This article may contain affiliate links; if you click on a shopping link and make a purchase I may receive a commission. As an Amazon Associate, I earn from qualifying purchases. 
I love the 80s; some of the most fun in music and even in fashion. I am one who does not flush with embarrassment when I see a picture of me decked out in mall bangs, puffy socks and shoulder pads. I thought at the time, the look was fun and colorful; fashion took risks. You could wear Versace, or you could wear vintage (though back then it was usually just a Joe Shmoe thrift store find) and still look totally tubular.
That doesn't mean I like the resurgence of metallics, shoulder pads, boyfriend blazers, leggings and skinny jeans in weird washes. It was fun… 20 years ago. Not it makes the most chic of women look like a fashion victim.
So how can you get the new look for spring without looking like a leftover valley girl or a fashion victim? Here are some of the trends for spring that can work with most any wardrobe and survive more than one season of style:
Watercolor Brights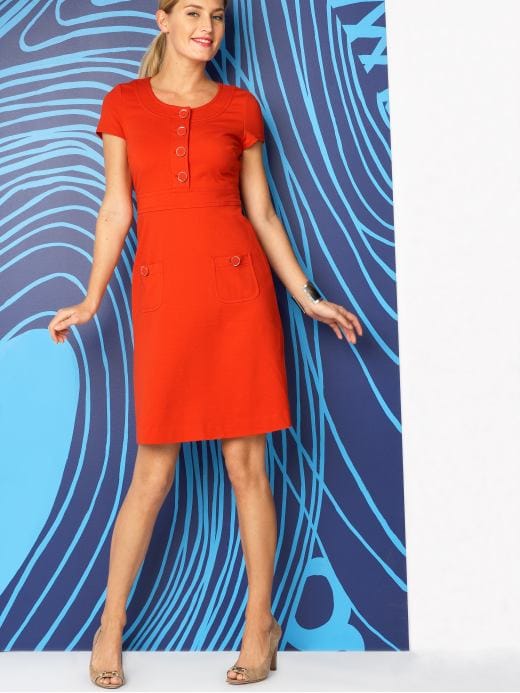 These aren't quite the Crayola hues of the winter; they are a cherry spring version. Instead of orange, try tangerine. In place of emerald, a leaf or Kelly green offers pop without overkill. Instead of red, try hibiscus (has a pink undertone) or Chinese red (has an orange undertone). Yellow will also be a big color for spring – keep it bright and clear. These hues aren't muddy, they aren't neon, they aren't muted. They have the pop of 2007's primaries, but a feminine and sunny twist to them.
How to Wear Them: With almost anything! They are being shown paired with pale gray, black, denim, white and optic prints. Jazz up your boring suit with a silk knit tank in tangerine, consider a green handbag for the season (quite an unexpected neutral), or a pair of yellow flats to brighten up jeans or a black and white print skirt. I love the look of a basic khaki or tan with a bright crocus purple or a strong pink for the warmer months and am glad this is a combo easily achieved with this trend.
The Dress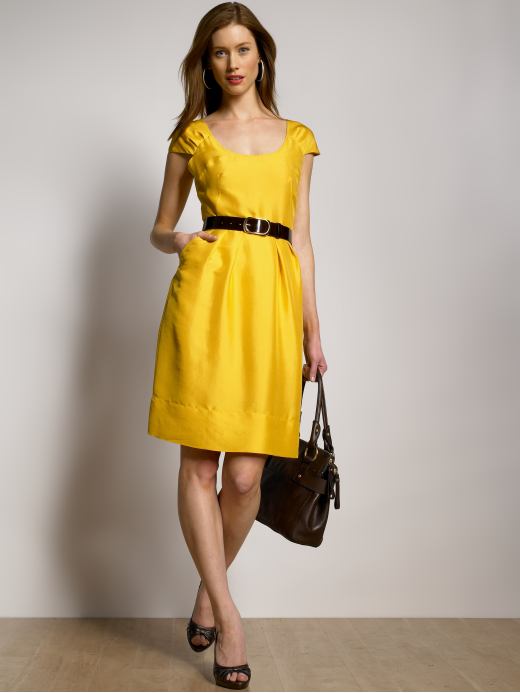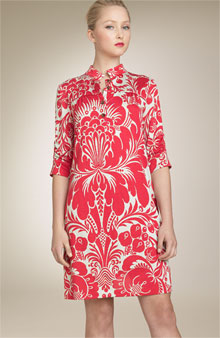 Hooray, dresses are still quite en vogue for this spring! Almost every figure can find a dress that flatters, and nothing says spring more than a feminine frock and a pair of sweet flats or kitten heels. As for style, most anything goes. The day dress is still popular, with styles varying from the figure-flattering wrap in soft silks and jerseys to more structured s-line, sheath or polo-inspired styles ending right above the knee. After five, look for a return to femininity with frills, lace, sheer floaty fabrics, goddess-inspired cuts and a second year of the maxi dress going strong.
How to Wear Them: The day dresses can easily be worn now with tall boots and come warmer months with shoes that fit the style. If it is a structured style, a flat or pump will be a great choice. For the evening dresses, a feminine shoes with delicate styling and some skin (your peeptoes are still stylish) are the way to go. The skinny belt is still a strong look; try one in a metallic or black patent leather over your simple shifts to add a feminine flair. For solid-colored dresses consider a statement necklace or a scarf as your sole accessory – both are available in almost every price range at your favorite boutique right now.
Prints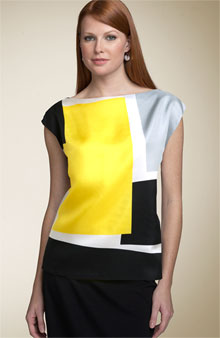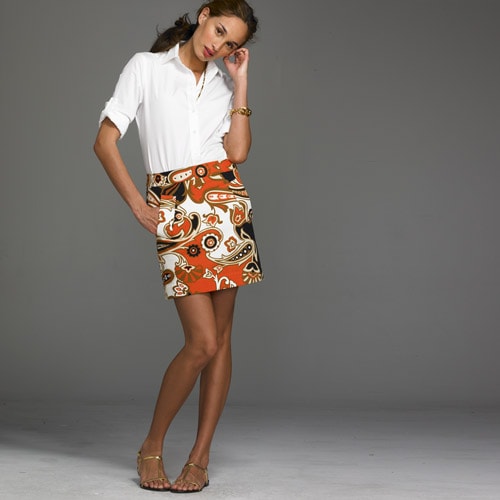 The winter was a lot of solid colors, fashion has rebelled with a spring full of all sorts of prints. Love animal prints? You'll be happy to know that there seems to be zebra prints in many stores already. Scarf prints and Pucci-inspired patterns are all over the place, and colorblocking is a very strong trend.
It is also the return of the floral print, and stronger than it has been in many years. Designers are mixing different patterns of florals, adding them to shoes, dresses, skirts and even the linings of coats and purses. These are not Little House on the Prairie calico buds; the look varies from luscious and full cabbage roses and flowers picked from a Victorian garden to modern-art inspired graphic patterns.
How to Wear Them: Like all honesty, this look isn't for everyone. Printed cardigans and boxy short jackets add style to a simple tank and jeans; a skirt can add fun or femininity to wardrobe staples, and I love the a-line shifts where everything else is simple – minimal accessories, simple shoes, fresh face. Colorblocked styles can be quite flattering to the figure, but keep in mind that the light colors in a pattern will jump out so make sure they are not located where your least favorite body part is. If you wear a pattern, everything else should be solid and simple. The stronger the pattern, the less jewelry and cosmetics you should wear.
Yellow and orange dresses by Banana Republic; red and white print dress by Diane von Furestenberg via Nordstrom; skirt and jacket/shorts outfit by J. Crew; blouse by Kenneth Cole Reaction via Nordstrom