This article may contain affiliate links; if you click on a shopping link and make a purchase I may receive a commission. As an Amazon Associate, I earn from qualifying purchases.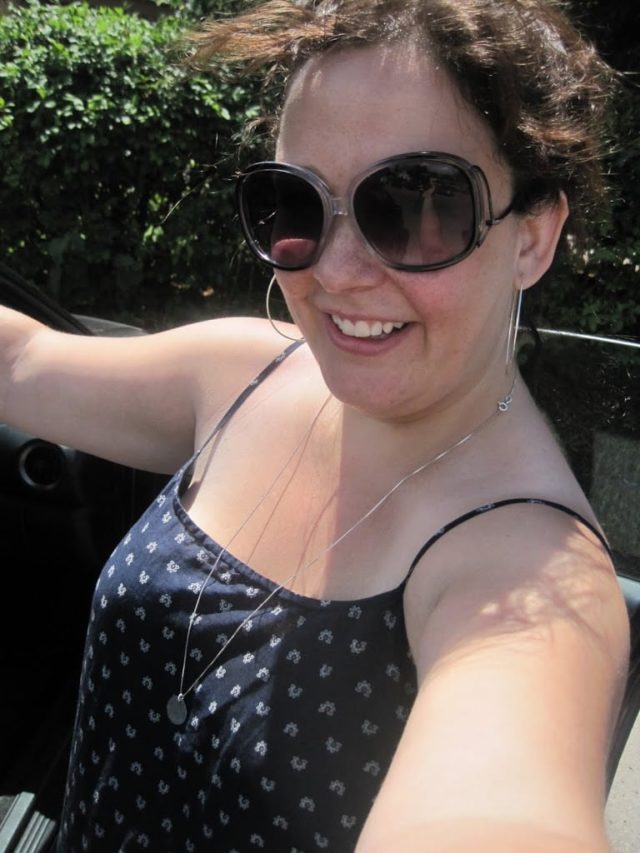 Greetings from Elmore, Vermont!
I have no cell reception in this town and only a couple bars in the neighboring town; Internet is terribly spotty except at 6am, when our college-aged cousin and her friend aren't gaming/on Tumblr/Twitter/Facebook/some sort of chat. And for this I am eternally grateful. Don't get me wrong, I love blogging and miss the community with you all here, on Facebook, and Twitter. However, it feels so darn healthy to take a break from it all. I have read two books, taken naps, written just for myself and not for the blog. Yesterday I spent almost the entire day in the lake, teaching Emerson how to swim. 90% of the time this week I have no clue what time it is, and have no need to know.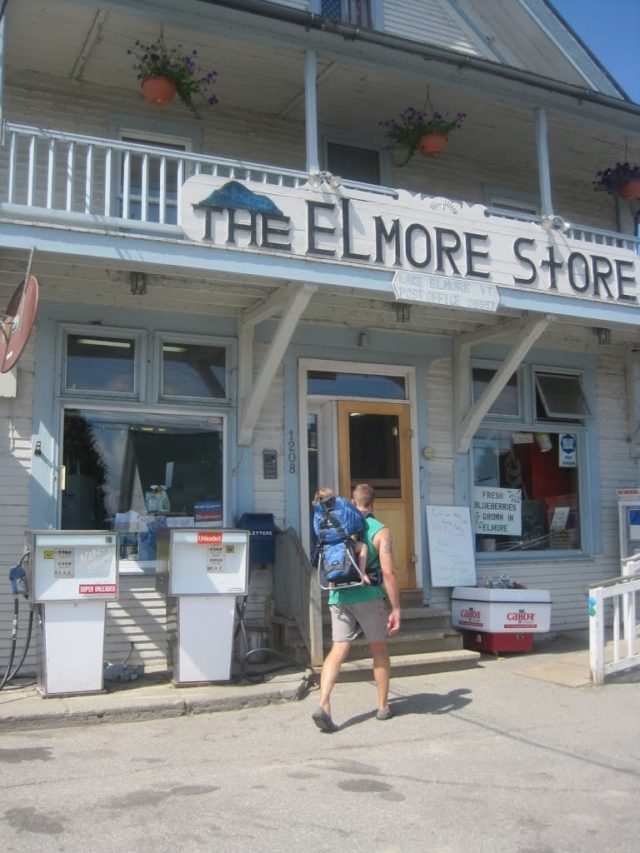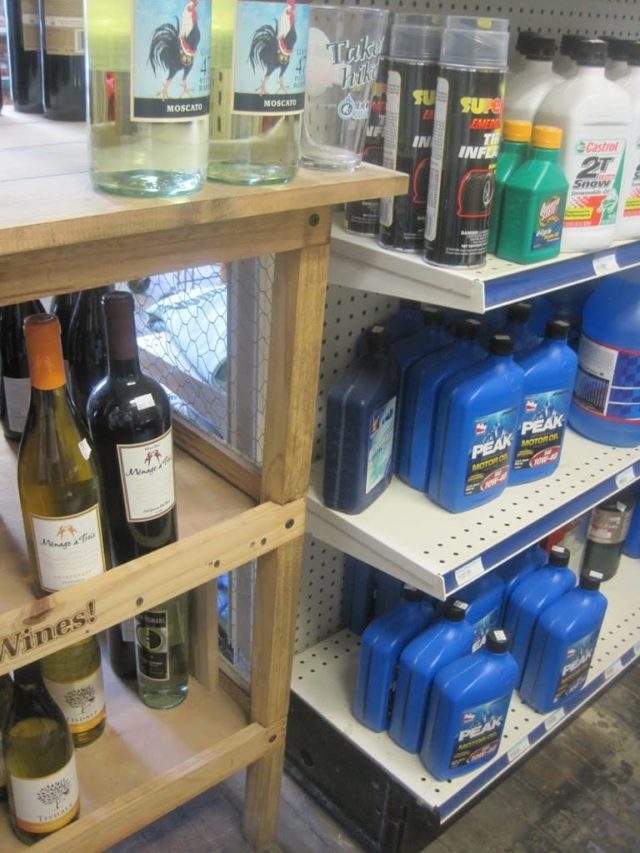 Come on, how can you NOT love a place that has local produce and meats, self-serve popcorn machine for 50 cents a bag, a post office with PO boxes, and a great wine and beer selection right next to the motor oil?  I want to pack it in my suitcase and take it home with me
We're staying in a house right on Lake Elmore, which is an itty bitty town. We walk to the general store for provisions, which sells bottles of wine right next to bottles of motor oil, and is also the town post office. We can drive to nearby Morrisville to visit the cousins' restaurant and farm, but even that town is pretty small – lots of sporting goods stores, little cafes, and churches.
The TV rarely is turned on, and if so it's usually an old VHS tape of a Disney movie to entertain Emerson early in the morning or while we are prepping dinner. Lack of cell and Internet reception means more time for family card games and just sitting on the deck, staring at the water. My husband is doing yoga and chi gong classes for us each day, and I feel weird aches deep in my triceps and hips from the regular stretching. I haven't worn any makeup except mascara all week, and that is only the days when I know I am actually leaving Elmore. My hair air-dries to its Kip Winger fabulousness, parting in the middle and feathering to the sides and I don't really give a damn. When it's in the way, I pull it up in a messy ponytail without glancing at a mirror. Denim cutoffs with hoodies, cotton sundresses with the same beige leather sandals every day, I occasionally get crazy and add a pair of silver hoops or my cuff bracelet.
The only think that sucks about this vacation is that we are sharing a home with a large quantity of other people. We're sharing a bedroom with Emerson, which means we sneak in to bed at night, trying to be as quiet as possible. The bedroom has two walls of windows and only thin cellular shades so when the sun rises, so does Emerson. The latest she has woken is 7am. My husband and I hardly ever get a moment alone, so while we're having an amazing time as a family, the romance department is lacking (save for a quickie in the laundry closet the other day while everyone went to the Ben & Jerry's factory and Emerson was napping… may be TMI but hey, we're all adults here).
But what sucks is also what is great – all this family having fun together. Enjoying one another's company. Growing up, my sister and I were alone a lot. Both my mother and father were much younger than their siblings so I have cousins who are the same age as my parents. Family vacations, usually the only people our age were each other and this gap in ages I think is a reason why we aren't closer with our family. However, my husband's family is closer in age. His dad's sister has two daughters who are around our age with children close to Emerson's age. This week we are staying with relatives from his mom's side – his two cousins are less than a decade older than we so we can enjoy hanging out together, have similar interests, and they all have childhood memories they share of family vacations together having fun.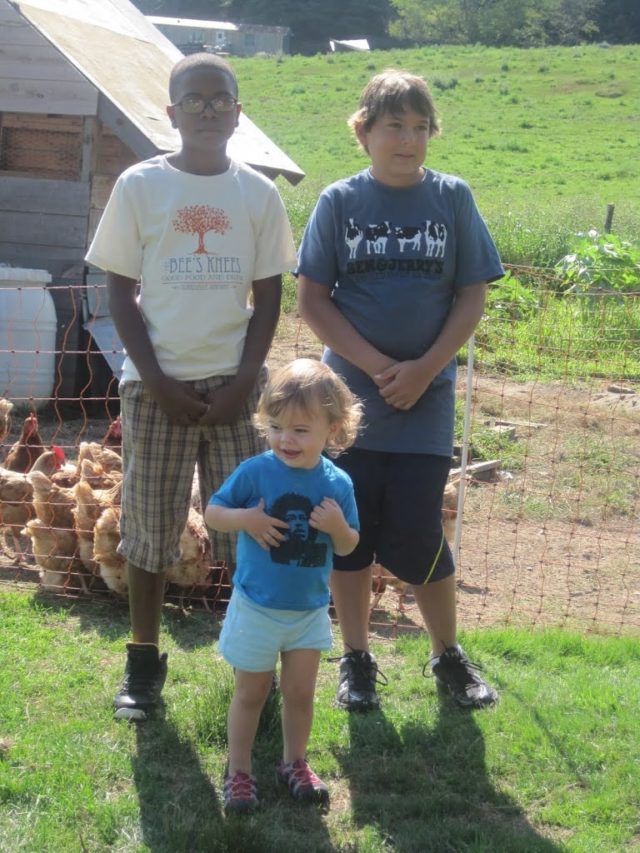 Emerson at her cousin's farm with one of her cousins (right) and "Moose," her new idol (left)
It has been a really cool and unique experience for me, and I am glad to be able to offer this opportunity to Emerson. Emerson will most likely be our only child, but she is blessed to have a very loving family on both her mother as well as her father's side. To give her the chance to spend a week with these awesome folks, to play in a lake and idolize a sweet little 12-year old boy she has decided to call "Moose"; to eat ice cream for breakfast and learn how to swim; to truly get to know her family – her history and where she comes from… it's pretty awesome.
So while I miss the blog and I miss all of you, I am having a pretty memorable week in a tiny town in Vermont. It's giving me a really great outlook, helping me prioritize things in my life, and giving me the energy to come back to "the real world" next week and tackle it with a fresh set of eyes.
And don't worry, those eyes will again be accented with mascara!
Follow Me | Twitter | Facebook