This article may contain affiliate links; if you click on a shopping link and make a purchase I may receive a commission. As an Amazon Associate, I earn from qualifying purchases.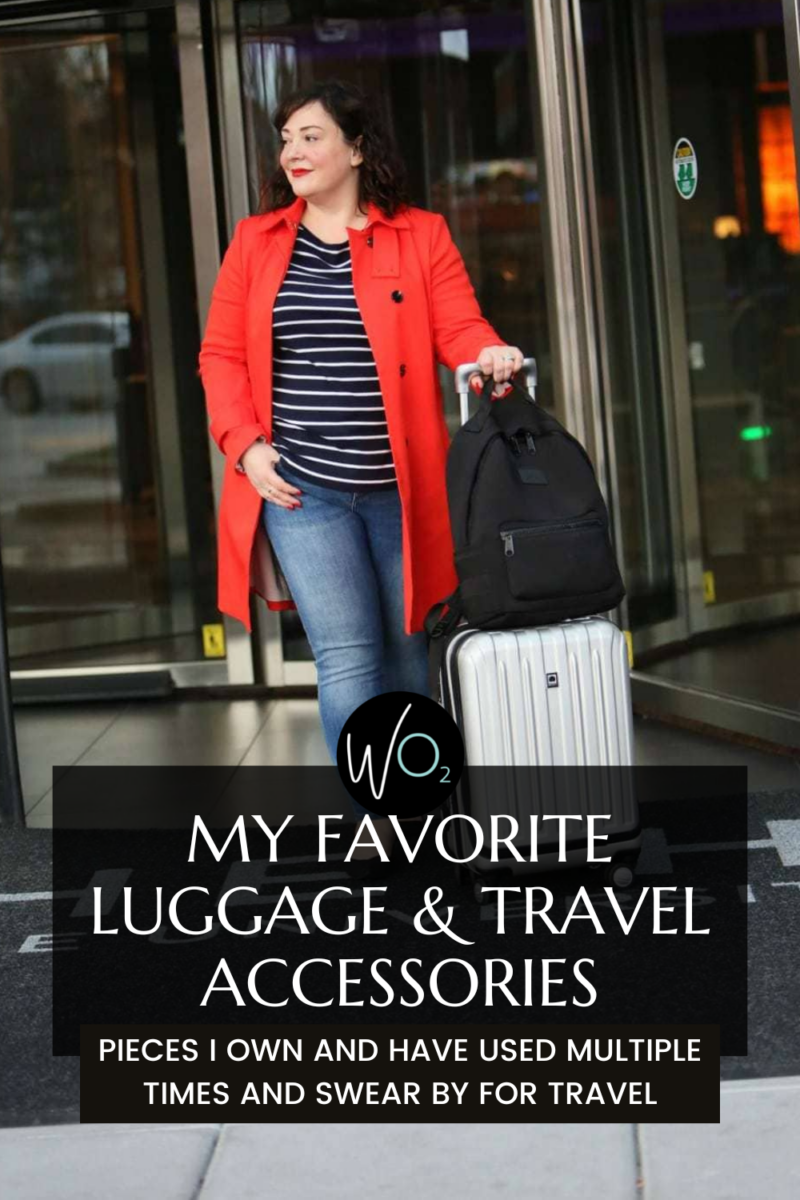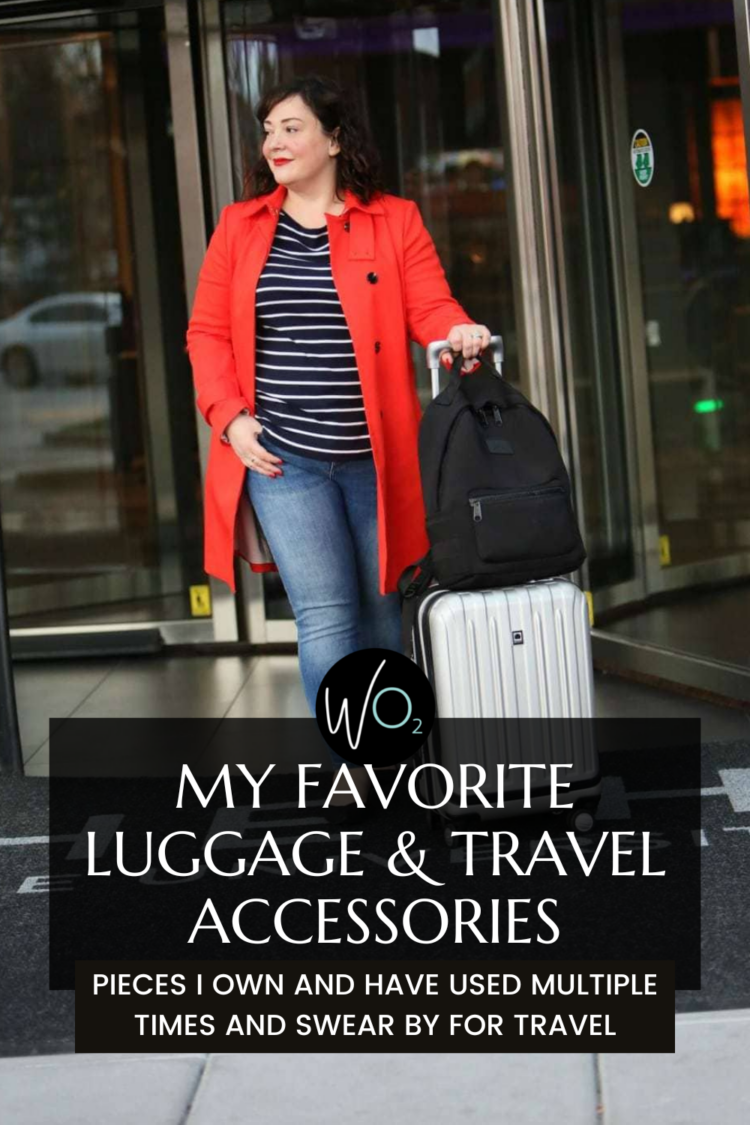 In the Wardrobe Oxygen Community on Facebook, someone asked when I shared this fall getaway capsule wardrobe what was my favorite luggage. I have shared bits and bobs over the years but decided to make a post sharing my favorite luggage and travel accessories:
My Favorite Luggage And When I Use It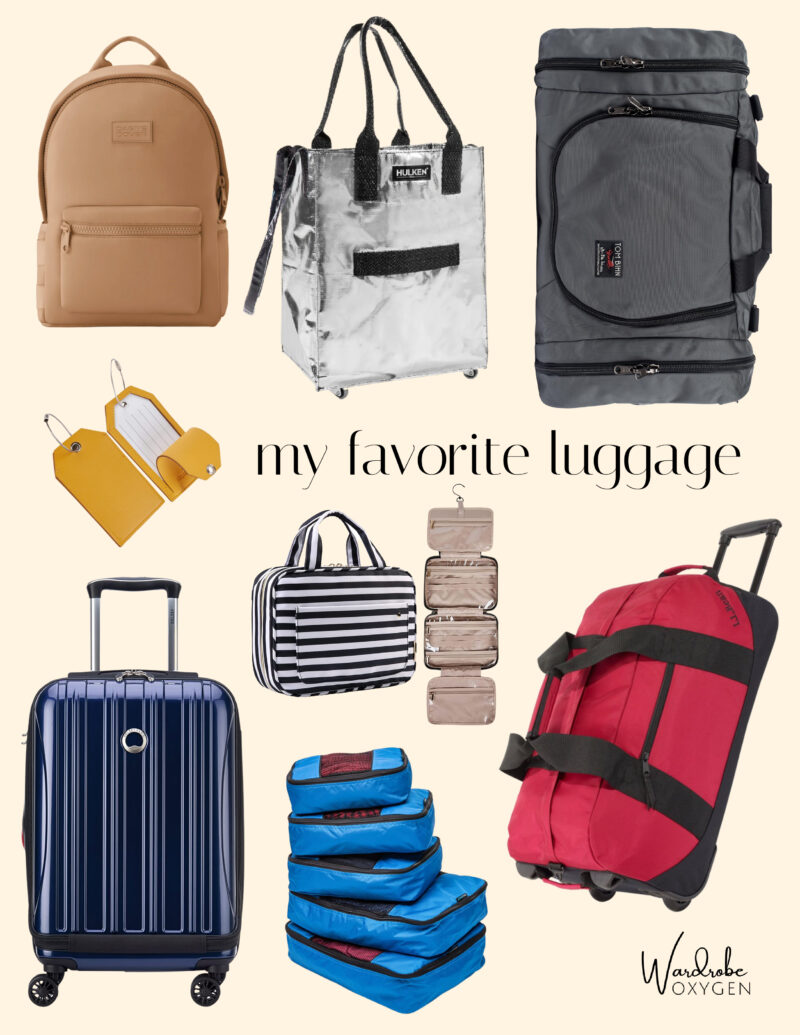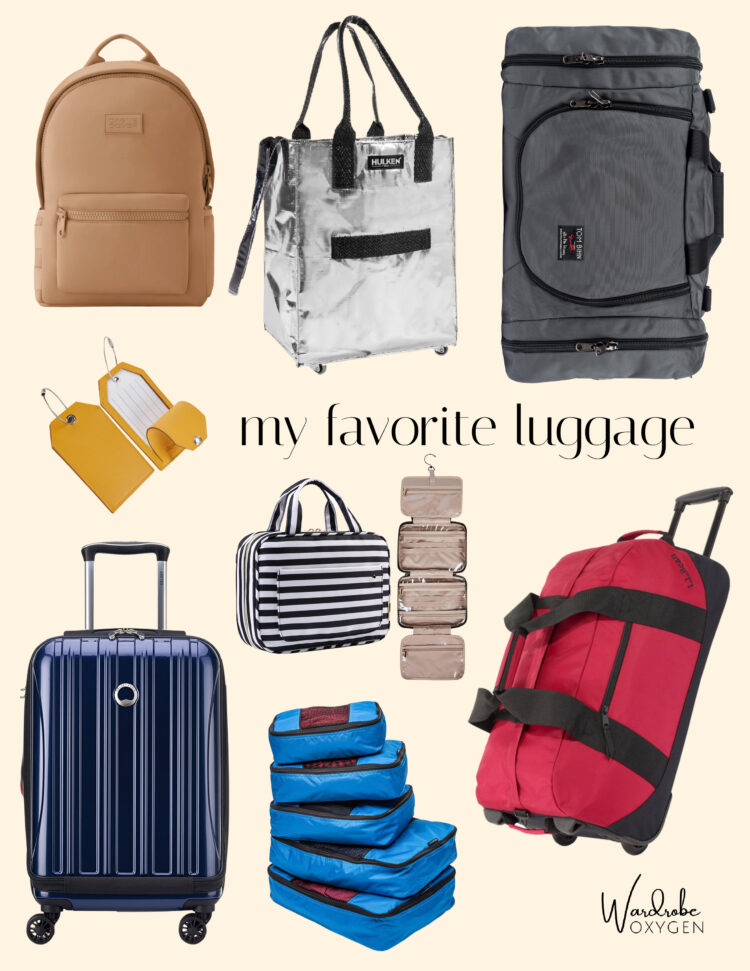 Best Laptop Bag, Commuter Bag, and Fit Under a Plane Seat Bag:
The Dagne Dover "Dakota" backpack in Large has been my go-to for several years. I loved it so much, I upgraded to their new version when it came out a couple of years ago. My whole family loves it so much, my husband often borrows mine and our kid got one to be her school backpack. With a range of colors, there is one for most any person, any gender.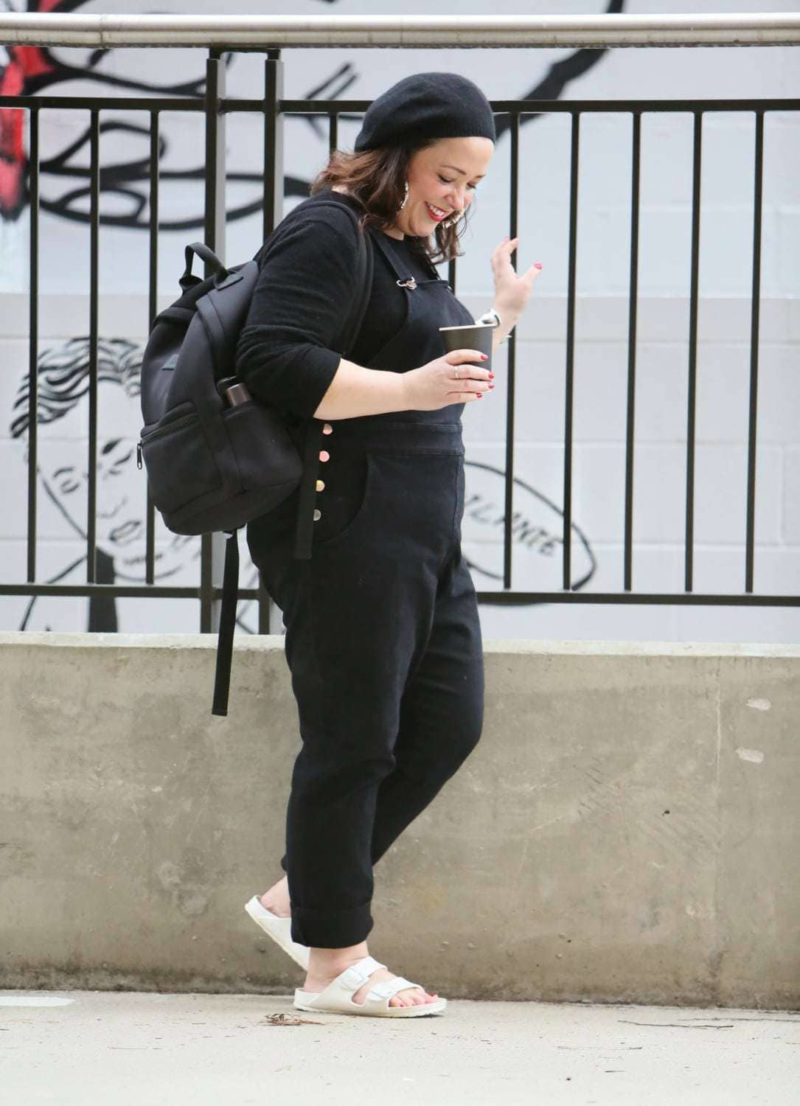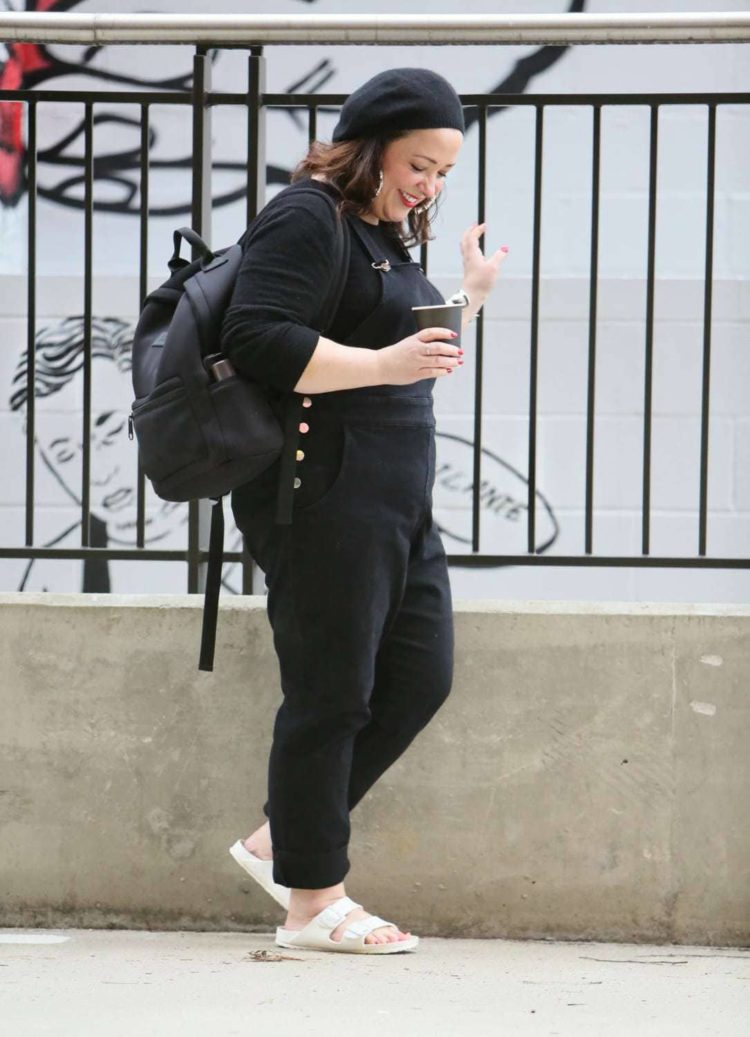 Brilliant storage, lightweight, and the hardware matching the neoprene body looks modern and elevated. All this from a woman-founded eco-conscious company (for example, the lining, shoe bag, and dust bag of this backpack are all made from Repreve® recycled polyester – a durable, versatile material that turns recycled bottles into bags). It's chic and cleverly designed… couldn't ask for anything more!
Best Luggage Tags That Won't Tear Off:
These luggage tags from Toughergun look like leather, have a steel cable that keeps the tag on no matter how much abuse your suitcase gets at baggage claim, it keeps your personal info hidden from snoops at the airport, and comes in bright colors to help you recognize your suitcase from far away. Get the same color for the whole family when going on a flight together so everyone can help to find your luggage!
Best Bag to Cart Big Awkward Things:
I succumbed to social media marketing and bought a Hulken. And I don't regret it at all. When I have to cart things like a ring light, a tripod, several pairs of shoes and such for shoots, this is my go-to because I can pick it up to go up stairs but roll it by my side as I walk to my destination. And then once there, the bag packs flat to slip into a corner or under a couch and is lightweight enough to hang up on a hook.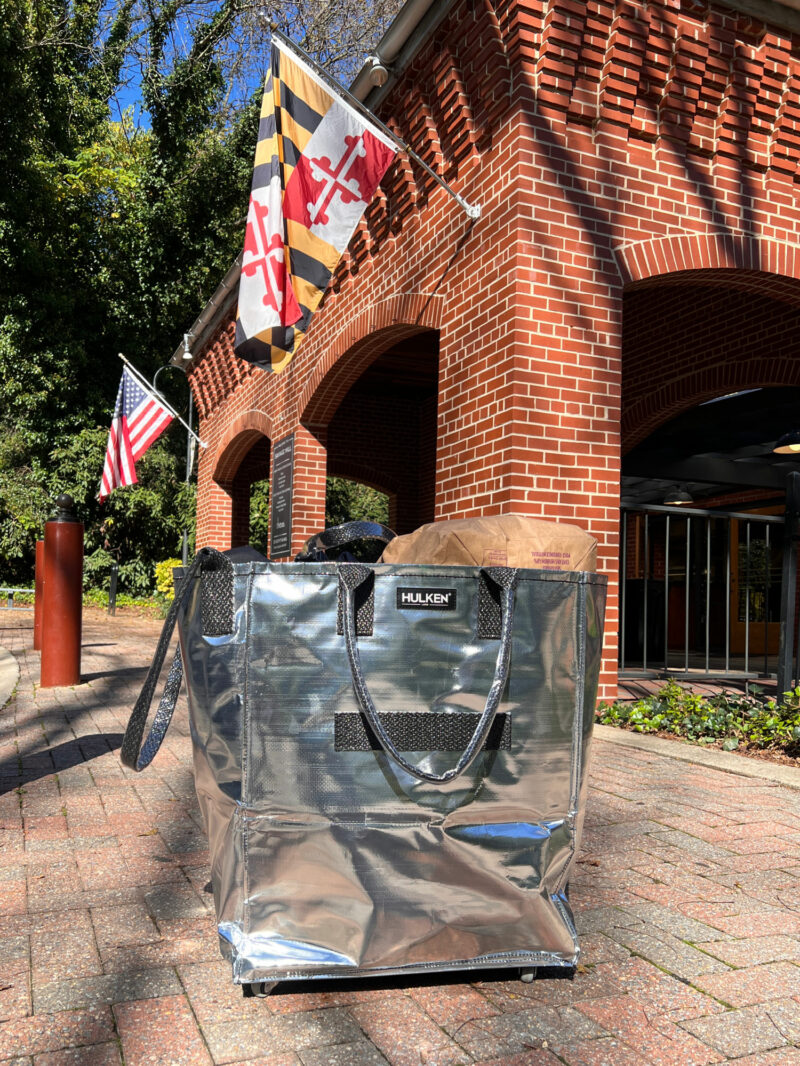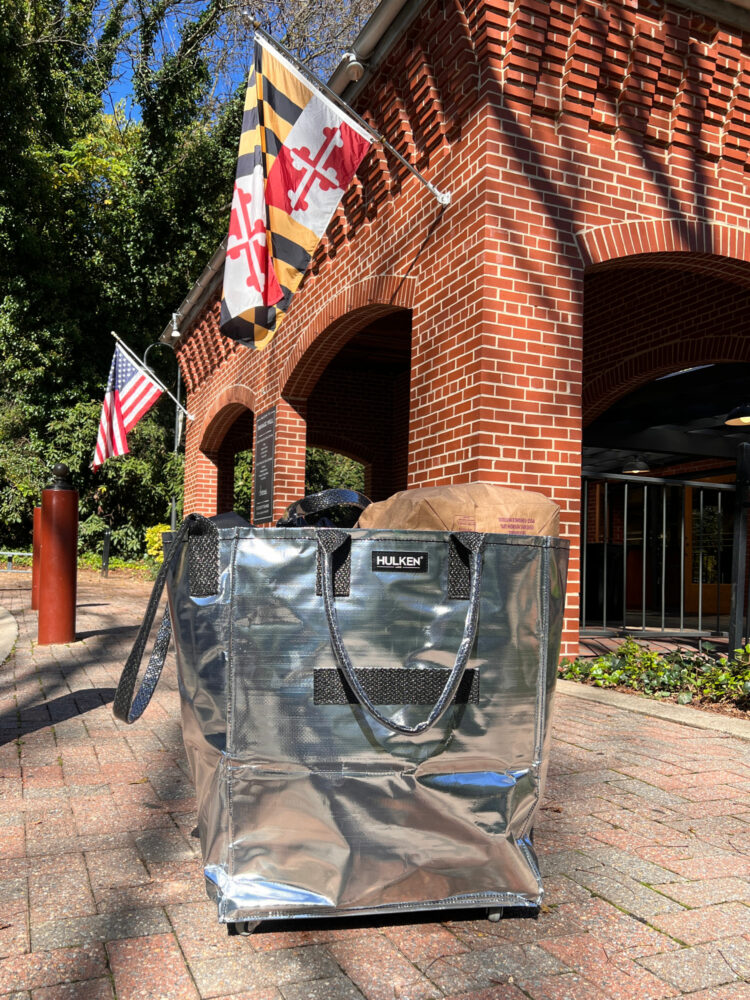 The bag has side handles that you can carry and have the bag roll by your side or pop over your shoulder, a side handle so you can drag the bag behind you, and a loop on the side that you can use to heft into the back of your car or even hang things from it. I find the pull handle to be a bit unwieldy (the wheels will go all over) but even carrying heavy stuff, it's easy to use the side handles and have it roll next to me.
The Hulken is also great if you're a city dweller or live close enough to walk home from shopping. It can fit several grocery bags quite easily (and IMO is easier to use than those classic wire carts). I have the largest version. The Hulken comes in three colors and a range of sizes.
Best Packing Cubes For Saving Space (and your style):
If you haven't yet tried packing cubes, be ready for your life to change for the better. Packing cubes are small nylon and mesh bags that zip open on three sides, waiting to hold your clothing to add to a suitcase. Packing cubes help organize your luggage (one for undergarments, one for tops, etc.) but they also help compress your apparel to take up less space without causing wrinkles.
These packing cubes from Travelwise have done our family well for years. Available in a range of colors, you can have one set for each family member. The varying sizes help them fit like Tetris into your suitcase or weekender bag. Packing cubes are also great to separate dirty and still clean clothes for your trip home from vacation.
Best Luggage for a Week-long (or longer) Trip:
The Tom Bihn Aeronaut 45 is the most brilliantly designed bag I've ever used. Paired with packing cubes, you can fit (along with your carry-on Dakota backpack) a whole European vacation in it. It has backpack straps, handles, and an optional crossbody. Mine is almost a decade old and still looks new; it has been borrowed by friends, gone through baggage claim a dozen times, no issues at all. My husband also has one.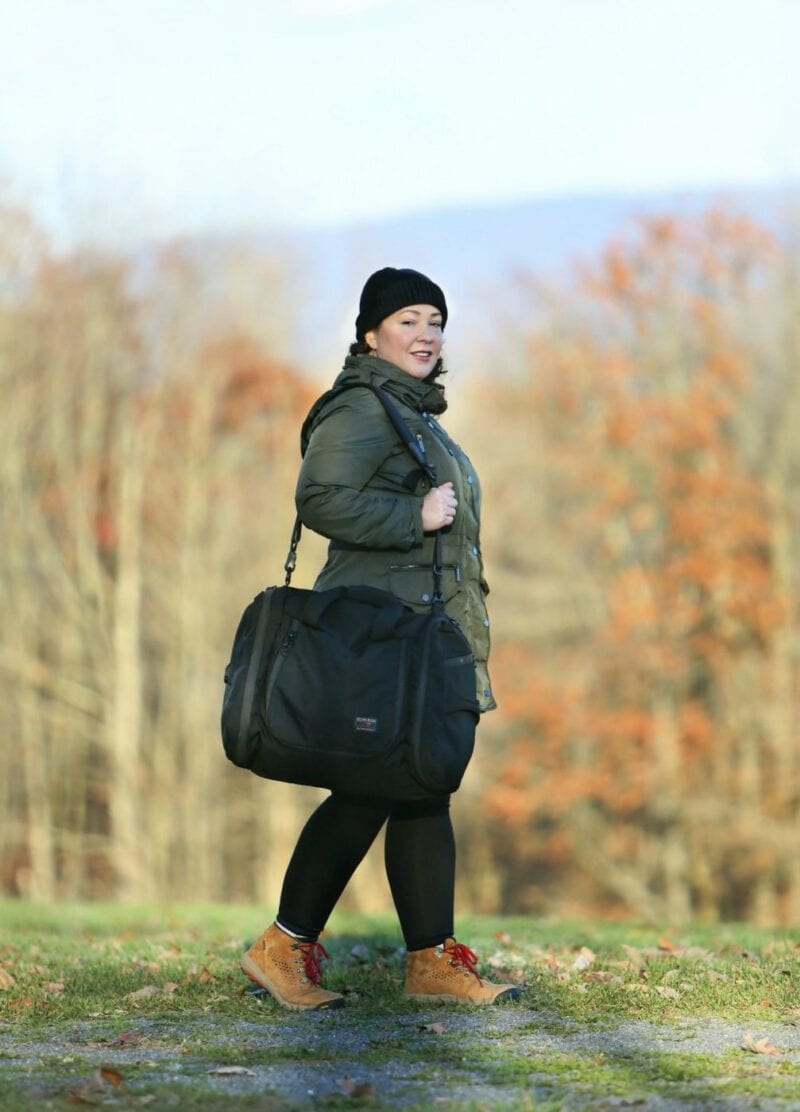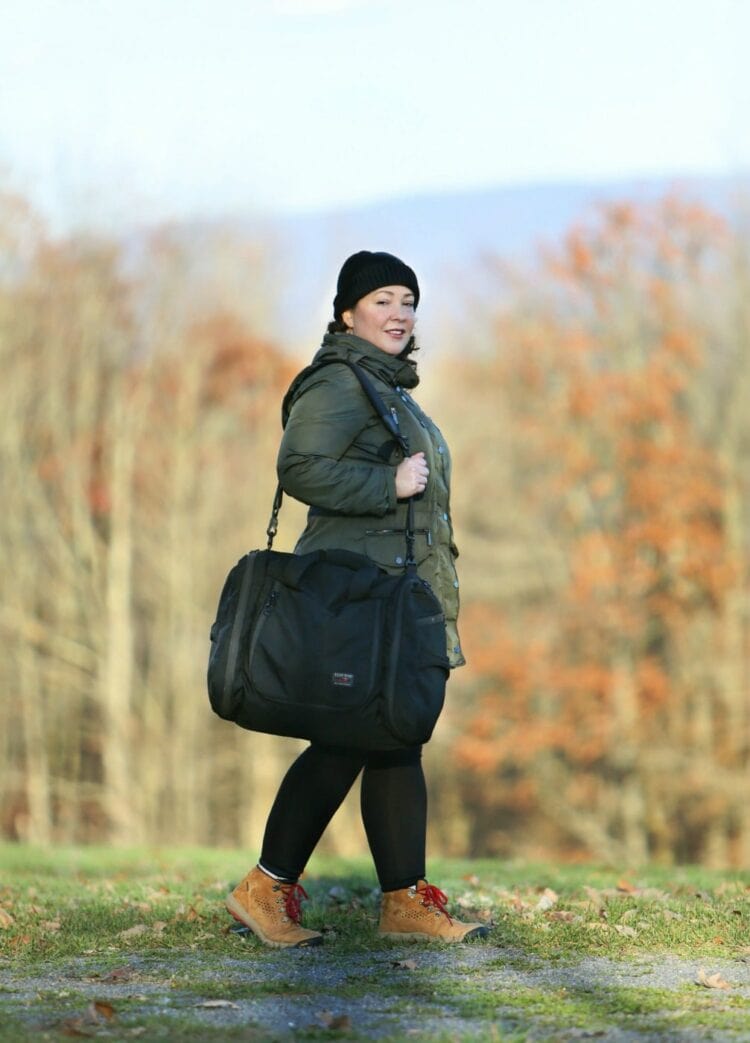 Tom Bihn is a small business B-corp that makes their amazing bags here in the United States. You can see my Tom Bihn Aeronaut review at this link. I totally think these bags are worth the money.
Best Rolling Duffle for Long Trips and Camping Getaways:
The Large Adventure Rolling Duffle Bag from L.L. Bean is a classic for a reason. It's super sturdy, it's easy to roll behind you, it will stand upright as you check in at a counter, it's water resistant, abrasion resistant, weather resistant, and looks good too. There are several colors to choose from.
I received one of these bags as a gift several years ago and it's a favorite for camping as we can roll it to the car, it smushes well in the trunk or the rooftop cargo box, and it holds its shape when open. But our L.L. Bean Rolling duffle has been through baggage claim, has been thrown in the storage compartment of buses, left outside in the rain, and still looks and performs great. This is a fab gift for someone of any age, especially one heading to college or on a big trip!
Best Spinner That Fits in an Overhead Compartment:
The Delsey Helium spinner has been with me on over a dozen flights, several train trips, and has been stuffed into the trunk of many cars for road trips. I specifically bought this one because it had a laptop compartment, but I've also used that compartment to keep folded items crisp, to store reading material, and much more. The large compartment fits four packing cubes as well as a few things laid flat on top, providing plenty of room for several days worth of outfits.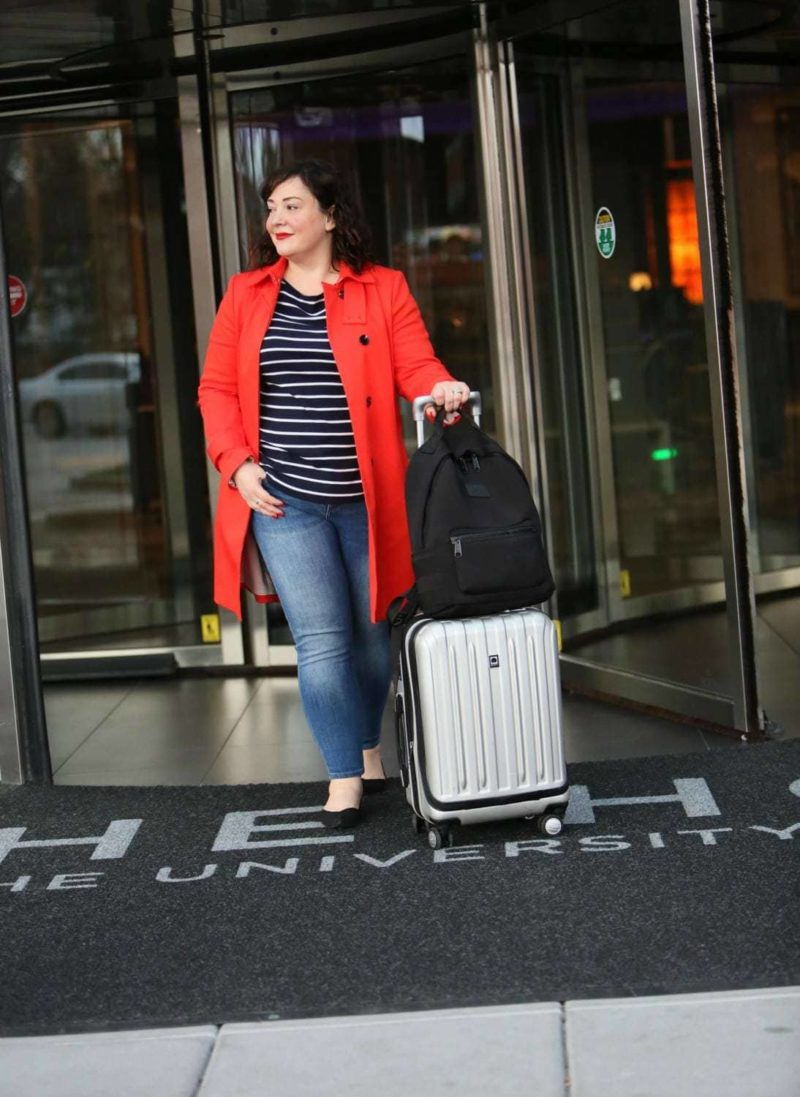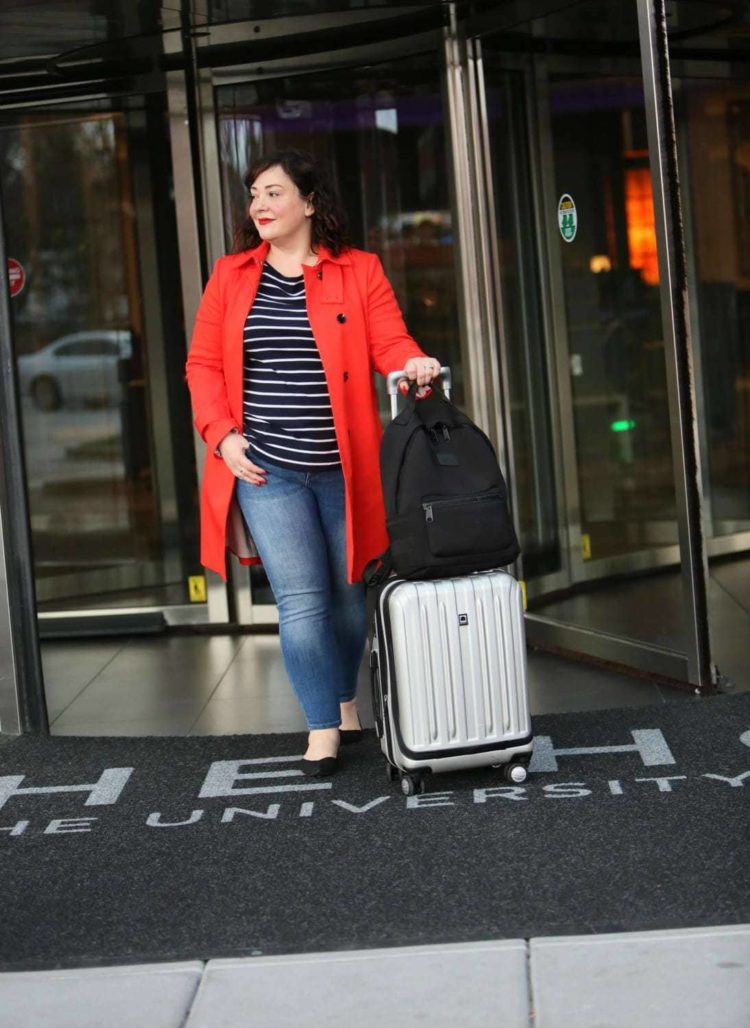 It looks sleek, has held up great through baggage claim, keeps things protected, and isn't heavy. The spinner wheels are reliable and have gone over cobblestone and brick walks. I can put a stuffed-to-the-gills Dagne Dover backpack on top and it won't tip over. The 19″ size fits on international flights, the 21″ on domestic. I have the 19″ and find it a size where my 5'3″ self can still hike it over my head to put it into an overhead compartment on a flight.
Best Toiletries Bag for a Beauty Fan (Or a Whole Family):
Sadly, I do not recall what influencer before me recommended this toiletries bag from BagSmart but I'd love to give them a big hug. I had a similar hanging bag that came as a gift with some beauty products from a brand, but over time a zipper had broken, the plastic pouches had stretched out and clouded, and while it was the perfect size for when I traveled solo, it didn't have enough room to pack for my husband and kid when we traveled as a family.
I chose the large version; I bet the medium is similar to what I had before. The large one can pack all the toiletries for my entire family for a week. I do use these pouches to decant shampoo, conditioner, and such but in this bag I'll have everything for the shower, for the face, for sun and bug protection, aftercare for sun and bugs, meds, you name it.
And if you're a beauty lover who ends up with multiple bags to hold their skincare, bodycare, makeup, and such… this bag can hold it all. Strong zippers, strong plastic pouches, elastic bands in the compartments to hold bottles and tubes in place… I am a big fan and I've had mine since PrePan, traveling all over with me and with my family. This bag would make for a great gift (and the price is really nice).
---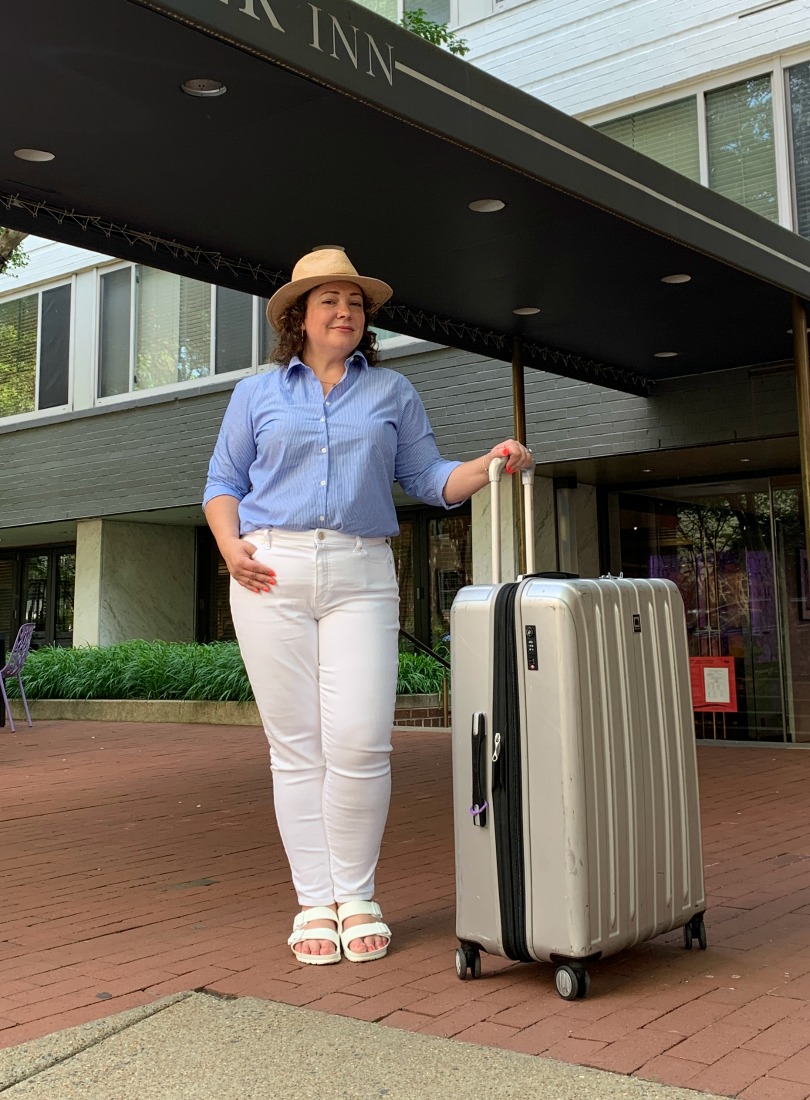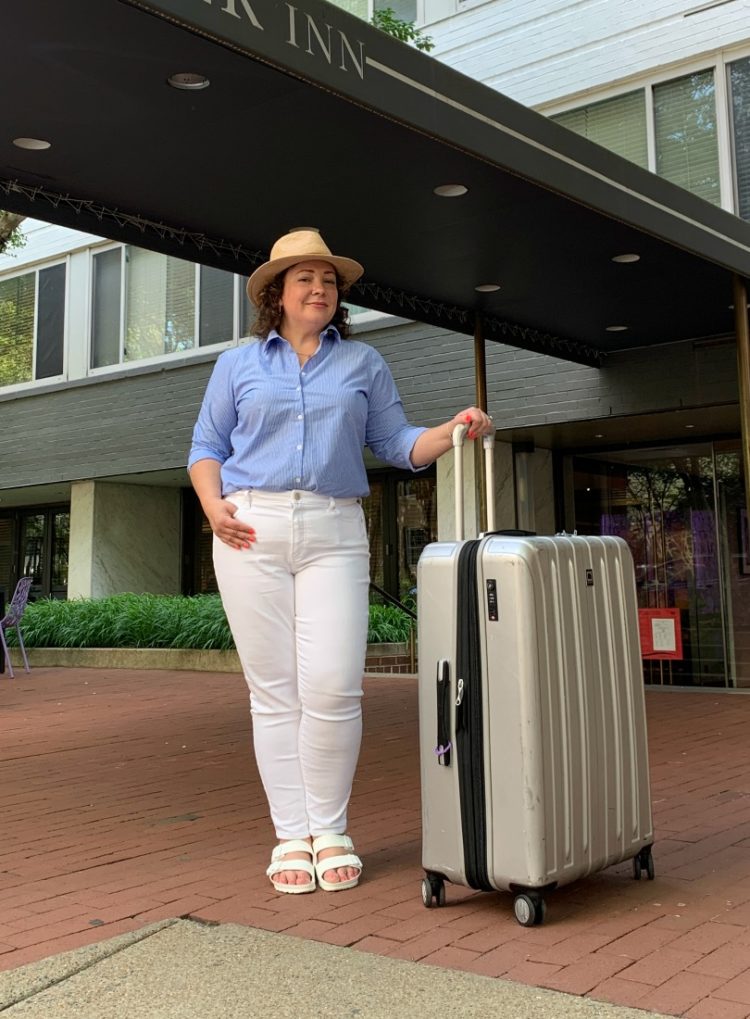 Do you have a favorite piece of luggage or travel accessory? Do share in the comments below!
Shop the Post: