This article may contain affiliate links; if you click on a shopping link and make a purchase I may receive a commission. As an Amazon Associate, I earn from qualifying purchases.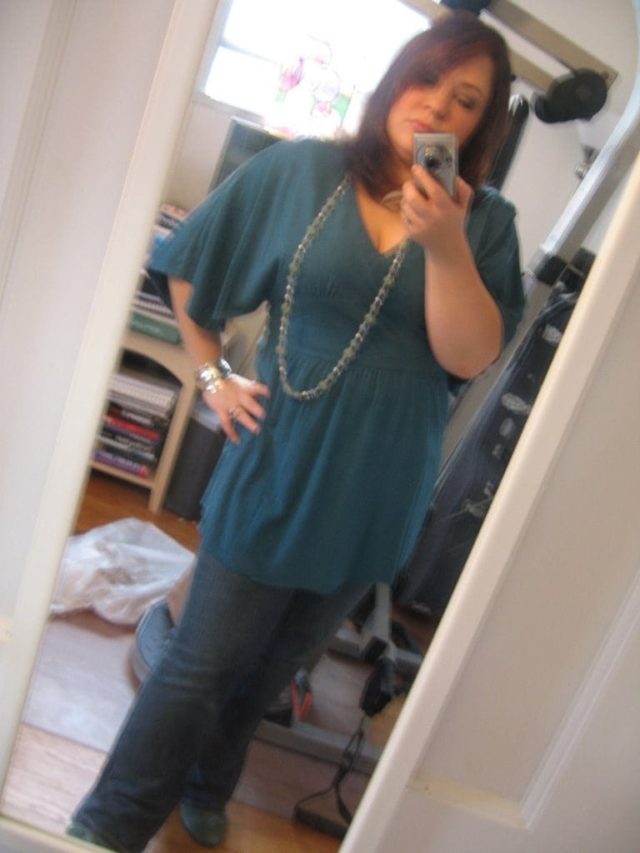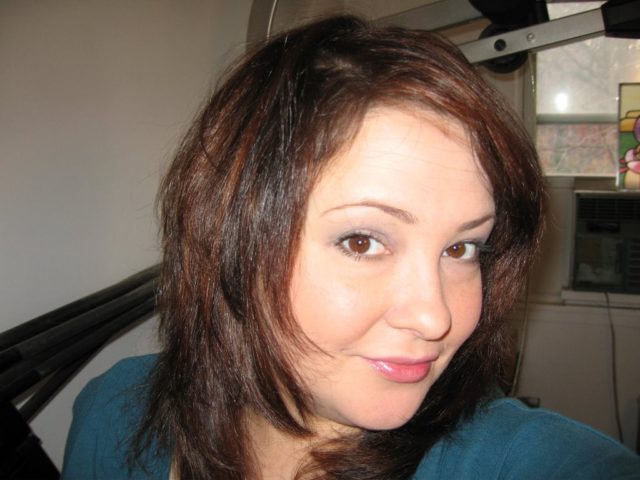 So I cut off my Paul & Joe kimono dress from Target. I have been considering it for a while. I wear it a lot, it's not the highest quality and it's beginning to look a bit worse for wear as a dress. A tad faded, a tad pilled, a tad misshapen. And well, I am feeling stagnant with my wardrobe. So this morning I cut off almost a foot off the dress with a pair of shears. The edge is raw, but I don't think it looks too bad. I also think I have enough length on it if I choose to hem it.
With it I am wearing my Curvy Bootcut jeans from Gap, my teal suede wedges from Seychelles, a gray-blue, silver and gray-green beaded necklace from Target, my silver cuff and new dangly sterling silver earrings that I got at the Nordstrom Half Yearly sale.
Hair is not quite how I want it. I realized I left my Sexy Straight Balm in a hotel on some business trip, hence the reason that my hair has been weird lately. I went to the grocery store last night for produce, and bought a few new goodies. I got SAMY Mucho Volume and sprayed it to freshly washed and conditioned hair, then added some Paul Mitchell Sculpting lotion. I leaned over, read the recent issue of Food and Wine and pulled hair taut while drying, doing some twisting to encourage beachy waves. Yeah, I didn't end up with that. More like a dried, fried mess of stringy strands. So I blew it straight. The product left my hair looking a bit dry and damaged and… thick, like doll hair. I considered adding a bit of BioSilk to smooth, but was afraid it could make the situation worse. Now that I am at work, it looks okay. Think tomorrow I will try the sculpting lotion sans the Mucho Volume.
Makeup is L'Oreal True Match foundation, Body Shop stick concealer, Physician's Formula light bronzer, Nars Orgasm blush. on eyes, The Body Shop gray shadow on eyes, soft black in crease and along lash lines. L'Oreal Voluminous mascara in black. Onlips is The Body Shop's Cheek and Lip tint, with their new sparkly pale pink lipgloss (in a tube with wand) over it.