This article may contain affiliate links; if you click on a shopping link and make a purchase I may receive a commission. As an Amazon Associate, I earn from qualifying purchases.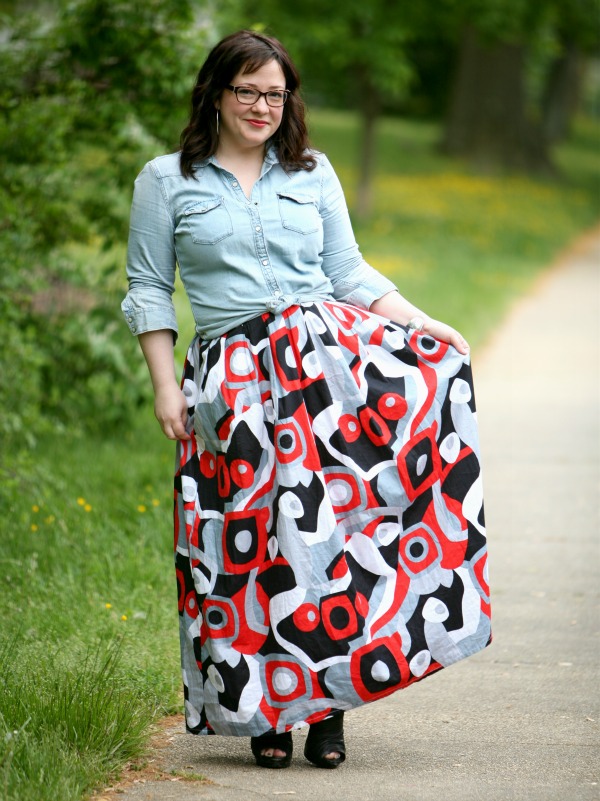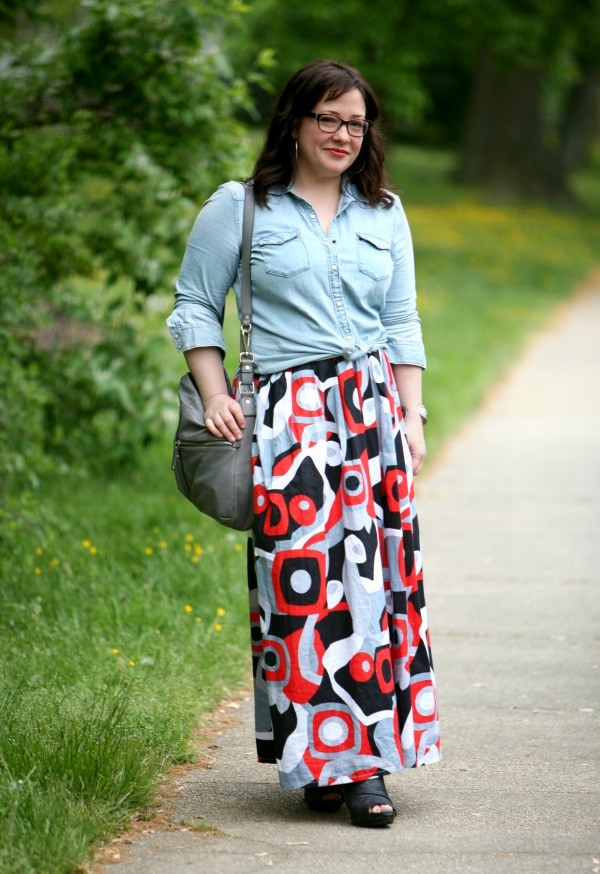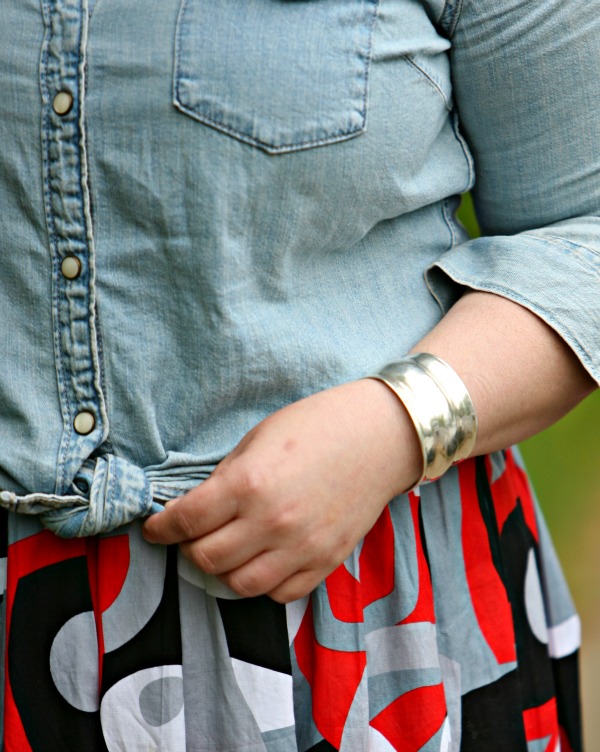 Shirt:
Gap
|
Skirt:
Etsy
|
Shoes:
Miss Sixty via eBay
(similar)
|
Bag:
Banana Republic via eBay
(similar)
I was on the hunt for a maxi wrap dress, and decided to check out Etsy. I didn't find one I liked, but I found this skirt and I just couldn't resist. At first, I thought my life didn't NEED a big skirt like this, but I indulged and this is the third time I have worn it. I like it on weekends with an Old Navy vintage tee (white and charcoal) knotted at the waist, and think this summer will be cute with a tank, and maybe a different print scarf tied at the waist like a cummerbund. It has one pocket, the only think I don't adore about this skirt is that there aren't two. But reasonable price, looks just as it did online, didn't have to wait too long for shipping. I definitely favorited this seller and may look to have her make that elusive wrap maxi dress for me this summer!
There is an historic Art Deco theater in my community that holds a lot of good memories for people in our community. I remember seeing movies there when I was younger, and we love being able to walk down to see an indie hit or an Oscar contender. The Greenbelt Theatre is up to receive a $100,000 grant from Partners in Preservation and we're in our last week of voting. We keep teetering between 4th and 5th place; I doubt we'll be win (we're up against the National Cathedral), but there's funding for runner ups. I'd really appreciate it if you'd take a moment to vote for the Greenbelt Theatre. The login process is pretty simple, anyone across the globe can vote, and you can vote every day. I thank you in advance!
Follow Me | Twitter | Facebook | Instagram