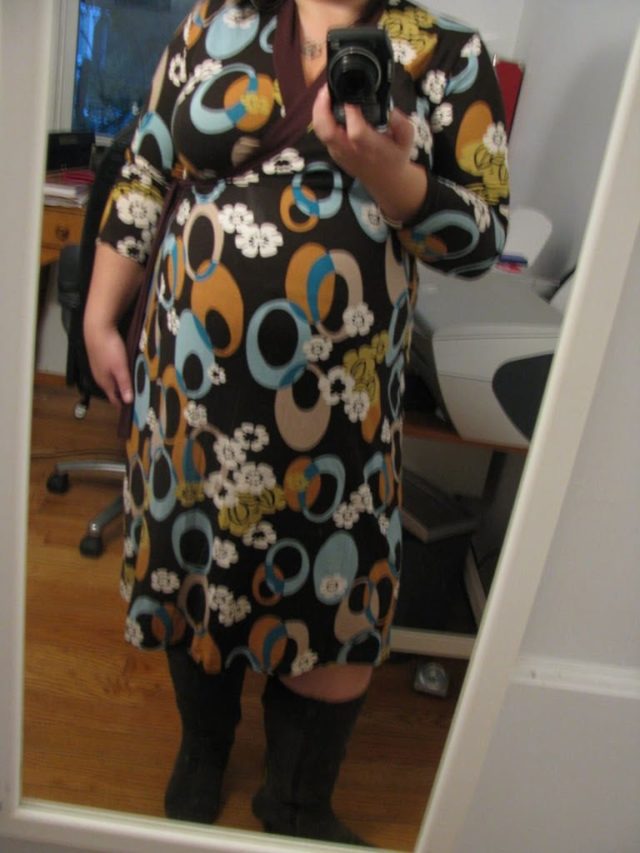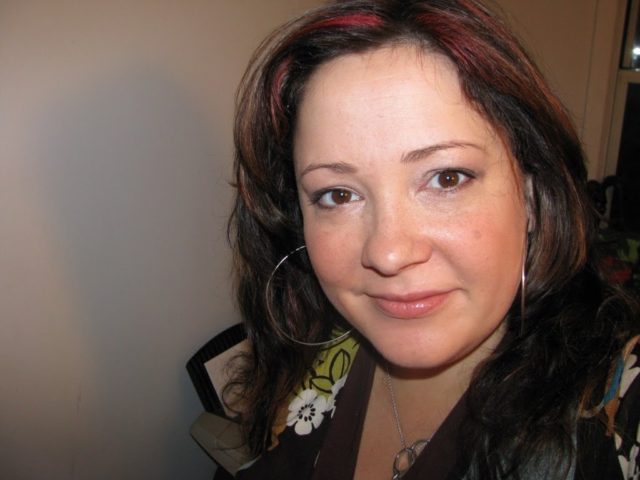 Not really feeling this dress but it was essentially free (will post about it within the week). Also woke up feeling a bit achy and icky so not in the best mood for a bold print.
Attire:
Olian Maternity – Brown print jersey wrap dress
Silhouettes – Brown suede boots
Silver hoops
Hair:
Day 3 – needs a trim
Beauty:
Laura Mercier – Flawless Face Kit in Sand
Cargo – Matte BeachBlush in Tenerife
Body Shop – Shimmer Cubes in Warmth (peach on lid, chocolate in crease and along lash lines)
Victoria's Secret – Lip Gloss in French Kiss
Cover Girl – Lash Blast mascara in Rich Black
Bath & Body Works – Breathe Energy Body Spray (needed something more green and energizing than my usual Burberry London)
I think this is proof positive that it does make a difference what your colors are. I know many people pooh-pooh at knowing "your colors" or "season." I often like to wear orange and warm tones because they are pleasing to my eye and full of energy. However you can see the difference between today and yesterday how I am obviously a Winter and look best in cool tones. My face doesn't look bad… but it looks far better when in grays and pinks and cool shades. 🙂 Think next time the dress will be worn with a pump and with some cool toned makeup… and a haircut!