This article may contain affiliate links; if you click on a shopping link and make a purchase I may receive a commission. As an Amazon Associate, I earn from qualifying purchases. 
I don't know when I first learned about Bombas socks. It may have been when they were on Shark Tank in 2014. (CNBC) All I know is as soon as I heard it was a brand that carried quality socks and for every item purchase, one is donated to someone experiencing homelessness. This has been Bombas' mission since the company started and continues to be what drives them.
This post is sponsored by Bombas.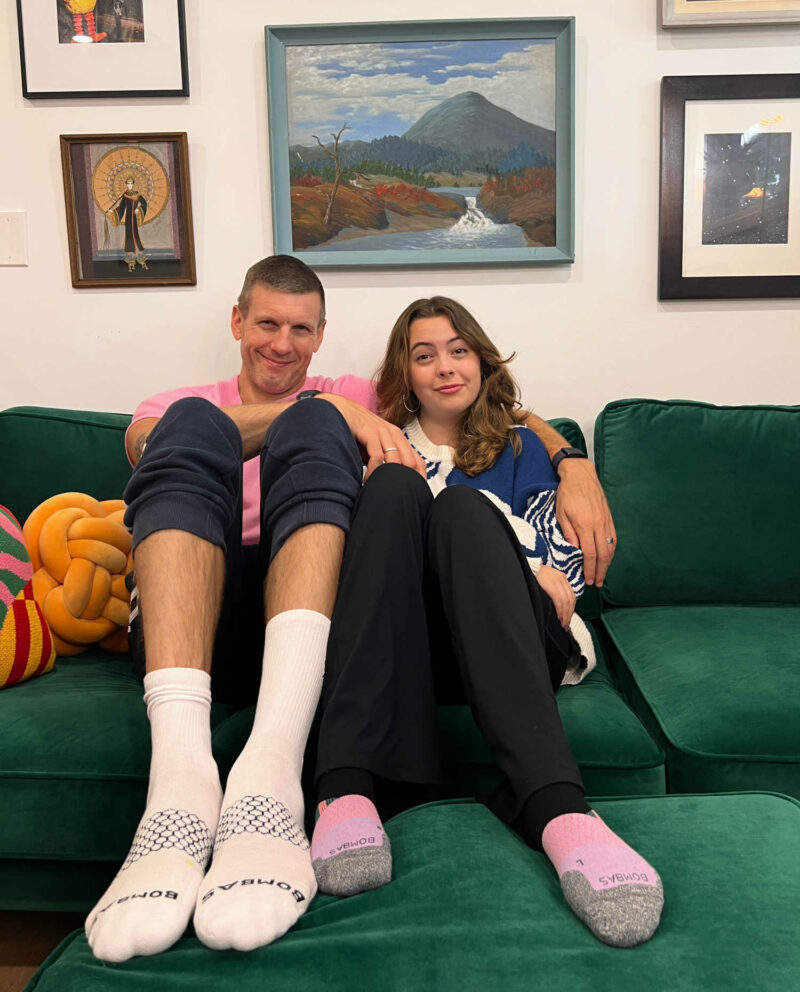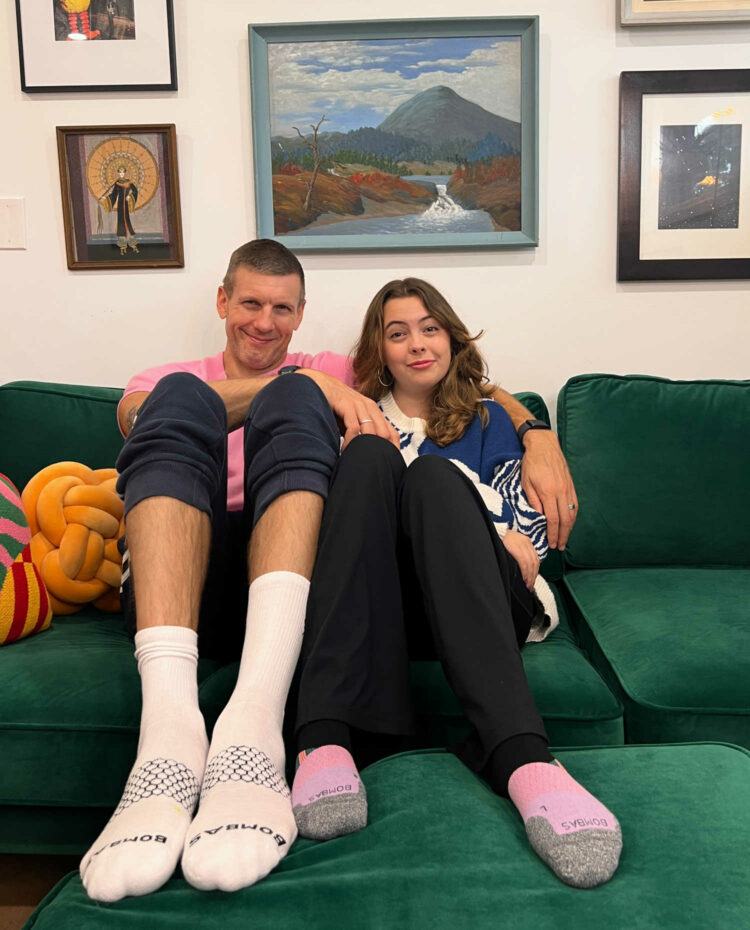 The Best Bombas Socks for Our Family
XL Socks for My Tall Husband
My husband became a fast fan of Bombas socks years ago because Bombas socks come in sizes, and offer XL which fits up to a man's size 16 shoe. Always resorting to clearly athletic socks or style-free casual socks, his size 14 foot could now rock colorful running socks, and ankle socks, and cool calf-height socks that don't make him look like he raided his dad's sock drawer.
Bombas Original Calf Socks
The Bombas Original Calf Socks have become part of my husband's signature look. From lounging at home to heading out and about when wearing shorts and sneakers, my husband will be wearing these socks with the signature Bombas bee logo. I am impressed by how well these socks hold up; he has pairs that are years old and still worn regularly without holes or being stretched out.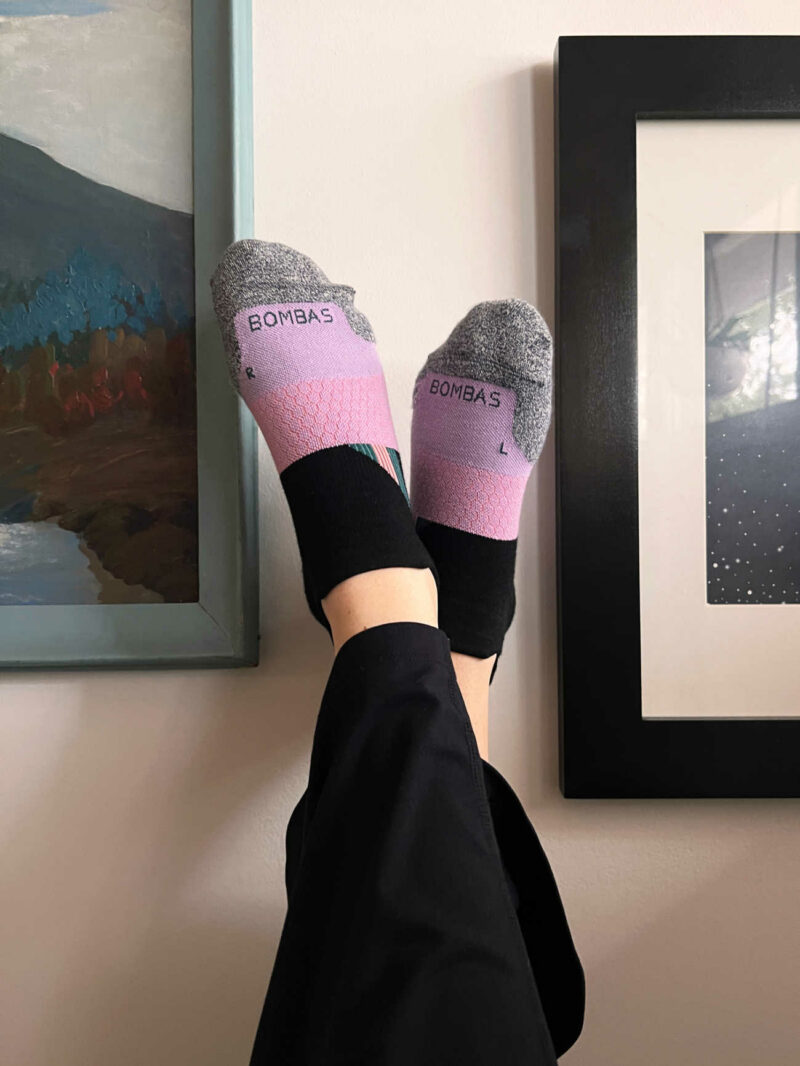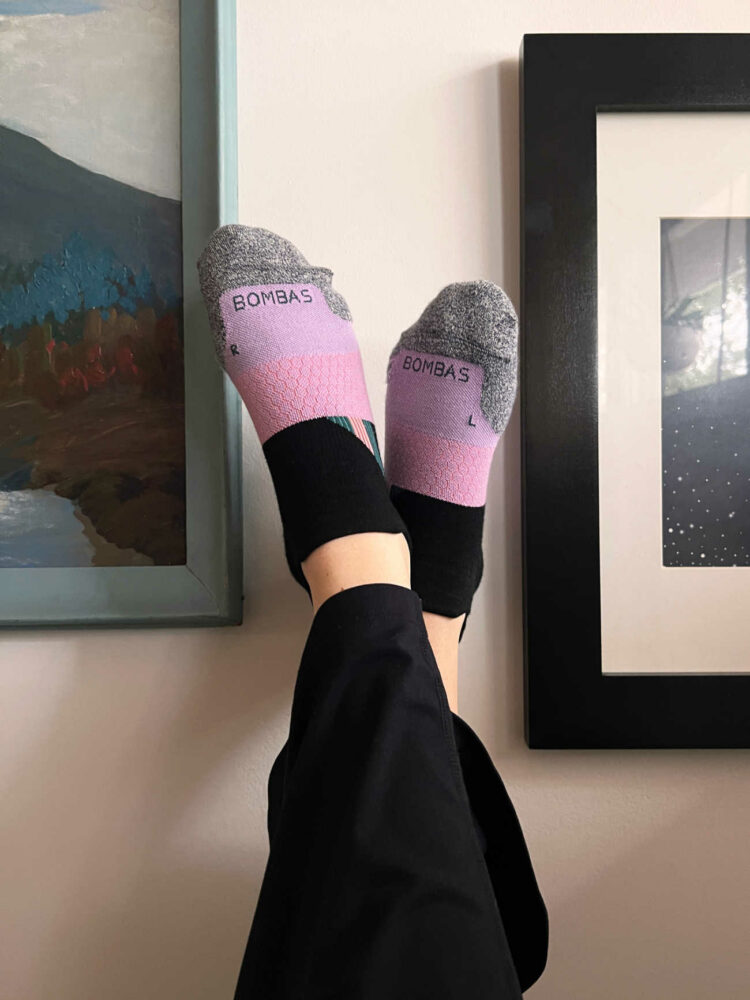 Bombas Running Calf Socks
I'd say after the Original Calf Socks (with the bee), my husband's favorite socks from Bombas are the Men's Running Calf Socks. Each season, Bombas comes out with new colorways of these socks and I replenish his collection with the wildest colors which he wears as everyday socks when they match his look, as well as on his runs, on the Peloton bike, and for other fitness activities. He's a fan of the original and the merino wool versions.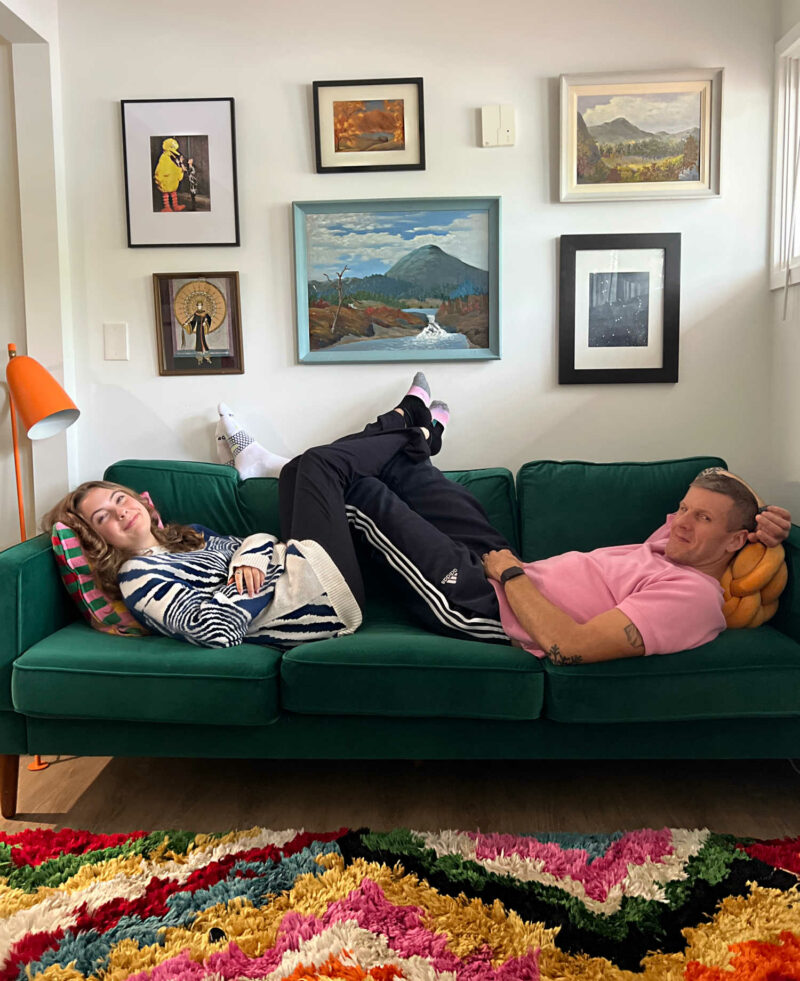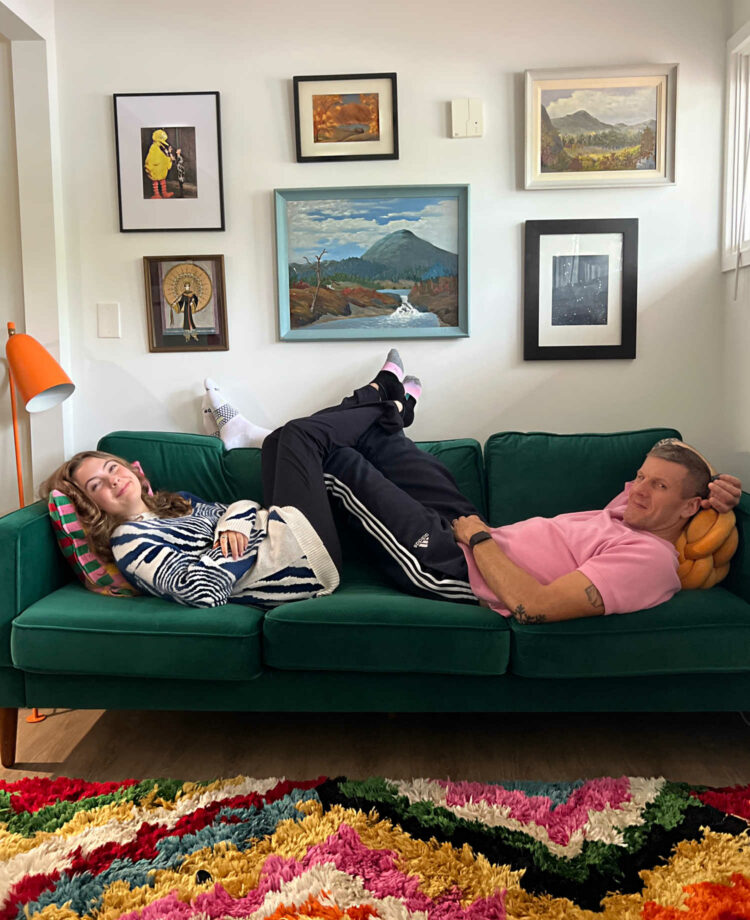 A Sock Brand That Has Grown With Our Family
Bombas has grown up with our daughter, as Bombas offers sizes for babies, toddlers, and youths. They even have family matching socks! The socks were such great quality, I was able to pass down some of her outgrown pairs of Bombas socks to younger relatives and folks in the community. Parents, you know how hard kids wear their socks so this is pretty impressive! Now as a high schooler, she still loves Bombas and says they're "cool" which makes us parents who also wear them feel a little cooler.
"Cool" Socks for High Schoolers
As for our daughter's favorite from Bombas, the two she loves are the Running Ankle Socks which she says fit great, don't make her feet sweaty, and look great too; and the Women's All-Purpose Performance Calf Socks which she says is THE sock to wear these days with sneakers and shorts. From the mouth of babes…
My Favorite Bombas Socks
Me personally? Open my sock drawer and you'll find they're almost all Bombas. I don't have especially small feet but they feel tiny when I put on most brands of socks. Designed for sizes 9-11 and me being a size 7.5-8, I always have the heels up near my ankle, performance socks cushioning and support in the wrong places, and no-shows either showing or balling up under my arch. I also appreciate the extensive size range of Bombas socks (women's US sizes 4-17).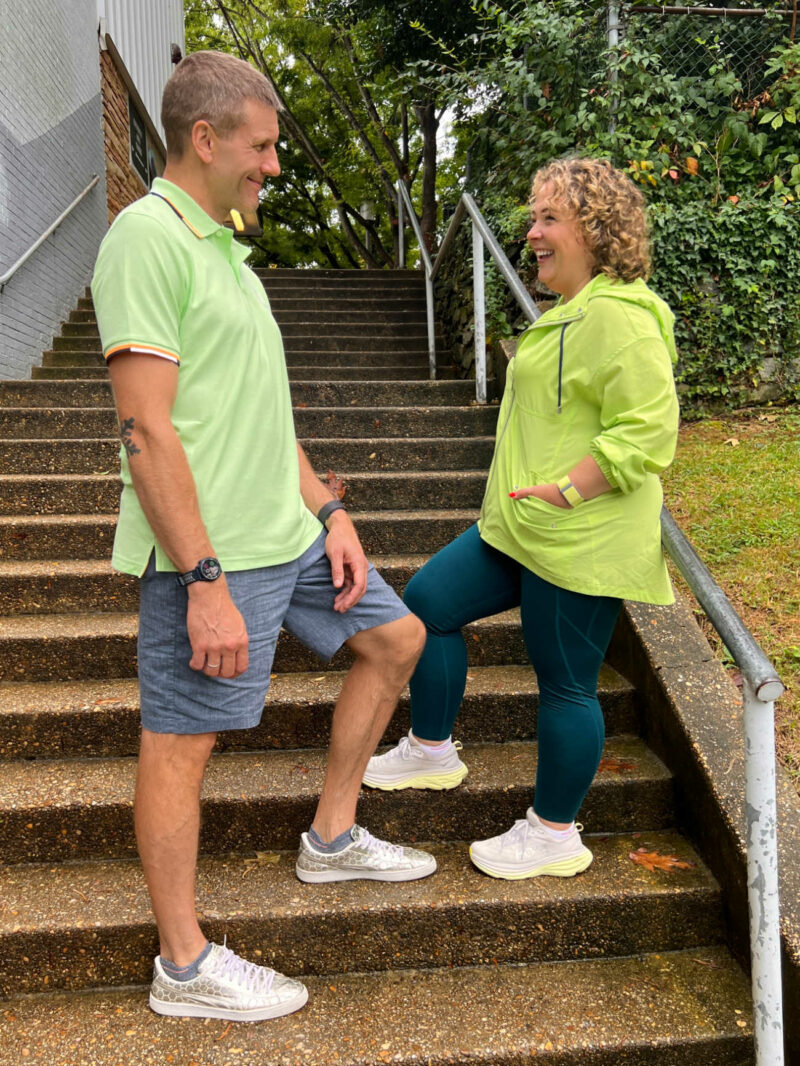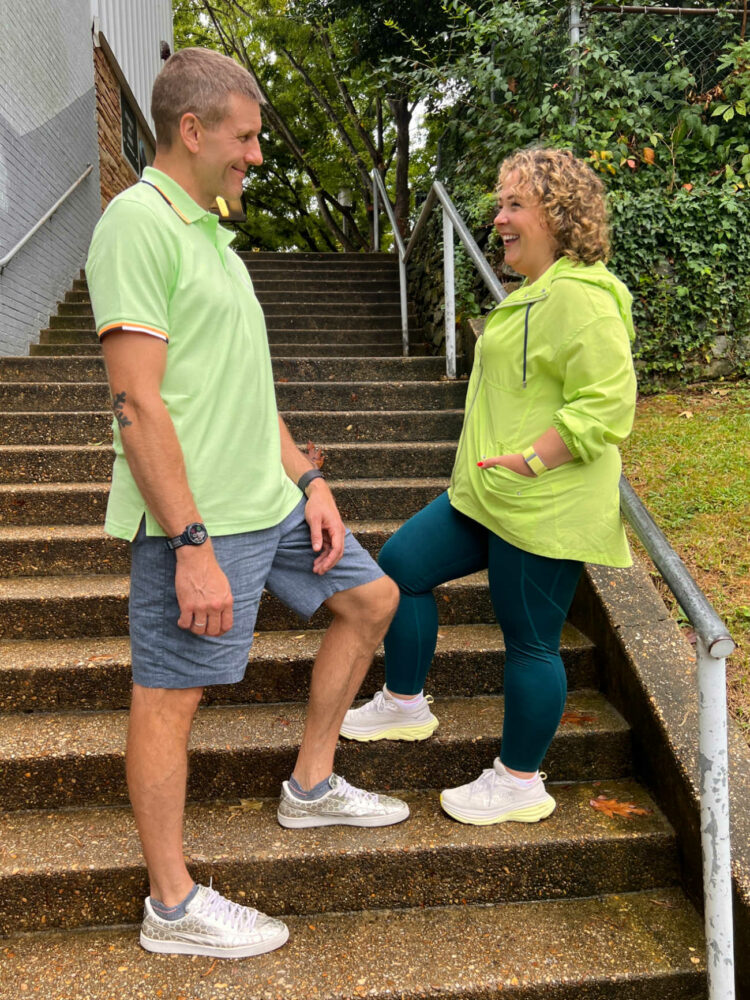 Bombas Running Ankle Socks
Like my daughter, I too love the Running Ankle Socks and use them even if I'm not doing anything athletic. They aren't thick, but they cushion and support where needed and don't rub or add bulk. With my wide, high-volume feet I appreciate a sock that doesn't slide, doesn't restrict, and doesn't add bulk under ankle boots, casual sneakers, as well as hiking shoes, athletic shoes, and my Peloton bike shoes.
Bombas No-Show Socks
I think almost all of us reading this have bought a pair of "no show" socks and had them either show, or slide down mid-day. I used to have a favorite style of no-show sock and that brand stopped making them in the early to mid 2010's. I wore my last few pairs even with holes in them because I struggled to find no-shows that would stay up on my feet. And then I tried the Bombas Lightweight No Show Socks.
Now the only no-show socks in my wardrobe are from Bombas. And the Bombas Lightweight No Show Socks are the no-show socks for women I recommend most to the Wardrobe Oxygen community. The Bombas Cushioned No Show Socks are also great, but they do show on my feet so I keep them for shoes like my Birkenstock Bend sneakers where I don't want any sock to show but I want more coverage of my foot inside the shoe.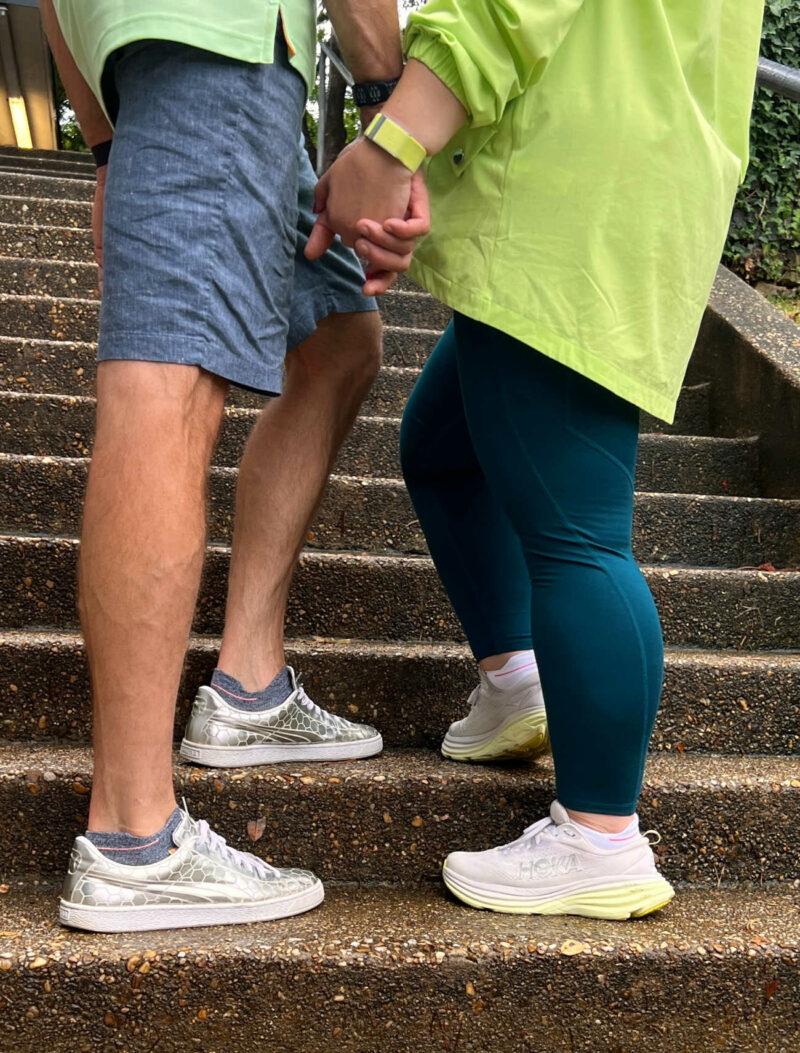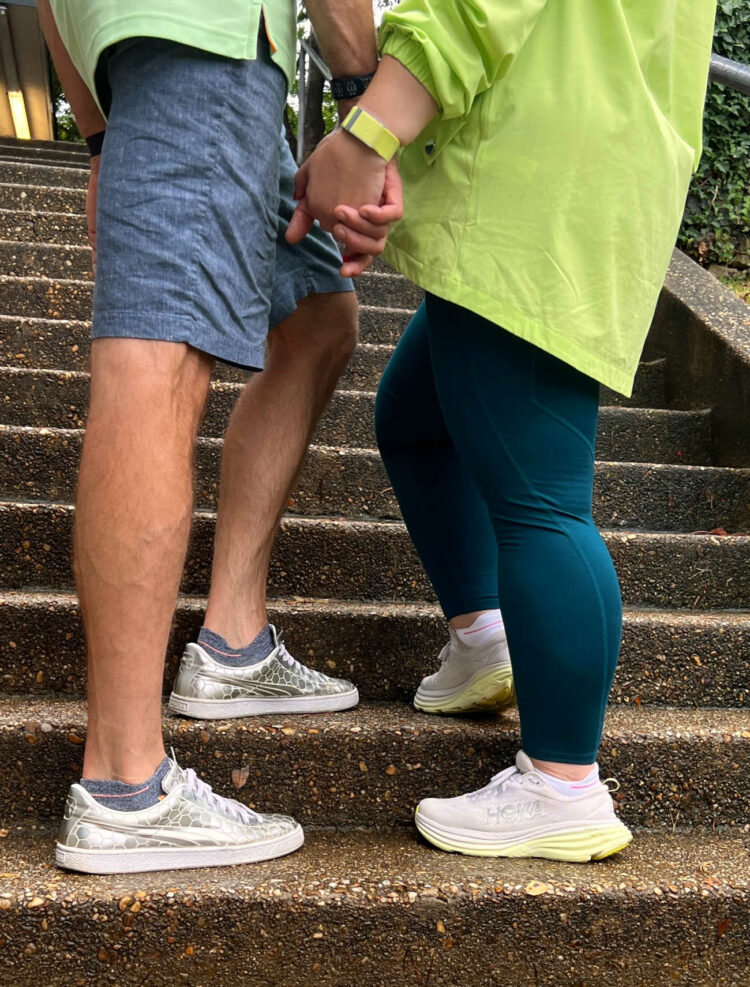 Bombas is B Corp Certified
A Certified B Corp, Bombas uses 86% recycled polyester in its Men's Active Underwear, between 16-26% recycled cotton, and between 48-61% Organic Cotton in its Kind Knit Socks. Every item purchased on bombas.com is shipped with packaging using 100% recycled materials. You can learn more about Bombas' sustainability efforts at this link.
Bombas Promo Code
Bombas is offering the Wardrobe Oxygen community 20% off their first purchases at Bombas.com with promo code WARDROBE20. Shop my family and my favorites from Bombas via the carousel below:

Offering merino wool blend socks, compression socks, slippers, underwear, and t-shirts as well as their iconic cotton and performance socks, Bombas has been for years a Gary Family favorite for wardrobe basics that give back. Thank you Bombas for partnering with Wardrobe Oxygen, we're such fans!