This article may contain affiliate links; if you click on a shopping link and make a purchase I may receive a commission. As an Amazon Associate, I earn from qualifying purchases.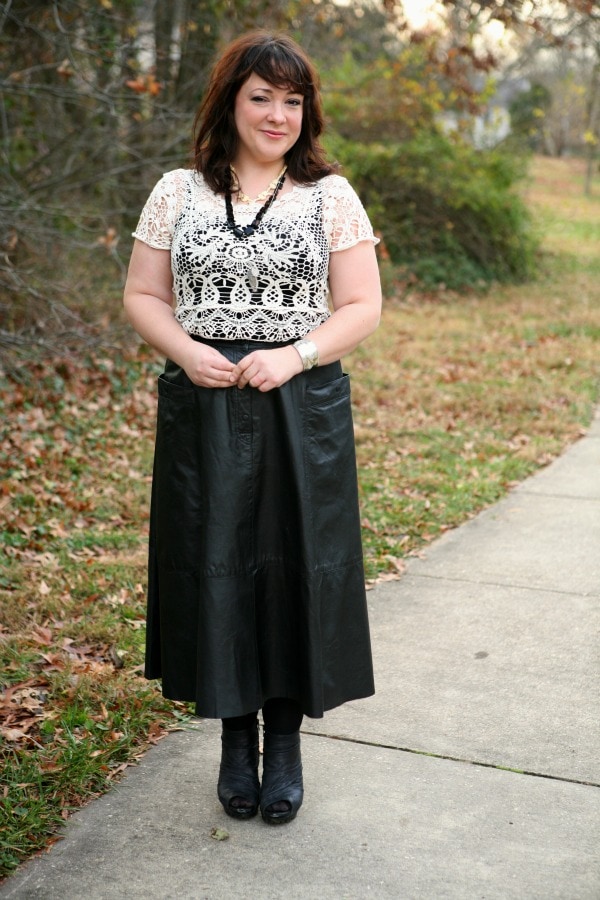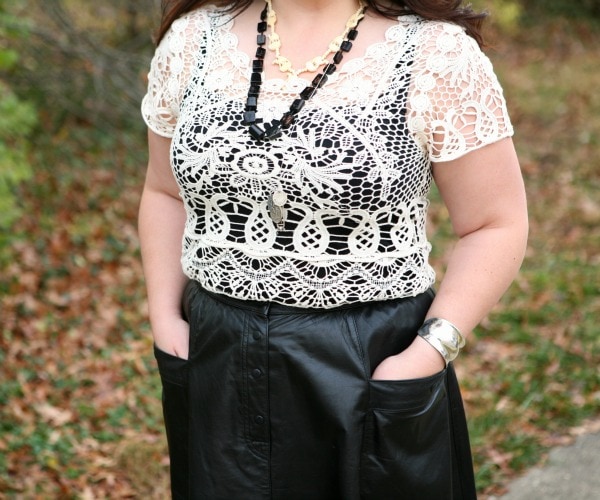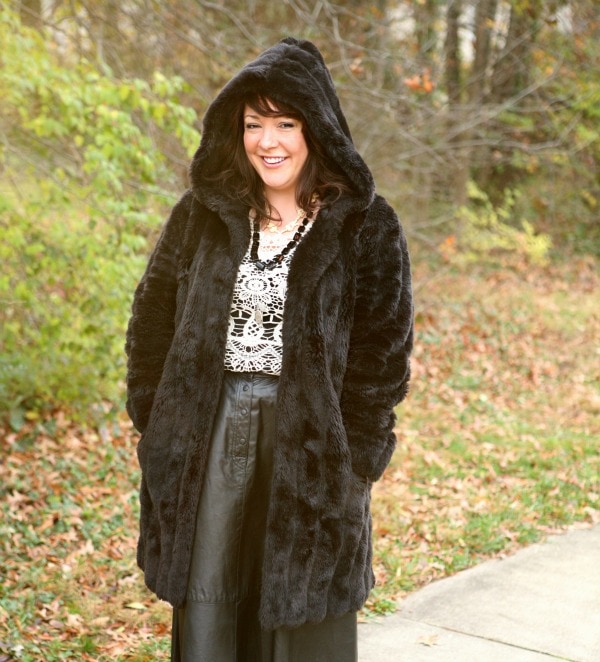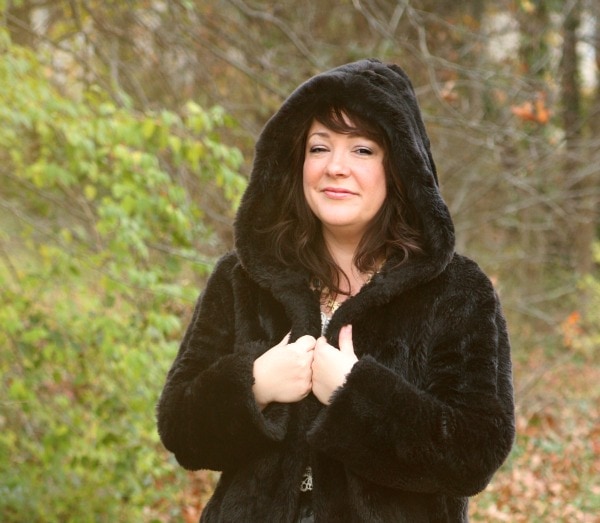 Top:
c/o
Karen Kane
|
Camisole:
Banana Republic |
Skirt:
eBay |
Tights:
Nordstrom |
Booties:
Miss Sixty |
Coat:
Thrifted | Jewelry: gifts, had forever,
that sort of thing
I never have time to go thrifting, but Wednesday before Thanksgiving my sister and I got off a bit early, drove home together and along the way stopped at a thrift store and the Salvation Army. She got a couch and a cookbook, I got a desk for Emerson and this coat. The coat was $10 and smelled like an old lady who loved Designer Imposters; I took it to the dry cleaners but they said $40 to clean it. I decided to take my chances and washed it alone on the gentle cycle and let it hang dry. Turned out quite nicely!
Thrifted jacket, eBay-ed skirt and shoes (this is my third pair after buying the first pair two years ago), 10-year old camisole, old jewelry that I have had for years, and a new Karen Kane top that looks vintage (and is gorgeous untucked too, love all the details in it!)… a mix of new, new-to-me, and old faves makes for an ensemble with good vibes.  And lately, I'm in need of some good vibes!
Work has been busy but fulfilling, the blog has been busy but fulfilling, personal life has had some rocky moments but as a family we're doing great and supporting and loving one another.  I sometimes don't think I have time for things like sleep, eating, or using the bathroom but everything always ends up working out.  I've found dressing for me has been helping – I'm not focusing on what will get the most pageviews or repins, but what makes me feel good that specific morning.  Everyone's personal style goes through transition, and I can feel this happening with me.  Pieces I used to adore are collecting dust in my closet and I am gravitating towards silhouettes and trends I normally pass over.  I'm looking forward to what direction all this ends up taking in the coming new year!
Follow Me | Twitter | Facebook