This article may contain affiliate links; if you click on a shopping link and make a purchase I may receive a commission. As an Amazon Associate, I earn from qualifying purchases.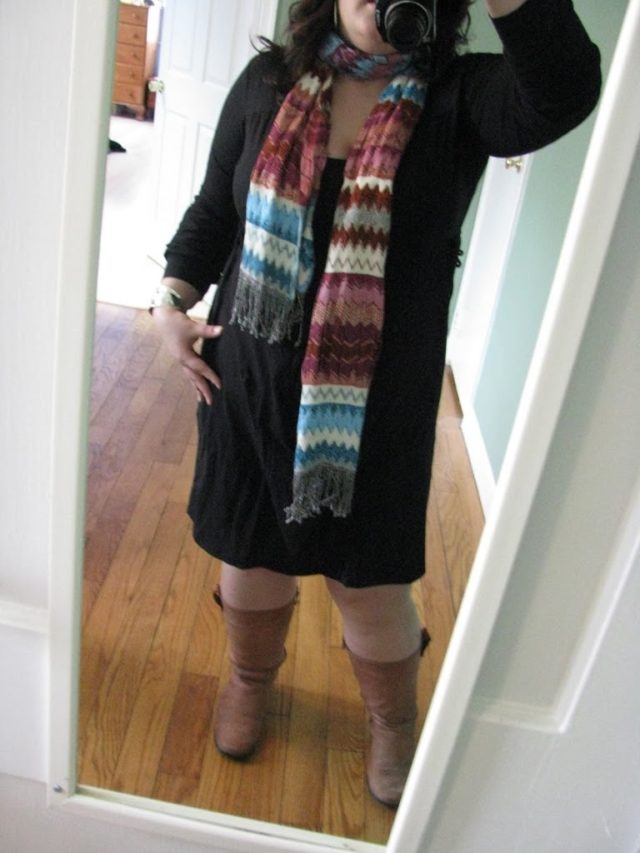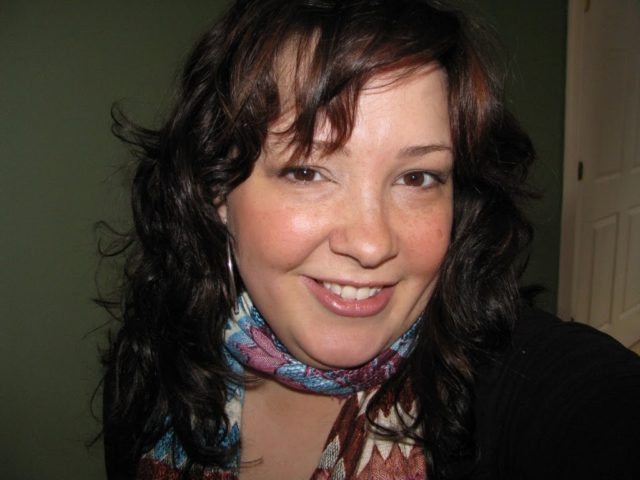 Attire:
Boob Maqternity – Black jersey dress
Banana Republic – Black jersey camisole
Duo Boots – Tan Bern Boots
Tolani – Blue Zig Zag Scarf
Silver hoops, necklaces and cuff
Hair:
Saturday, it was Day 2, bangs smoothed, hair brushed in AM and left as-is (see picture).
Sunday, it was washed, conditioned and straightened
Monday it is Day 2
Beauty:
Philosophy – The Present, The Supernatural Color Corrector trip in Light
L'Oreal – True Match foundation in C3
Cargo – Matte BEachBlush in Tenerife
Revlon – ColorStay shadow quad in Neutral Khakis
Cover Girl – LashBlast mascara in Rich Black
Benefit – Lipstick in Bouquet Dive
Oh yes, I wore the same thing three days in a row. Saturday I wore this out to dinner. Sunday I wore this to go wedding dress shopping with a friend (who found The Dress and ordered it!!!). Today it was worn to work. I saw different people, did different things.
I am in desperate need of some clothing that fits this new body, but no time to go shopping. I have ordered a few things online but none have worked thus far. A few pants and a dress are en route, I hope they work because I am getting really strapped for proper clothing. For example, I have a meeting tomorrow offsite where I am supposed to "dress appropriately." Oh geez. I think I will wear my red Maggy London dress because I have no suiting that fits right now, and all my pants look like heck after being worn and washed so many times. Also the maternity pants are too big now, while old pants do not fit. So yeah, the same dress is worn three days in a row these days. At least it is clean and looks relatively cute…