This article may contain affiliate links; if you click on a shopping link and make a purchase I may receive a commission. As an Amazon Associate, I earn from qualifying purchases.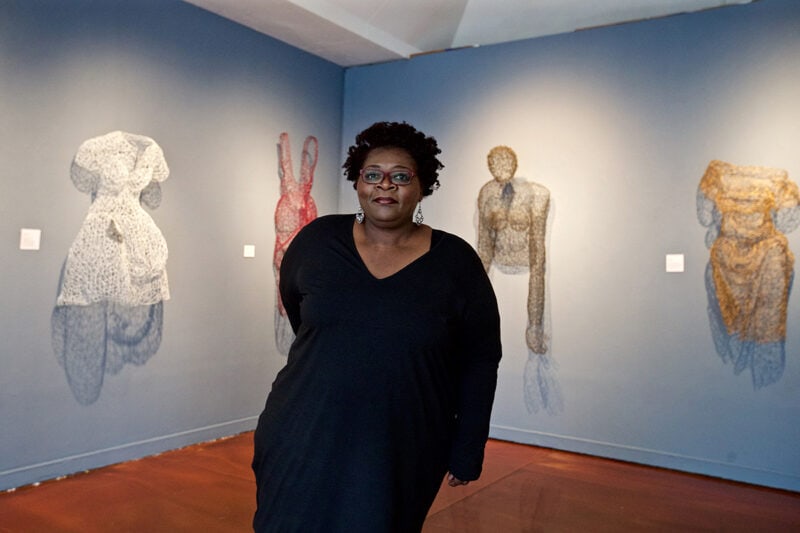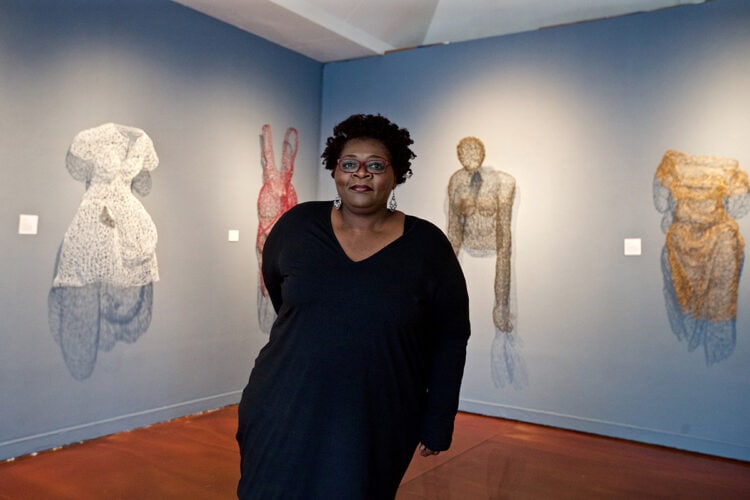 Back in the early days of blogging, there was a taskbar at the top of Blogspot blogs with a button that if pressed, would send you randomly to another Blogspot blog. With this button, I found bloggers across the blogs discussing so many different topics, sharing details about their different lives. Through this button, I connected with another blogger named Kristine who lived in San Francisco. We stayed in contact over the years, and it has been a pleasure seeing her grow as an artist and gain national recognition.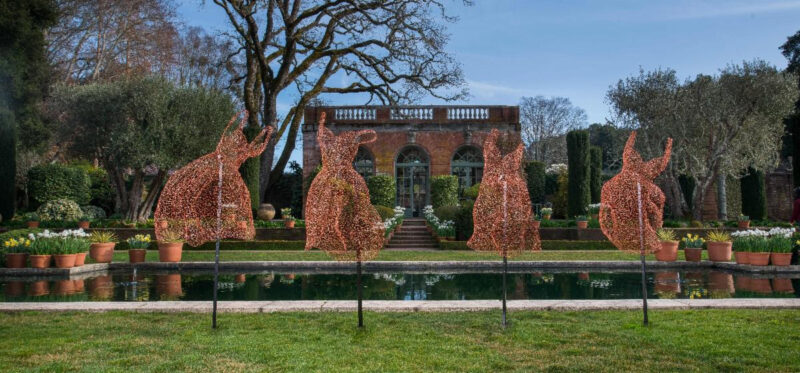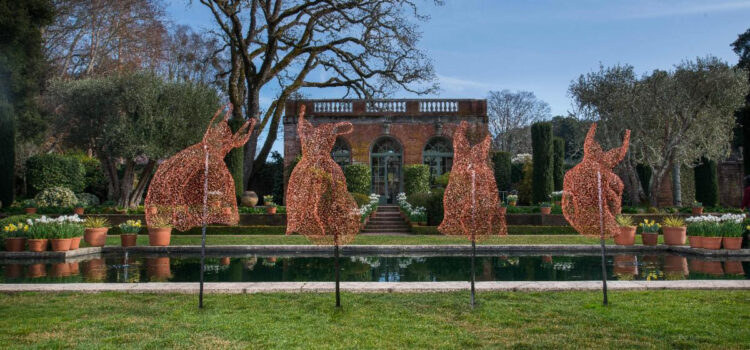 Formed from hundreds of individual pieces of wire, Kristine Mays has developed a way of expressing the human form through wire. Her work is displayed indoors and out, free-standing, attached to walls, and hanging from the ceiling. While made of heavy-gauge wire, her pieces seem to float on the breeze and breathe life.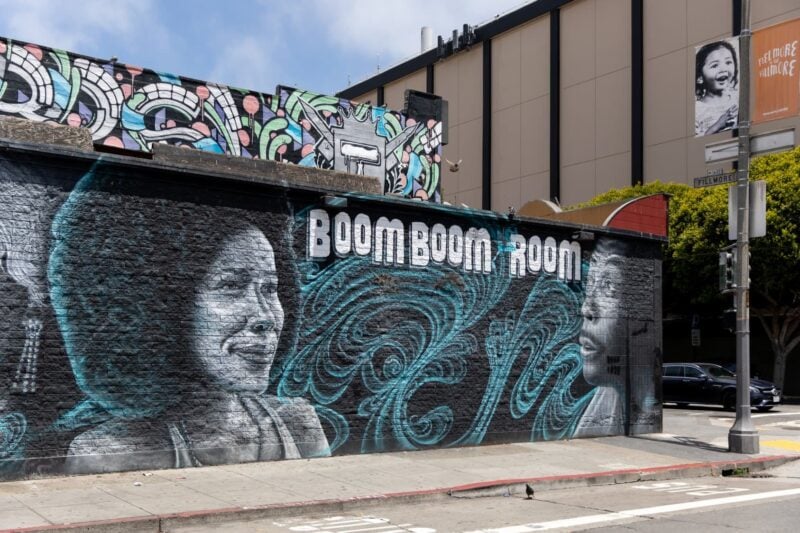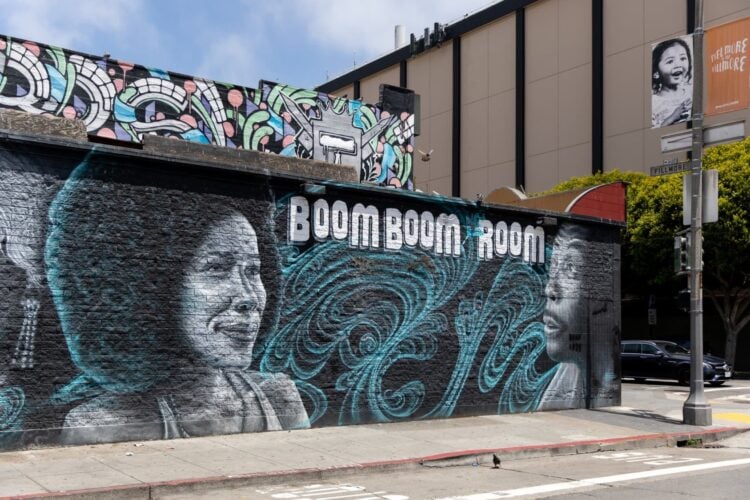 Kristine Mays was the Grand Finale Winner in 2015 of the 5th Annual Bombay Sapphire Artisan Series National Competition. This competition not only provided an opportunity to exhibit her work at Art Basel Miami, but she had a solo exhibition at the Scope NYC Art Fair and was also afforded a chance to collaborate on a large-scale public mural. Her mural is on the side of the Boom Boom Room in San Francisco on Fillmore and Geary Streets. (It has large wire feathers placed among the portraits that adorn the walls, reflecting the fleeting existence of black jazz musicians in San Francisco.)
In 2015 Mays also participated in the Hearts in San Francisco program, creating a large 400-pound heart entitled, Love Captured, for their annual public art installation. The heart spent a few weeks on display in Union Square before going to its final home upon purchase from AT&T.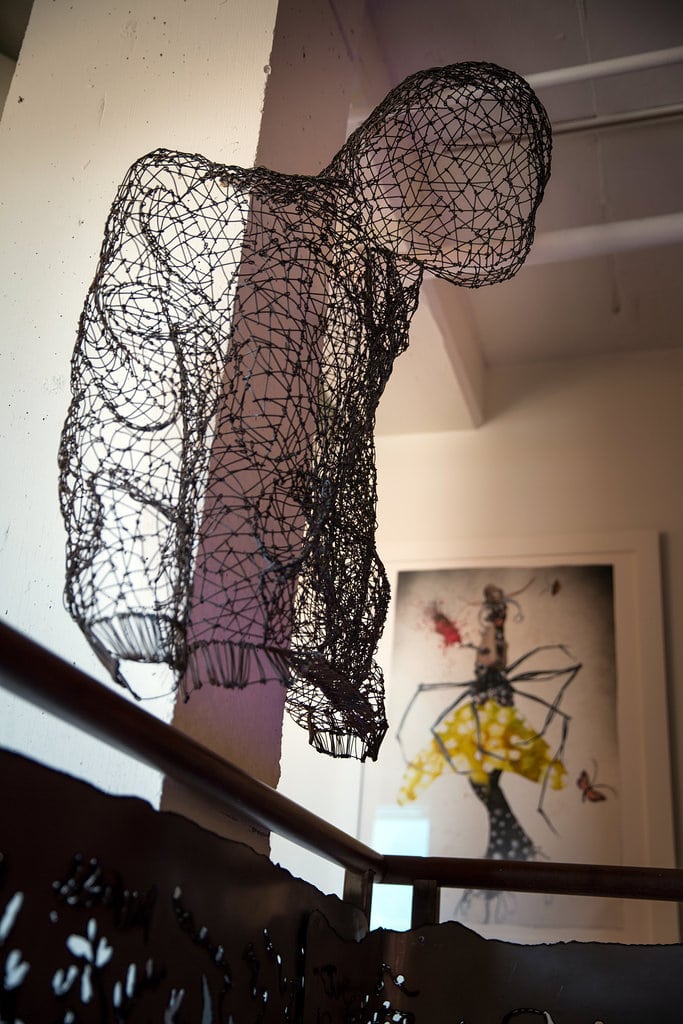 Kristine Mays' work has been displayed at the De Young Museum, MoAD -Museum of African Diaspora, and the California African American Museum. Collectors of her work include George Lucas and his wife Melody Hobson, and the late great art collector Peggy Cooper Cafritz. Peggy Cooper Cafritz's book, Fired Up! Ready to Go!: Finding Beauty, Demanding Equity: An African American Life in Art features Kristine Mays' piece, The Entanglement of Black Men in America.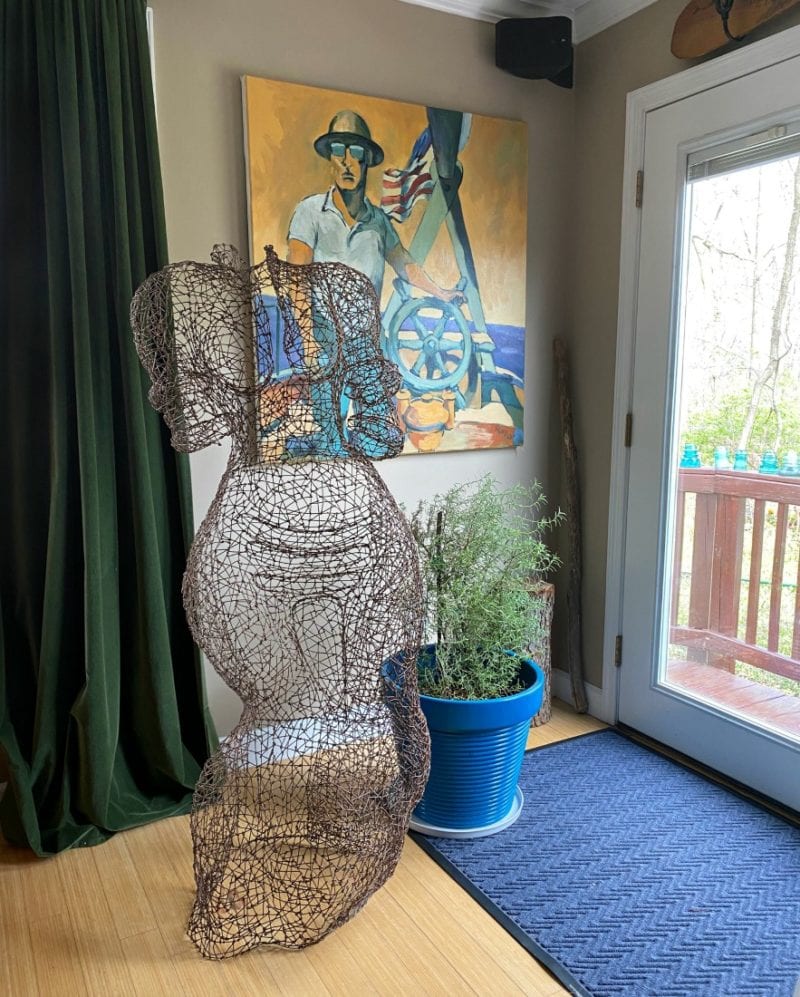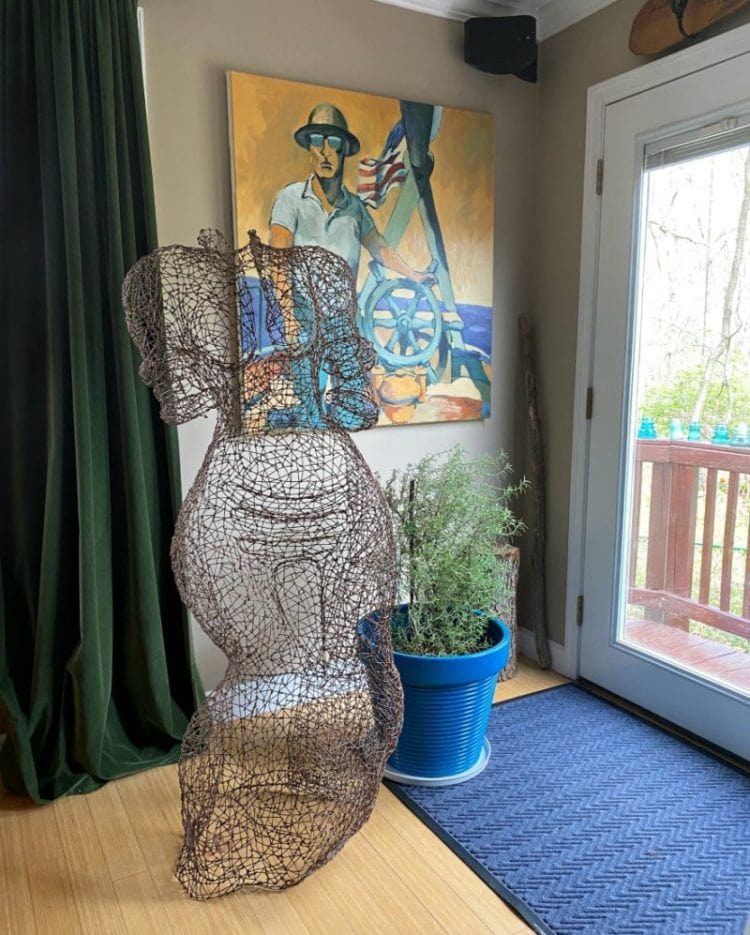 I am honored to own, Self-Acceptance, a piece by Kristine Mays that resides in our living room. It was a gift from my husband that I will treasure forever, and feels like a member of the family. Other works by Kristine Mays are for sale at Artsy.
Weekend Reads
Nobody did glamour like Mary Wilson and The Supremes. (Vogue)
It's not just you. A lot of us are hitting a pandemic wall now. (Huffington Post)
Stories of slavery from those who survived it. (The Atlantic)
What is minimalism? (The Good Trade)
The many many face masks of Nancy Pelosi. (Huffington Post)
Inside the fiercely private, celebrity-filled world of Lisa Frank. (Bustle)
The U.S. is seeing a massive spike in anti-Asian hate crimes. (The Cut)
And while we're on this important topic… My mother was a victim of the rise in anti-Asian crime—here's what you can do to help. (Vogue)
How pen pals are saving me. (Human Parts for Medium)
Tennessee lawmakers introduce bill to allow the man who gets a woman pregnant to veto an abortion. (Huffington Post)
Alex Trebek's Jeopardy! wardrobe donated to a charity that helps homeless men find jobs. (Consequence of Sound)
Electing Joe Biden and Kamala Harris is the door, not the destination. (Color Lines)
These women were on the cusp of something big. Then came coronavirus. (Washington Post)
Scenes from a marriage, Patinkin-style. (New York Times)
A little not-so-funny humor: Let's find the perfect pillow for you. What are your thoughts on martial law? (Washington Post)
Can I say "I told you so" to a friend who got COVID? (Jezebel)
In case you haven't yet seen this article: The vaccine had to be used. He used it. He was fired. (New York Times)
Even a pandemic can't stop people from buying clothes they don't need. (The Atlantic)
Stories from those who quit social media. (The Guardian)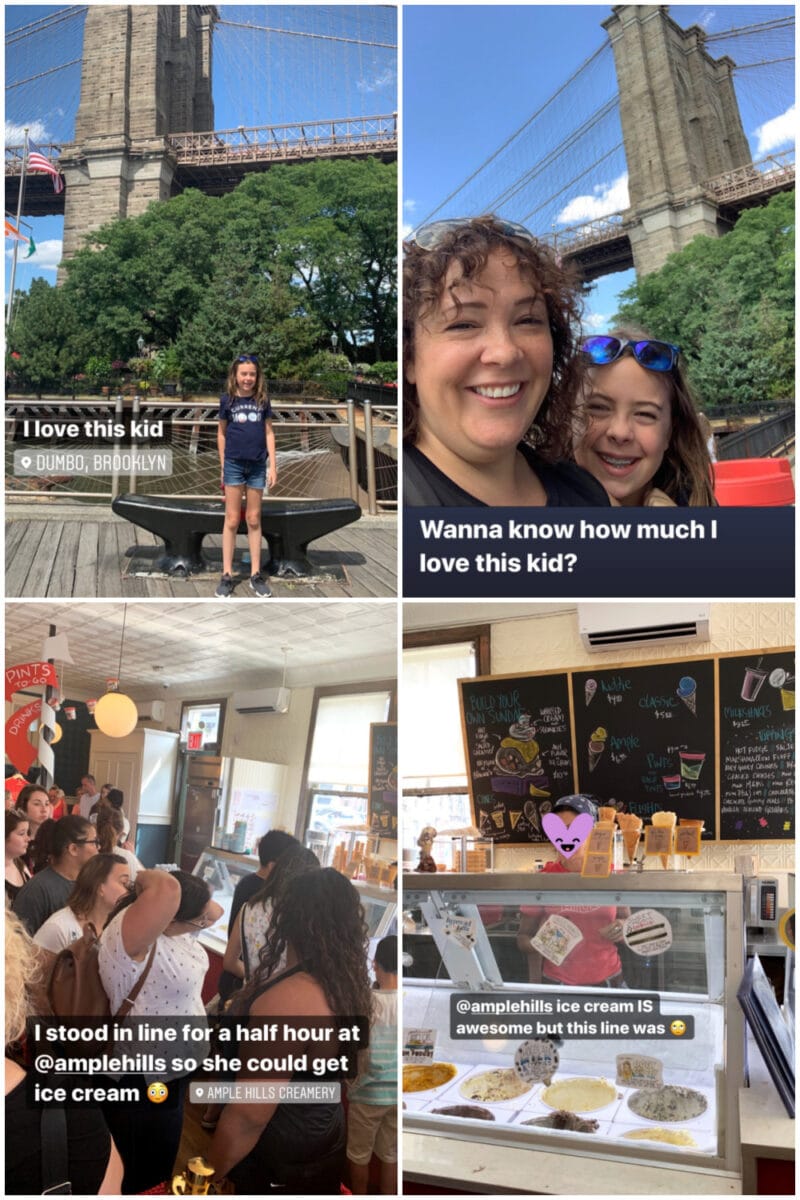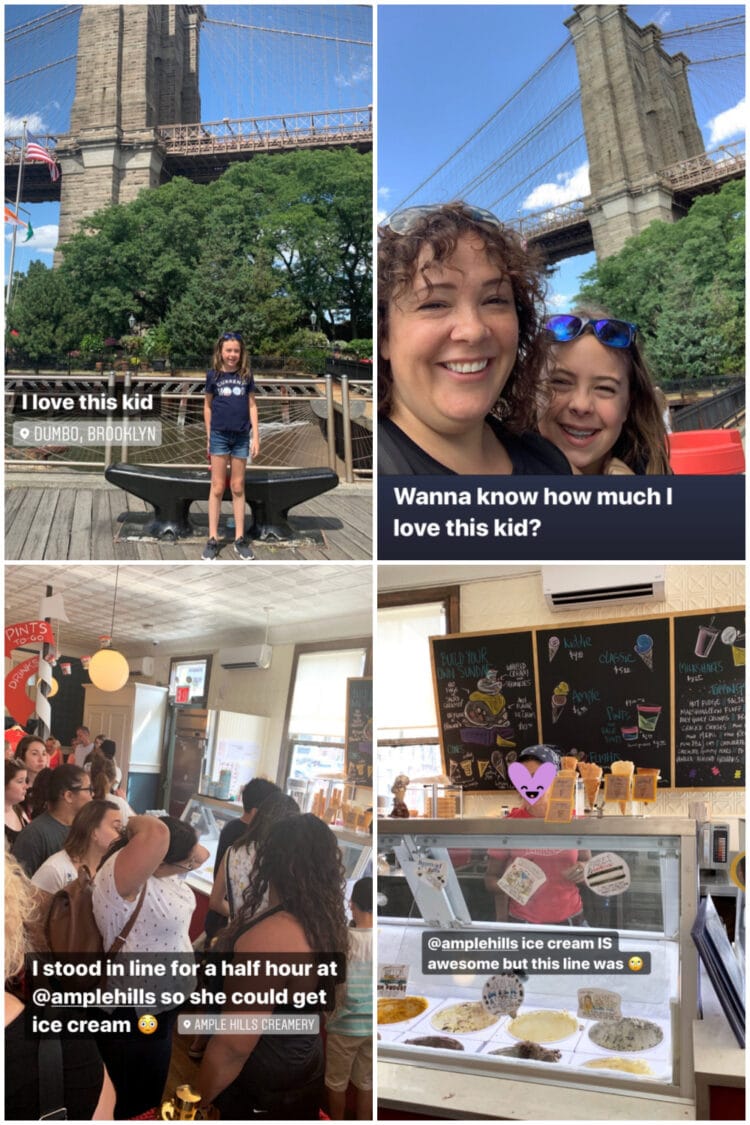 In 2019, my sister, daughter, and I went to Brooklyn for a weekend to see one of the two only performances My Morning Jacket had that year, but to also enjoy NYC. Part of that trip that my kid loved but I didn't was standing in line for a half-hour to get her a scoop of Ample Hills ice cream. However, it is a memory I will forever have, that has been romanticized over time and the 'demic. I am sad to hear the state of this ice cream company. (Marker for Medium)
See/Hear/Read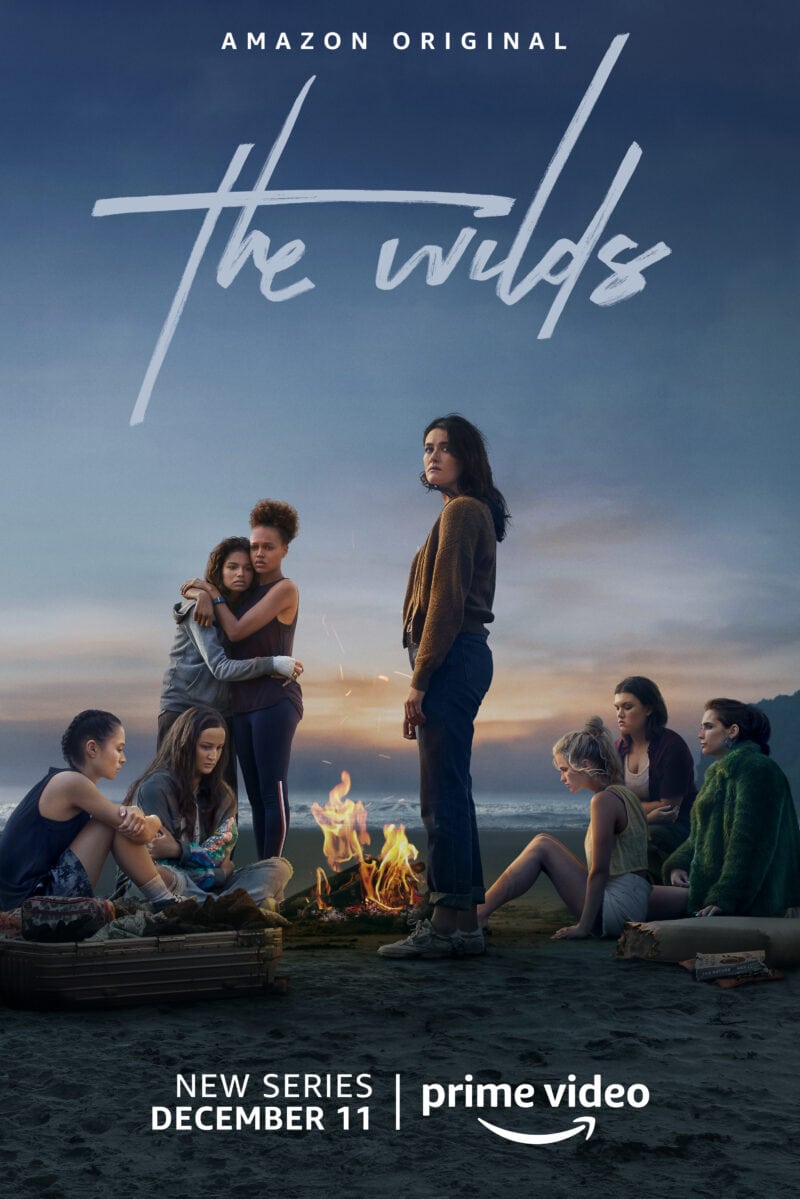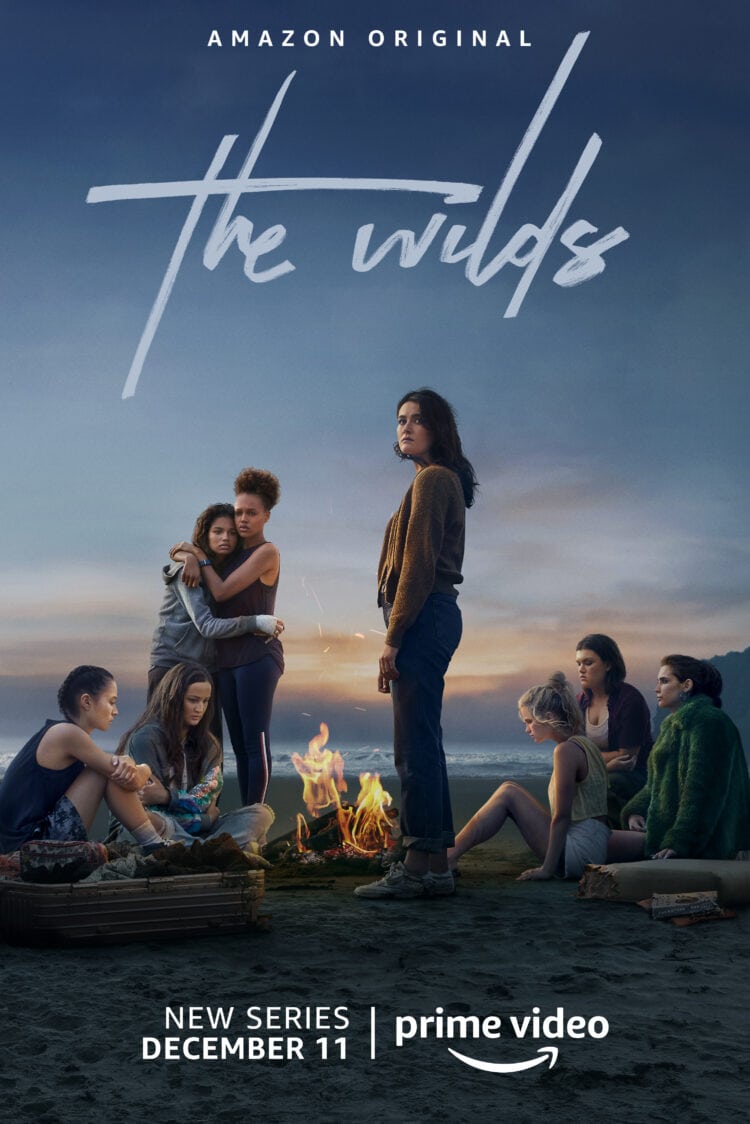 I turned on the TV and Tamron Hall's show was on. She was interviewing some of the women who are in a new Amazon Prime series called The Wilds. I got from the few moments I watched that the show was about a group of teenagers who were in a plane crash, and a few of the young women survived but landed on a deserted island, but we find out the plane crash was purposeful. Anyway, it sounded interesting and empowering to young women, so I thought it could be a new show that all three of us watch together.
We ended up watching two episodes of The Wilds in a row and would have watched a third if it wasn't bedtime. We've been trying to capture at least half an episode each night since. This is definitely for older kids and young adults as there is sex (not seen but alluded to with close-ups of faces during the experience), mention of drug and alcohol use, eating disorders, use of swear words, and some violence/injury/death.
The thing is, this kind of violence, sex, alcohol, and drug use is the kind I'd prefer my kid to see instead of war. These are experiences (besides having her private plane crash on a deserted island) she very well may encounter in the next few years, and so far it has shown positive examples of sex and the negative aspects of the more troublesome situations.
Adults may find parts of The Wilds hokey, but my tween is enthralled and it brought up some serious conversations about body image, toxic relationships, making snap judgments about people based on their appearance, and more.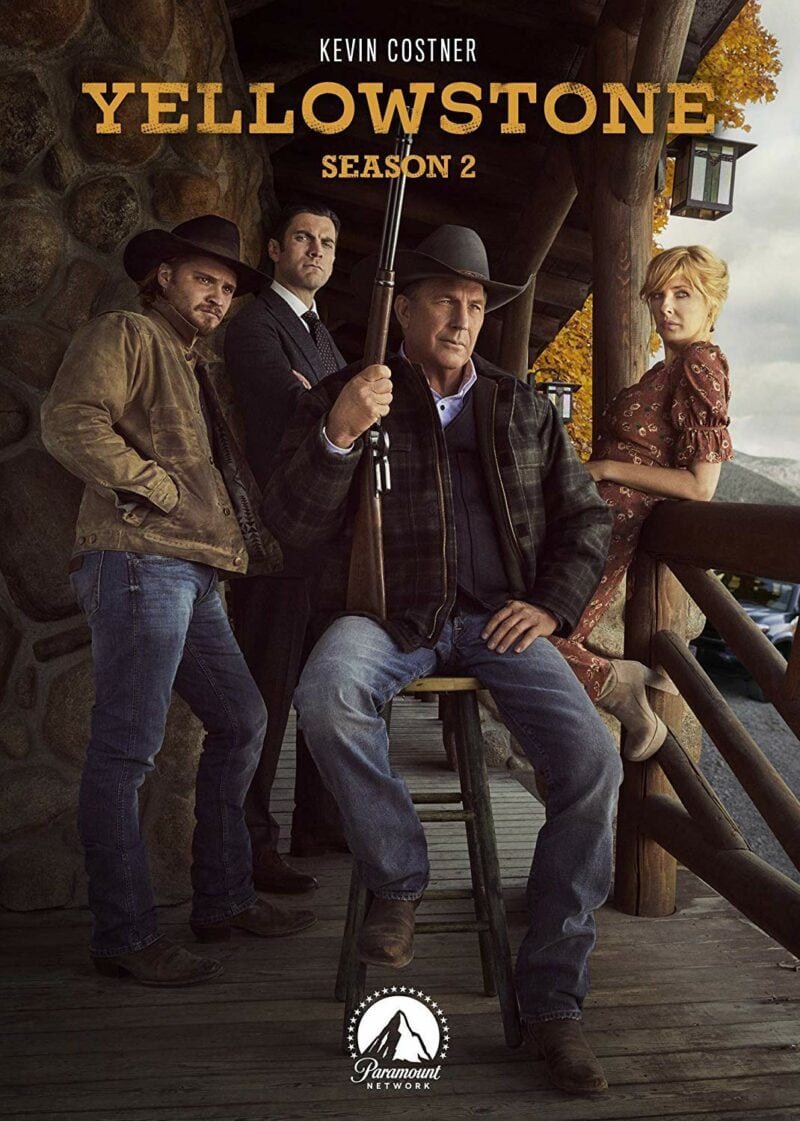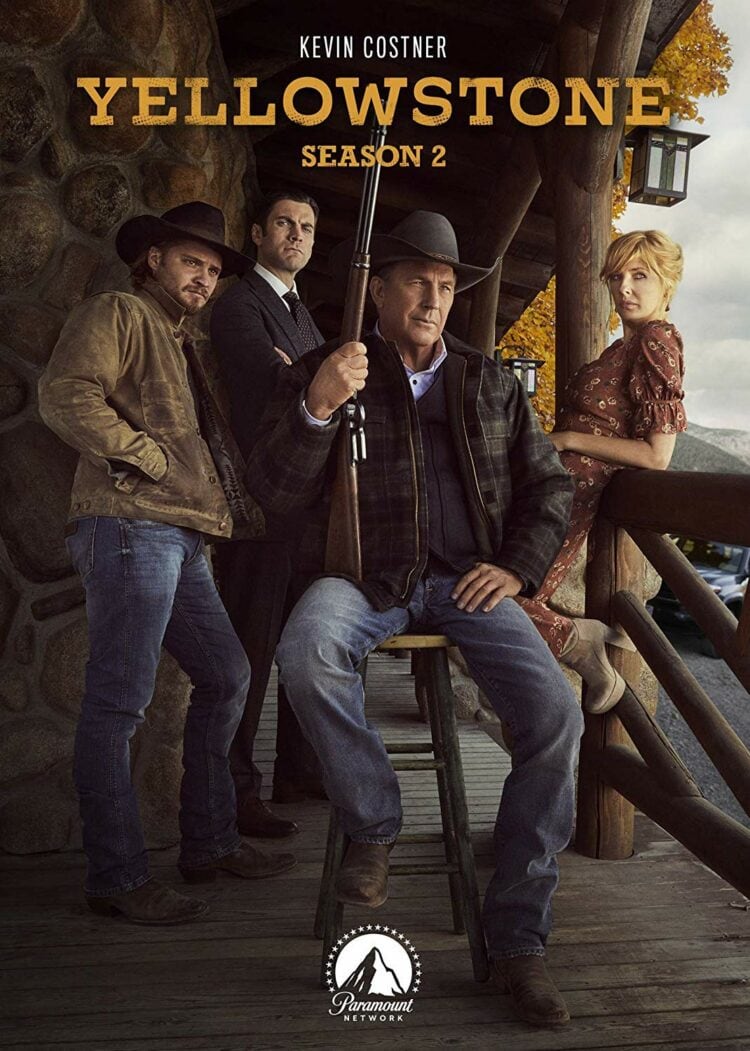 After having enough IRL friends rave about the TV show, Yellowstone, we decided to try it. All seasons are available on Peacock. I totally get the raves. This is like a soap opera with the daily drama happening, but with really good acting and beautiful scenery and some fascinating characters. It's like Peaky Blinders, 21st Century Western America style. If you're a city or suburban liberal democrat who can't comprehend these gun-toting, high heel-wearing Republican politicians, this show may help. It's also a way to see into the Native American/white dynamic and life on reservations and will hopefully inspire you to research further.
Sure, it's glamorized fiction, but the past two presidential elections make it clear that a lot of white Democrats are way too comfortable in their bubbles and a TV series is a gateway into slightly comprehending those who desire a different kind of life in this country we're all residing on. We're into Season 2 and look forward to when we can catch another episode.
I've been enjoying Ignorance, the latest album from The Weather Station. Led by Tamara Lindeman, I hadn't heard of this Toronto's based band until recently but am now a fan. The album opens with the powerful song, "The Robber" which could be about experiencing a break-in, or experiencing a society based upon theft. Several songs on the album focus on the climate crisis. Lindeman's voice is gorgeous and her talent for songwriting is clear; if you're into artists like Joni Mitchell or Maggie Rogers you may also enjoy The Weather Station.
For Your Entertainment
20-year-old Floridian Téa Campbell and 21-year-old New Jersey resident Ada Juarez met through YouTube, as GenZ-ers do these days. The two uploaded videos covering popular songs; Campbell sharing her guitar and bass skills, Juarez sharing her fierce drumming. Five years ago, Campbell stumbled upon one of Juarez's videos where she was covering a Twenty One Pilots song, reached out, and the two became fast friends and decided to start a band.
The two auditioned for lead singers and added 20-year-old Edith Johnson from Georgia to their trio after hearing her cover of Paramore's "All I Ever Wanted." Now the three live in Florida and have a band called Meet Me @ The Altar. Welcome to the forming of a 2020's pop group. Meet Me @ The Altar's sound and vibe was so good, they were signed by the Warner Music-backed label Fueled by Ramen and a few months ago, released their first single, "Garden."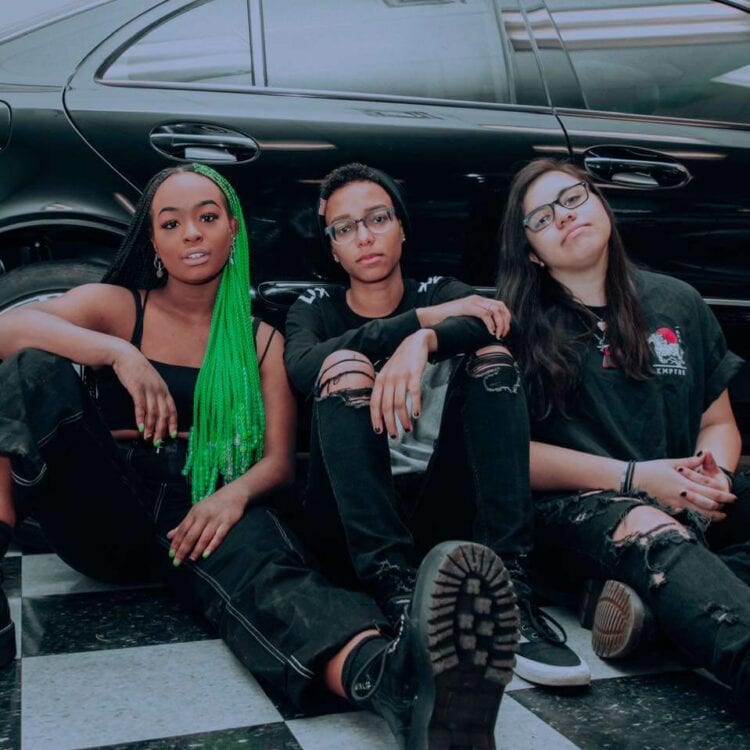 MMATA is one of the recipients of Halsey's Black Creators Fund, which offers financial support for Black artists. Meet Me @ The Altar is used to being the only people of color, and often the only women, at gigs and festivals. While they have a record deal and have been featured in the latest issue of Rolling Stone (how I heard about them), they are still struggling to make it and still have day jobs and take virtual college classes.
Here's to breaking barriers in any field or genre, and here's to the success of Meet Me @ The Altar in the predominately white male pop-punk world. I can't wait to see what they do next.