This article may contain affiliate links; if you click on a shopping link and make a purchase I may receive a commission. As an Amazon Associate, I earn from qualifying purchases.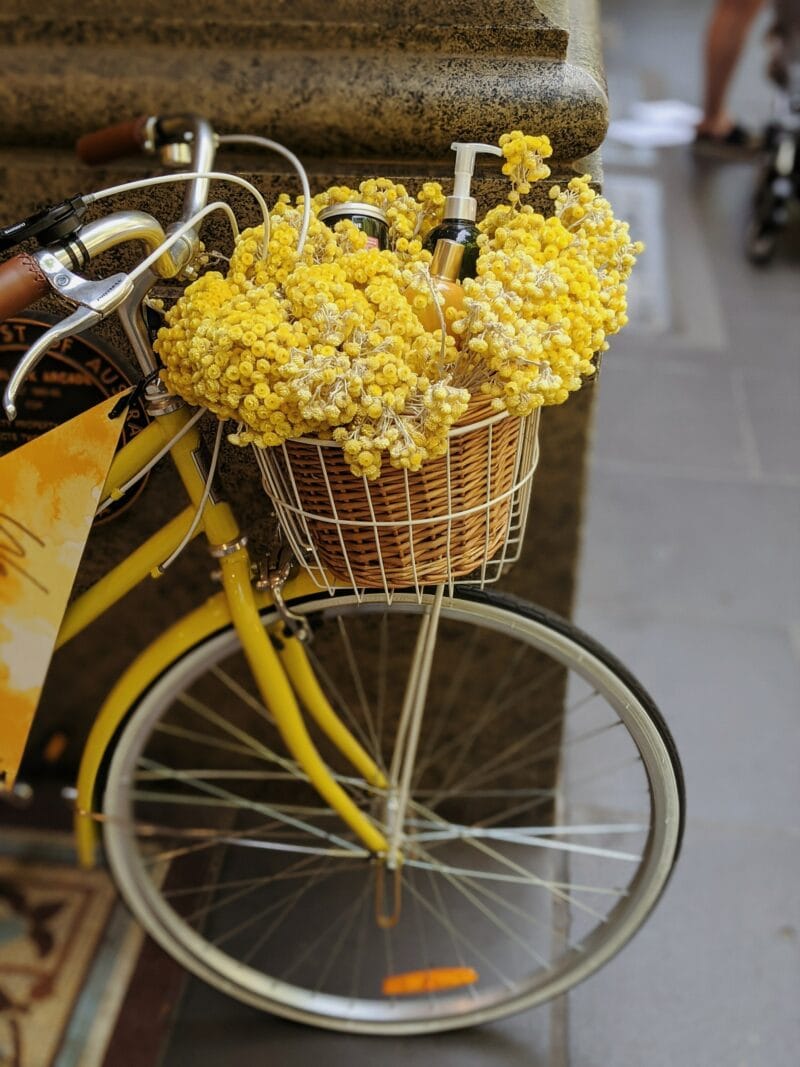 While America is starting to open up with over 30% of adults already vaccinated (Becker's Hospital Review), other parts of the world are still on lockdown. And in India, COVID is raging on with numbers exceeding what our world experienced a year ago.
India only has about 2% of its population vaccinated. Their hospitals are overwhelmed, they don't have enough oxygen and supplies, about 300,000 individuals are getting infected every day. If things continue, over one million Indians will die from COVID by August. If you think these numbers are terrifying, know that officials believe these numbers are underreported.
America is really good about hanging out in their own bubble and ignoring what's going on in other countries on this planet. But ignoring what is happening in India is not only selfish and cruel, but it's stupid. For we saw this past year that what happens with COVID in one country affects us all and COVID is already spreading from India to other countries and additional strains are also spreading (ITV). What affects one of us affects all of us; we can only heal when we care for the whole population.
How to Help
There are many ways to help those in India, below is a list of some of the organizations and mutual aid groups that are reputable and making a positive difference. If you know of others, do share them in the comments:
Wardrobe Oxygen made donations to a couple of the mutual aid groups as well as GiveIndia and Oxygen for India.
Weekend Reads
Indian Americans don't know what to feel right now. (The Atlantic)
Stop telling women they have Imposter's Syndrome. (Harvard Business Review)
Exhibits at the house where Jane Austen lived in the early 1800s are being updated to add historical context. Not everyone is thrilled. (New York Times)
How Hermès invented hype. (GQ)
How my UPS man went from annoyance to emotional lifeline. (New York Times)
My favorite sports bra for large busts is on sale at Nordstrom!
Did Bridget Jones make us hate our bodies? (Vogue)
Is it a vaccine side effect? Or have you just been alive for 40 years? (McSweeney's)
The state of size-inclusive sustainable fashion (the photography with this article is awesome and by Lydia Hudgens). (Teen Vogue)
For those interested in the business of blogging: When the influencer agency Mavrck reached out to Black influencers last month asking them to participate in a Juneteenth campaign for Old Navy, the intention, according to an email seen by BoF, was to "amplify the Black experience." Instead, the campaign became a cautionary tale about what not to do when working with Black talent. (Business of Fashion)
My latest Instagram obsession is muralist Racheal Jackson. I could watch her paint all day and I never thought I'd ever be someone to write or say that.
There has been so much discussion about denim dresses in the Facebook Community, when I saw this dress at Talbots I couldn't resist and ordered it. Review coming soon, but love the pockets and the size range!
One of the world's best restaurants is going vegan. (CNN)
Okay you don't have to like or be invested in the Kim and Kanye relationship and divorce, but it's likely you still know something about it. I haven't read much about the end of their marriage and never watched the reality show, but I still found this piece really well done. (Vulture)
Bjork's 2001 swan dress is iconic – but did it mark the end of fun on the red carpet? Clare Thorp looks at how the singer refused to play by the rulebook. (BBC)
After my husband shared he learned on a podcast that they see a correlation between low estrogen and poor sleep I saw this article: does menopause cause sleep apnea? (Dame)
Did I order these coveralls for the summer? You betcha. FYI, here's the link for the coveralls in plus sizes.
What happens when a perfumer loses their sense of smell? (Elle)
Speaking of menopause, I know Dr. Christiane Northrup helped a lot of women going through menopause in the '90s. But just because a doctor was helpful once doesn't mean they still are. (Portland Press Herald)
Why is it that summer comes and I seem to have just too many products in my shower? I just ordered this after doing extensive research, to help with the situation. Review to come!
What do you wear to the reopening of society? (The Atlantic)
This lip product in 'Strawberry' has been my go-to the past few weeks; I like it so much I am thinking of getting another one in 'Coconut.'
Did you know there's a COVID outbreak on Mount Everest? (Outside)
And finally, a really short but good piece on why a lot of the news you read isn't even news and why it's out there in the first place. (Embedded)
Hear/See/Read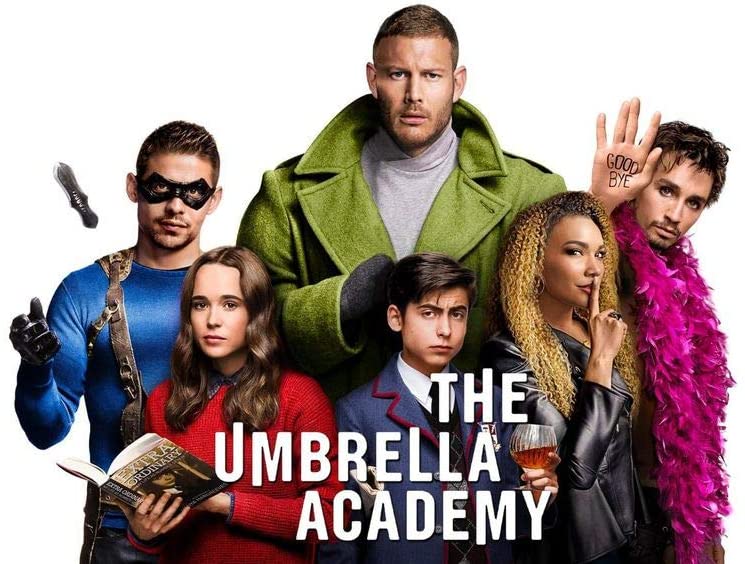 As a family, we began watching The Umbrella Academy and at the time of typing this, we are one episode from finishing Season 1. Let me tell you, this is NOT my kind of television. I may get some boos from the crowd, but I don't like superhero or sci-fi or alternate universe kind of shows and TV. I won't yuck your yum, I get the love, I just don't feel it myself.
But this show is really engaging. Sometimes it's violent, sometimes it's cringy, sometimes it's super obvious, but in general, it's so incredibly well done. And the cast is awesome.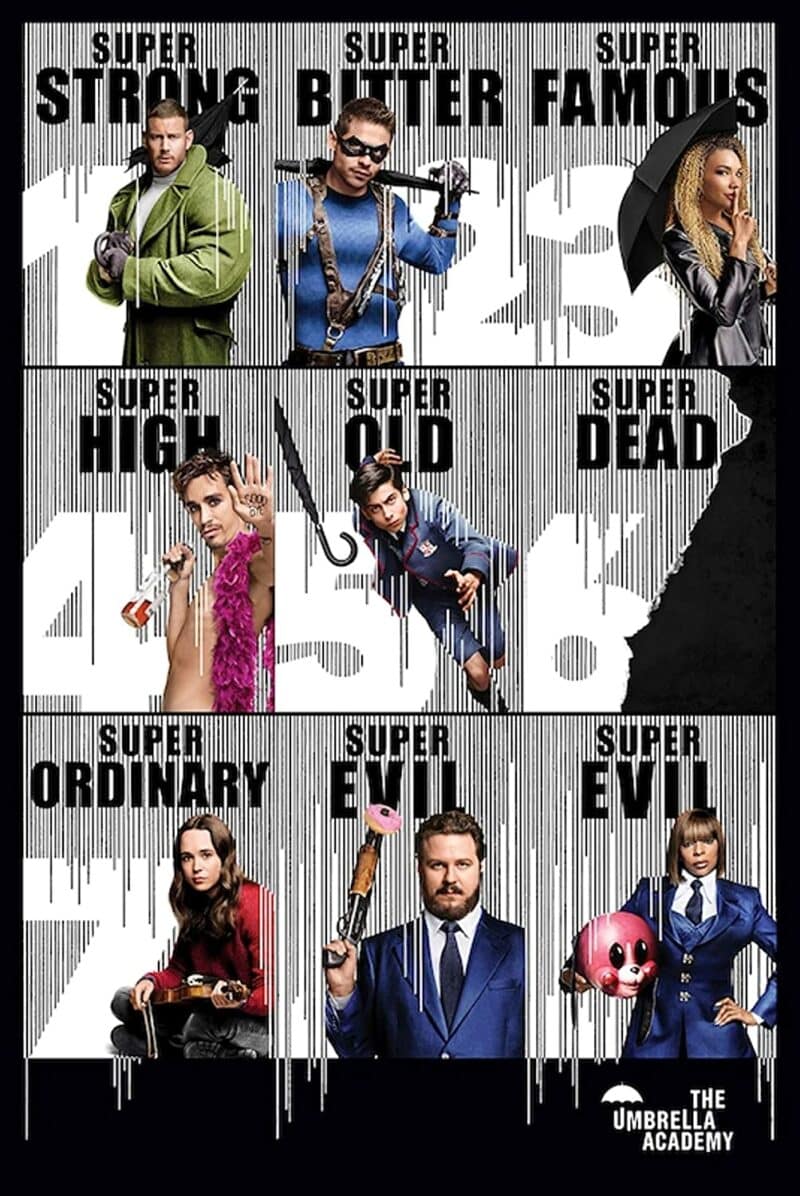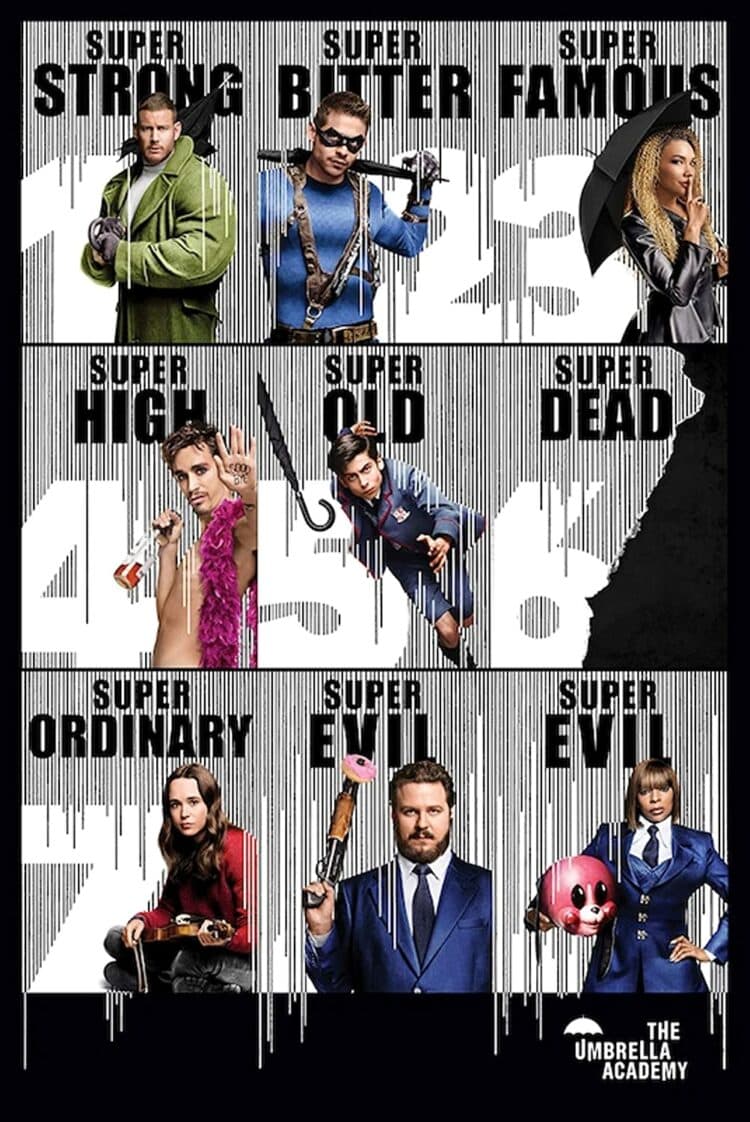 For those unfamiliar, The Umbrella Academy is about seven children raised by a rich and eccentric dude who grooms them to be superheroes to save the world. While the kids grew up and moved on to separate adult lives, a family situation has caused them to come back together. Hijinks, death, time travel, and the apocalypse ensue.
Note Commonsense Media, which is pretty on the nose, says this series is for ages 15+. I didn't read this first and went by the Netflix rating which matches other shows that have been good for her, but there are some parts that are darker and more violent than I would have wanted her to experience yet. I'd do your homework before sharing with any younger folk.
For Your Entertainment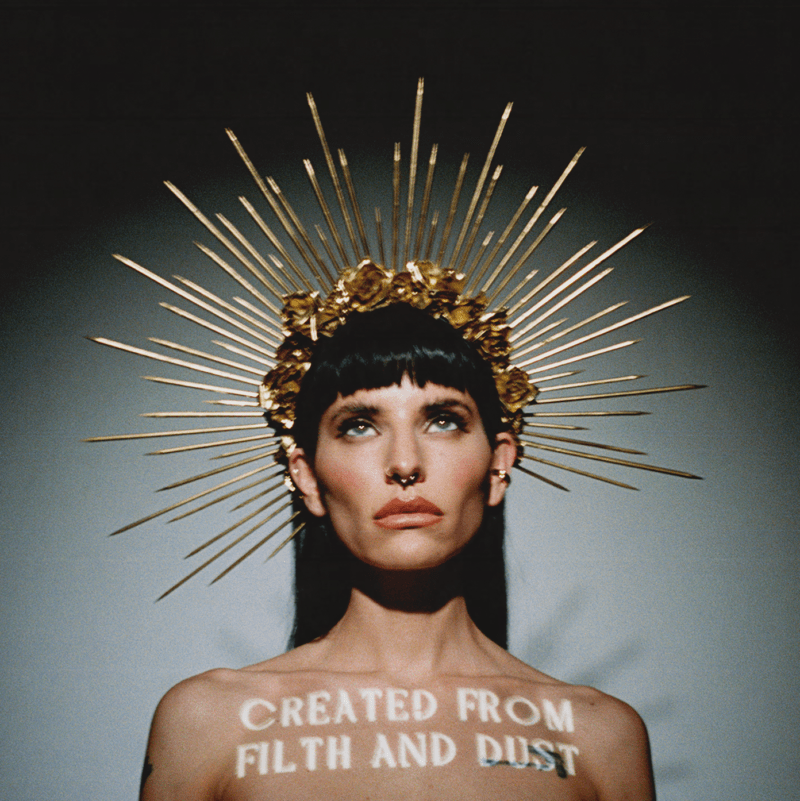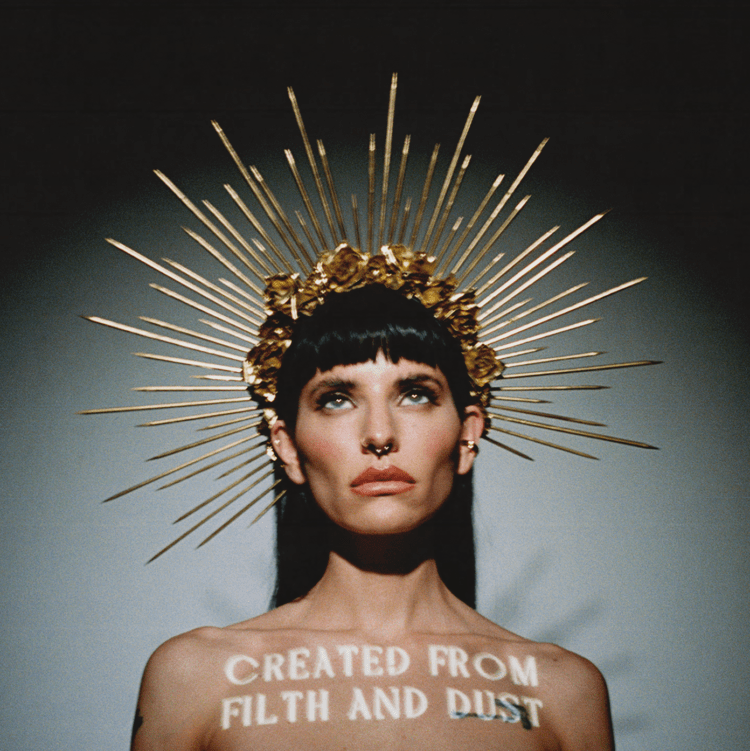 Lilith Czar is the artist formally known as Juliet Simms, who was the frontperson of the band Automatic Loveletter, a 2012 runner-up on the TV show, The Voice, and a solo artist since. In February of this year, she changed her stage name to Lilith Czar.
Lilith Czar's latest album, Created from Filth and Dust, dropped last week, and it tells the story of how she became this new persona. I know it can be hard to accept personas of artists. Is this a schtick? Is it a marketing ploy? But I read a few interviews with Czar and this quote about why stuck with me:
"For a long time as Juliet Simms, I didn't know who I was. I spent many years trying to discover my opinion, my voice, what I wanted to say, who I wanted to be, what I wanted to look like. There's many iterations of Juliet Simms trying new things, trying new looks. I spent so much time not knowing who that was and it coincided with living in my own hell." (read more in her interview with Paper Magazine)
A name is powerful, but it may not always represent who you really are. There are many reasons we change our name, our style, our lives. I think many of us have felt lost at some point, or trying again and again to find ourselves. To find yourself, and to find the right name that fits you… that's powerful.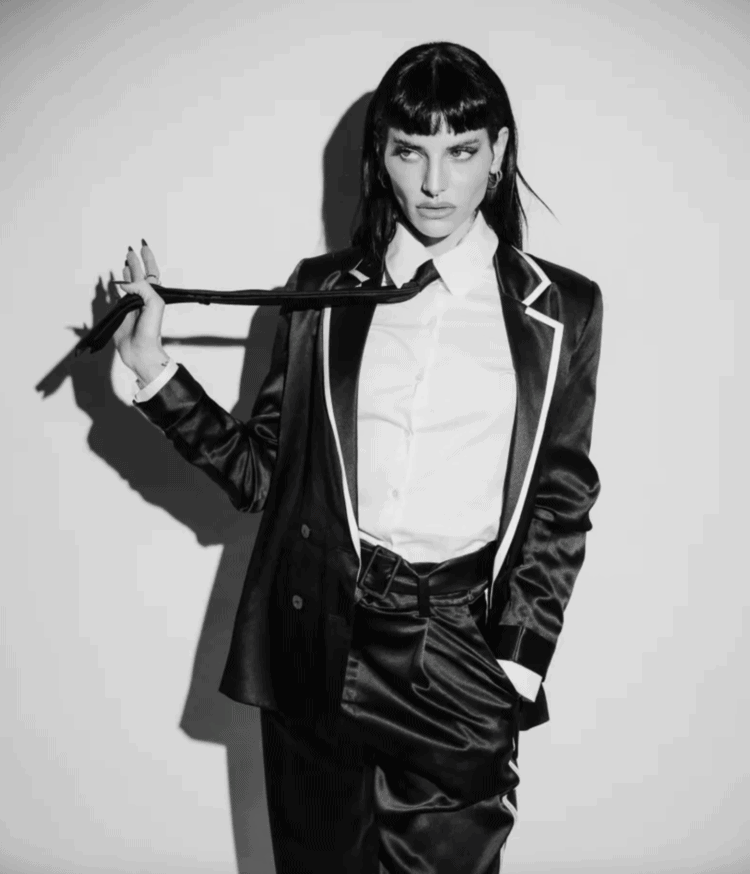 Lilith Czar's latest single, "King" delves into who she is now and her experience in the music industry, which is a male-powered world. Lilith Czar says about this song, "This song is for anyone who has suffered, made to feel out of place, uncomfortable, different or oppressed. Be who you want to be, say what you want to say – that's it." I know this will be added to my workout playlist.
"Not here to accept an apology. Call me the weaker sex so you can sleep. I'll show you how revenge can taste so sweet. I walk on water just to shake your belief. Don't blame me for cutting you off at the knees. Trash talking in your head to give you some peace. Put me on a pedestal call me obscene. You built the castle, but I rule over me."