This article may contain affiliate links; if you click on a shopping link and make a purchase I may receive a commission. As an Amazon Associate, I earn from qualifying purchases.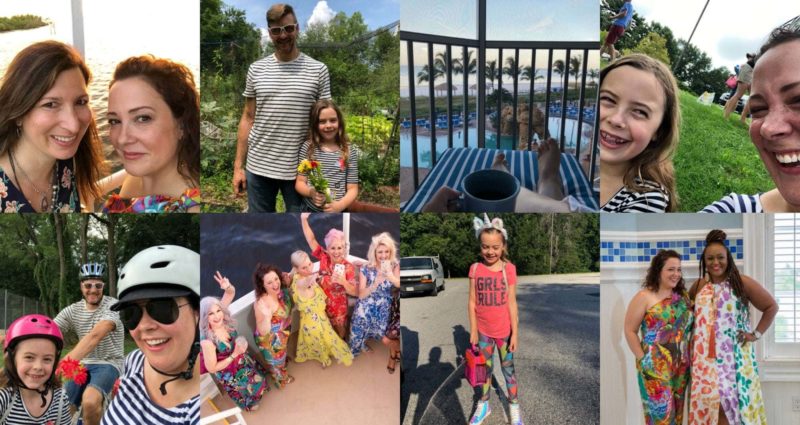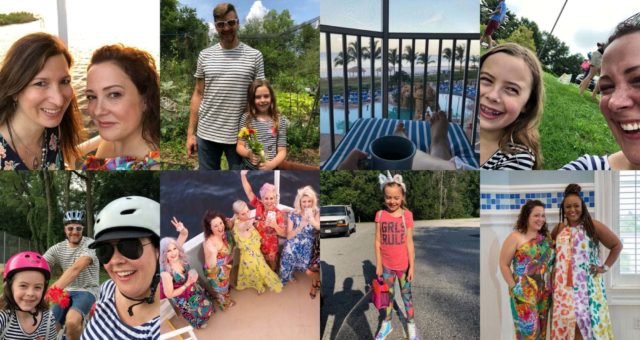 This week was a whirlwind. Tuesday I left around 11am for the airport to head to Fort Meyers, Florida through Thursday with Chico's. They were celebrating their 35th anniversary and invited a few of their favorite bloggers to join them. I was honored to be invited and had a blast. Trips like this really invigorate me and inspire me to create better content, work harder at building community, and get my creative juices flowing. I have a brainstorming lunch this Wednesday, have some ideas in the pipeline with other bloggers, a notebook full of ideas, and keys to a coworking space near my home so I can get away and turn these ideas into action. So stay tuned!
I am so sad about the passing of Aretha Franklin. I'm glad to know after being ill for a while she is finally at peace. In honor of the Queen of Soul, some of Aretha Franklin's most iconic style moments (and did she have many!).
I spent a good portion of this week with the clothing brand Chico's to celebrate their 35th anniversary. We got to visit the very first Chico's store on Sanibel Island and tour their headquarters. It was cool to learn more about how this company started (did you know the store is named after a parrot?). Here's an interview with Helene Gralnick, co-founder of Chico's that delves into this unique company and its start.
Fashion "experts" like to claim that designers don't make plus sizes because plus size women aren't willing to spend on fashion. Companies like Universal Standard and 11 Honoré are proving otherwise but I think ELOQUII's collab with designer Jason Wu will be the perfect proof that plus size women deserve and will buy fabulous fashion. I cannot WAIT for this collection to drop!
A fall trend I am loving is the shirtdress. Isn't it great when classics become trendy? You can stock up and know you can still wear it next year when a new trend has taken its place. I'm loving this soft shirtdress from Boden. This one from J. Crew with a tiger pattern is also pretty fantastic. And this leopard one is sooo cool. And yes, I asked Universal Standard if I could get this one so expect a review soon. Here's my picks for fab shirtdresses current available at an online retailer near you:

Taraji P. Henson is launching a new foundation to help end mental stigma in the black community. Named after her father, a former veteran who suffered from mental health issues, the Boris Lawrence Henson Foundation will launch Septemner 22nd.
I was honored to have cabi share with their audience my thoughts on their fall 2018 theme, "Better Together." Read what I shared with them in this blog post.
When I travel I love taking samples I received from brands, gifts with purchase, that sort of thing. This week I took along a sample of the bumble and bumble Bb While You Sleep Hair Mask. My hair was looking exhausted after a day on a plane and then out on the beach so I put it in overnight. Woah Nelly what a difference! I woke up to pure silk.
Great piece from The Atlantic on how swim caps contribute to racial disparities at swimming pools.
And for your musical and sartorial enjoyment, the latest from Janet Jackson, "Made For Now" with Daddy Yankee. Ms. Jackson is looking phenomenal and the fashion and overall styling of this video is amazing!