This article may contain affiliate links; if you click on a shopping link and make a purchase I may receive a commission. As an Amazon Associate, I earn from qualifying purchases.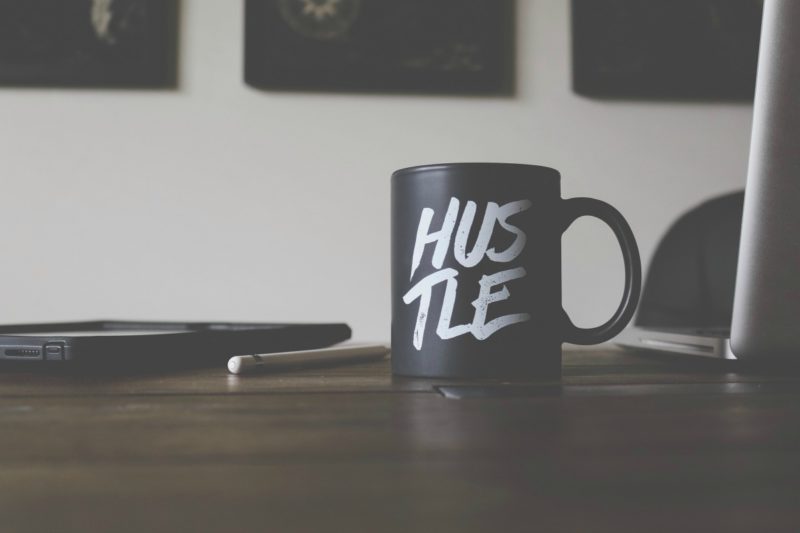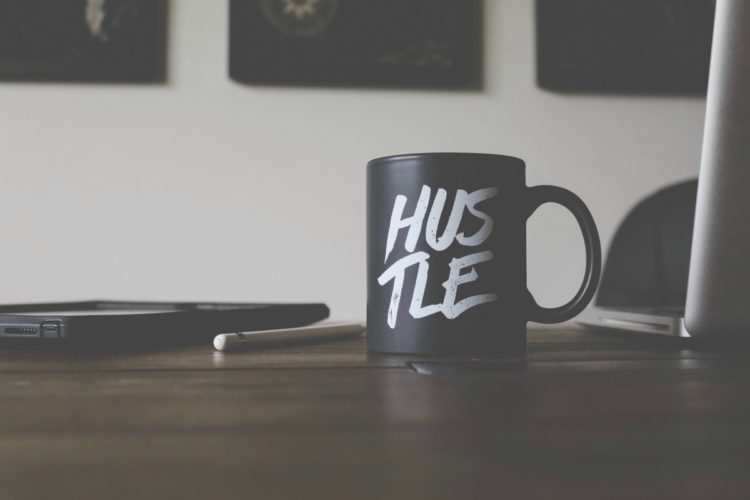 I don't regret quitting my job to focus on the blog. Quitting my job and focusing on what I have built and loved for over a decade has been hard and thrilling and scary and rewarding. I have learned so much, and have gained so much confidence. It also helped me make myself a priority. I didn't realize how much I had put myself on the back burner for everyone and everything else. My health has improved, I'm stronger, I sleep better, I'm a better parent and partner. But damn I'm lonely.
Don't get me wrong, I have amazing friends, the greatest husband, a fabulous relationship with my daughter, a wonderful extended family. At any minute I could call or text someone and get a response, I work from home with my husband and we see one another most of the day, and I live in a friendly community where I could start a robust conversation as the café, the library, the grocery store parking lot with a neighbor or friend or friendly stranger. What I miss is the workplace community. The longer I work for myself the more I realize how much I loved the collaboration of working on a team.
I don't have anyone to proof my posts before they go live – sure I have Grammarly and VAs that could check for grammar and sentence structure but no one to say, hey ever think of touching on this or that in this piece? Maybe reword this one sentence, it's a bit too aggressive or passive or remove it all together because it dilutes your point. I have no one who scrolls through the hundreds of photos taken and helps me narrow it down to the five to seven added to the post, who sees me in a different light and has a different perspective. I have ideas in my head, the ones when conditioning my hair or waiting in line that I scribble on receipts or send to myself in an email. Ones I am not sure how to get going, but know once I start that ball rolling it's going to be good. Those critical comments or rejections from brands I dwell on far longer than I should because there's no one telling me to get out of my head, go outside, meditate, or punch something before reacting. No one who says no Alison, that's a fucking great idea but go back and work on it some more, you're not there yet. And no one who I can help, inspire them, get them focused, get them great. I miss helping others.
I get so easily distracted by myself. After each paragraph of this piece I have checked email, looked to see if I have gotten a text, visited Facebook. I ordered Emerson some shorts, moved the wash to the dryer, and flipped through the latest Pendleton catalog. In an office environment, I'd go get a cup of tea or just do a circle around the cubes, maybe chat with a friend, but it would still be the same environment full of people also in the same grind, making it easier to get back into it. I joined a coworking space, a friend with an office a couple of miles away gave me a set of keys to get away from the house but neither helped, I still felt alone. I have many blogger and influencer friends and we occasionally text but we work in a field that is inherently competitive even if we have different niches and audiences and anyway, we're working on our own individual brands. I've made several mastermind groups of fellow bloggers, of women in my area, of people all with small businesses and they have always dissolved after a while. I have one friend who also has her own business in the style world; she's like my work wife as we share a lot about our businesses. But we have our own separate agendas, we try to help but our primary focus is our own success. I just miss being part of a team.
Have you seen the show Songland? Karl and I have started it now that this season of Project Runway is over. Like Project Runway, it's a competitive reality show that isn't full of drama or trying to turn people's lives into a viral video that tugs at the heartstrings. It focuses on talent, on craft, and pushing artists just beyond their comfort zone to make something amazing. Each week, a different famous band or singer is on the show along with three highly successful music producers. Four newbie songwriters audition with one song that they have written, one that is their baby, their passion, their pride. They perform it, the producers and the artist only provide positive feedback, constructive ideas for improvement while respecting their song. It's so thrilling to see the collaboration, these often young adults being in a room with their heroes, Grammy winners adding their voice, their beats, their ideas to make their song better. You can feel that collaborative energy through the screen. The artist of the week picks three of the four songs, and each of three songwriters left partners with one of the producers to make their song the absolute best and the right vibe for the artist. I love seeing the work that goes into making a good song stellar and seeing how the artist puts their spin on it to make it a hit. It reminds me of working retail at 2am to get the store ready for the corporate visit, the 6am dashing around a conference room with my colleagues getting ready for a major symposium, the ride in the taxi to the client site where we're rehearsing our pitch, even being in Odyssey of the Mind in elementary school, improv classes in high school, preparing for Rush when I was in a sorority. As my old coworker Lonnie always said, "Teamwork makes the dream work." And I miss being on a team.
Sale Alert
Independence Day is this coming week and you know what that means – sales sales sales!
Weekend Reads
Ravelry is "banning support of Donald Trump and his administration" in any form, including "forum posts, projects, patterns, profiles" and more. The site stated, "We cannot provide a space that is inclusive of all and also allow support for open white supremacy. Support of the Trump administration is undeniably support for white supremacy." (NPR)
"I will never play any game without my lipstick," she said. "It's what makes me feel the most comfortable." An interesting piece on female athletes and the different yet all valid reasons some choose to wear makeup, nails, and creative hair in games. Now we need an article about how male athletes have been making statements with their grooming and fashion for years and no one questions their masculinity or that it affects their performance. (New York Times)
As someone who changed lanes in life over the age of 40, I am loving this: over 30 under 30.
I ordered three different kinds of insoles for my boots and sneakers, and this pair was by far the best. I slipped them in my Adidas Superstar sneakers (first yanked out the thin insole that came with the shoe) and it made these shoes that left me in pain for two days after 10 hours on my feet at DC Pride comfy enough to wear two days in a row to a music festival where I walked nine miles each day. Not bad for less than $16 and with free Prime shipping and returns!
Tracey Reese has been designing gorgeous clothes since 1998 and during her career hasn't been afraid to step outside the box and with it found success. In 2018 she stopped all of it to start over. Reese's brand-new label, Hope for Flowers, is based in Detroit and is focused specifically on sustainable materials, ethical production, and handwork. (Vogue) You can see and shop the collection at Anthropologie.
With a 6-3 decision from the Supreme Court, Erik Brunetti is now free to trademark Fuct, the name of his nearly 30-year old clothing brand. That doesn't mean it won't change in the future… (GQ)
"I don't want to name names but there are some who can't move their faces any more. Like Cher." A truly delightful interview by Sophie Heaywood with the fabulous Carine Roitfeld. I seriously love both of these women after reading this. (The Guardian)
I am so excited to see another retailer seeing the benefit of offering wide width shoes. Target has a great selection of shoes for weekend, dress, work, and more; see the whole selection here! (Target)
"What happens when you can't use a bathroom because an AI lock thinks that you shouldn't be there? What happens to medical research or clinical drug trials when a dataset misgenders or omits thousands of people? And what happens when a cop looks at your license and your machine predicted gender doesn't match what they see? A world governed by these tools is one that erases entire populations. It's a world where individuals have to conform to be seen." An interesting piece about Amazon's facial recognition software. (Jezebel)
Tee shirts for a good cause and with great art on them? Sold. Once the Chuck D one in gray size Large is back in stock I'm getting it.
So many of you were interested in wide-leg pants after this blog post, I went around to find a few more that I thought were pretty fab, and at a variety of pricepoints:


For Your Entertainment
This past weekend I attended the Firefly Music Festival in Dover, Delaware with my friend Nicole. There were some artists I wanted to see, some she wanted to see, together we made a schedule that was a mix of artists we knew, didn't know, and wanted to know better. I knew of Jessie Reyez, but wasn't super familiar with her music. She totally blew me away. She had an opportunity for a record deal but was told to get it she had to have sexual relations with the producer. She found a different way to achieve fame – as a songwriter (she wrote this song for Dua Lipa). She is now a star in her own right, on her own terms, and is using her platform to speak her mind and empower others. She has a great new song out with 6LACK called "Imported" and earlier this year came out with a song with Eminem, but for those who are less familiar with her I wanted to choose a song that really showcases her amazing songwriting. If you want to see any videos of her live, visit my Instagram where I have a "Highlight" (circle on my bio page) that is called "Firefly Fest" that saved my stories including her show.