This article may contain affiliate links; if you click on a shopping link and make a purchase I may receive a commission. As an Amazon Associate, I earn from qualifying purchases.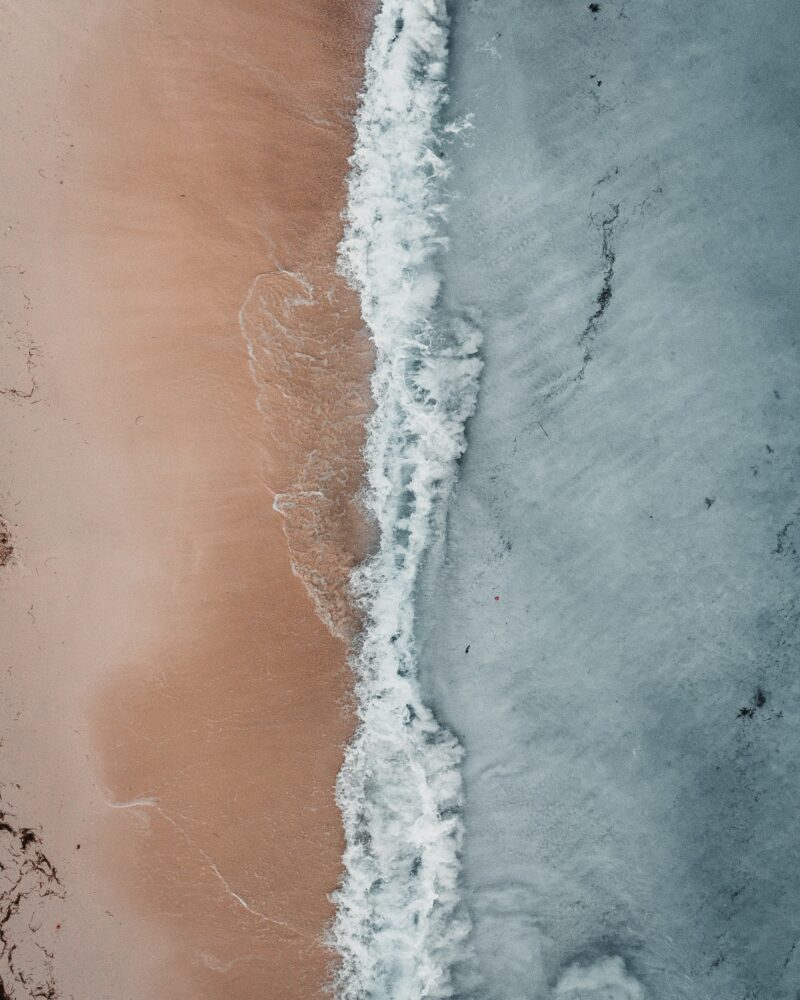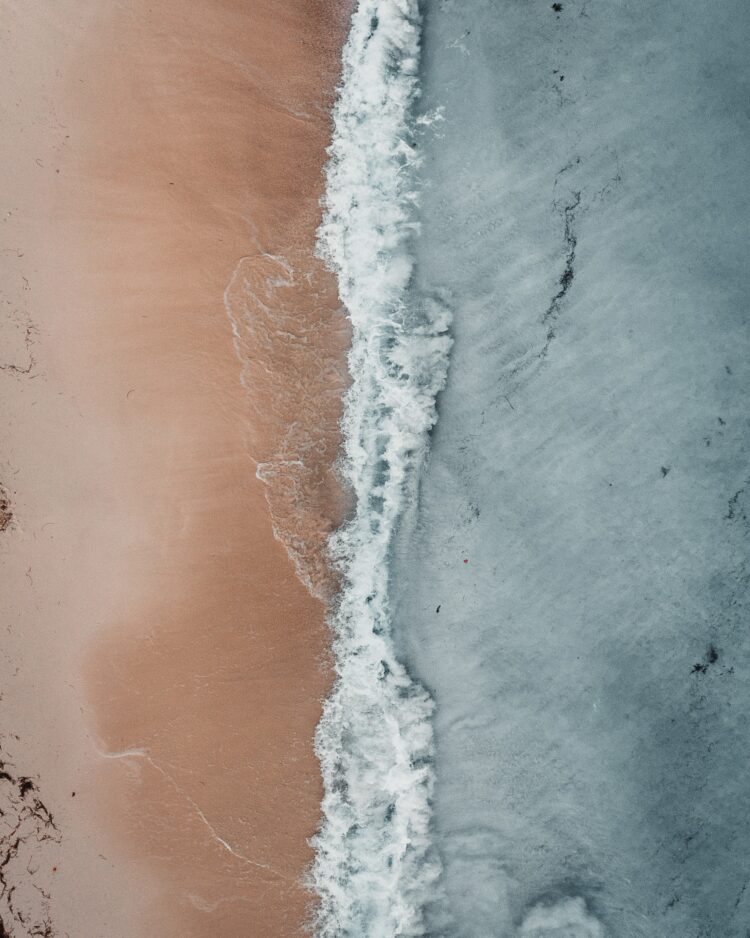 This has been a tough week. I think many of you can relate. The reality that comes with a one-year anniversary of the 'demic hit me like a ton of bricks (or like a week of terrible sleep). It made me realize how incredibly exhausting this year has been.
Last March, I was fearful about the future of this blog. Would people shop? Is writing about fashion during a 'demic tone deaf? I hustled all year to keep Wardrobe Oxygen going, to offer content I wanted to see on the Internet, hoping you would too.
It worked, 2020 was my most profitable year yet and so far 2021 has been good. So I am allowing myself to rest.
I am not stopping the blog, but I am going to give myself the gift of time, space, and rest. For example, this week I published a time-consuming blog post and balanced it with taking two days off content. I have said no to over 50% of the sponsored brand opportunities I've received and will continue to do so. I'm taking breaks from Instagram, posting less, and not stressing out about the algorithm.
When I shared my 2020 blogging recap, I said if in 2021 I make just $1 more than 2020 I'd see it as successful. But this is the kind of job where you see what your peers are doing, you have experts telling you that if you do X you will earn Y, and everyone is hustling hustling hustling. And all that noise kept me pushing farther than I really needed to.
I am not in this job to be rich, I am in this job to have freedom, yet I put myself into a work prison this past year. My new goal is to find ways to scale back and allow myself to be a human again, a mother, a wife, a friend while not sacrificing the quality of content.
And I see the quickest way to that goal is writing about what I care about, not what I am paid to write. To share what feels right, not what some so-called expert says is right. My hope is none of you will see any difference, but I and those I love will. This year has been hella hard and while we can see light at the end of the tunnel, that tunnel is still mightly long. The key to surviving is taking rests, and finding ways to stay motivated and find fun.
We'll see how I do with this challenge; writing it down makes it harder to ignore.
Weekend Reads
Why Americans can't quit Girl Scout cookies. (The Lily; and if you need Girl Scout cookies a certain Cadette who lives in my house is selling them through the 14th)
Were you obsessed with the TV show LOST? I was just thinking about it the other day and this article popped up in my Twitter feed: An oral history of Lost's daring, divisive finale, our last truly communal broadcast TV experience. (Vulture)
The incredible, indelible legacy of Sylvia Hunt. (Food & Wine)
Essential oils may be wreaking havoc on your skin. (New York Times)
Yet again, Gabrielle Blair has me furiously nod my head. I read the Twitter thread, and loved the recap on her blog. We need more information about perimenopause. (Design Mom)
I was a teen troll against incels on 4Chan. (GEN for Medium)
If six different Wardrobe Oxygen readers recommend this striped shirt, is that a sign?
The bizarre tale of the world's last lost tourist, who thought Maine was San Francisco. (SFGate)
If the hymen is unrelated to virginity, why do women bleed the first time they have sex? (The Vajenda)
How one Manhattan boarding house became the epicenter of 20th-century celebrity and glamour. (Town & Country)
Abandoning masks now is a terrible idea. The 1918 pandemic shows why. (The Washington Post)
Alumni of the oldest high school for African Americans west of the Mississippi River, which includes Tina Turner, are again fighting for the school's survival, extolling its symbolism and importance, and fueled by a deep pride in its history. (NPR)
How a Calypso anthem became the surreal centerpiece of Beetlejuice. (Pitchfork)
Friendship insecurity has gotten worse for many women, especially during the colder months. (The Lily)
I've had a few requests for skorts. I think they're brilliant for spring and summer. Sure, they're lovely for tennis and golf but also for grocery shopping, hiking, hanging out in the backyard, and all sorts of activities! Some size-inclusive styles that get great reviews:
If you've been following the drama about actor Armie Hammer, this is for you: The fall of Armie Hammer: a family saga of sex, money, drugs, and betrayal. (Vanity Fair)
And finally, thank you to reader Amy for sending this beautiful piece with a beautiful reminder for all of us. (Heard in London)
Hear/See/Read
A tale of two documentaries about female musical artists: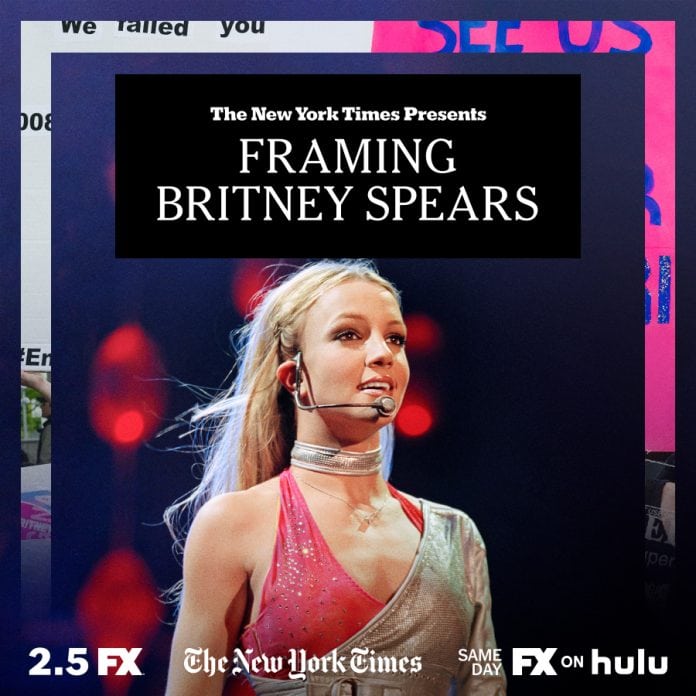 In one week, we watched the New York Times documentary about Britney Spears on Hulu and the Apple TV documentary about Billie Eilish. The combination was extremely powerful, and as a parent, I couldn't help but focus on how the difference in the parents really affected the outcomes of their children.
You have likely already heard a lot about the Britney Spears documentary. There have been many think pieces about this film, so I won't share my own. But I will share that watching this documentary will change how you look at celebrity gossip. And it will also have you thinking about her lack of adult/guardian/parental support throughout her career.
Immediately after we finished Framing Britney Spears, we watched The World's a Little Blurry, the doc about Billie Eilish. Talk about a drastic difference in how a teenager experiences fame, as well as how a family is involved in that teen's life and career.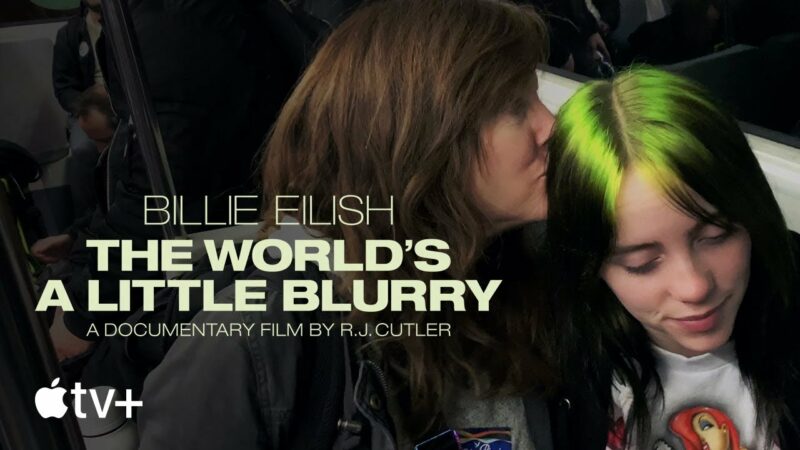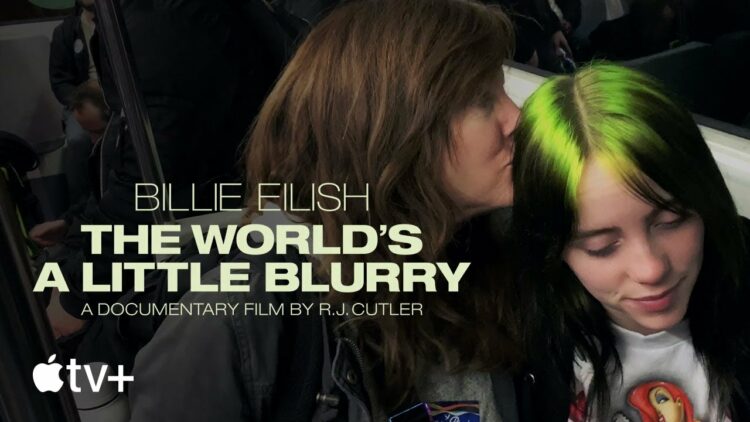 Eilish wasn't even 18 when she went on tour and achieved fame, but she toured with family members, who were seen in every situation, were working hard to advocate for her, and keep her healthy and safe.
Over the years my kid has said she wants to be a singer, an actress, a politician, a public figure of some sort. I can't help but think of the Lindsay Lohans and Britney Spears of the world. But watching this Billie Eilish doc made me realize that doesn't have to be the only route for child stars.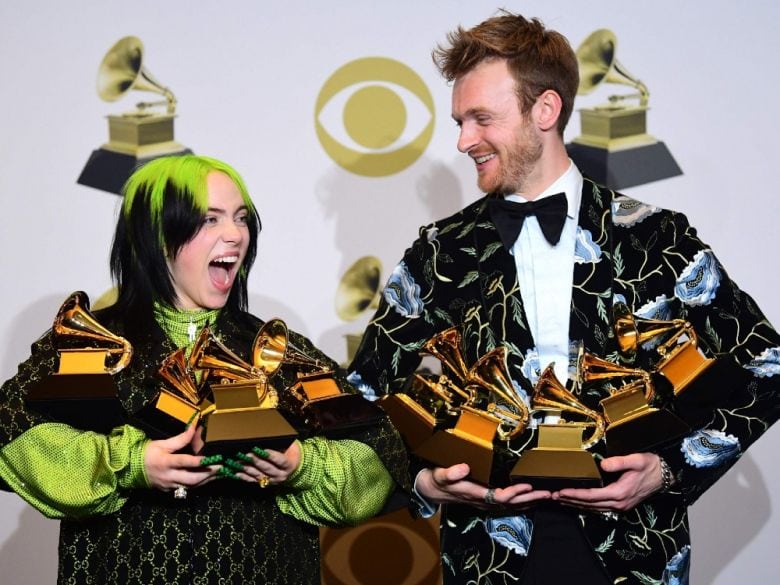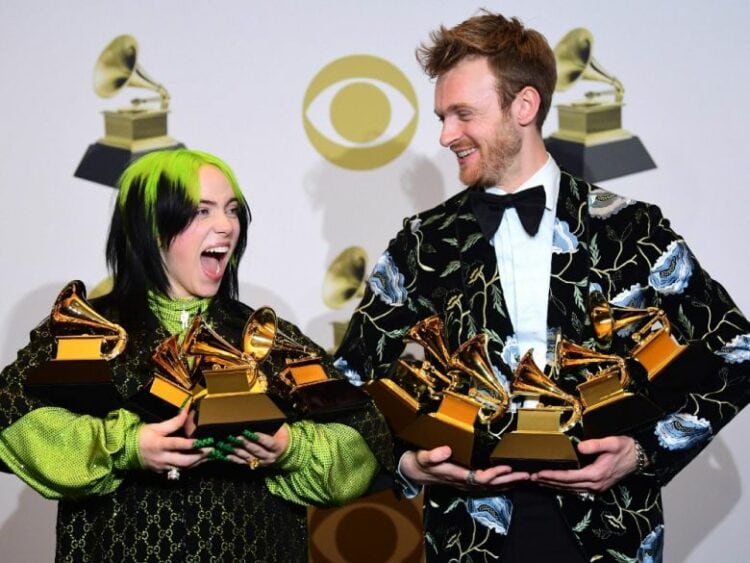 The World's A Little Blurry also gave me even more respect for Billie Eilish and her brother, Finneas. These are some mad talented young adults, and it's so clear to see how their style of music, videos, and fashion were ahead of their time. Now the world is replicating what these two did in Finneas' bedroom five years ago. It's worth a watch, even if you don't especially like her music, to know the kids are going to be okay if we as adults provide an accepting, supportive, and secure environment for them to thrive.
All The Other Things I Watched
I only shared Punky Brewster last week, so I have some catching up to do!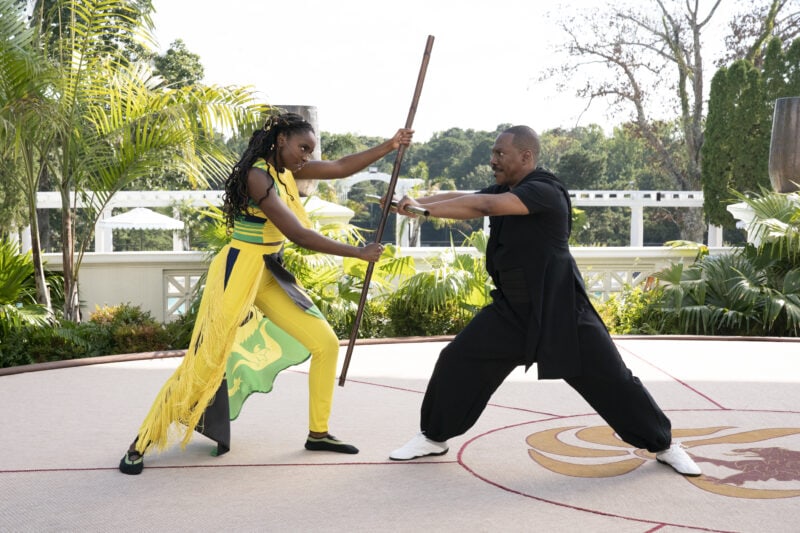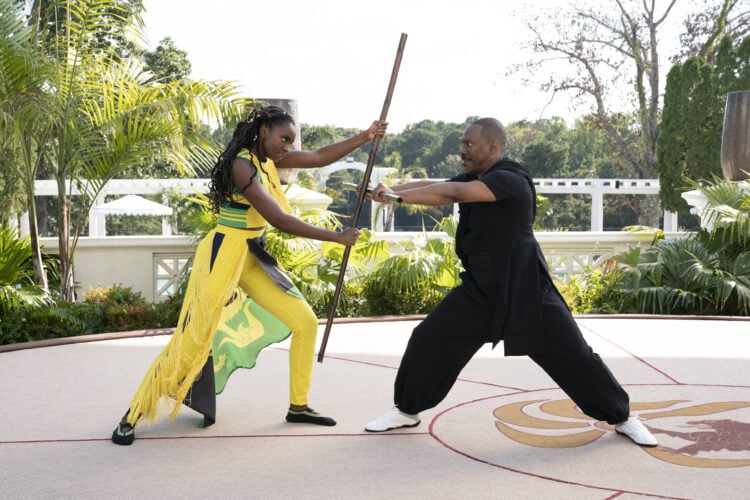 As a family, we watched Coming to America so we'd be caught up for the sequel, Coming 2 America. Both are available on Amazon Prime. I read so many meh reviews about the sequel but my entire family and I found it so fun. It was beautiful and funny, and sometimes cheesy, and I loved the flashbacks, the return of so many characters and actors, and the phenomenal cameos.
Also, Jermaine Fowler, who plays Lavelle, grew up here in Prince George's County, Maryland in Hyattsville, and it's great to see a local person succeed!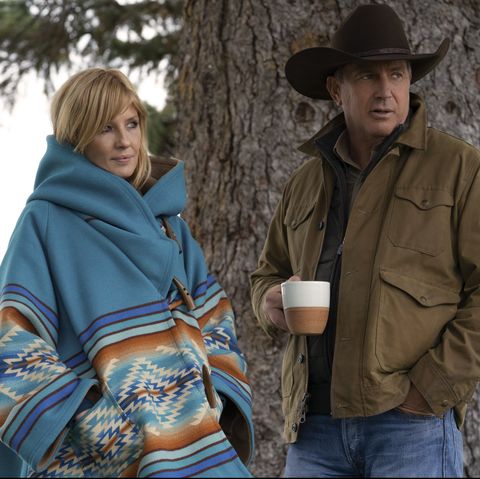 Still watching Yellowstone, which is so addictive and so good. We're savoring it with only one or two episodes a week. And you know I looked up who made this coat that the character Beth is wearing: it's a collab between Pendleton and Lindsey Thornburg and costs a cool $1,395.00. I saw plenty of "dupes" out there when searching for this coat, but those are counterfeit fast fashion pieces. I bet sewists out there could make something similar without ripping off the original designers!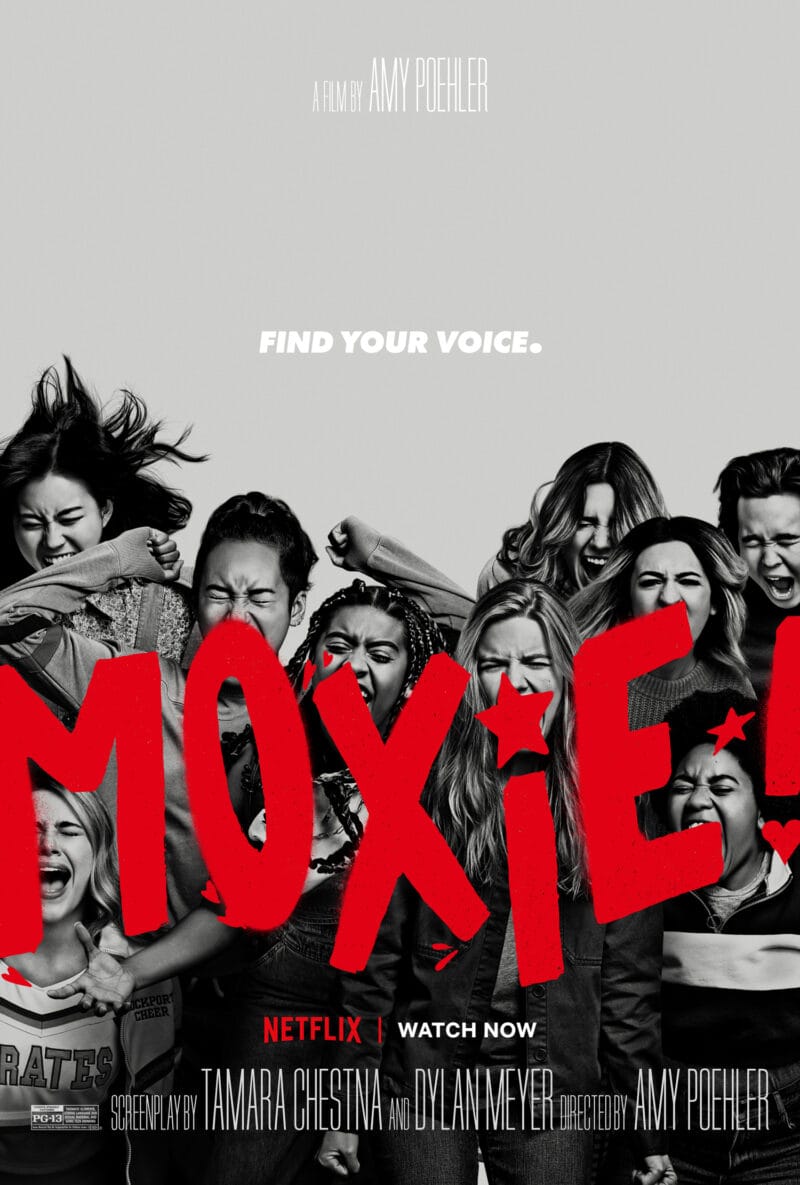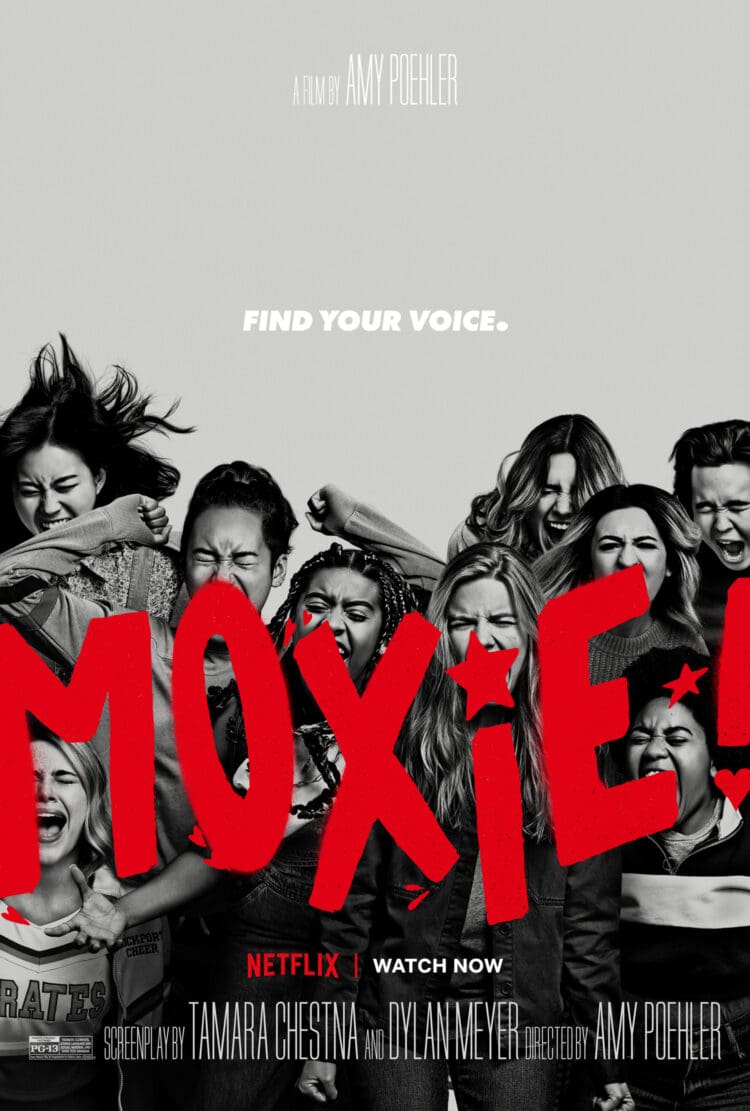 And if there is one thing to watch that I recommend over all the rest of this… it's Moxie, a new movie on Netflix directed by and starring Amy Pohler. Okay, she's more a supporting role, but she's the name that will get people intrigued. And this movie is fantastic (and totally cool to watch with your teens and older tweens).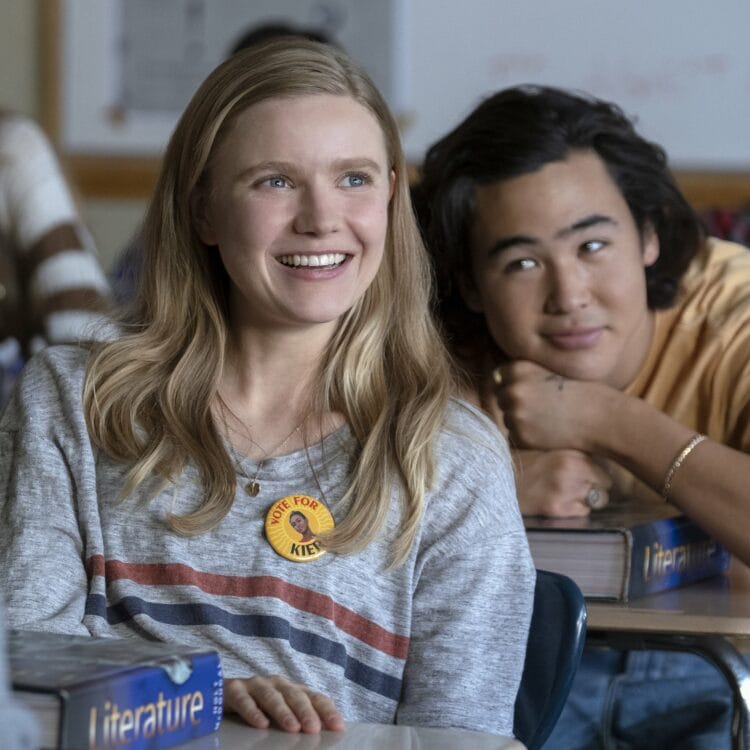 Moxie stars Hadley Robinson as Vivian, a shy 16-year-old who finds inspiration from her mother's Riot Grrl past, anonymously publishes a zine that sparks a school-wide coming-of-rage revolution. The cast is amazing, the topics covered are important, and there were little nuggets of empowerment at every turn. The relationship between Vivian and her boyfriend, between Vivian and her mom, of girls supporting all who identify as girls, intersectionality, #MeToo, and much more.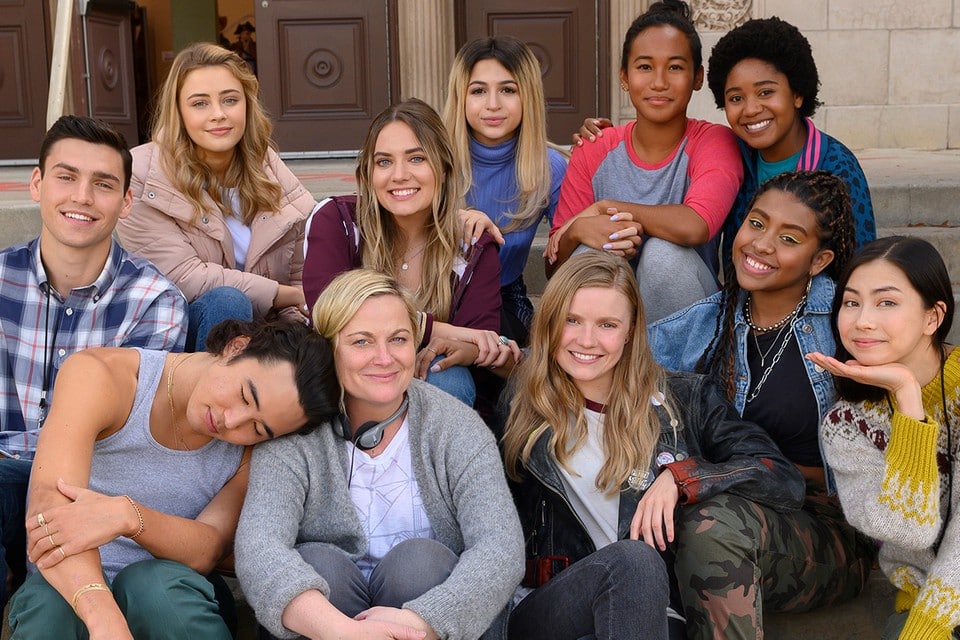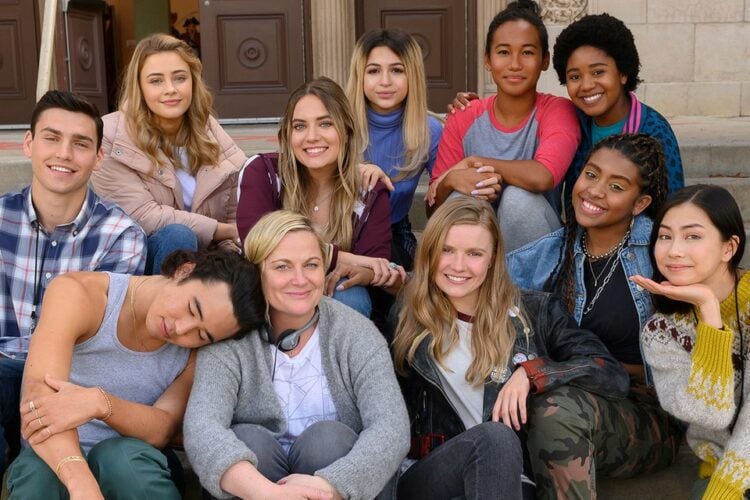 My 6th grader was beyond obsessed with the film, totally shipped Vivian and Seth, wanted to be friends with all the girls, and it got her back into writing furiously in her diary every evening (actually the Billie Eilish doc started it, but this kept her going). It made me want to dig into the attic and see what old zines and photos I may have forgotten.
For Your Entertainment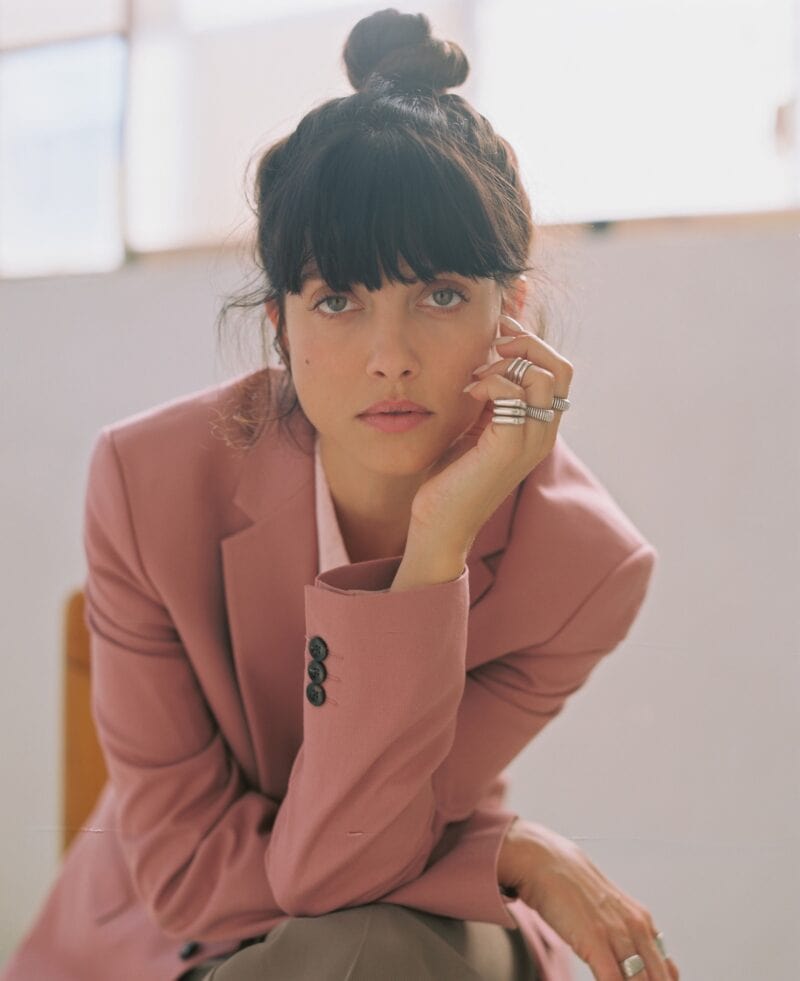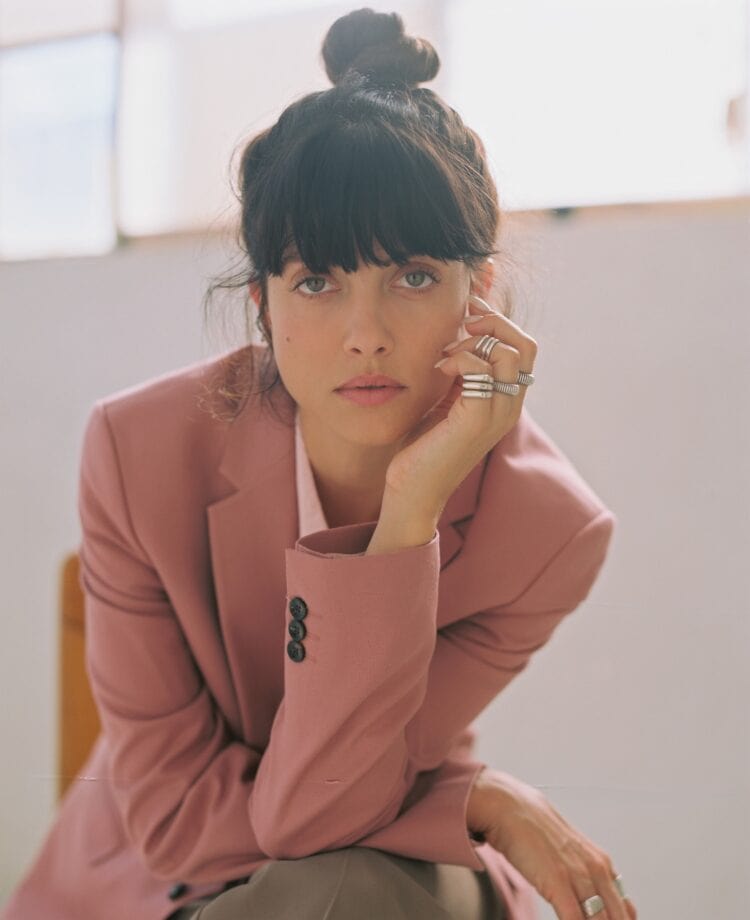 Noga Erez is an Israeli singer-songwriter and producer who isn't afraid to share her thoughts on politics, society, and life in general through her music. Encouraged by her parents at a young age to channel her anxiety and energy into creativity, she began with dance classes but soon took up the piano. When she joined the Israeli military (Israel has mandatory conscription) she did so as a musician.
Erez's first album, Off the Radar came out in 2017 to rave reviews. Her song, "Dance While You Shoot" was used in an Apple commercial.
Erez's latest album, KIDS, is an homage to her parents that raised her, and to parents everywhere who "shape the future" we live in. It is being released at the end of this month, but a few singles with videos have already been released, including this one that had me positively riveted. I recommend watching with captioning on to capture all the lyrics.