This article may contain affiliate links; if you click on a shopping link and make a purchase I may receive a commission. As an Amazon Associate, I earn from qualifying purchases.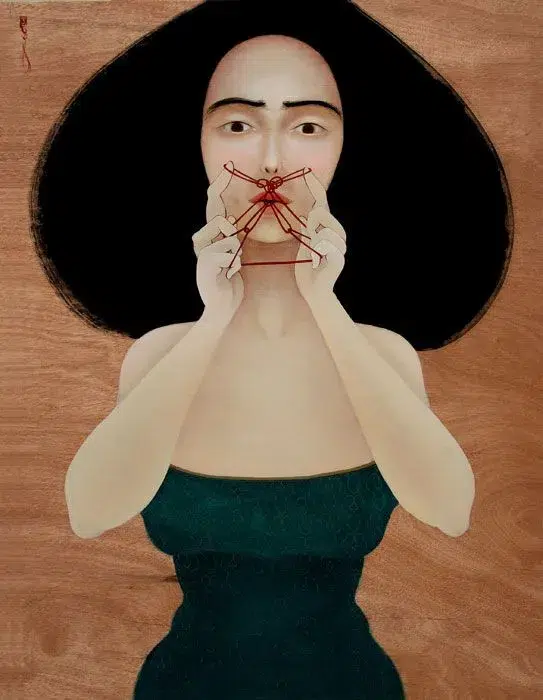 Weekend Reads #238
A high school basketball team had no band. A rival school stepped in. (Washington Post – gift article)
Facing a life-threatening pregnancy under Tennessee's abortion ban. (ProPublica)
An aspiration of the American middle class used to be owning a home. Now, even renting an apartment feels impossible. (The Guardian)
The cluttered, lively ethos of Apartment Life offers an antidote to the chilly perfectionism of Instagram — and creative ideas that still feel relevant. (New York Times – gift article)
The women of South Korea's 4B movement aren't fighting the patriarchy — they're leaving it behind entirely. (The Cut)
Influencer parents and the kids who had their childhood made into content. (Teen Vogue)
How one teen is urging legislators in Washington state to help protect kids from being exploited on vlogs. (NBC News)
Ben Affleck on the disruptive production company he launched with Matt Damon, why he's done with D.C., getting Michael Jordan's blessing for his new film and the advice wife Jennifer Lopez gave him for this interview. (The Hollywood Reporter)
House GOP failed to tell Capitol Police about giving Jan. 6 footage to Carlson, top lawyer says. (Washington Post – gift article)
Speaker Kevin McCarthy made concessions to the far right to get his job, including changing the rules to allow any member of Congress to force a vote to remove him. (NBC News)
"In cases of an unexpected vacancy during a Congress a new Speaker is elected by a majority of the House from candidates previously chosen by the two parties." (U.S. House of Representatives)
Teens have less face time with their friends – and are lonelier than ever. (The Conversation)
Cowless dairy is here, with the potential to shake up the future of animal dairy and plant-based milks. (Washington Post – gift article)
The Whale is not a masterpiece – it's a joyless, harmful fantasy of fat squalor. (The Guardian)
Seventeen leading broadcasters on Barbara Walters' legacy and making their way in the world she made. (The Cut)
When to stop asking for forgiveness. (The TueNight Social)
What if climate change meant not doom — but abundance? (Washington Post – gift article)
And the most discussed article this week in my circles is this one on Millenials becoming middle-aged. (New York Times – gift article) I am awaiting response pieces and hope they are published in different news sources.
Hear/See/Read
Since this summer when I took two weeks off the internet, I regularly delete TikTok, then add it back on, then delete it again (it is currently removed from my phone, we'll see how long that lasts). The last time I had it, a video shared a quote that really hit me, but in typical fashion on social media, the author wasn't credited. So I Googled lines from the quote to find the author, who is Courtney E. Martin. And for those curious about the quote:
"We are the girls with anxiety disorders, filled appointment books, five-year plans. We take ourselves very, very seriously. We are the peacemakers, the do-gooders, the givers, the savers. We are on time, overly prepared, well read, and witty, intellectually curious, always moving… We pride ourselves on getting as little sleep as possible and thrive on self-deprivation. We drink coffee, a lot of it. We are on birth control, Prozac, and multivitamins… We are relentless, judgmental with ourselves, and forgiving to others. We never want to be as passive-aggressive as our mothers, never want to marry men as uninspired as our fathers… We are the daughters of the feminists who said, "You can be anything," and we heard, "You have to be everything."

Courtney E. Martin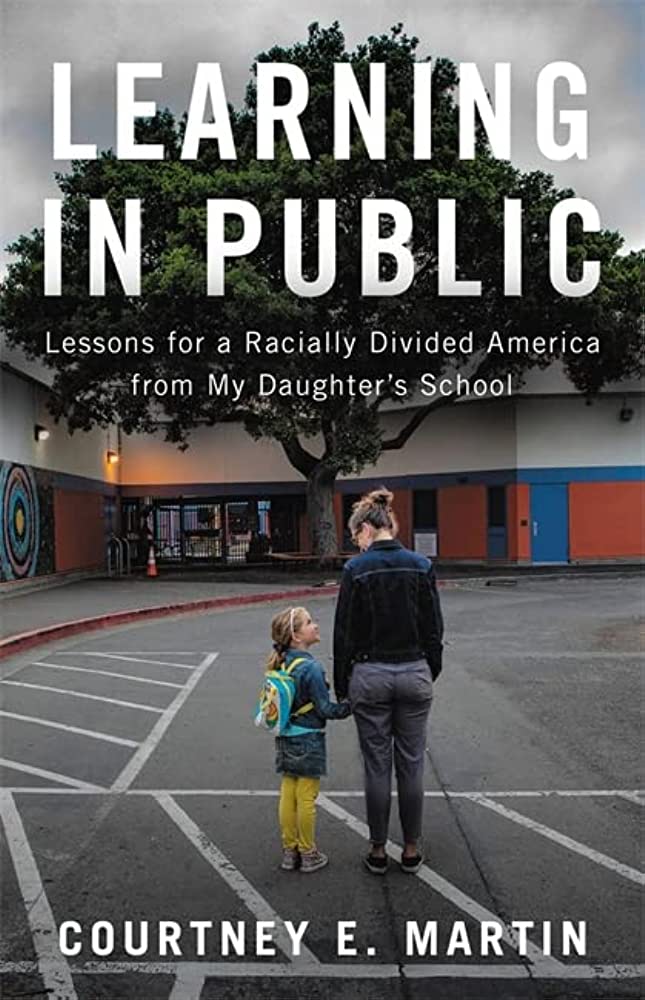 So I went down a Courtney E. Martin rabbit hole and found she wrote the book, Learning in Public: Lessons for a Racially Divided America from My Daughter's School. As someone who attended public school in a county where Whites were the minority (shout out to Prince George's County Public Schools) and when found out pregnant, knew I wanted my child also attend public school in the same county, I was intrigued by this book.
When I share with folks that we have our kid attend the local public schools, that we didn't specifically move to a certain zip code to get into the highest-scoring schools, that we didn't push to have her placed in TAG (Talented and Gifted) or a magnet or specialty school, I am questioned as if I made a dangerous or selfish decision for her. White friends with Black Lives Matter signs in their front yard show shock, pity, and concern when I mention that she is the only White student in the majority of her classes.
"Every person has to come to terms with — even if just for themselves — the gap between what they believe and how they live their lives. And if you happen to be a parent, the gap can feel particularly wide and meaningful, the rationalizations even more garbled and urgent."

Courtney E. Martin
This book has its issues, and if you read reviews of it you will see folks criticize how it bounces from being "journalistic" to a journal entry, how Martin tries so hard to not be a "White Savior" she ends up being one, how the use of real names and schools is exploitative, how the "poem" chapters are obnoxious, how it's yet again a bestselling book centered around a White perspective. I appreciated the variety of reviews on GoodReads far more than the reviews on Amazon.
I do wish this book was written later in the author's daughter's school career. As a parent of an 8th grader, I have experienced the drastic difference between elementary school and middle school. I hear from fellow parents and their kids how incredibly different the experience is not just at a different school but within this school for the TAG students and non-TAG. But I appreciate this discussion taking place, and I do know for many White parents, the only way to get them part of this discussion is if they are brought in by a fellow White parent.
And I as a White parent who is constantly stumbling on her journey toward understanding, education, and growth, appreciate hearing from other White parents who also fail but keep trying. This book isn't perfect, but I'm glad I am reading it, and how it is forcing me to question myself, my relationship with my daughter's school, and finding ways to be and do better.
And if you're wondering why I am capitalizing White, check out last Saturday's Weekend Reads. The book I reference that mentioned the reasoning for capitalizing White is Learning in Public: Lessons for a Racially Divided America from My Daughter's School. So yeah, finding ways to be and do better!
For Your Entertainment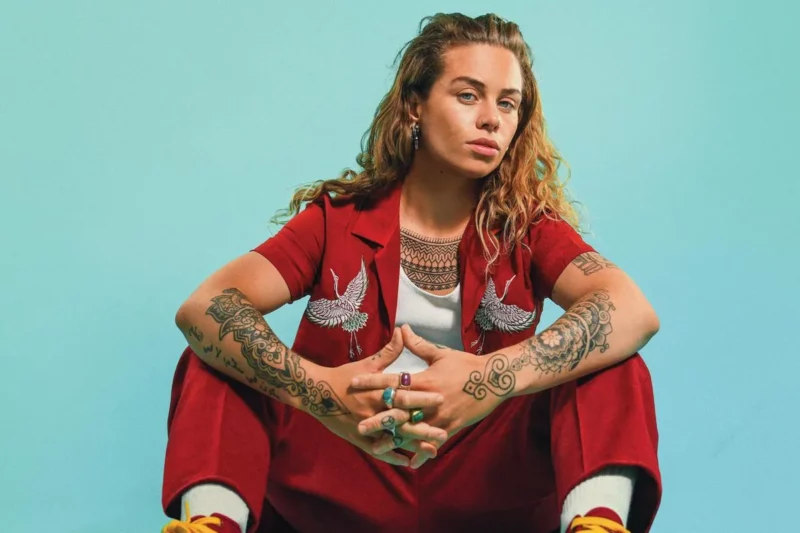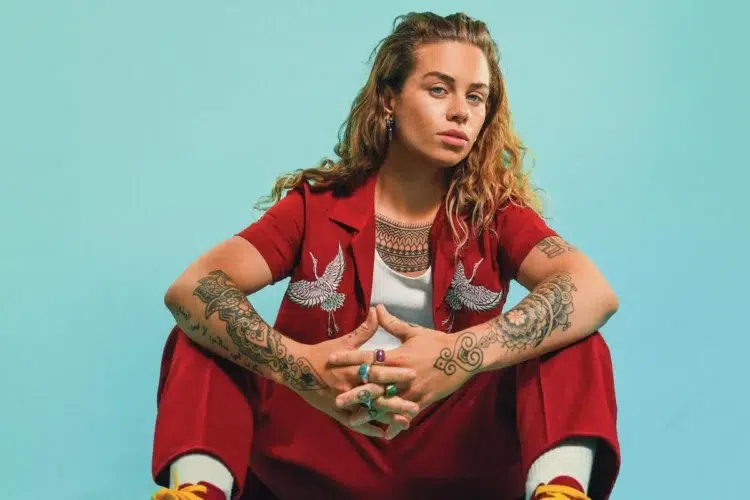 I really felt I featured Tash Sultana before in a Weekend Reads but can't seem to find it. A 27-year-old Australian singer, songwriter, music producer, audio engineer, player of many instruments, and a one-person band, Sultana is a phenom who deserves more attention. Their video for "James Dean" looks as though they stole Silk Sonic's wardrobe and performed on the set of That '70s Show with a song that would fit on a playlist with Yacht Rock icons like Steely Dan and James Ingram.