This article may contain affiliate links; if you click on a shopping link and make a purchase I may receive a commission. As an Amazon Associate, I earn from qualifying purchases.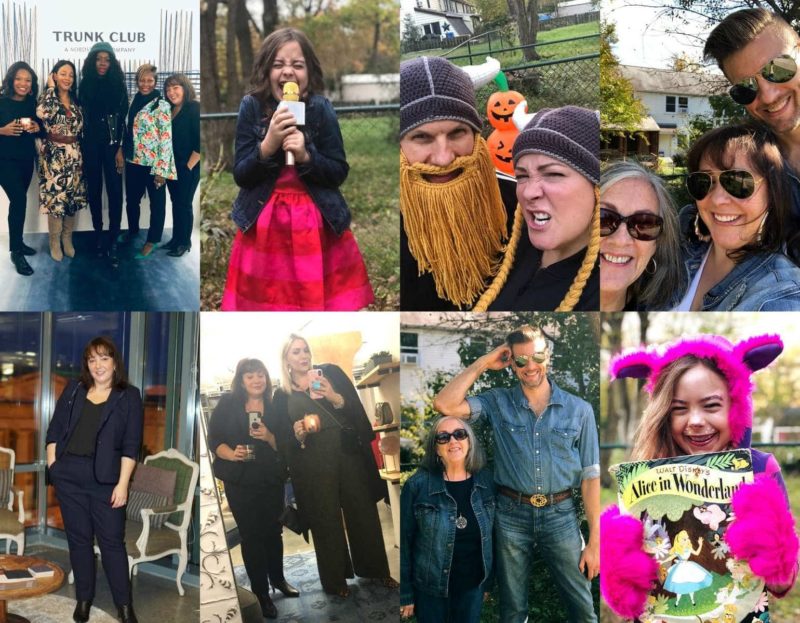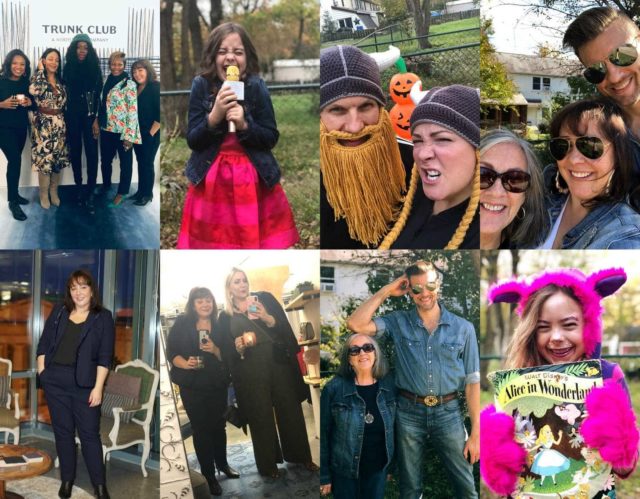 Last week I shared how I was in the New York Times and why I chose to be titled Mrs. in place of Ms. In the words of a very wise woman, that reasoning was "lamesauce." Women have worked so hard to have a title available that doesn't define them by their marital status or age. Each time Mrs. is used it keeps it alive, and me using it gave it a bit more life. If I could go back, I would choose Ms. Thank you to those who disagreed with my decision and responded without aggression but with education. Who didn't just complain to a friend or a message board but to me so I could understand, see my privilege, and improve. Thank you. Sincerely, Ms. Alison Gary
As for this week, it was tough. A loved one is dealing with a health issue and it's really affecting me. I'm having a harder time crafting words and focusing. This week I screwed up a scheduled, contract deliverable.  I was at a doctor's appointment, got an email about it and replied no problem, I've got it covered.  The day was long and emotional, I never again looked at the email and figured I would take care of it in the morning.  Come to find out, I didn't have access to the link where the content was located and the company is on a different time zone, causing me to miss my posting schedule. I also signed a contract and didn't look as closely as I usually do and agreed to do something that I would have usually charged additional.  It's not a major financial loss, but it's clear I'm not on my game.  Last weekend's tragedy at the synagogue in Pittsburgh was so horrible. I have relatives who live in Squirrel Hill; they go to a different synagogue but that's not the point. I can't believe that the worst antisemitic act in American history happened and it's just one more bullet on Twitter Moments of the terrible things happening in our country. I can't believe what America has become, I just keep donating and pushing people to vote feeling so very helpless and so very angry. Our washing machine is on its last legs and it's so loud we have to close the door of the laundry/half bath when it's running or else we can't hear each other speak; it's a great place to go to cry and scream and get some of it out to keep moving forward.  Hiding under a rock, pretending it's not happening, or falling into a pit of despair are not options. I hope this blog can provide you with some distraction, and help you build an armor-like wardrobe that will give you strength to tackle the tough things we all experience. Much love and strength to all of you, and thank you for being part of this community.  And GO VOTE if you haven't already.  Vote like your life depends on it because no matter how privileged a bubble you live in, it DOES.
Sale Updates
Lands' End Friends & Family is here! Save 40% off all full-priced styles with Code FAMILY and PIN 5241. Lands' End is one of my faves for holiday shopping.  My go-to for the person who has everything, the recently engaged, the new parents, or you don't know terribly well? Their canvas totes. The price point is great, add a bit of personalization with their initials, the baby's name, or just their name. These bags last forever, are so practical and look great too. No one will be unhappy opening a gift of one (it's one of my favorite baby shower gifts too!).
Gap is also having their Friends & Family sale with 40% off the ENTIRE STORE. Use Promo Code FFTIME. Last year my family and I wore Gap's Crazy Stripe for our holiday cards and it was a hit.  I just wore my sweater last week and Emerson still rocks her sweater dress.  The Crazy Stripe options this year are fantastic for the whole family if you want a look for photos, to be coordinated for a holiday, or just because you love color and rainbow stripes.
Talbots has a selection of their collection on sale 40% off. No need for a promo code, just go to this link where the items are available. It's a great mix of current wear-now looks of blazers, coats, jeans, blouses, and more for weekend, work, and everything in between.
Weekend Reads
In case you don't follow me on social media, I was published in the Washington Post, and I've heard from a few readers that this piece was syndicated in other newspapers in the US and even in New Zealand! This piece really shows how much I have changed since starting this blog over 13 years ago… heck since less than a year ago!
Thank you 11 Honore for mentioning me as a plus size influencer to follow!
I've criticized Washingtonian in the past, but lately, they've had some amazing content.  It's what makes DC special while being a joy to read.  Some examples: this recap of trick or treating in Kalorama (the part of DC where Jared and Ivana, the Obamas, and other wealthy folks live), and this gallery of images showing children becoming US citizens on Halloween may cause a few happy tears (or at least an, "Awwwww!").
How moving to a harsh climate taught this woman how to listen to her body and take control of it from her eating disorder.
Why are people, in general, having less sex?  Our phones have something to do with it.
"As visual imagery has become a means of mass communication, what you wear becomes an even more important signal of identity and values." A piece discussing why voting has become a fashion statement, with some great quotes from great designers.
I read this earlier this week and can't stop thinking about it and discussing it with others. There's nothing virtuous about finding common ground.  Your thoughts?
Fashion house Fendi attempts to address the Italian national youth unemployment crisis by luring a new generation into becoming traditional artisans.
This Week's Reader Question
"My job requires me to attend six different dressy events through November and December. The dress code is cocktail attire but I will be working and need to be comfortable. I don't have money for six dresses and I can't wear heels. Any suggestions?"
If you're working you neither want nor need to be the center of attention.  Black is a great choice as it's not terribly memorable, can be transformed by accessories, and if you get sweaty or dirty crawling under tables or dashing to get more napkins it's not obvious. I love a cocktail pantsuit; it's appropriate to the dress code yet is comfortable and looks great with flat shoes. This Tahari ASL pantsuit has an embellished collar; add a black shell of a silky poly fabric and you're set, though feel free to add sparkly earrings for additional glamour. A subtle yet tailored pantsuit like this one from DKNY can also look cocktail with the addition of a sparkly shell or a crystal brooch or glittery earrings. Such a suit can be in a poly suiting fabric, silk, taffeta, crepe, or even velvet.  As you get closer to the holidays, consider switching out the shell or blouse for something in a festive color or with a bit more sparkle. If a dress is more your thing, look for a midi length for coverage, a simple look that can be updated with accessories, and a fabric that has give.  Formalwear for work usually means a bit more coverage; while decolette, bare arms, and bare shoulders are common for cocktail parties, as an employee you don't want to steal the spotlight and therefore a bit more fabric (sleeves, higher neckline, covered shoulders) may be more appropriate.
Shop Work-Friendly Cocktail Looks:

As for shoes, I know it can be hard to find dressy flats.  I have found a few and share them below, but also want to share shoe clips.  White House Black Market has a phenomenal selection this season and it's a genius way to take tried and true comfy shoes and make them cocktail-ready. Etsy is another location for a great selection of shoe clips. Not only will you have comfort, you'll also pay less than you would for a second pair of shoes, and you can move them from pumps to flats to even strappy sandals.
Shop Formal Flats:

For Your Entertainment
While I'm not drinking until I'm drunk or smoking until I'm high, I'm not dripping in diamonds or trying to get the eye of college girls, I'm still feeling this new song from Gucci Mane, Bruno Mars, and Kodak Black. Play this while getting ready to go out at night or heck, even while in the tub with a sheet mask on your face. Because no one can tell you you're not fly.