This article may contain affiliate links; if you click on a shopping link and make a purchase I may receive a commission. As an Amazon Associate, I earn from qualifying purchases.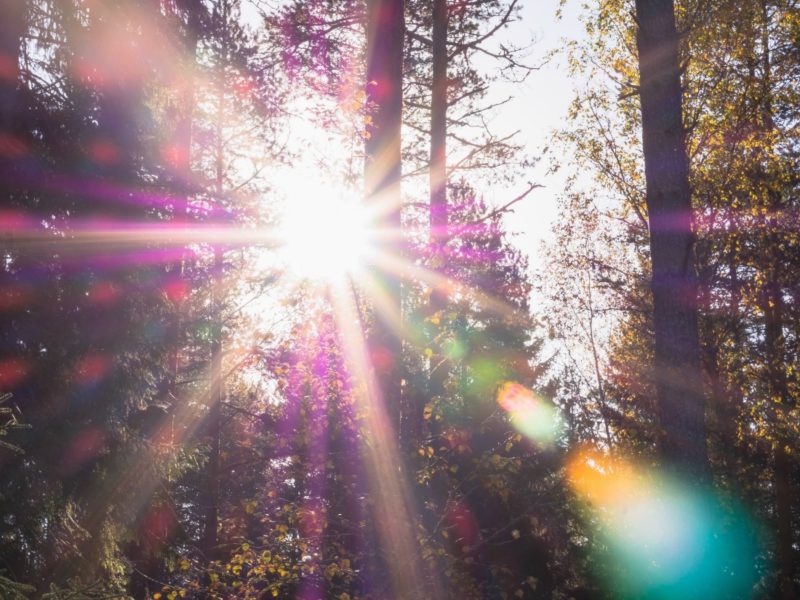 Tomorrow, my family and I are heading on vacation. As I mentioned in my post about my summer vacation, a portion of this post may be sponsored and it will be the first city we visit. We'll be going to at least four locations, and the only real work I plan to do is at the first city. We saved up our money, our time, and I tried to craft some decent content to go live while we're away so we can truly relax and enjoy the trip.
I have to give a big shoutout to our Ring doorbells. We've had them for many years and upgraded with new versions; this is my original 2015 Ring doorbell review. We now have two and a motion light from the brand on our home. We can control the zones so someone can walk their dog on the sidewalk outside our home but as soon as they go to open our gate or walk through it, it begins video and notifies us. We can be hundreds of miles away and be able to speak to the UPS delivery person through it, informing them it's okay to leave the package, or to leave it with a neighbor. We had a man try to steal a package from our home and had a clear video of him doing it to provide to the police. On vacation, we're notified each time someone enters our gate and have neighbors and family to pick up any mail or packages and check on things while there. It makes me feel a lot more secure (that and having great neighbors and family) to go on trips and share it on my blog and social. The one negative of Ring? When a spider decides to build her web across the motion camera! The notification will wake you up in the middle of the night but at least the video is entertaining!
I'll be sharing our journey on Instagram Stories and once back, I'll share here on Wardrobe Oxygen what I packed, what I wore, what I didn't wear, and what I wish I had instead. I'll also do a recap of the trip itself. We will be in Philadelphia, NYC, Boston, and parts of Vermont… we haven't planned the trip home so it may be a long drive or we may stop somewhere. If you have any suggestions on what to do, see, or where to eat please share in the comments!
Weekend Reads
Something to consider, and share with any little ones who you take to see Lion King: In real life, Simba's mom would be running the pride. (National Geographic)
"Like gypsy skirts and harem pants, the hobo bag needs a new name, at best because it has no place in the world of expensive handbags, at worst because of its complicity in the homeless chic appropriation, which further dehumanises a community already invisible to the masses." (Vogue Australia)
Sure, we all know Missy Elliott or at least one of her songs. But this piece on her (along with the photos) is a beautiful, thoughtful way to get to know this amazing woman and her multifaceted awesomeness better. (Marie Claire)
The numbers used to assess health are, for the most part, not helpful. A great read shared by a WO2 reader (though I've been working out for over a year and my pushups still suck). (The Atlantic)
Oh snap! The Louvre in Paris has removed the name of the Sackler family from its walls, becoming the first major museum to erase its public association with the philanthropist family linked with the opioid crisis in the United States. (New York Times)
The next 007 has been chosen, and the choice is making me want to see this film in a theater, not wait for it to come to OnDemand. (OkayPlayer)
Palantir Technologies, co-founded by a Trump advisor in Silicon Valley, has created a smart-phone app that helps ICE round up undocumented workers. The number of arrests has shot up. Not an undocumented worker? You still need to know about technology like this, if it's not already being used on you it will be in the future. (WNYC, a public radio station)
"I found myself wondering if Eve, the 'original' woman, had simply said yes to the serpent because she'd been hungry. Had Adam known to feed her? Had she been able to feed herself, nameless as she was? If you were starving, had been starving for days, wouldn't you have taken the fruit too? Could the entire fall of mankind from God's grace be pinned on a woman who simply had the misfortune of being hungry?" (Catapault)
New York officially bans race-based hair discrimination. (Blavity)
Major beauty brands are creating their own small labels to compete with the indie brands making it big thanks to Instagram. Insight into how the Revlons of the world are trying to become the next Glossier. (Business of Fashion)
If you haven't yet seen Naomi Campbell's airport routine, I recommend it. Planes are gross, and while her routine is hella elaborate there are aspects all of us can take to make flying more comfortable and make it less likely we end our next vacation with the stomach flu. (Jezebel)
And for those of you who live in the DC area or plan on visiting this summer, you MUST check out The Four Seasons for the coolest Sunday brunch experience. Every Sunday this summer they have local artist Jabari Jefferson working on a mural outside Seasons Brunch from 12pm to 2pm. Jefferson shares his passion for painting with guests and invites you and your whole family (kids welcome!) to assist in creating a three-part mural that will be donated to the Boys and Girls Club of Greater Washington. Each week, a new part of the mural will be completed while Jefferson guides guests of all ages through techniques for creating this work of art. The Four Seasons is located in Georgetown and you do not have to stay at the hotel to enjoy their brunch and other offerings. Click here to learn more about this collaboration for good!
For Your Entertainment
I loved music in high school but sort of lost the passion as a young adult. I started a job in 2005 and a coworker was really into new music and made some suggestions and got me on iTunes and I bought an iPod. In 2006 I learned about My Morning Jacket and Bonnaroo and in 2007 attended my first music festival. In 2010 we bought a turntable and started occasionally buying new vinyl and collecting vintage pieces at thrift stores, yard sales, and Freecycle. One album we bought that we still enjoy is Boys & Girls by Alabama Shakes, and we saw the band perform at least three times. The lead singer Brittany Howard has done other projects like Thunderbitch and Bermuda Triangle and this September is releasing a solo album. This is the first video single from that album, filmed in Decatur, Alabama near Howard's hometown, starring Terry Crews and several of Howard's friends and family (as well as Howard).