This article may contain affiliate links; if you click on a shopping link and make a purchase I may receive a commission. As an Amazon Associate, I earn from qualifying purchases. 
Weekend Reads
Get inspired by these 12 over-40 TikTok and Insta style influencers (featuring yours truly!). (TueNight)
The Teamsters are trying to unionize Amazon. (Vice)
What do we owe our jobs? (The Riveter)
How Joni Mitchell shattered gender barriers when women couldn't even have their own credit cards. (Los Angeles Times)
Great tips from YLF on how to prevent shoes from rubbing. (YouLookFab)
Everybody is getting into resale. But are there enough great clothes to make it work? (Retail Dive)
Does working in an office boost innovation or stifle creativity? (New York Times)
The new old Stacy London: The What Not to Wear host isn't on TV anymore. Or in fashion. Or dating men. (InStyle)
"To me, talking about race, social justice, and equality isn't political. It is everyday life. All of our actions, no matter how small, impact our life and ripple out into the world and impact others. How we choose to live impacts everyone and that definitely matters." My friend Dana's must-read piece. (Modern Daily Knitting)
Why queerness is freedom to me. (Refinery29)
Jean Smart never went away. (New Yorker)
We're heading on a road trip next month with plenty of sight-seeing. When I saw this brilliant gadget I immediately ordered one. Perfect for those who have a sun hat but don't know what to do with it when you take it off!
The TV hit isn't just dying — it may already be dead. (Washington Post)
What the queens of country music taught me about life, love, and leaving Appalachia. (Elle)
Blue jeans have a 6,000 year-old Peruvian ancestor. (PBS News Hour)
Target's climate pledge reveals its bet that convenience and bulk buying can still be Earth-smart. (MarketWatch)
While this would be a super cute gift for someone starting college or getting their first apartment, I must say I wouldn't mind one of these blankets for my own home to curl up under when watching TV or reading!
Black TikTok creators are "striking" in an effort to gain recognition for choreographing dance trends that have been co-opted by white creators, furthering the debate over cultural appropriation online. (Mashable)
I'm into this utilitarian-inspired by very office-appropriate shirtdress. Yes to the big pockets, the covered placket, the length, and to being under $100. Available in sizes 0-18.
Hear/See/Read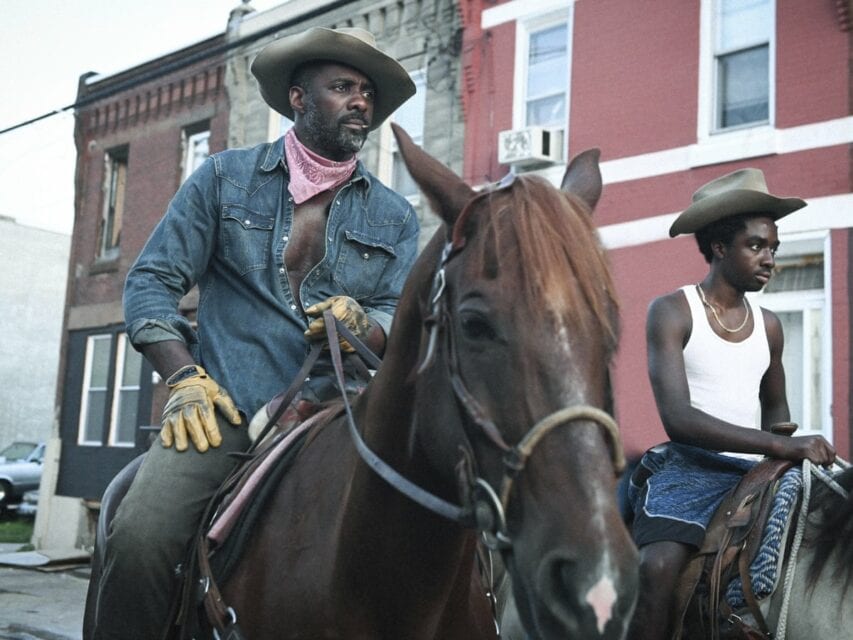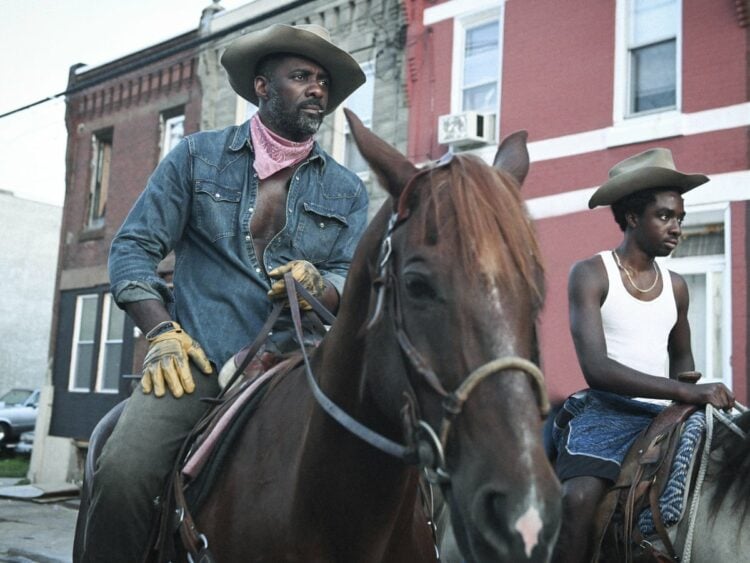 I saw a preview for this Netflix film with Idris Elba coming out this fall and realized I never shared that I watched Concrete Cowboy, another Idris Elba film available on Netflix. This was such a good movie, and one that is family-friendly (Common Sense Media says it's 15+ due to language, smoking, drinking, and a bit of violence but I found it, outside of the language, far tamer than much that is on TV). I felt the story was really good for teens but so enjoyable for adults as well.
Inspired by the novel Ghetto Cowboy, the movie Concrete Cowboy tells the story of 15-year-old Cole, played by Stranger Things' Caleb McLaughlin. Unable to handle her rebellious teen, his mom sends Cole to Philadelphia, to live with his estranged dad for a summer. Cole's dad Harp (Idris Elba) is a cowboy in the City of Brotherly Love and not too big on social graces (he even has a horse living with him in his rowhome) or knowing how to be a father.
While the story is entirely fictional, Concrete Cowboy shares how gentrification has affected the riding clubs. The film also stars several real members of the Fletcher Street riding community in Philadelphia. The story shows how working with animals and having a purpose is so therapeutic and helps people feel valued and part of something bigger. Such stories have been told before, but this one still felt fresh and all the actors, veteran ones like Elba and the Fletcher Street members Ivannah Mercedes and Jamil "Mil" Prattis were awesome.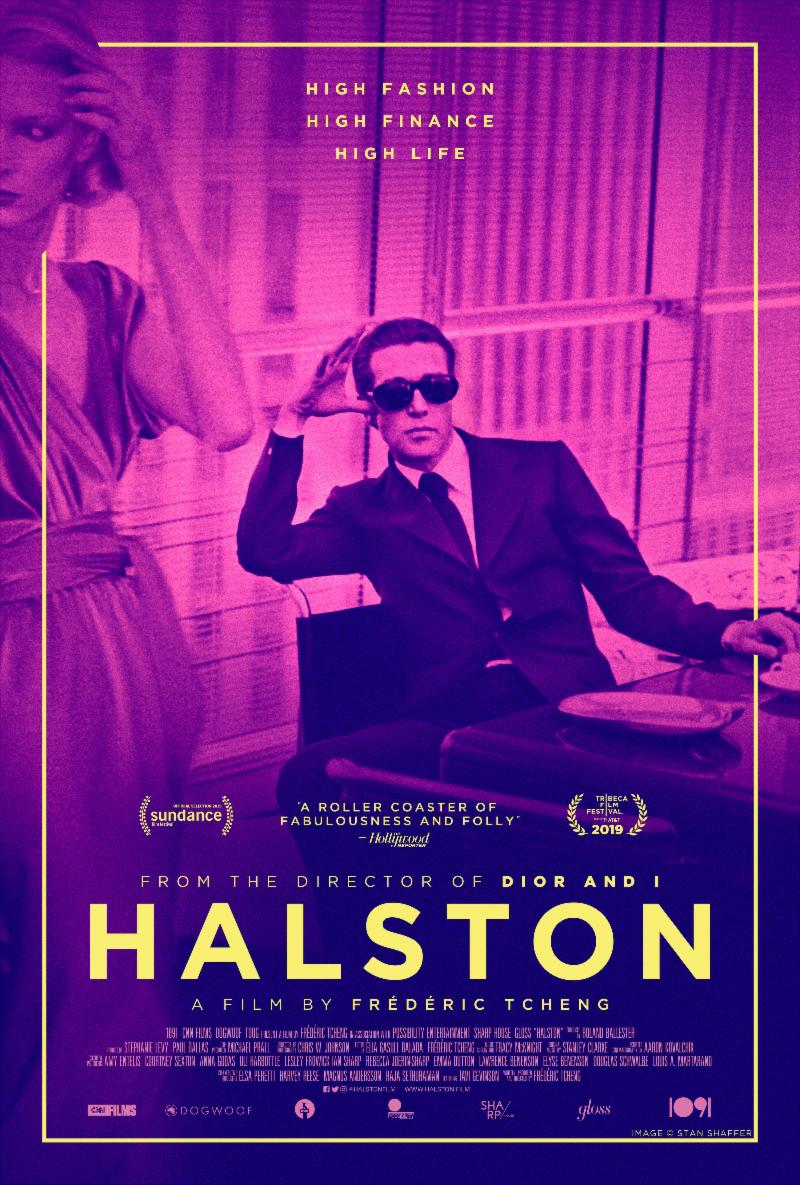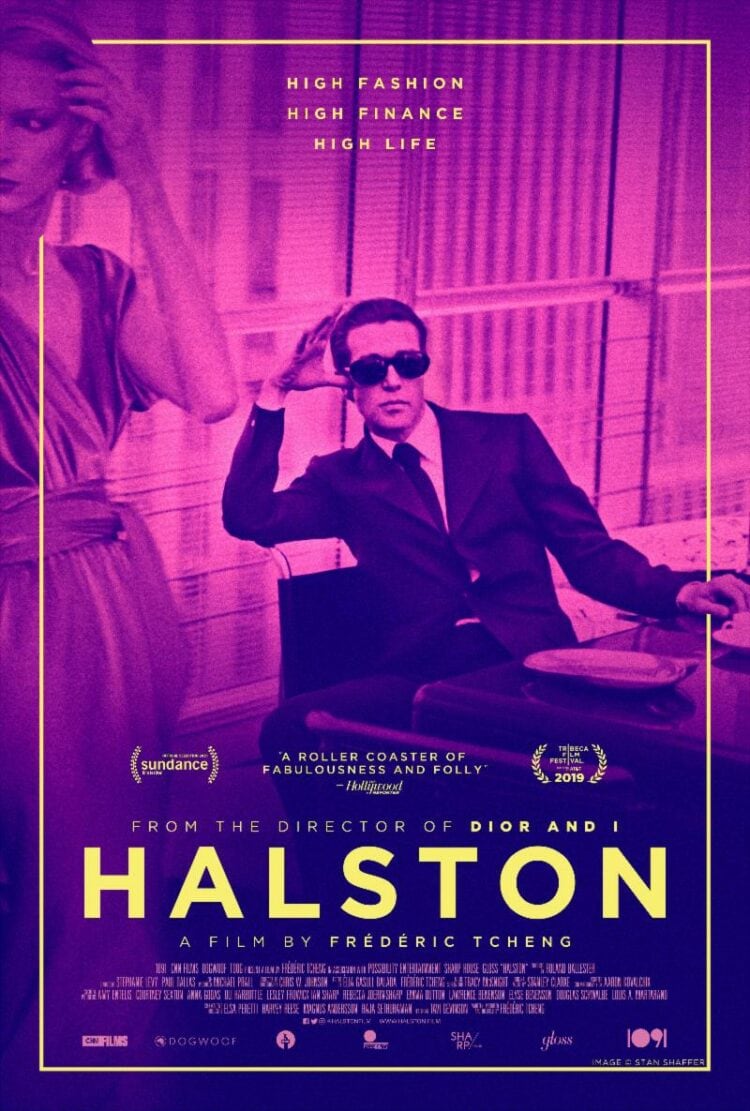 This week I watched Halston, a 2019 documentary about the designer which is available on Amazon Prime. This is a must-watch if you saw the series on Netflix about Halston. It fills in some of the gaps about Halston's life and the timeline of his career, but it also does a good job of humanizing him, which the Netflix series didn't.
Halston is weird in that there is this fictional part throughout where Tavi Gevinson pretends to be some sort of journalist or archivist going through archives of the designer and interviewing actors portraying real people who were friends with or worked with Halston. The actors portray those who are no longer alive, Gevinson is interviewing them, at the end, Gevinson wears a Halston gown… I didn't understand this part but it seems to be a trademark feature of the director. Not my jam, but from reviews I've read online I seem to be in the minority in not liking it.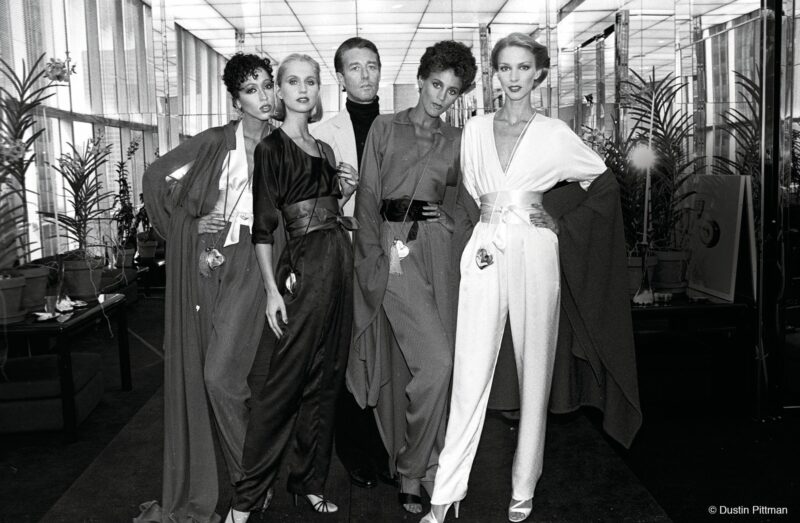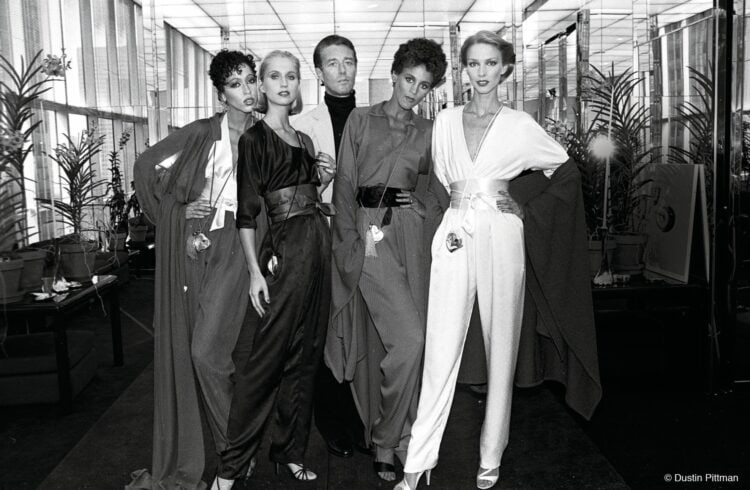 That being said, the legit footage from the past mixed with current-day interviews with friends and colleagues who are still alive was awesome. If you aren't familiar with Halston beyond some of his iconic looks and the Netflix series, this fills in the gaps and tells the story of a truly talented man who revolutionized fashion not just in America but across the globe. His artistic eye, his thoughtfulness, attention to detail, work ethic, his past and how it affected him as an adult, and how drugs and a lack of business sense destroyed everything he built.
Frédéric Tcheng directed this documentary (as well as previous fashion docs about Dior and Diana Vreeland) and he did his homework. He reviewed over 200 hours of footage and included some never before seen content such as the behind the scenes of when Halston went to China with his Halstonettes. He organized interviews with Liza Minnelli, Elsa Peretti, Alva Chinn, Marisa Berenson, Pat Cleveland, Karen Bjornson, Lesley Frowick, and even Carl Epstein who was essentially the cause for Halston's downfall.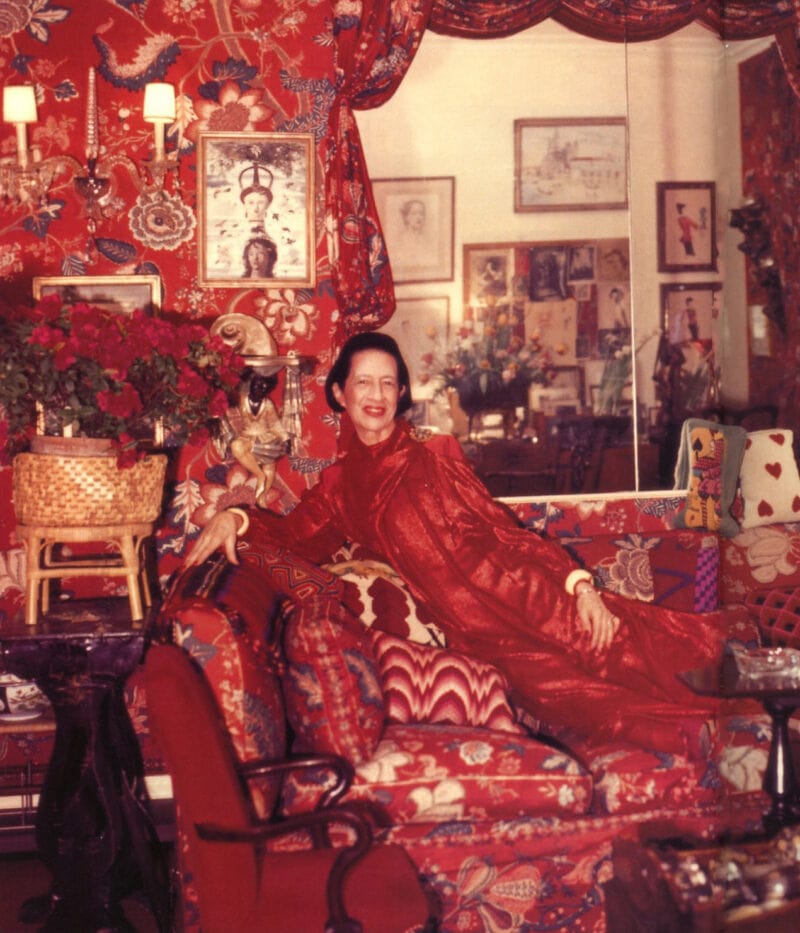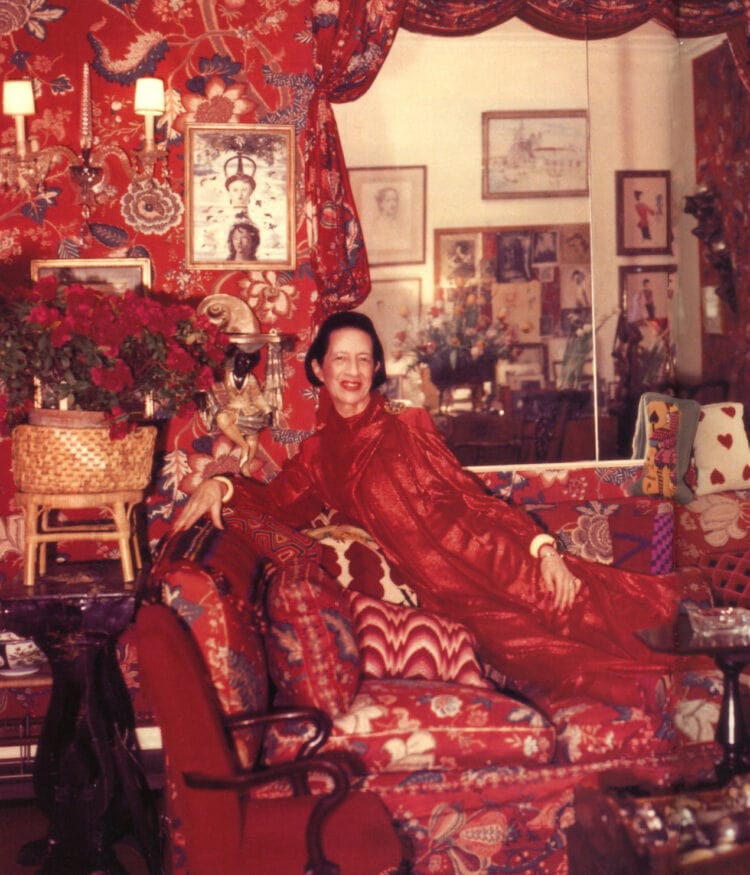 After watching this, we began watching The Eye Has to Travel, another Tcheng documentary, this time on Diana Vreeland. I have the book The Eye Has to Travel and read Vreeland's Allure and D.V., but all I read… oh likely before my kid was born. This documentary has been bringing back all the memories of what a fascinating and historical personal Diana Vreeland was.
Lauren Hutton? Bikinis? Jeans as fashion? Lauren Bacall? Diane von Furstenberg? Just a few of the things that Diana Vreeland made a thing in America. Her eye and her no f*cks given attitude pushed the envelope with fashion, magazines, and so much more. My husband was aghast, "Wait, she made THAT happen too?"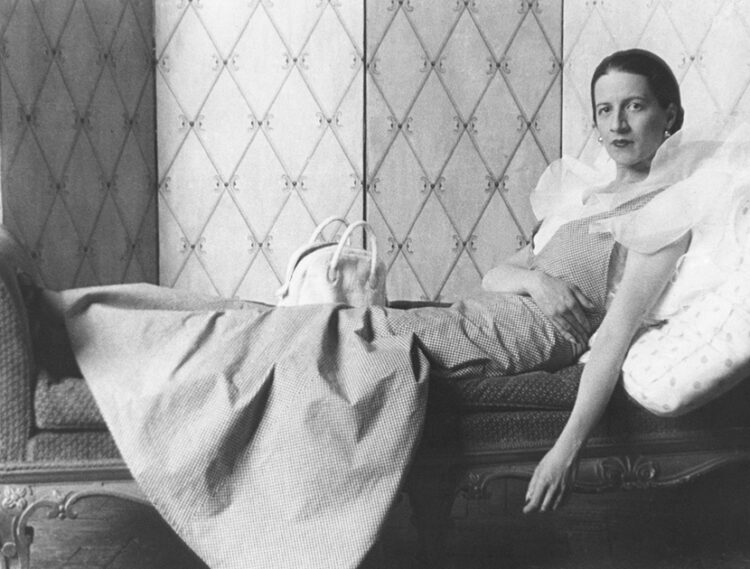 This documentary, since it's alson by Frédéric Tcheng, had that weird part where actors were portraying real-life individuals not alive to be interviewed. However, with The Eye Has to Travel, it is done via voiceover instead of actors in designer cosplay. While I found it corny at the beginning, as the doc continued I found it a valuable way to tell the story of a woman no longer with us. We haven't finished it but look forward to doing so.
For Your Entertainment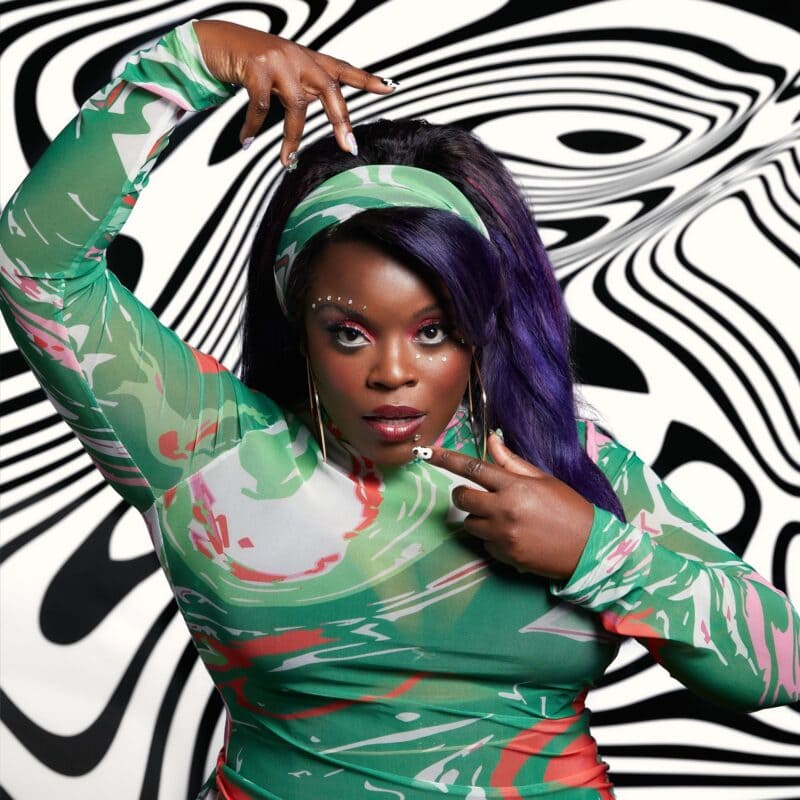 I shared Yola before back in a 2020 issue of Weekend Reads and was psyched to see she has another album coming out at the end of July. Produced by Dan Auerbach (he's also in The Black Keys), Stand For Myself is a slightly different sound from her 2019 album, this time embracing more soul and pop. One of her first singles off the upcoming album is called "Diamond Studded Shoes" and it's a bop with a message. About "Diamond Soled Shoes" Yola said,
"The video is in part inspired by the Truman Show and is about being trapped in a false construct. It is supposedly perfect, but you're trapped in a life that wasn't meant for you. I wanted to convey the feeling that everything you know to be true is not quite working the way it's supposed to. The island at the end is a paradigm of mental conditioning, we are all trapped on an island of our own thinking, until we change it."
Did you catch Yola wearing this ELOQUII maxi dress that I also owned? LOVED that dress; I believe one of you bought it when I sold it on Poshmark. I hope you too are enjoying it and looking fierce in it!