This article may contain affiliate links; if you click on a shopping link and make a purchase I may receive a commission. As an Amazon Associate, I earn from qualifying purchases.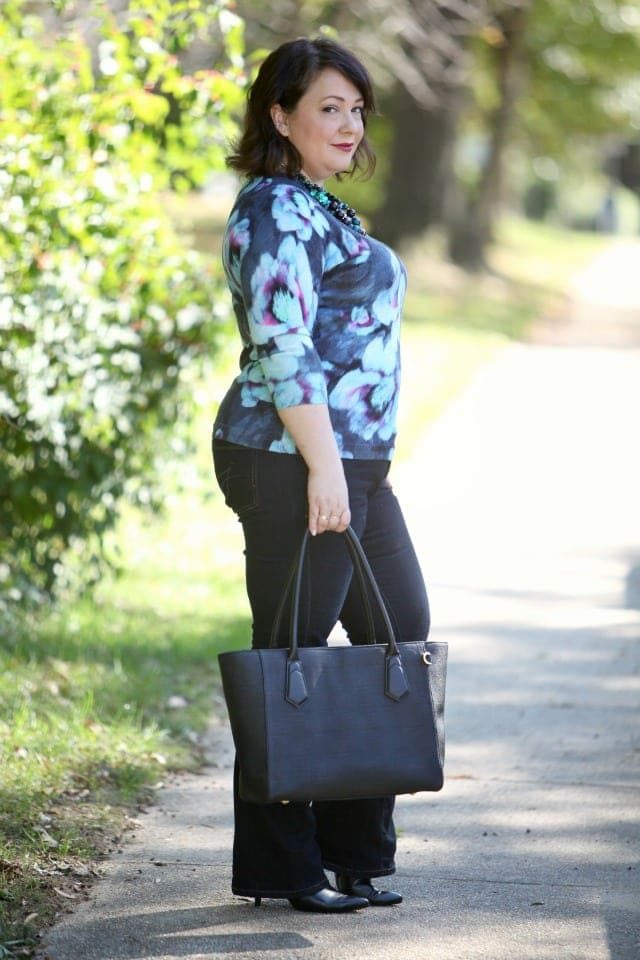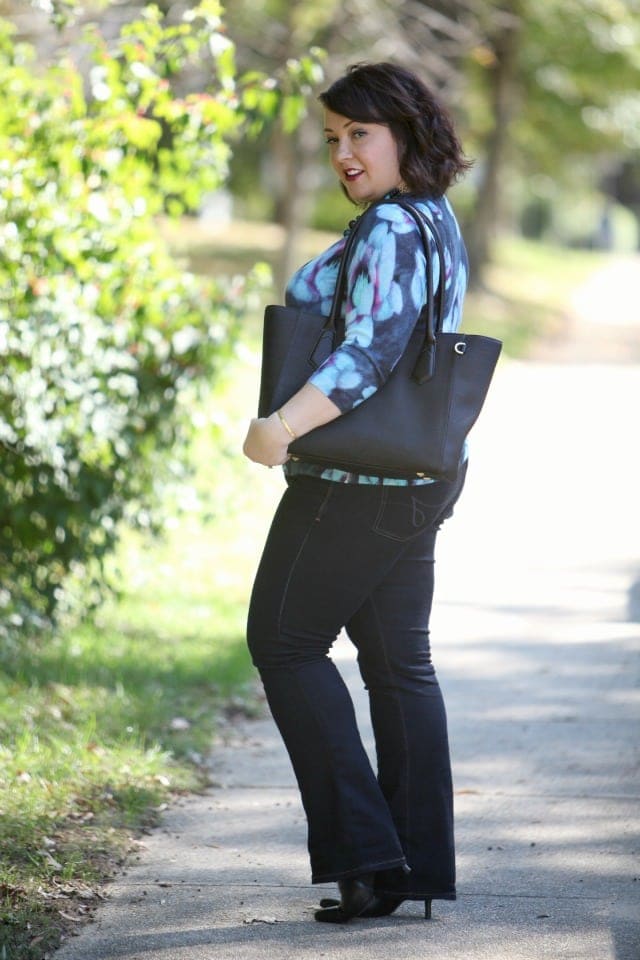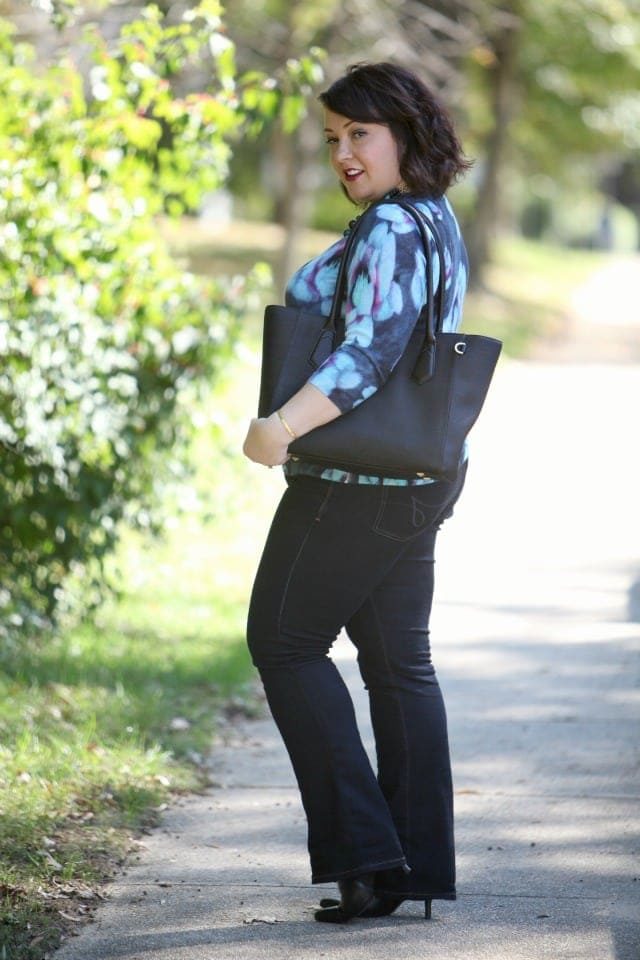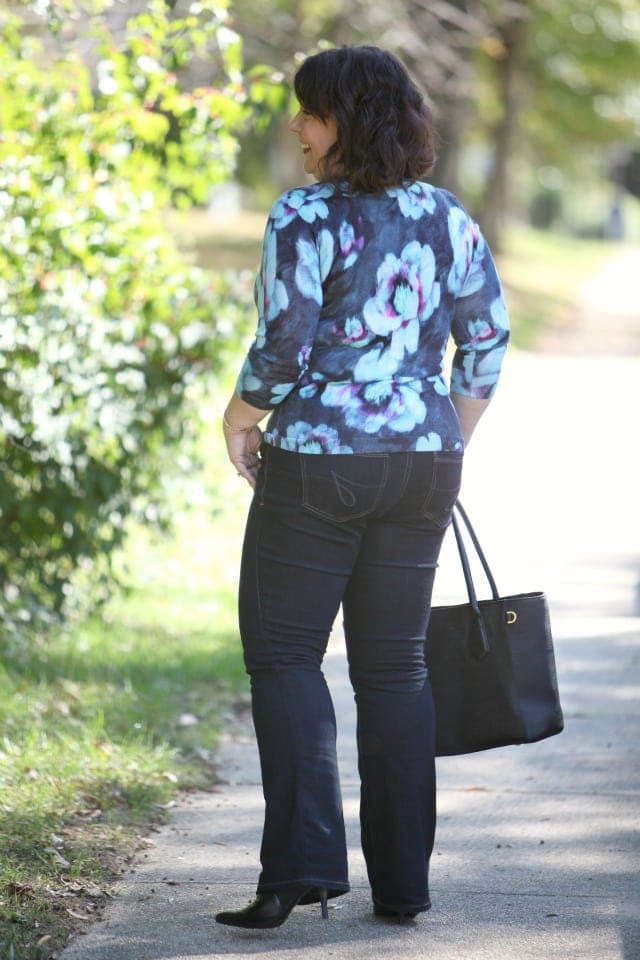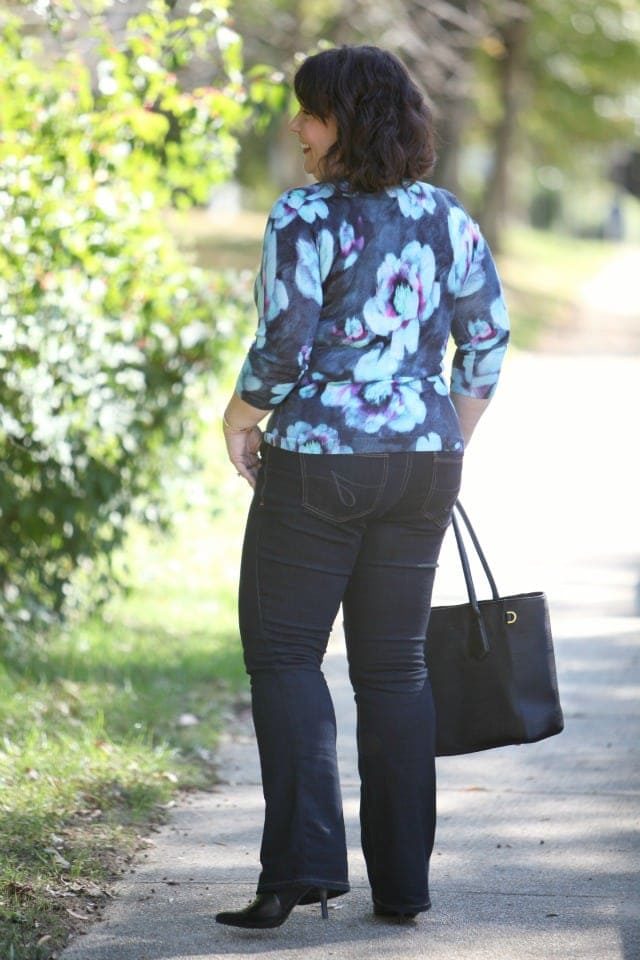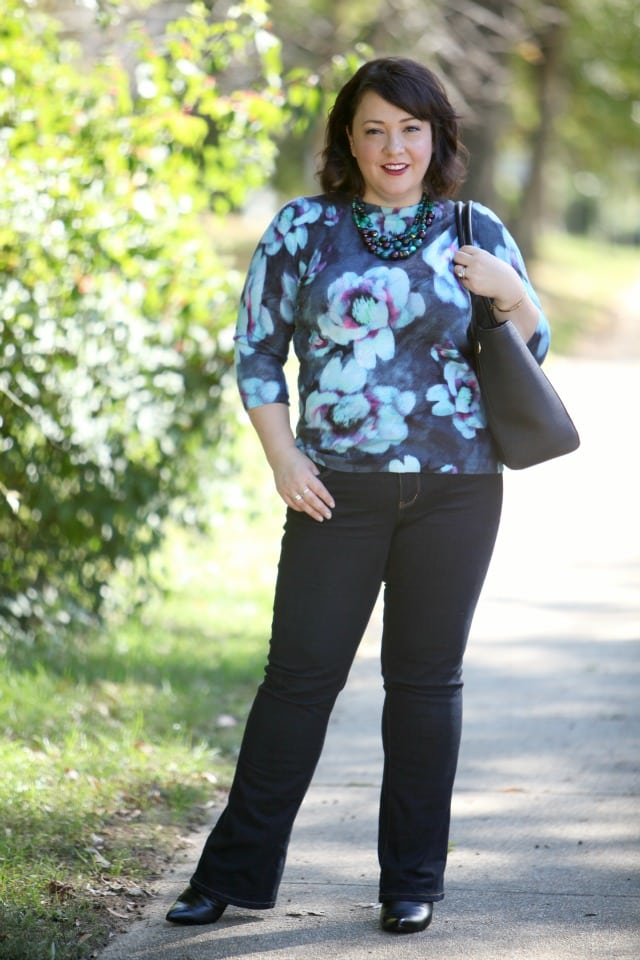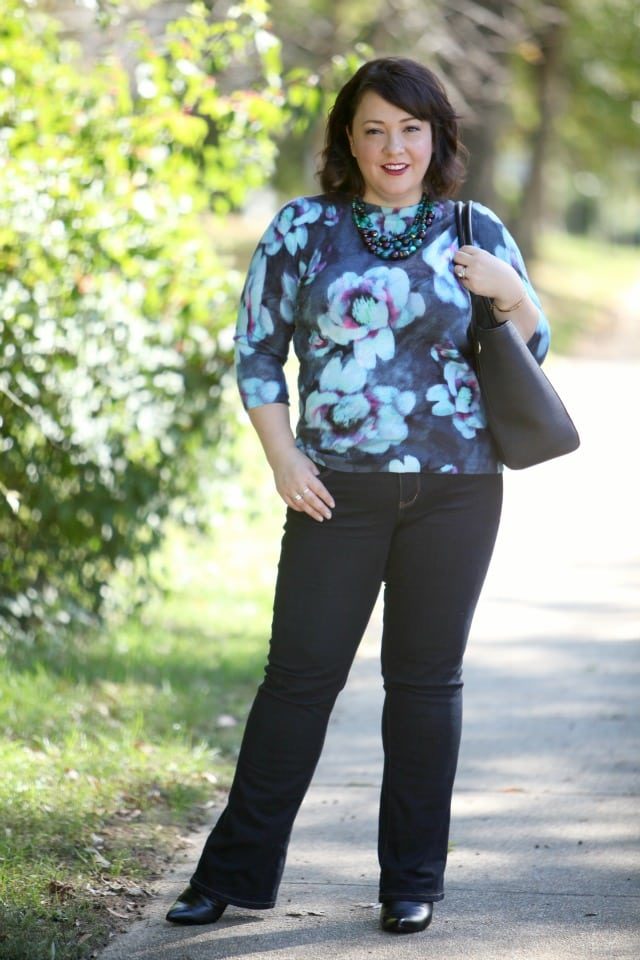 Sweater: c/o Talbots (X) | Jeans: Foster Bootcut c/o Jag Jeans (14 regular) | Bracelet: Gorjana | Necklace: c/o Talbots | Shoes: VANELi c/o Marmi Shoes | Bag: 13″ Tote c/o Dagne Dover
Oh my gawwwd don't you hate it when bloggers have outfits that are all c/o? The whole outfit is a gift, there's no way they can have any personal style. Ugh, might as well read a catalog with everything given from the brand, there's no personality. Amirite?
Oh. This whole outfit is c/o. Wow.

I didn't even realize this until I was crafting the text for this post. That's because while this outfit is 99% gifted merchandise, it's all merchandise that I really love, wear regularly, and chose on my own. I specifically picked out each piece, the color, the style, the everything to not be worn for an outfit post, but to be worn for a life. You can see I wore this very outfit to work the other week for Casual Friday.
I like Talbots – they have a broad range of sizes, good quality, reasonable prices, and this season I have found a ton of things I really really like.  It's clear from what links are clicked and what items are purchased from this blog that you too like Talbots.  Earlier this month I hosted an event at the Tyson's Corner Talbots; they recently renovated the store and welcomed back the Womens and Womens Plus department (didn't exist when in their smaller space during the reno). I spent a couple hours at the store helping customers at the fitting room and really became familiar with their current collection.  Talbots was kind enough to gift me some of the line including this gorgeous sweater (I found the X fits my curves far better than the XL) and coordinating necklace.
Jag Jeans is my JAM.  The prices are great and the jeans really fit my body.  The Foster Bootcut is the perfect length for me in regular – I often hover between regular and petite, I have my Paleys from JAG in petite but the regular on these is great with heels.  Not only that… this is like the fifth time I have worn these jeans without washing.  I had to share a backview because so many jeans get all saggy in the bum after a wear… not JAG!
Dagne Dover… I think it's clear I've had a crush on this brand since reader Missy introduced us.  The people behind the brand are awesome, the quality is awesome, and I've never before experienced such a SMART bag.  I now own every single style of bag they carry and love them all.  The full size tote I carry to work any time I need to have my laptop; I love that it's still a gorgeous bag without the computer inside and I love how it organizes everything for easy access.  This new 13″ size is a new favorite for when I don't need to bring my laptop but still want to tote my lunch and other office essentials.  A few asked if the straps fit over my shoulder and you can see from this photo they can (inside was a wallet, cell phone, two glasses cases, a pouch with makeup and such, a paper planner, and a composition notebook).
Marmi Shoes' goal is to, "Provide women with quality footwear that looks great, feels great and fits great-and put customer satisfaction above all else." They have a really extensive size and width range and a good variety of styles. I didn't know about Marmi Shoes before they reached out but it seemed like a smart fit for the blog since so many of you ask me for recommendations of stylish brands that come in extended sizes, a variety of widths, or help with foot problems. They've been a pleasure to work with and I've been wearing the heck out of these booties with jeans as well as dress pants to the office.
So yes, some bloggers out there will accept any free clothing, whether or not it fits their personal style and wear it on their blog.  But just because a piece is gifted or noted as c/o doesn't mean it's not chosen with thought, love, and consideration of the rest of her closet.  I work hard on Wardrobe Oxygen and quite often payment comes in the form of clothing or gift cards instead of dollars.  When it comes to items like the ones I am wearing here, I feel good about such payment because any way you look at it, these items would end up in my closet!