This article may contain affiliate links; if you click on a shopping link and make a purchase I may receive a commission. As an Amazon Associate, I earn from qualifying purchases.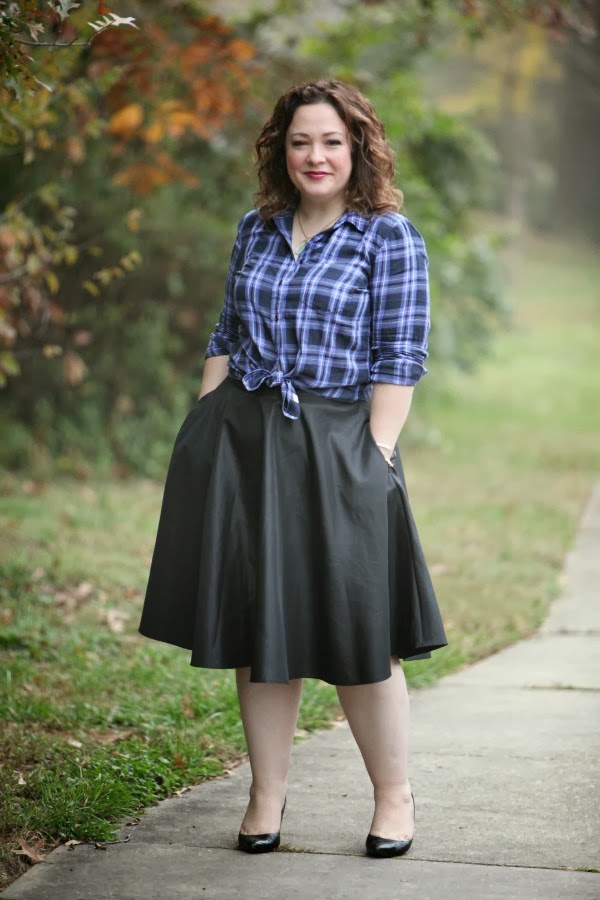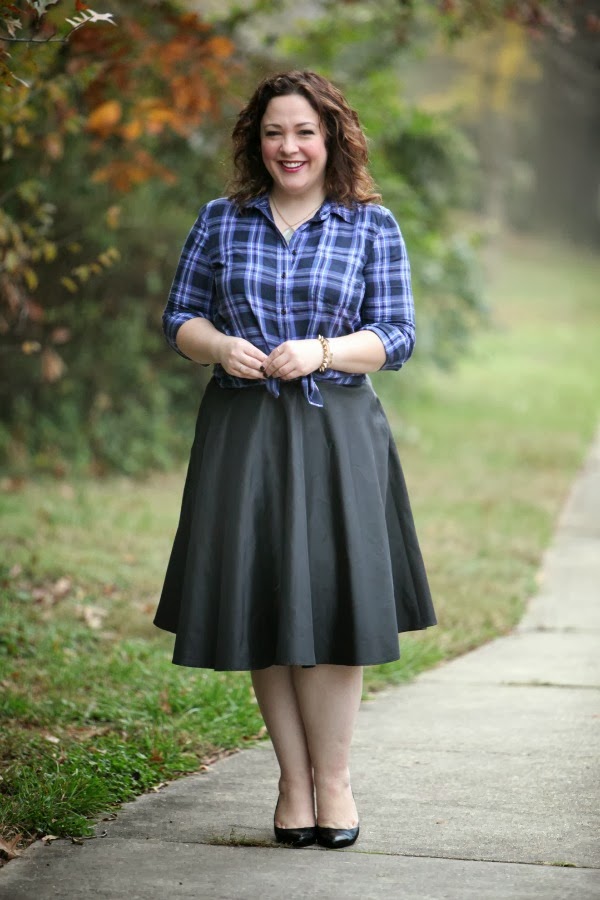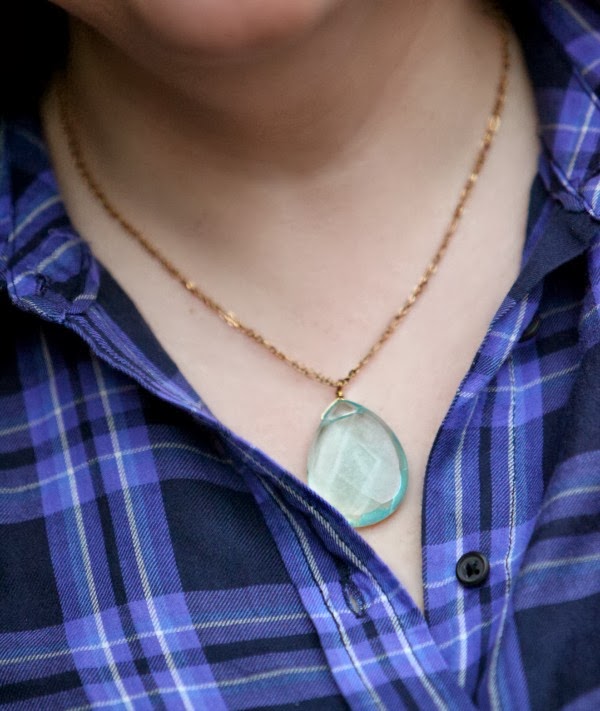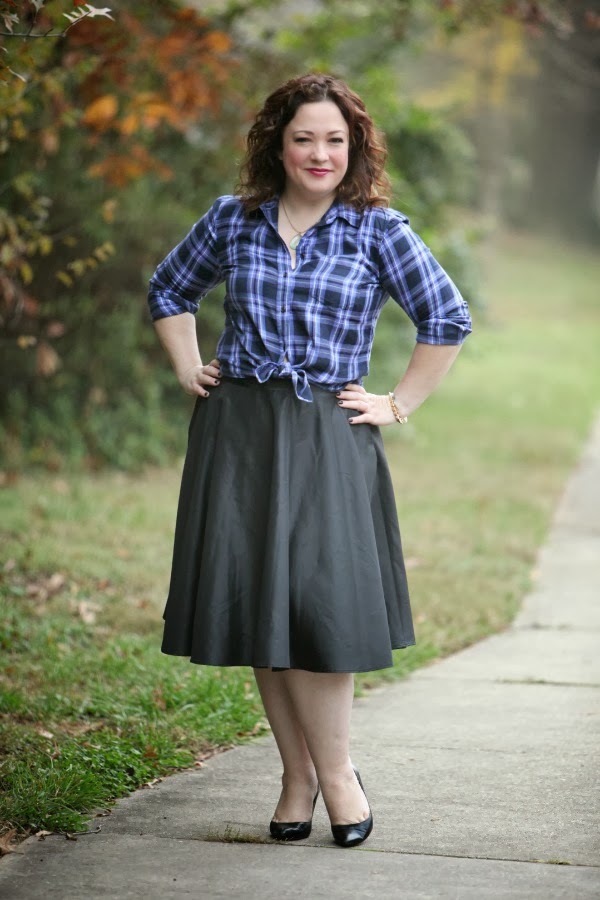 As a curvy gal, heavy and stiff fabrics can often hide what I want to show off and add bulk where I don't want it. I like this shirt from Gap because it's very lightweight and soft, so it has a nice flow but still lets me rock the plaid trend. It's long enough that it looks good buttoned (maybe one or two unbuttoned at the bottom for a nice shape) with narrow jeans on the weekends, or open over a v-neck tee and jeggings. However for work, I decided to glam up the plaid with my taffeta skirt and this gorgeous necklace from Ruth Barzel Jewelry Design.
I love necklaces like this that seem delicate but pack a punch. I've worn this necklace with a navy silk shirt, with a simple white v-neck tee and jeans, and each time I wear it a stranger stops me to ask about it. I think it would look lovely with a holiday dress, add a bit of sparkle without being over the top. The necklace also comes in other colors, I chose the aqua color because I think it looks so pretty against my wardrobe's main colors of black, white, gray, and navy!
Follow Me | Twitter | Facebook | Instagram