This article may contain affiliate links; if you click on a shopping link and make a purchase I may receive a commission. As an Amazon Associate, I earn from qualifying purchases. 
Welcome to the latest installment of outfits Alison wore in real life but didn't photograph for the blog. A lot of pieces you've seen before, some remixed in different ways, some pieces have yet to make it to the blog but are IRL favorites.
I title this series of photos, "The Woman in the Straw Hat." It's hot out, I don't desire any more sun damage to my skin, my hair can't decide if it wishes to emulate Kip Winger, Klaus Meine, or Vince Neil so I often resort to a hat.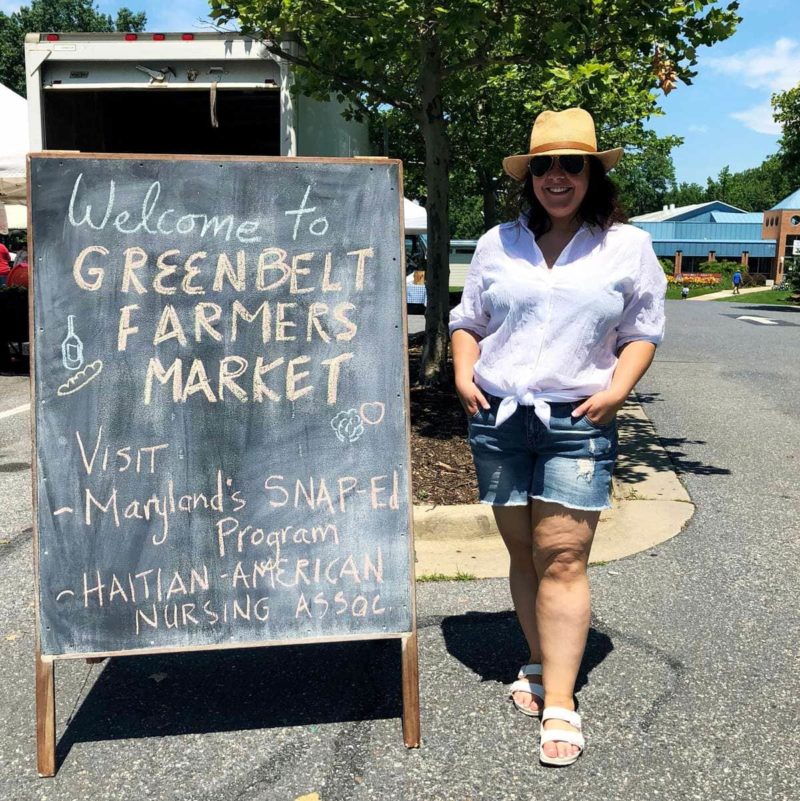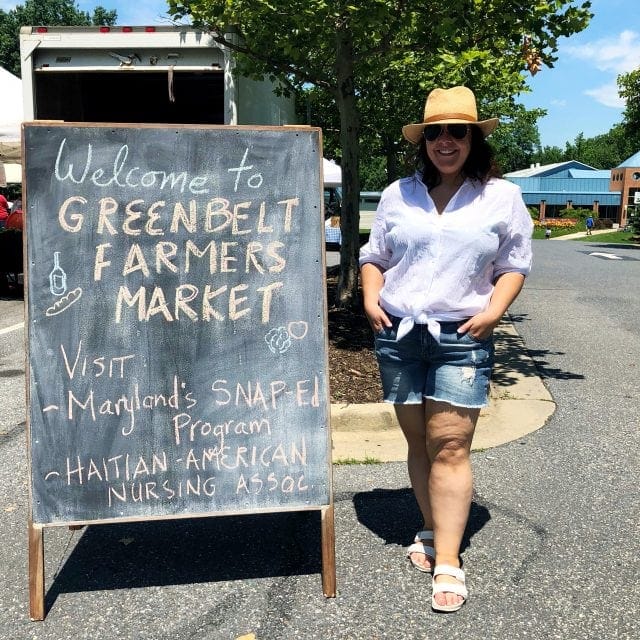 The Greenbelt Farmers Market is a favorite place to go on Sundays. Along with picking up some groceries, Emerson loves to get ice cream, I like iced coffee, and we often indulge in a crepe or pastry and sit on the grassy hill overlooking the market. Wearing my Banana Republic hat (this year's version), a Tommy Bahama swimsuit coverup tied as a shirt, Kut from the Kloth shorts, Ray-Bans, and EVA Birkenstocks.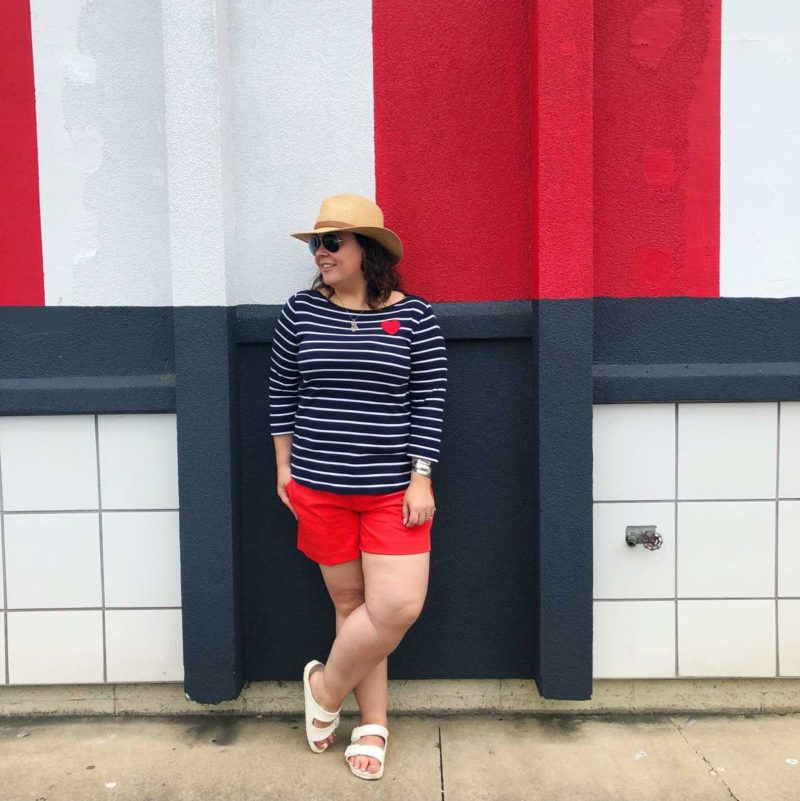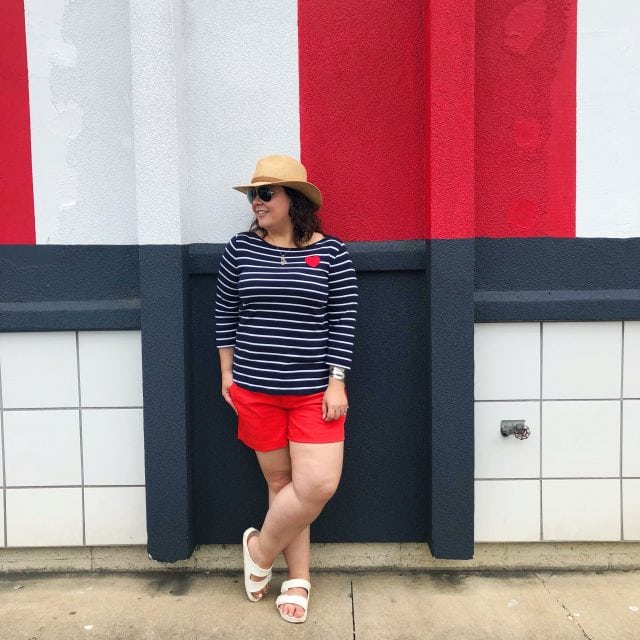 Road trip! On the drive to Rehoboth Beach, Delaware the other weekend I wore the same hat with this top from Talbots, and these shorts from Banana Republic. Again the Ray-Bans and Birkenstocks.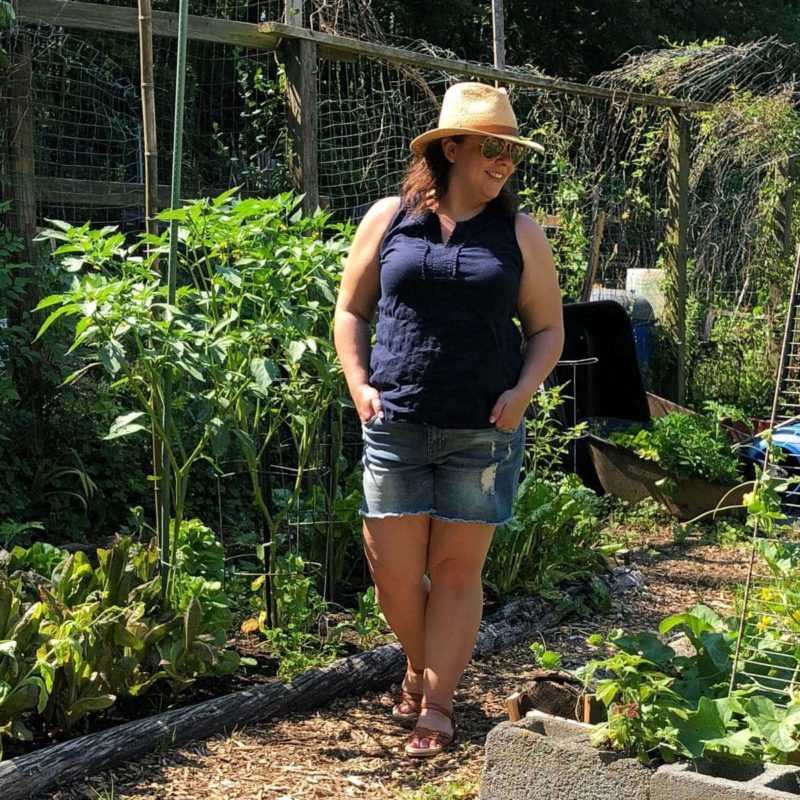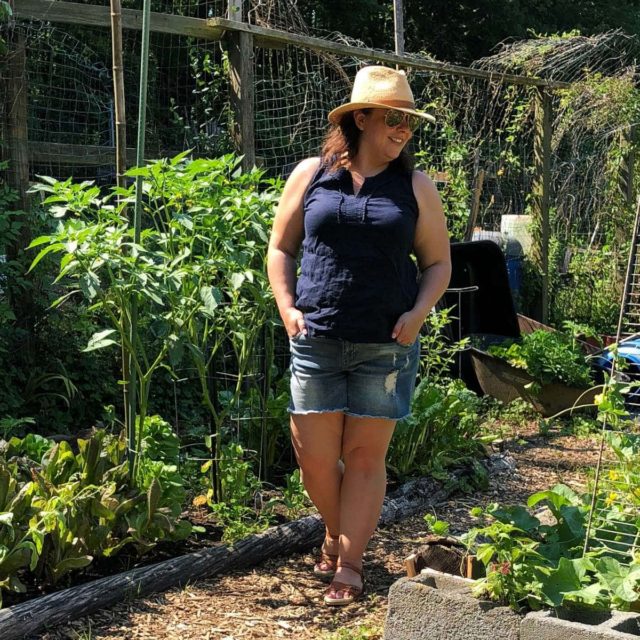 Same hat, same shades, and even same shorts I wore to the farmers market. The linen top is from Talbots (previously seen here), the shoes are SAS.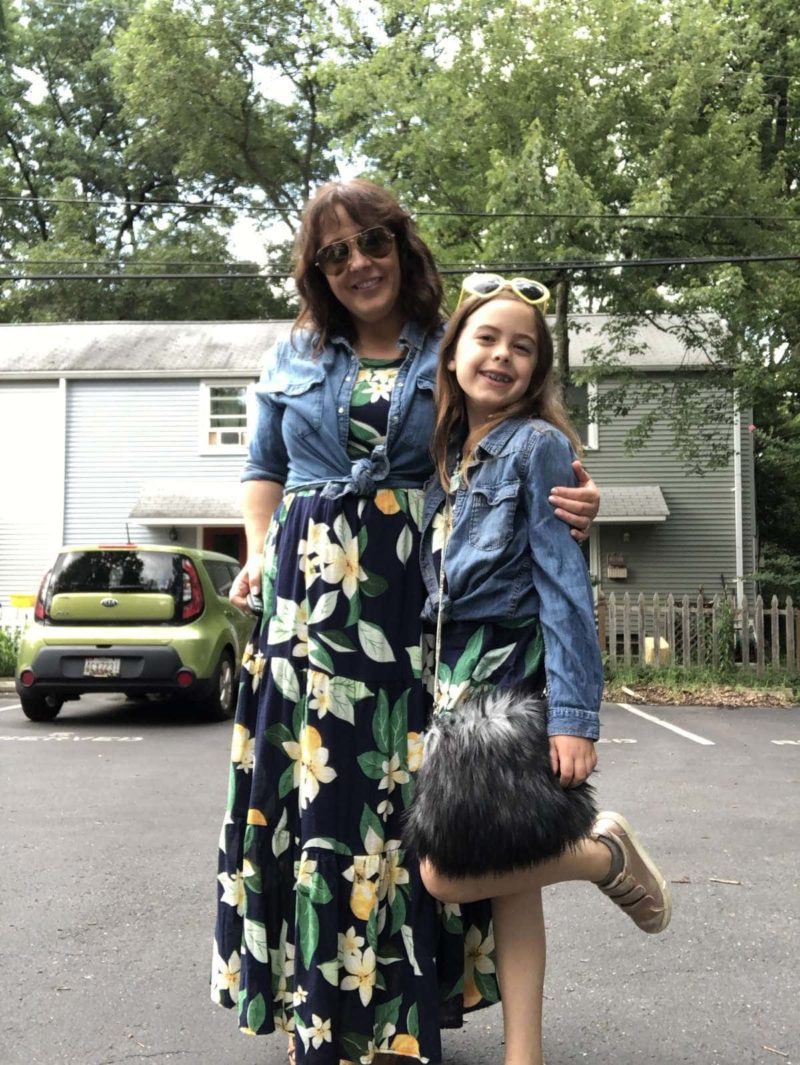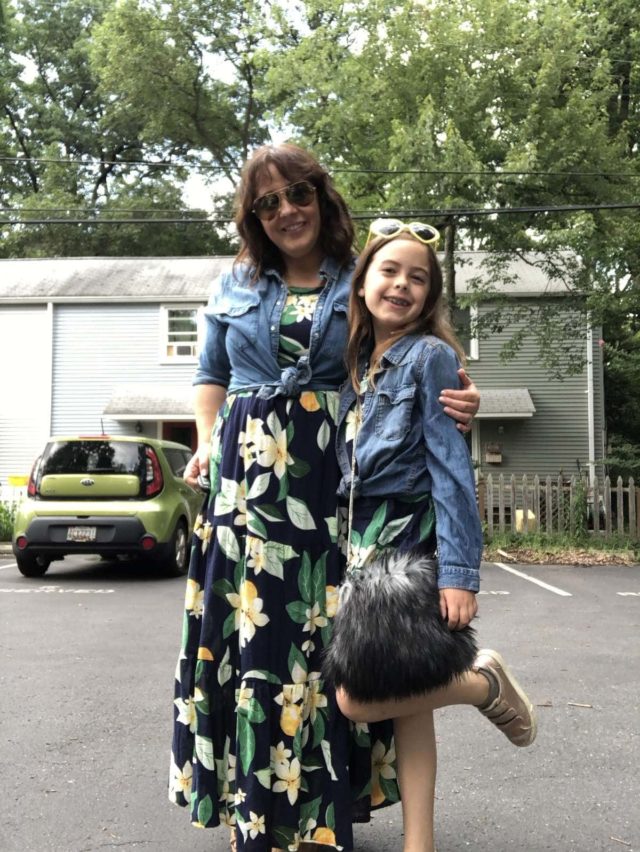 Twinsies! Old Navy has a collection of pieces made in the same prints for adults and children called Mini Me. It's a cute concept but has such potential. For example, Emerson got this dress and I got this dress, but why not a short-sleeved shirt for men in the same print? Why can't sons match moms and daughters match dads? Wouldn't Old Navy make a killing on having whole family looks? When finding links for our dresses, neither of our dresses are available but the pattern is still for sale. For kids, Old Navy now offers a spaghetti strap version that more closely matches the adult version. For women, they now have this fit and flare dress and this cami dress. Emerson LOVED the idea of us having matching outfits so we got these dresses and to go to a party at a friend's house we styled them with matching denim shirts (hers is Gap, mine is Levi's).
This next series is called "Overalls Overload." I wear overalls a lot. Working from home, it's such an easy way to get dressed. I have four pairs now (white, dark, faded and worn, and black).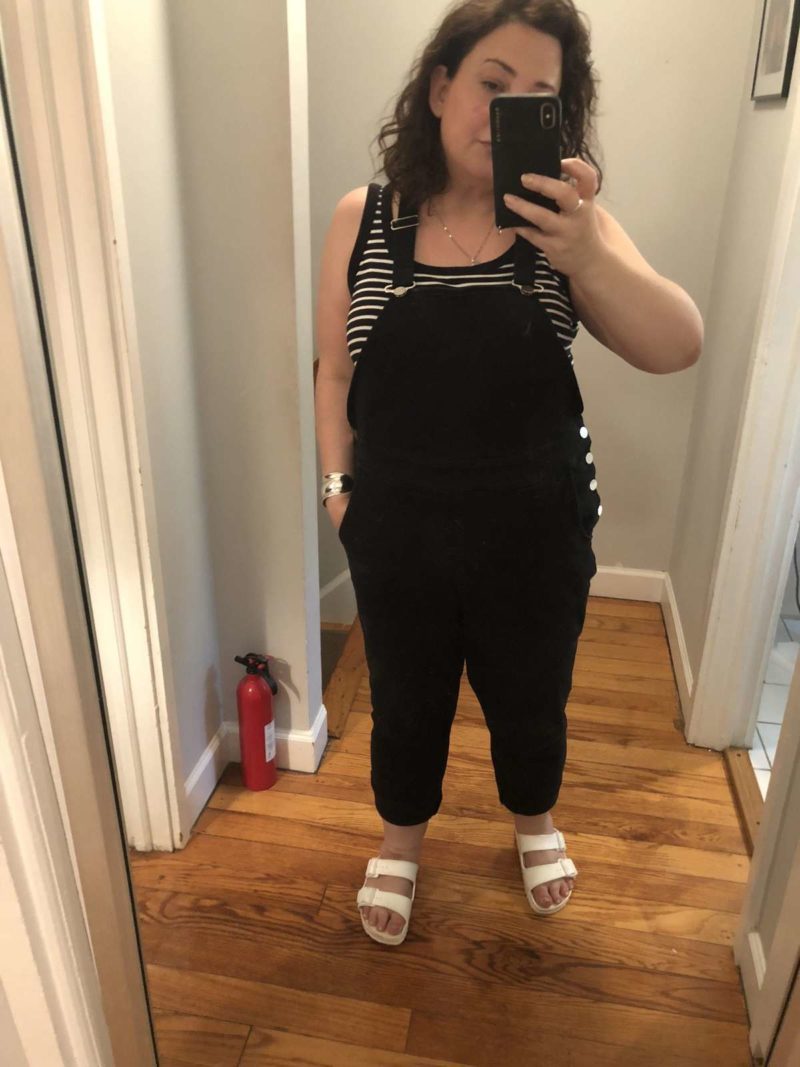 In the spring, I wore overalls with boots or my Adidas Shell Tops, but now that the temps are in the 90s, I've cuffed them, styled them with a tank top, my waterproof Birkenstocks, and a piece of bold jewelry. However, I have not yet paired overalls with the straw hat. That's just going too far into Miss McGillycutty's Garden. No don't ask me what that is in reference to, I have no idea but in my head, there's a Miss McGillycutty who has a phenomenal vegetable garden and she walks through it in her overalls and a straw hat, using a pink bandana to mop her brow. All the pieces are great but together they turn one into Miss Millicutty who looks badass at the garden but at the Whole Foods notsomuch. If overalls are on, a hat is off. As for these specific overalls, they're from Universal Standard (previously seen here).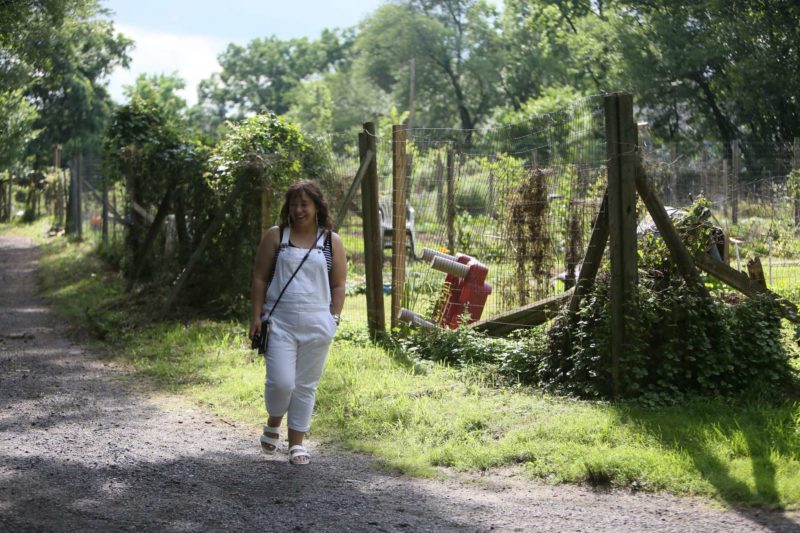 And now you know I rewear outfits from head to toe. Same white overalls seen in this blog post. And yep, more overalls and no hat!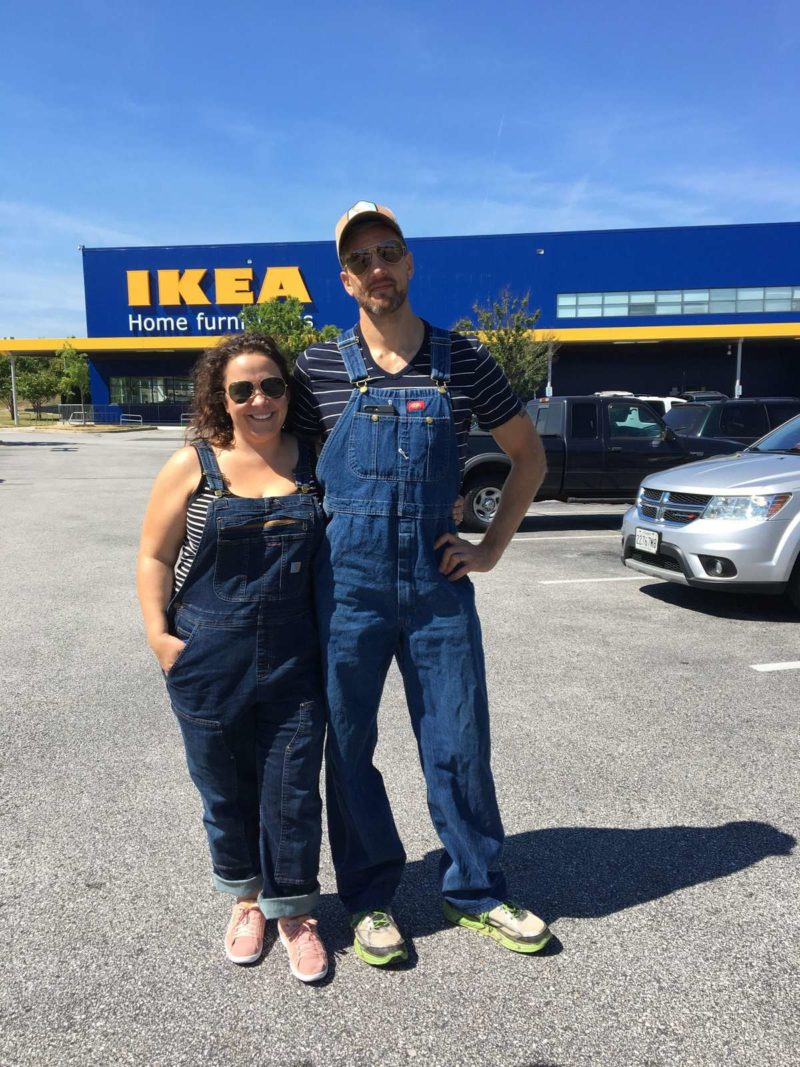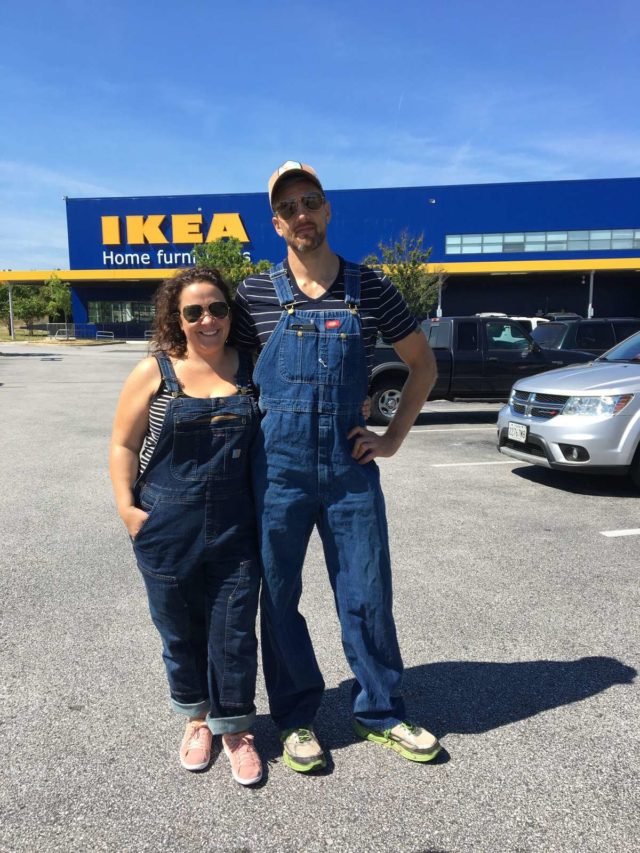 If you ask my husband his least favorite place on earth he would say IKEA. But my mom is adding smart storage to her home and we found the perfect wall unit at a nice price at IKEA. So last week my husband and I joined my mom at Karl's unhappy place. As for us dressing alike, that was completely by chance. I dressed before he got up and he came down the stairs my twin. Yes we're THAT couple! My overalls are from Carhartt, his are from Dickies, and his hat is from Goorin Brothers and both of us are wearing the same style of Ray-Ban aviators. My shoes are from Puma (on sale) and my tank is from Caslon.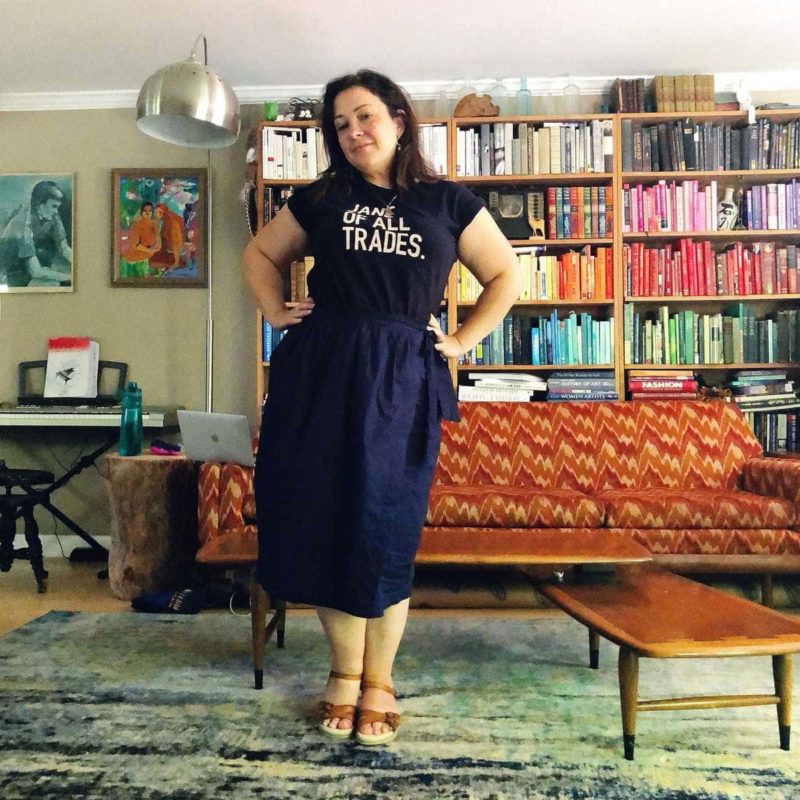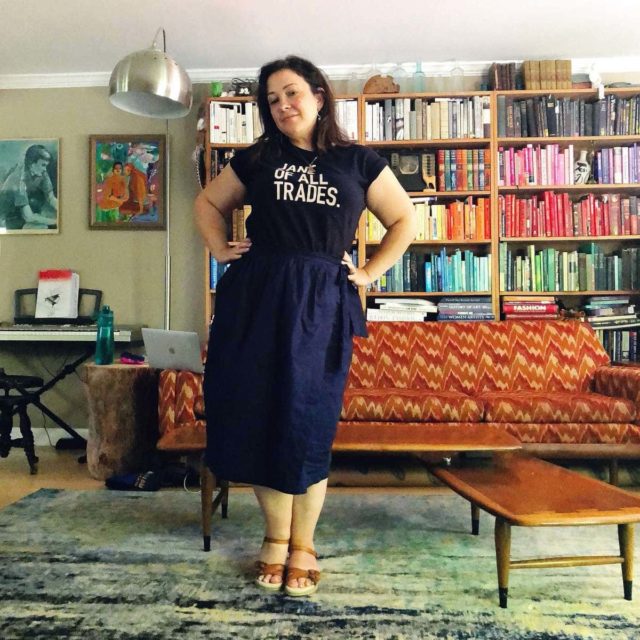 I shared this look on Instagram. This is the skirt from this blog post but this time paired with this t-shirt from J. Crew. The sandals are from SAS and are uber comfy and come in a great variety of widths. This is a pretty standard look for me during the week (that is when I'm not wearing overalls). Throw a pair of Soma Smoothing Shorts or Jockey Skimmies underneath and it's perfect for hot and humid days.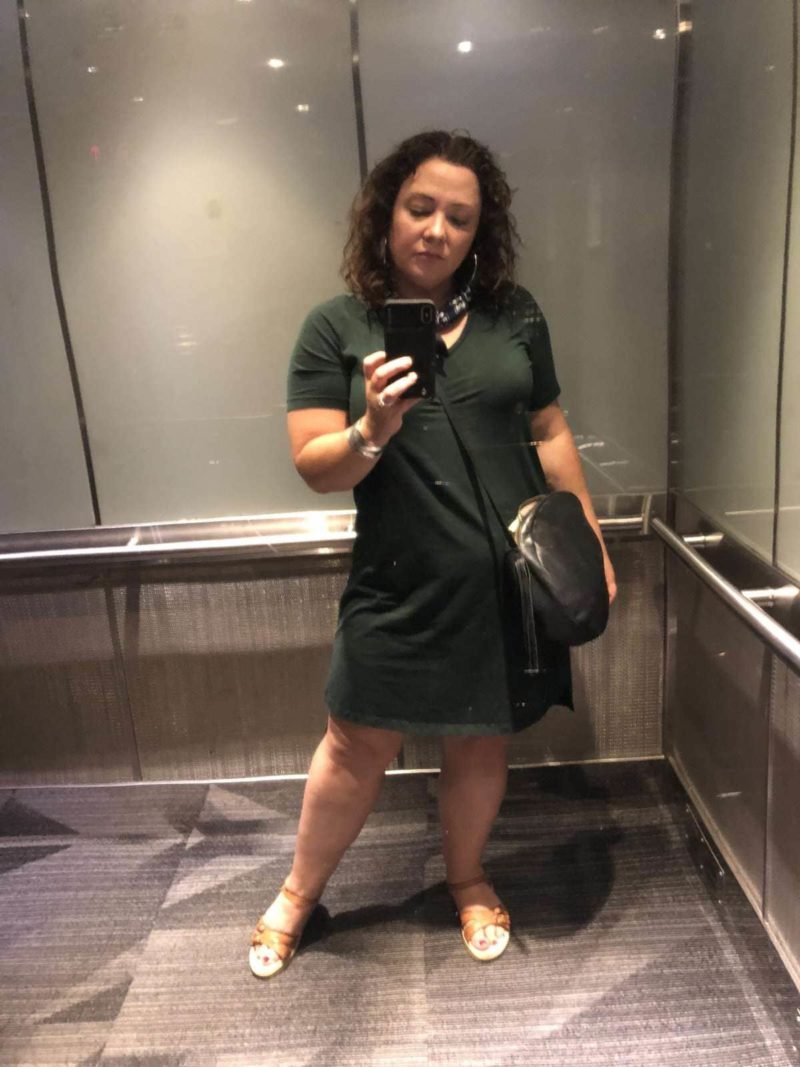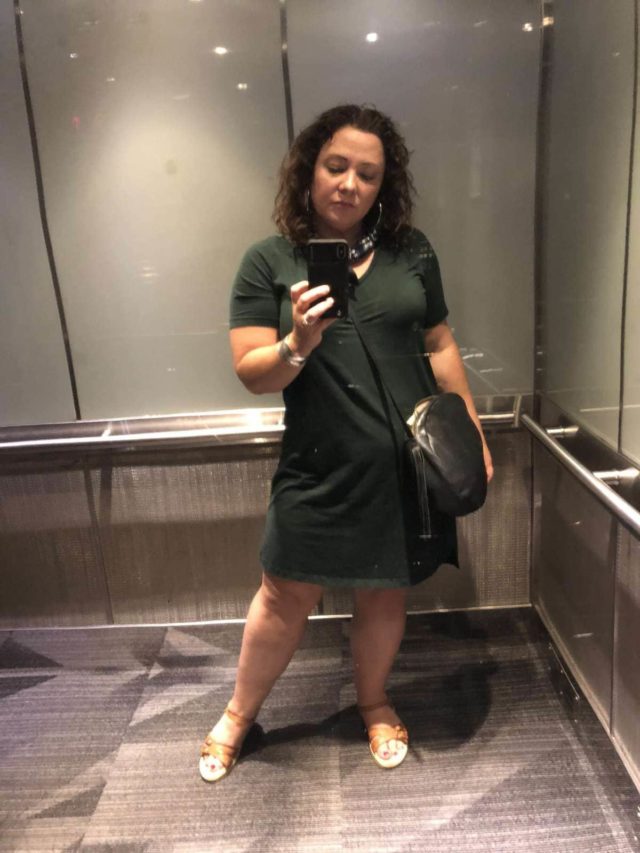 Another classic summer day look for me. This dress from Universal Standard I wasn't in love with in this review post, but after laundering it I like it more. Here I styled it with a bandana rolled and tied loosely at my throat and thin silver hoops, with my Hobo 'Union' bag and the SAS sandals.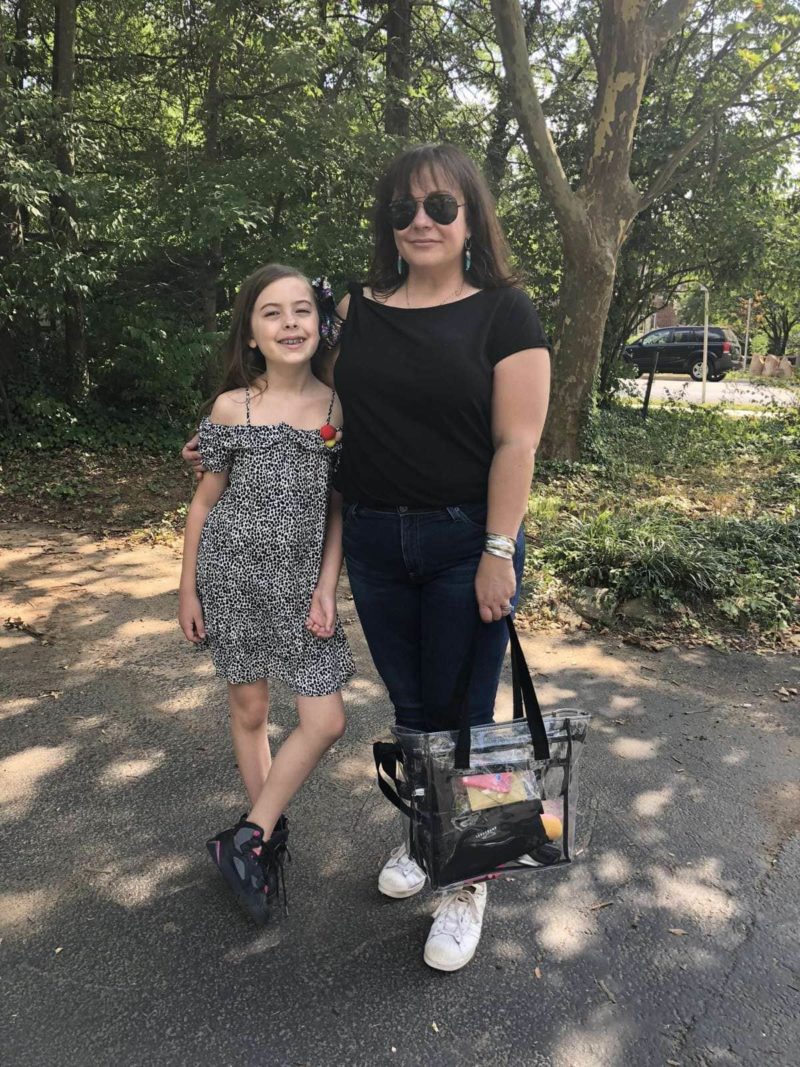 Thanks to the Girl Scouts and Emerson's friend Emily, the two of us had the chance to see Taylor Swift in concert. Emerson's dress is from Old Navy last year. I am wearing my AG Prima jeans (part of the NSale) with my Shell Tops and this top from Universal Standard. I switched to my black Ray-Ban aviators. The event was at FedEx Field where the local football team plays so it had NFL rules for bags. I got this clear tote for the Women's March and it came in handy for the concert!
For more of my everyday style, be sure to follow me on Instagram and watch my Instagram Stories!