This article may contain affiliate links; if you click on a shopping link and make a purchase I may receive a commission. As an Amazon Associate, I earn from qualifying purchases.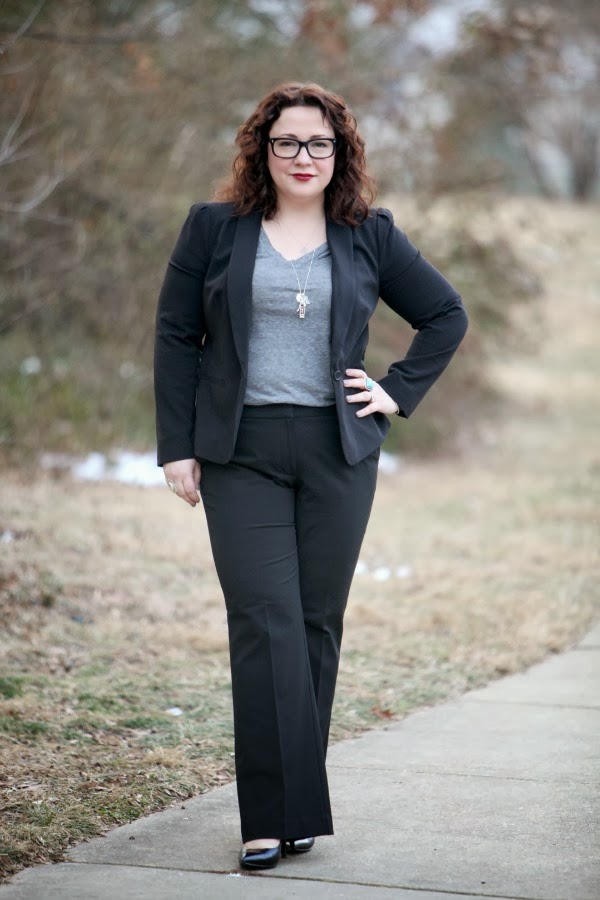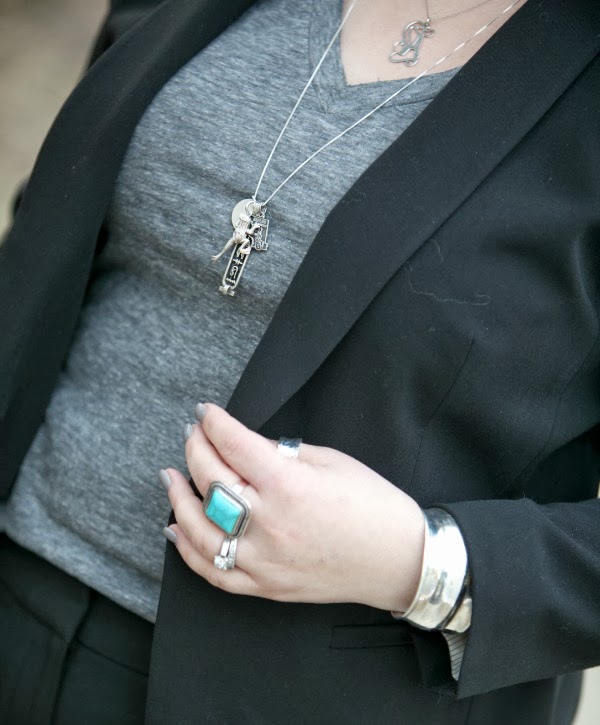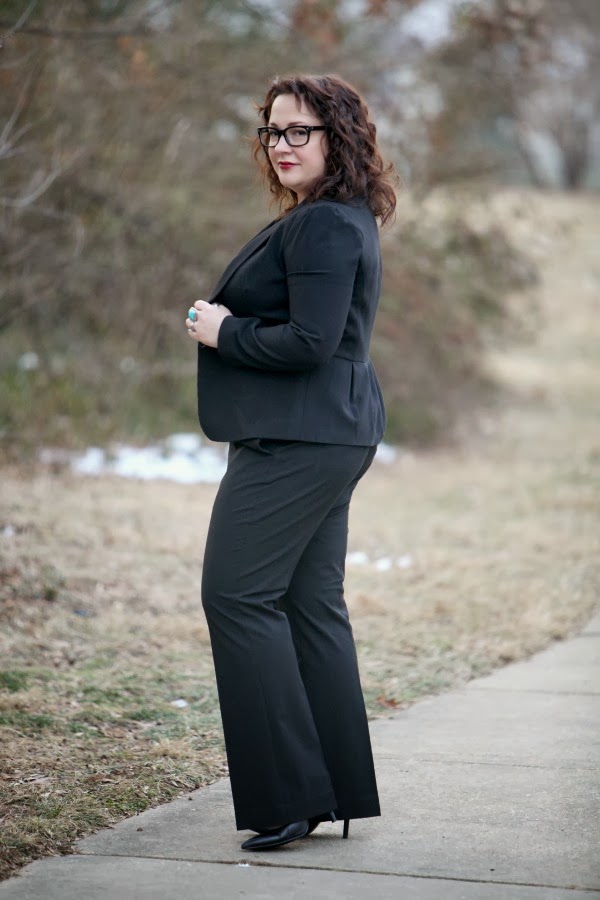 Did any of you see the other week where LOFT was offering 50% off their entire site? Well I did, and I did some shopping. I've been needing some basics for the wardrobe, especially another pair of pants and a new black blazer. I ordered two blazers, one pair of pants, and two clearance tops and I like all of them. One jacket needs the sleeves shortened, which means you likely won't see it on the blog until June. I have it sitting under my desk at work, and it's mocking me. I never have time to eat lunch, let alone get to the tailor down the street. Anyway, I also got this jacket and these pants because I realize I don't currently own a black pantsuit and have situations coming up where a simple not too stuffy black pantsuit would prove useful. With 50% off and a birthday coupon the price was quite nice. The front stupid pockets are only partially basted shut, I'll close them completely this weekend (love me some Stitch Witchery).
The title of the post is in regard to the top under the suit. Oh my darling Old Navy Vintage V-neck, how I love you so. I have so many of you, and I never tire of you. I have some for yoga and lounging about, some for weekends, some for work. And yes, I even have one still in plastic waiting for this one to bite the dust. If you were to make a caricature of me, it better have me wearing an Old Navy Vintage V-neck!
Follow Me | Twitter | Facebook | Instagram