This article may contain affiliate links; if you click on a shopping link and make a purchase I may receive a commission. As an Amazon Associate, I earn from qualifying purchases.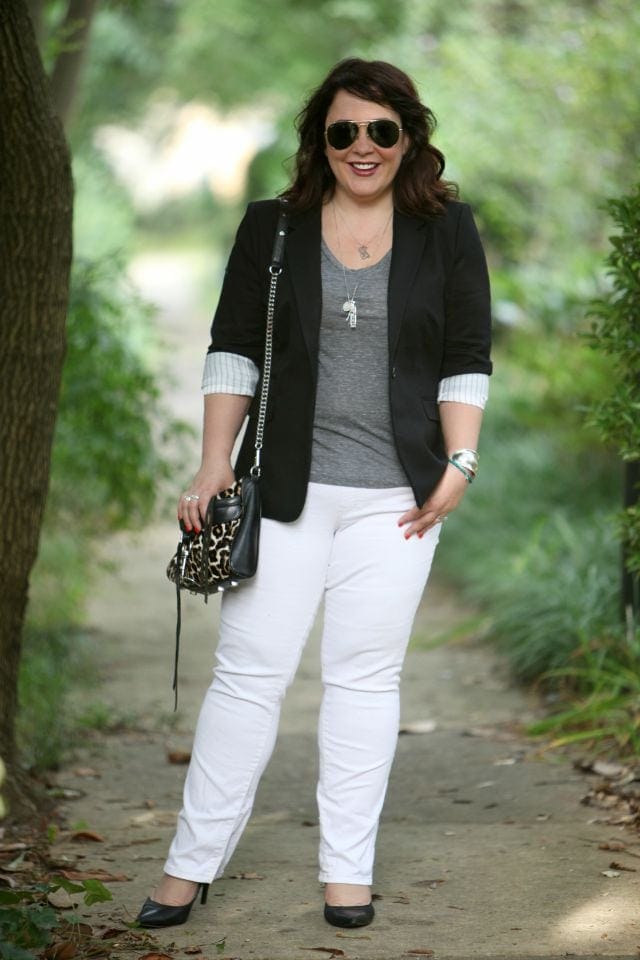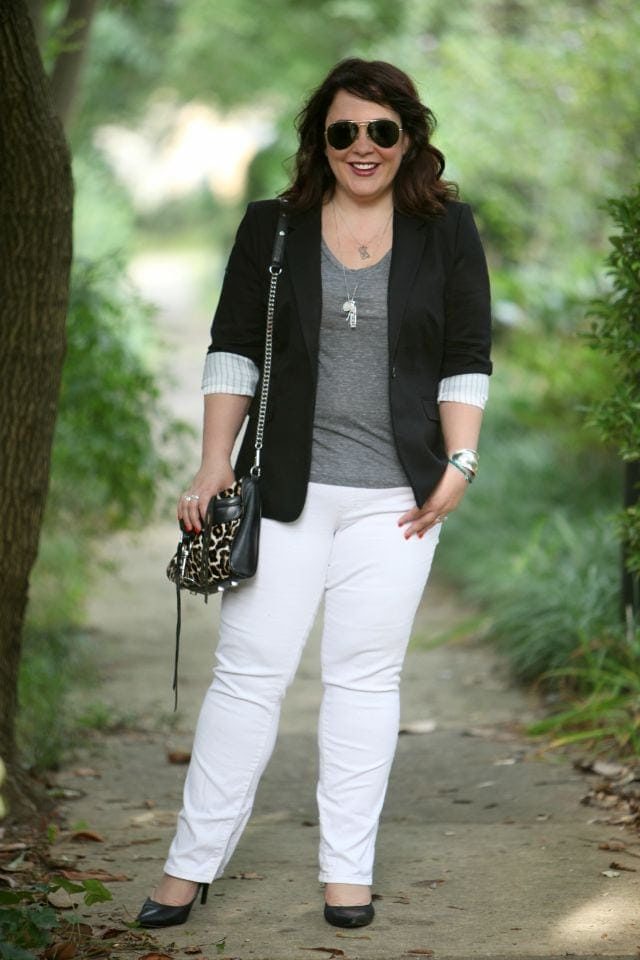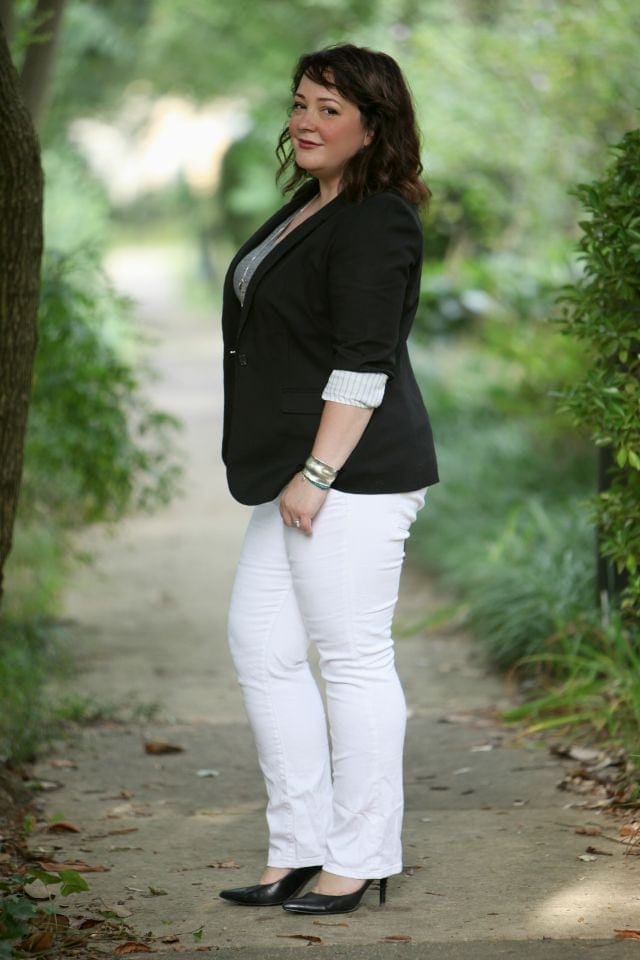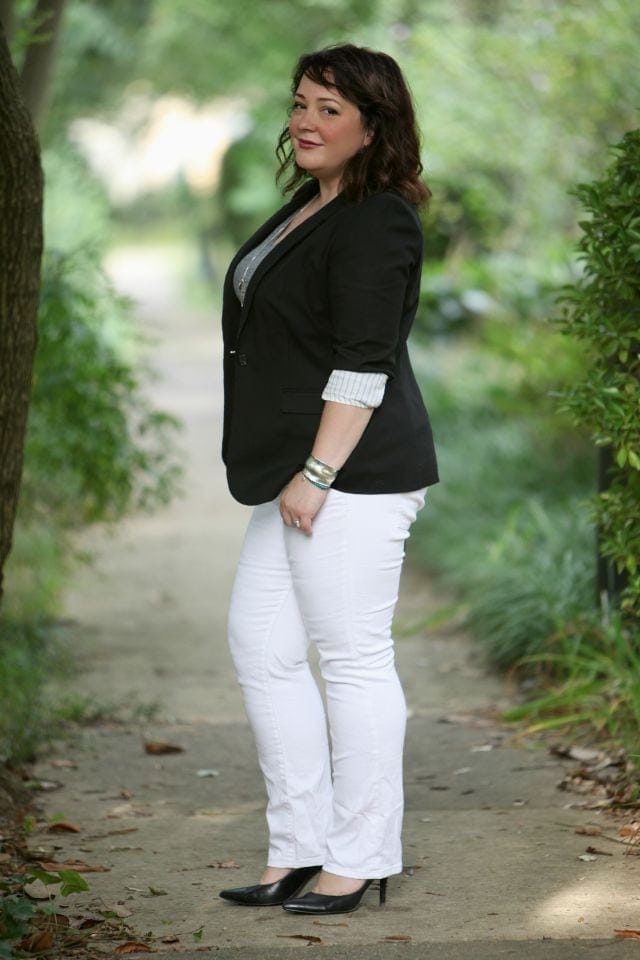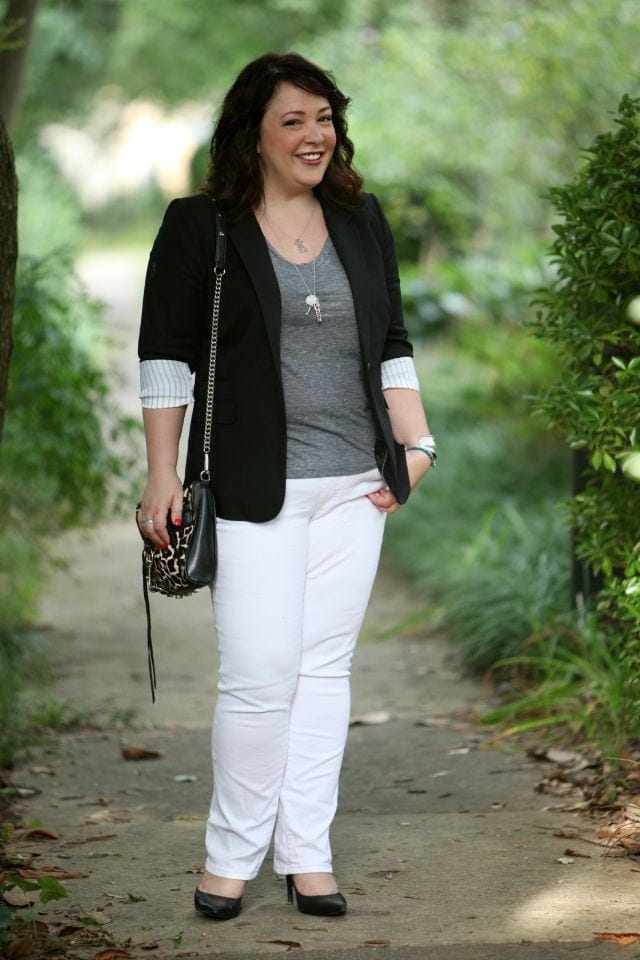 Jacket: Vince Camuto (plus version) | Tee: Old Navy | Jeans: Paley Bootcut c/o JAG Jeans (plus version) | Shoes: Nine West | Bag: Rebecca Minkoff (similar, similar) | Bracelets: Had forever (similar), c/o Lifetherapy | Sunglasses: Ray-Ban
My high school geometry teacher used to use the phrase, "Samey Samey" quite often and to this day I often use it for things that are similar. Thursday morning I pulled this look together, the stars (or should I say schedules) were aligned and we were able to hop outside for a couple quick photographs before I had to leave for the office. I liked this look, I felt it was very me. Well yeah it IS me because I wore the same darn thing on the blog in May! Not only that…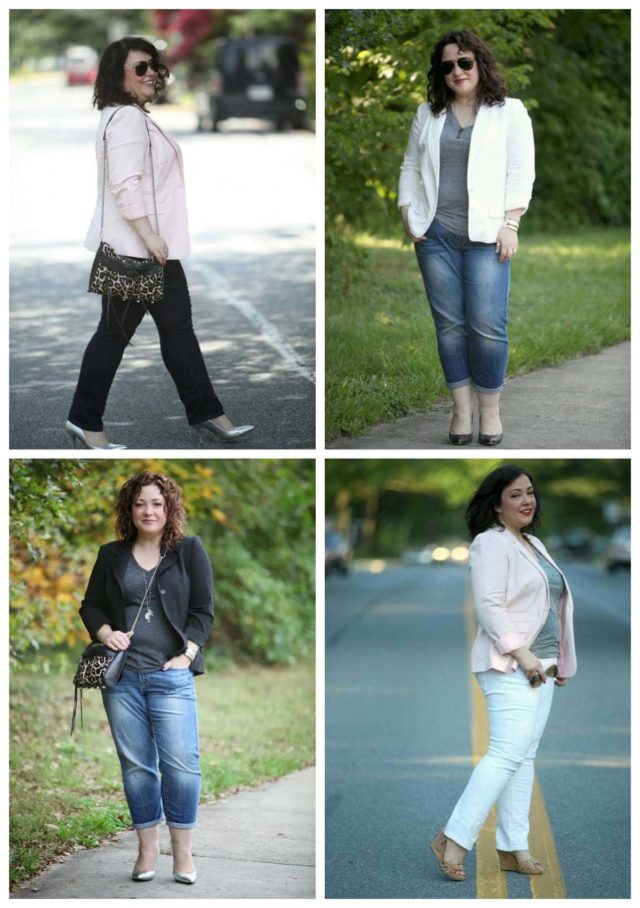 Outfit 1 | Outfit 2 | Outfit 3 | Outfit 4
Two of the outfits above are from 2013.  Two years ago I was sporting the same bag, the same silver pumps, the same sunglasses, the same bracelet and necklace, even the same Old Navy Vintage V-neck tee shirt!  Not only that, the Gap Sexy Boyfriend jeans in those two 2013 pictures were still in my wardrobe until a month ago when the crotch blew out and I just got in the mail a replacement pair.  To say I have a certain look would be an understatement; this is a uniform and honestly, that's not a bad thing.
Life is short, it's a waste of time to constantly reinvent the wheel or reinvent your style if you know what works.  The black blazer in this outfit post I just bought this summer; I own this blazer in ivory crepe and pale pink (and used to have in neon yellow and regret selling it).  I was looking in my closet and realized while I have black blazers, none of them are classic cuts.  The pink jacket has done me well, it survived NYC, buttons comfortably, is a fabric that works with office trousers or a pair of jeans… why waste time trying to find something different?  I care about style, I love fashion, and I think how you look is important, but being – existing – living – enjoying life trumps it all.  Get out of your closet and get out into the world!