This article may contain affiliate links; if you click on a shopping link and make a purchase I may receive a commission. As an Amazon Associate, I earn from qualifying purchases.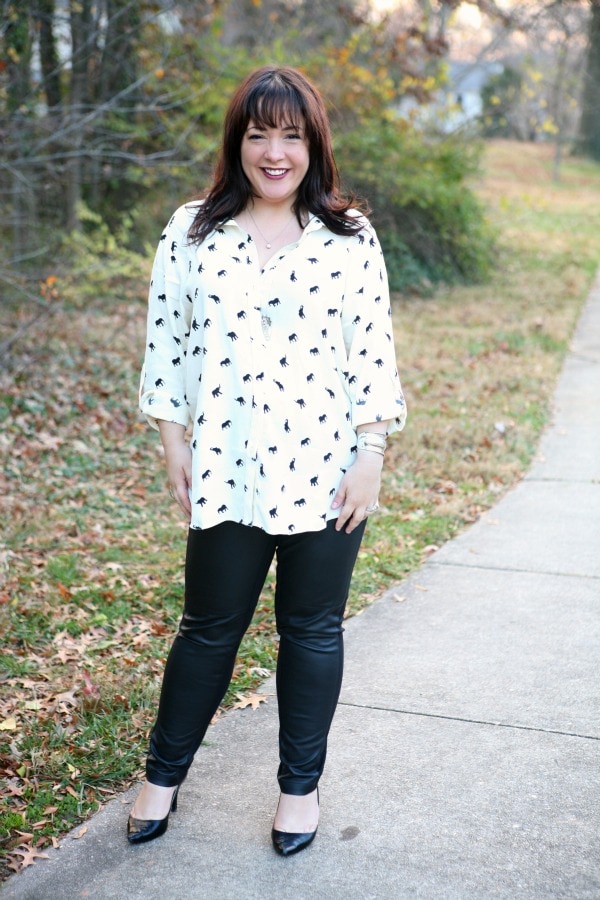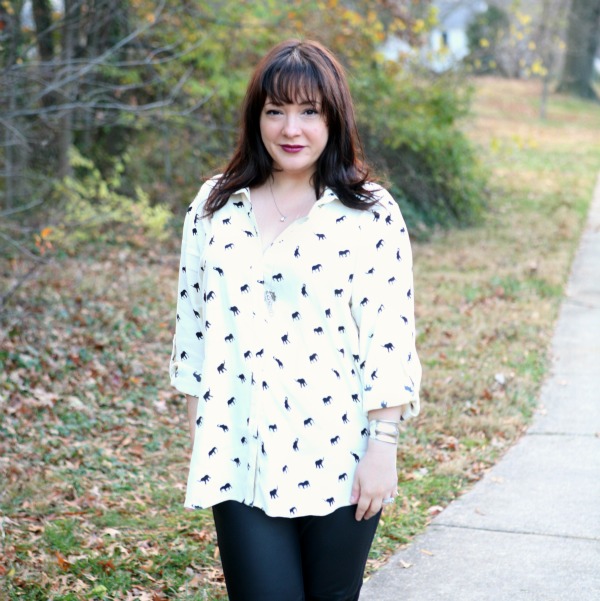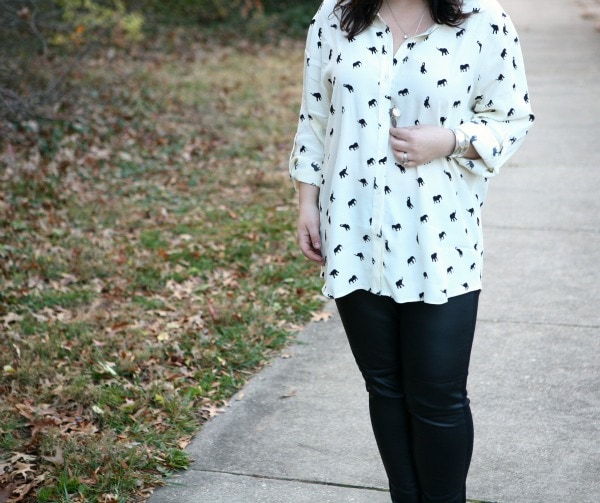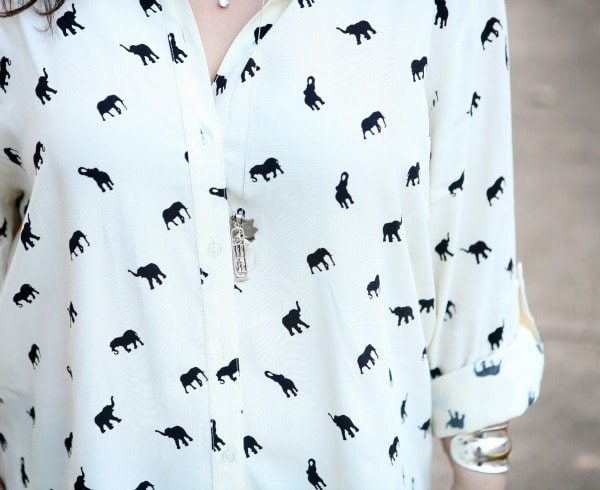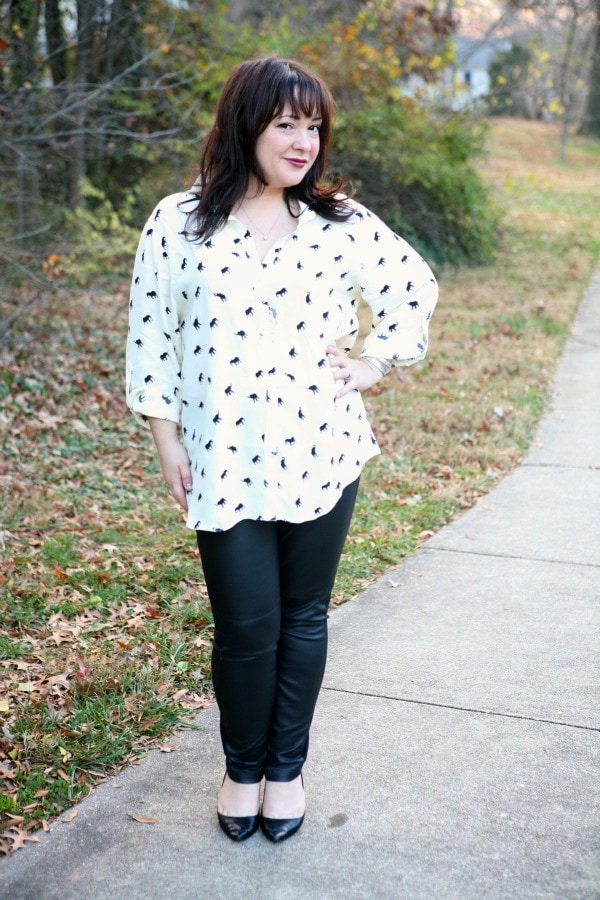 I can't rave enough about the new arrivals at Gwynnie Bee. Sequins, leather, peplum, and some of the most fun prints. As soon as I saw this elephant print shirt I had to add it to my Gwynnie Bee virtual closet! Ensembles like this are perfect for weekends or days when I am running late – lots of details, but simple pieces that are quite comfortable. This top would also look cute with skinny jeans tucked into black engineer boots, and I toyed with wearing a leopard haircalf cuff with it for some fun pattern mixing. Think the shirt would also look great under a black boyfriend blazer with black heavyweight leggings or narrow pants and a pair of flats (maybe leopard print!).
here's still a few days to take advantage of Gwynnie Bee's free trial promotion. Through November 30, 2012 if you sign up for Gwynnie Bee and mention Wardrobe Oxygen you get a free, 30-day trial subscription (up to three items at a time). Cancel on or before your 30 days are up and you won't be charged a thing (Gwynnie Bee will need their clothes back though). Just request an invite (the site is invite-only at this time), tell them that Wardrobe Oxygen referred you, activate your account, browse around and give it a try. You will receive an email with the invite and the trial instruction.
If you celebrated, how was your Thanksgiving weekend?  Thursday, we went to my mom's house for our traditional Thanksgiving feast.  This year we got a local, hormone-free, happy life turkey from Ferguson Family Farm via our local farmers market and boy, does it taste better than the standard grocery store Butterball!  Each year we have the same side dishes – boiled pearl onions, peas, mashed potatoes, stuffing, rolls, cranberry sauce.  I usually make green bean casserole but decided to be a bit healthier this year (and be dairy-free) and made broccoli rabe in garlic olive oil with red pepper flakes.  Sunday was my husband's paternal side of the family reunion in Maryland and we had a great time catching up with loved ones and Emerson had a blast making crafts and playing with her cousins.  The rest of the weekend wasn't relaxing but it was productive – got a lot of cleaning done (you can see my closet cleanout on Instagram), bought a new TV since ours decided to die the day before Thanksgiving, and had a lot of QT with Karl and Emerson.
Follow Me | Twitter | Facebook