This article may contain affiliate links; if you click on a shopping link and make a purchase I may receive a commission. As an Amazon Associate, I earn from qualifying purchases.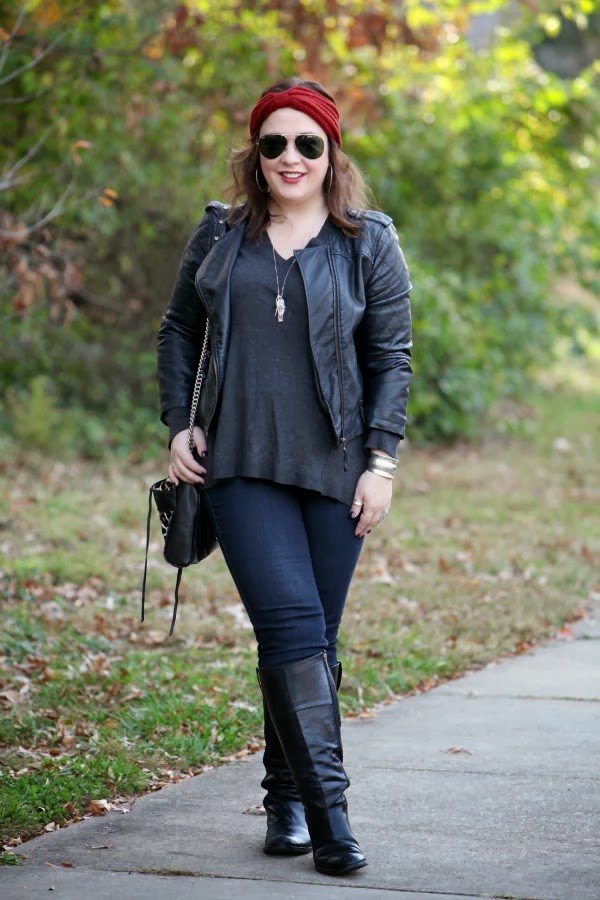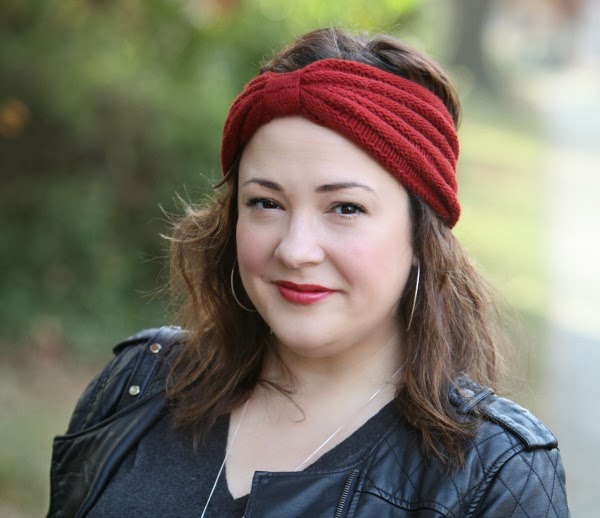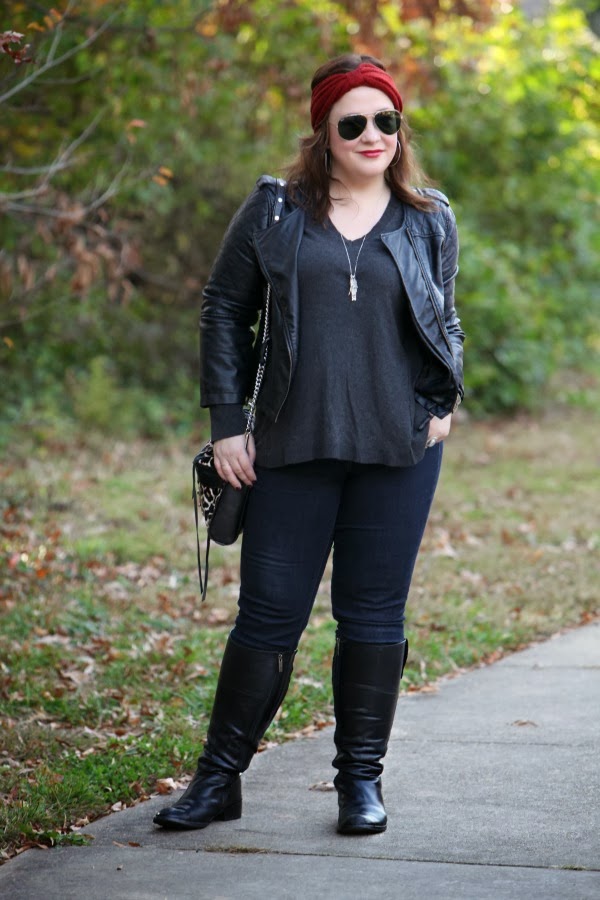 If you follow me on Instagram, you know I wore this outfit last Friday. Last week was insanity – long hours at the office, dreadful commutes, Emerson had nightmares.. you name it, I drank a lot of coffee to compensate for stress and lack of sleep and the last day of the week left me looking as frazzled as I felt. No way was I going to try to make my hair look good or wear something that wasn't super easy and comfortable. Honestly, I wasn't going to do an outfit post, but well… I don't try to be HIGH FASHUN, I use my outfit posts to show real-world personal style on a woman who loves fashion and is over 30 and over a size 10… so here you go, real life!
Nepali TDM Designs sent me this cashmere headband/turband and I thought it was pretty awesome. Soft and cozy, keeps my ears warm this winter, and it hides a really bad hair day! Brilliant! Not only that, the amazing folks at Nepali by TDM Designs are offering Wardrobe Oxygen readers 50% off these cashmere headbands! They come in a bevy of colors, can be adjusted to be wider or more narrow, and your purchase will help support the women of Nepal with above-market compensation, access to healthcare, and scholarships for the education of their children in order to help break the cycle of poverty.  Use code ellie50 at checkout – this code will only work for the headband. However, with code wardrobeoxygen you can 25% off the rest of the site!
Follow Me | Twitter | Facebook | Instagram