This article may contain affiliate links; if you click on a shopping link and make a purchase I may receive a commission. As an Amazon Associate, I earn from qualifying purchases.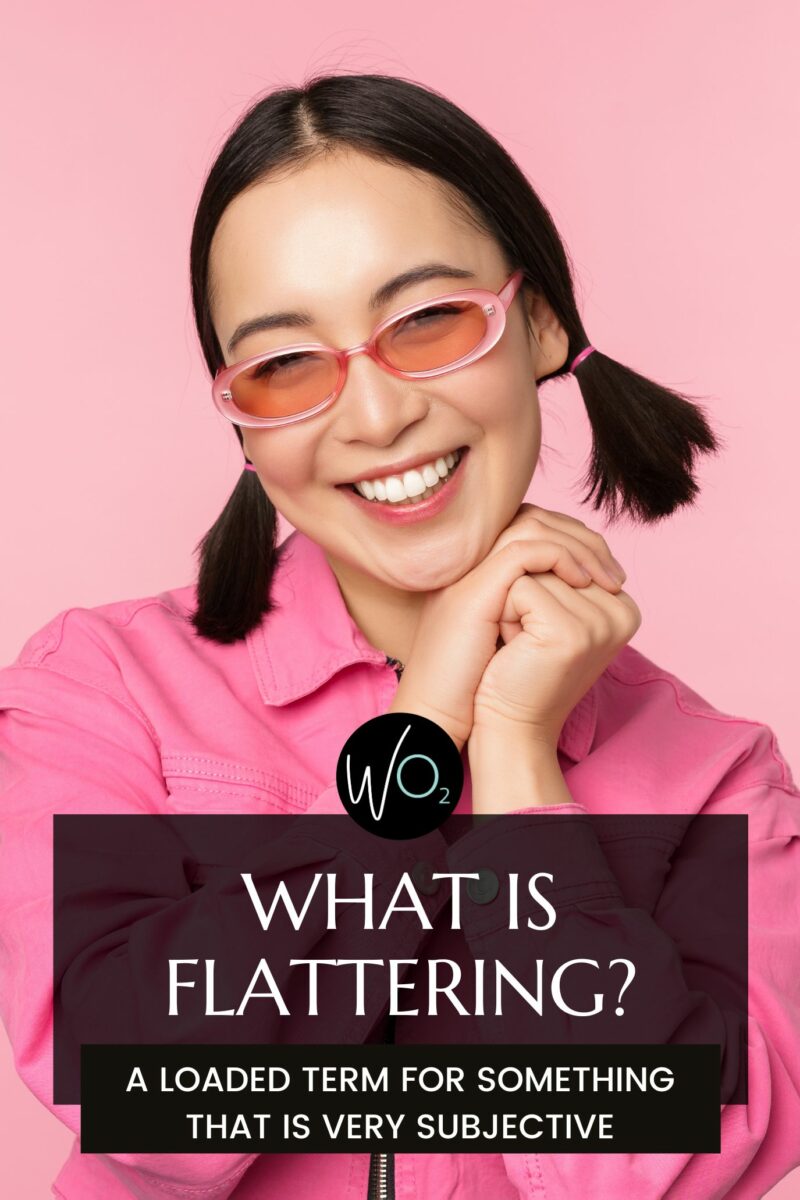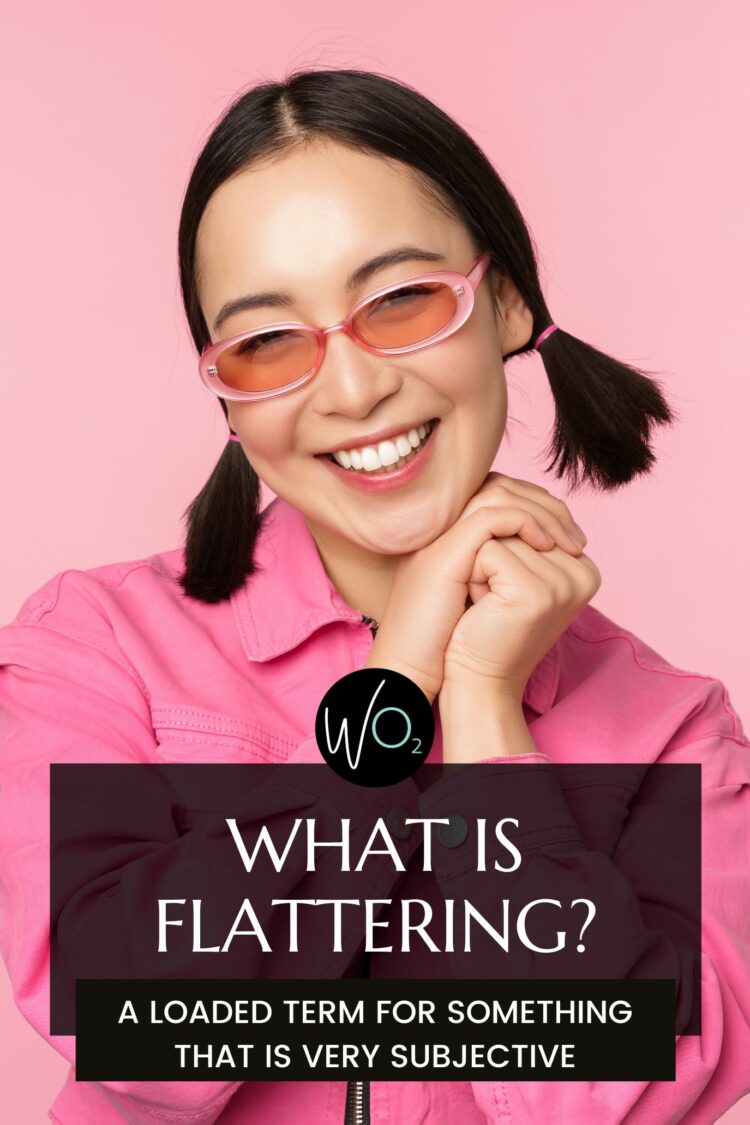 I shared this Buzzfeed piece, Five Different Stylists Dressed Me In "Flattering" Outfits And Here's What Happened on Wardrobe Oxygen's Facebook page. I do think "flattering" is subjective, and many make assumptions about what makes an item flattering. I loved the piece (heck, I love most anything Kristin Chirico writes on there) but something was nagging me. Some of the items Chirico thought terrible I found to actually look good, and items she loved I thought weren't as good on her.
My friend Rosana summed up what I was feeling in her comment:
"My two cents as a personal stylist: Saks was good but you could tell from body language that was not her personal style. That's the hard part. Dress the body – OK. But then the client can feel "off" in a look because it doesn't feel authentic. The ModCloth dress she said she liked best — she looked good in not only because if fit but because that style felt authentic to her. Her body language changed. She obv is a little rockabilly."
Flattering is subjective. Flattering is in the eye of the beholder. Flattering is blending the viewer's opinions and personal preferences with societal norms and maybe a pinch of what they know about the wearer of the piece. What one may find flattering may leave another flabbergasted. And what you find to be flattering may not be considered such, even by style "experts."
As Rosana mentioned, the problem with the BuzzFeed piece is the stylists didn't factor in her personal style. This may have been lack of skill for the stylists, or it may have been Chirico's desire to not sway the stylists from what they would suggest is "flattering."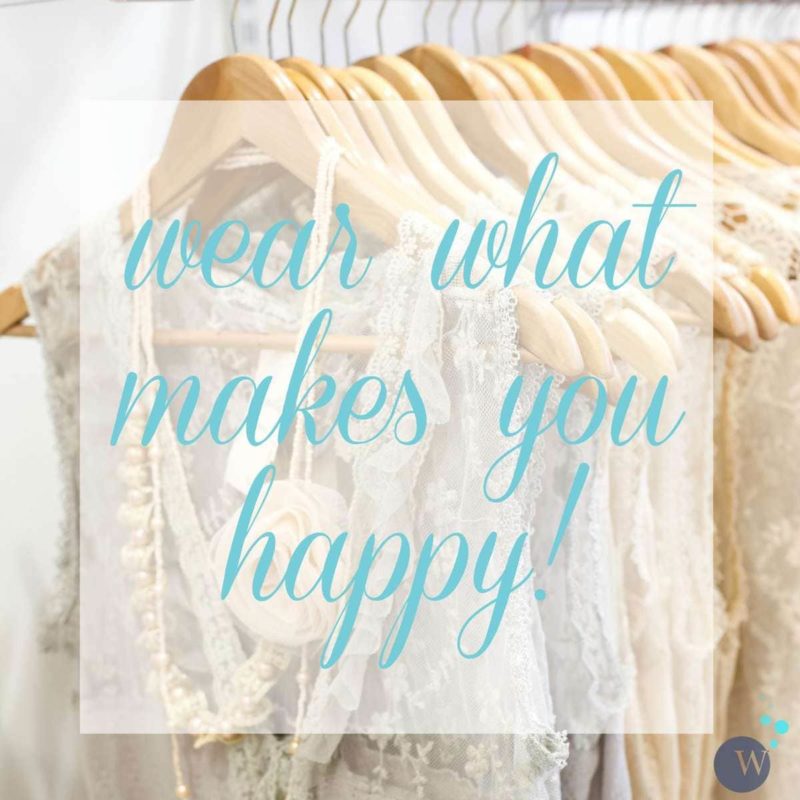 Often on my blog, I receive comments that one look is more flattering than another, that my look may be more flattering if I lowered the hem, raised the hem, chose a different color, wore a different shoe. And all these comments are usually right for what many consider flattering, but they aren't always right for me personally.
As a blogger, I often get caught up with trying to create an outfit to garner the most compliments and the most sales. You're not going to click on a link and shop if you think I look like a hot mess, and you're likely not going to stick around as a reader for long if I don't have inspiring outfits. But often the most flattering looks don't flatter my soul.
My soul is a lot like my home. My soul is a bit disorganized, very colorful, with weird quirky things that catch your attention. A mix of thrifted, inherited, and Freecycled items along with classic pieces bought to stand the test of time. There may be a few scuffs on the furniture and dust bunnies in the corner, but it's comfortable and there's often a gathering of friends happening on weekends with lots of music and laughter. I think my wardrobe follows suit. It may not be textbook flattering or stylish or fashionable but it's very me. And it flatters my disorganized, colorful, real soul.
I used to be very judgmental of other women's outfits. Oh my GOSH, I can't believe that woman would wear that dress! Ew, I would totally put a pair of Spanx on if I were she. I wish I could give that woman some fashion advice, why would ANYONE buy that blouse?
But the thing is, we're all individuals with different priorities, different personal tastes, different lives. Maybe that woman would like some free fashion advice, or maybe that woman is dressing for her soul instead of my armchair quarterback critical gaze. When I realized that, I stopped dressing for strangers and started dressing again for myself.
You know yourself better than anyone else on this planet. While a personal stylist, celebrity fashion consultant, or fashion advice blog can provide some very helpful guidelines for shopping and creating personal style, only you truly know what is best for you. If you work directly with a stylist, she would get to know who you are and factor in your personal style.
If you're doing it on your own with advice from a book, show, or blog, you need to be your constant reminder to keep the you in your wardrobe. As for me, I need to also take that advice and continue to dress for me, not the blog. And by doing that there may be some outfits readers may consider fashion fails, but they likely feel like wins for my soul.
Wear what makes you happy. Wear what makes you feel good. For some, that may be a dress that whittles their waist and makes their legs a mile long. For others, it may be more about print or color. And for others, it may be that blouse that stresses out the sartorial part of your brain but makes her soul sing!