This article may contain affiliate links; if you click on a shopping link and make a purchase I may receive a commission. As an Amazon Associate, I earn from qualifying purchases. 
Karl and I took a little couples' getaway last month to Columbus and it was just what the doctor ordered. Only a six-hour drive or 1-hour flight from DC, Columbus is a thriving city with plenty to do and see. Their culinary scene is amazing, with so many unique restaurants, food trucks, and talented chefs.  It was the perfect city for a quick getaway where we could relax, recharge, and celebrate as a couple.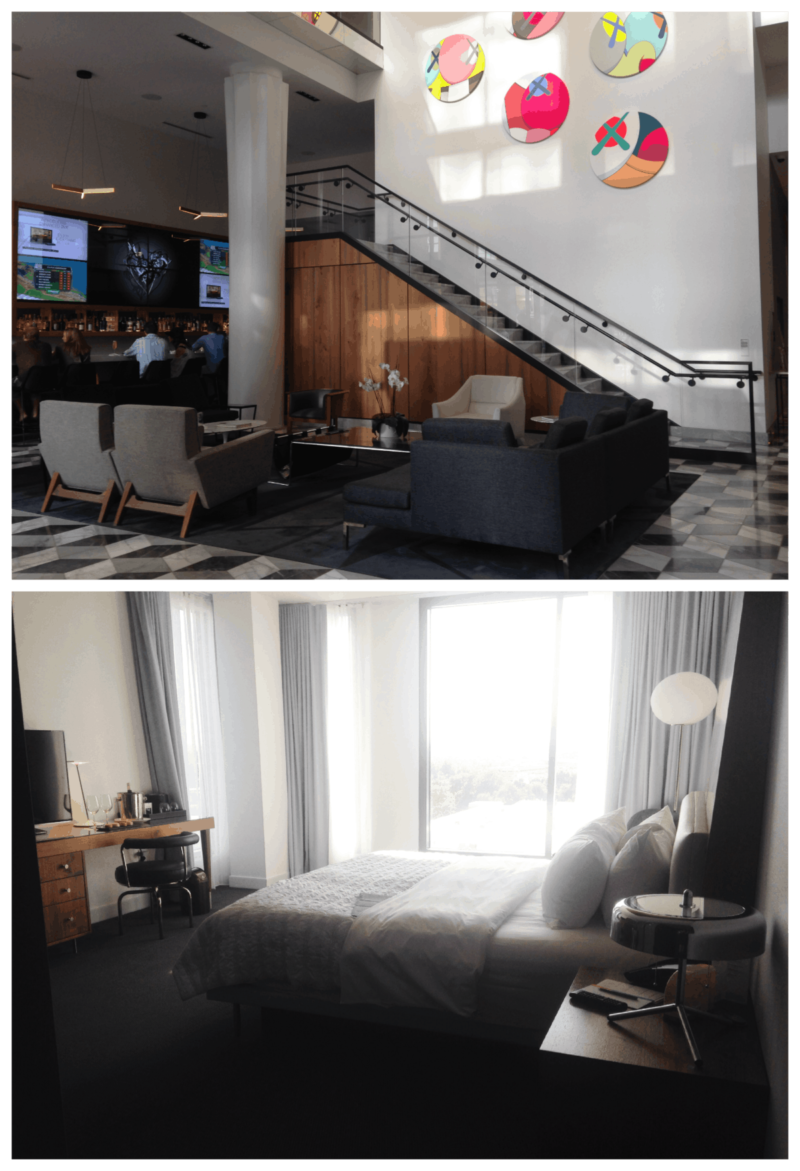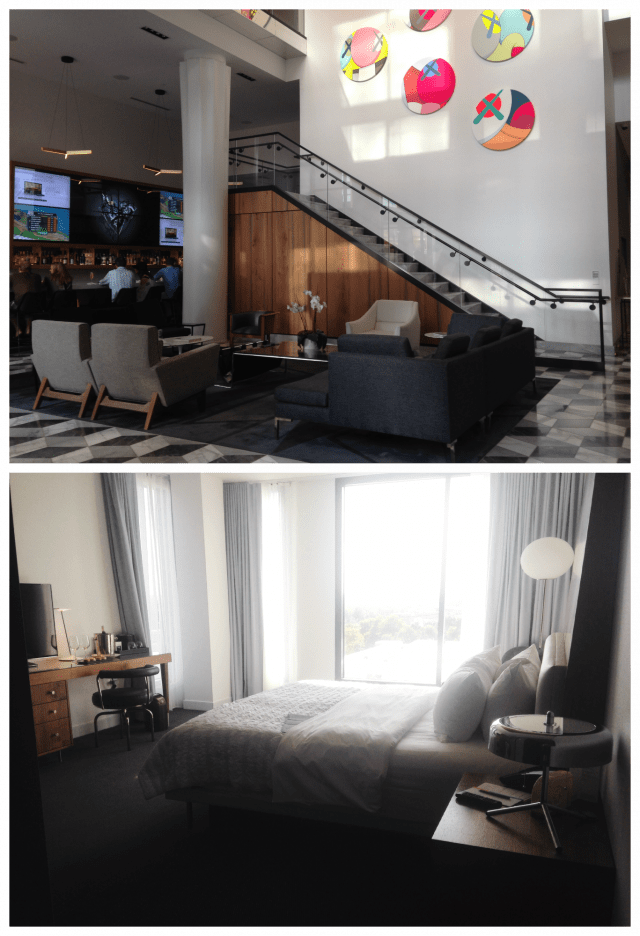 We stayed at Le Méridien Columbus, The Joseph, a gorgeous boutique hotel conveniently located on High Street in The Short North. Staying here was a real treat; because I am a Starwood Preferred Guest member (seriously join those free loyalty programs they're worth it), we were upgraded to a Deluxe King room. The room was spacious and gorgeous, with a beautiful view of the city and the staff had macarons from Pistacia Vera and a bottle of Chardonnay on ice waiting for us.  I don't think I've ever before taken so many showers in one weekend; I was obsessed with the shower's perfect rainshower head, strong pressure, and plenty of hot water.  We took advantage of the room service one evening and the food, prepared by the adjoining Guild House restaurant, was astounding.  Even the lobby was great; cool furniture and decor but comfortable enough to chill and read the paper, drink a cocktail, and do a bit of people watching.  The Joseph staff was warm, friendly, and extremely helpful.  I would stay at this hotel again in a heartbeat and recommend it completely if you're coming to visit Columbus.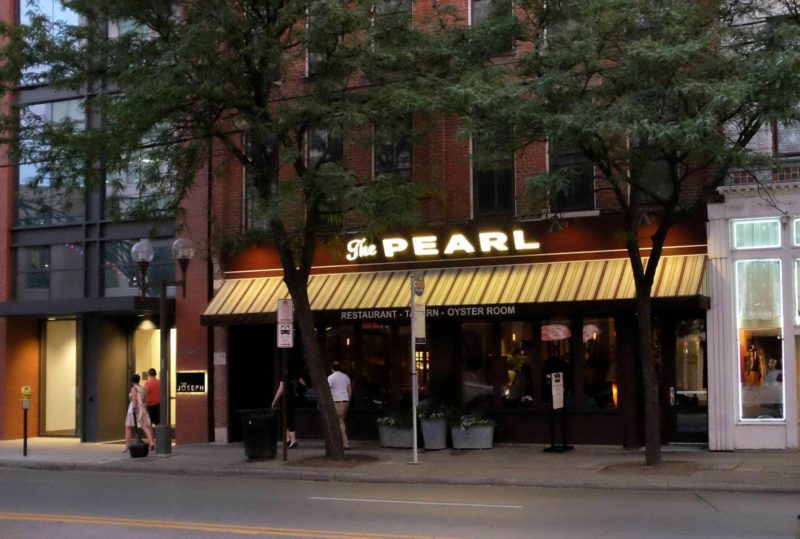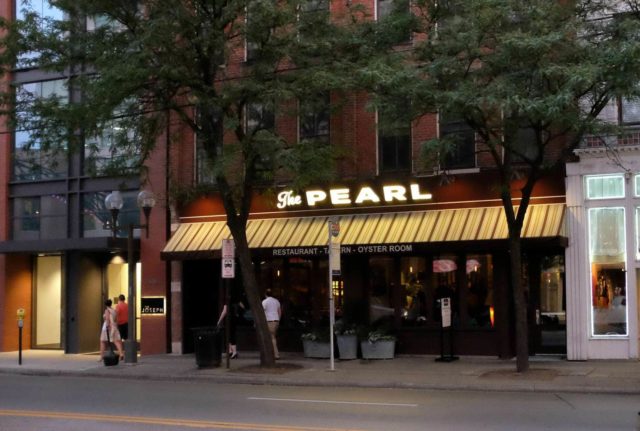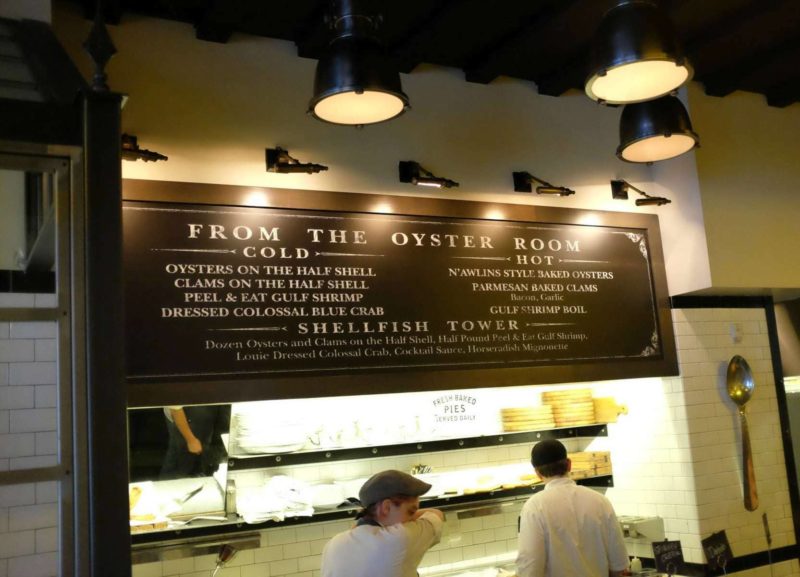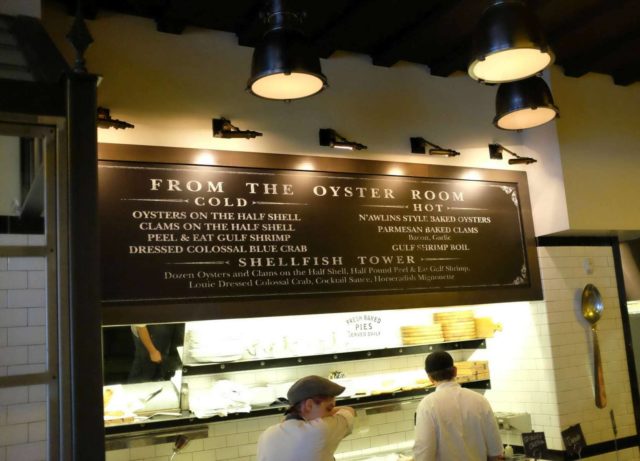 Every time Karl and I visit a city, we get oysters.  The Pearl is located directly across the street from The Joseph, and was recommended by many as the place to go in Columbus for oysters.  The place was busy, but in just a couple minutes we were able to get seats at the oyster bar.  The place was well staffed, and everyone was very friendly.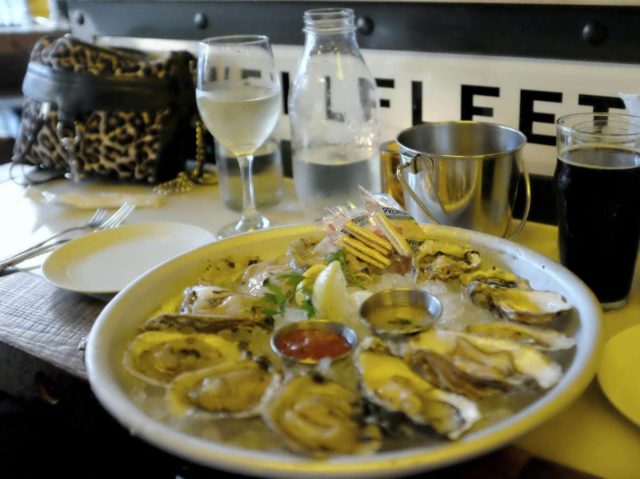 We started with a mixed dozen of oysters and then got a second dozen of the ones we liked best.  Karl got the restaurant's exclusive Pearl Oyster Stout from North High Brewing and I chose a glass of Sauvignon Blanc.  We were both pleased with our selections.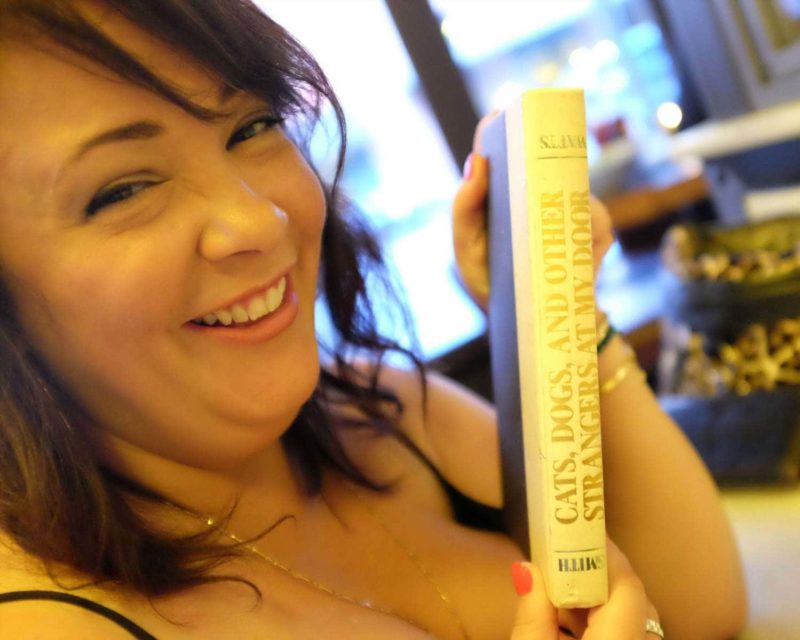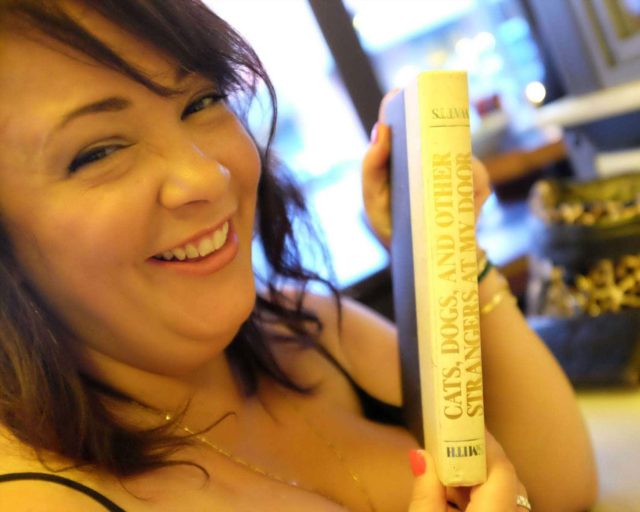 The bill arrives in a hardback book; I loved the randomness of the one we received!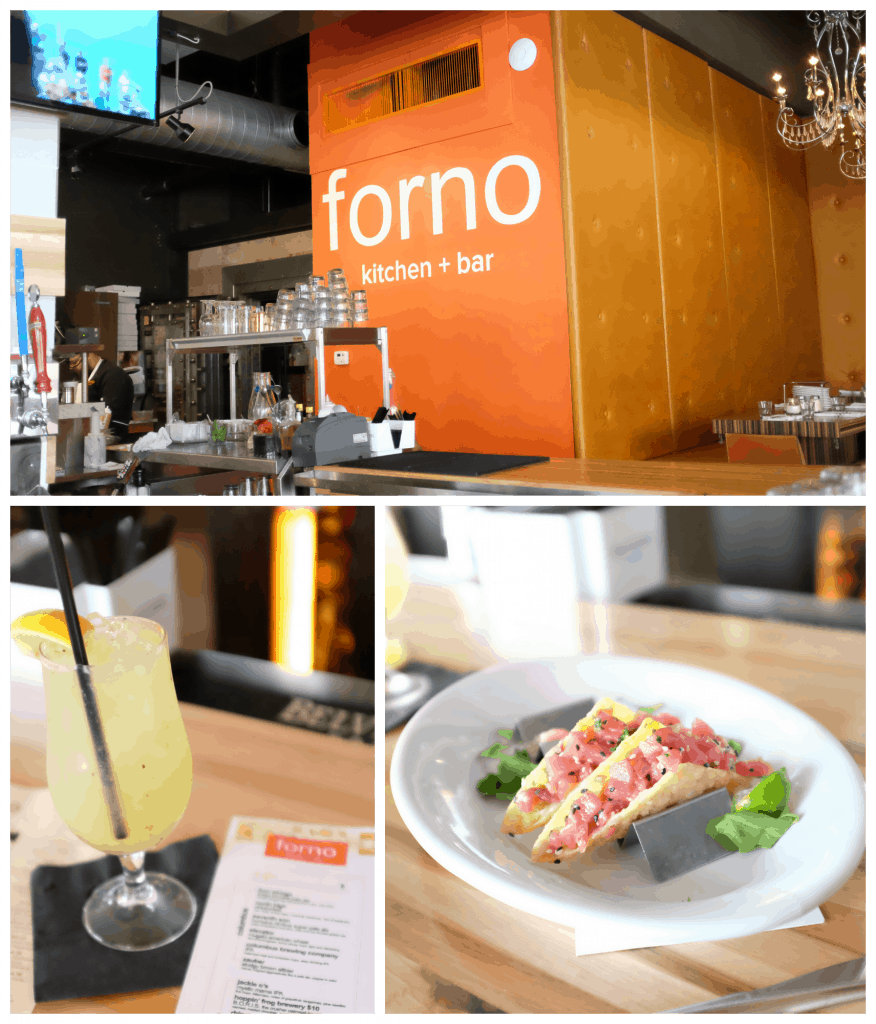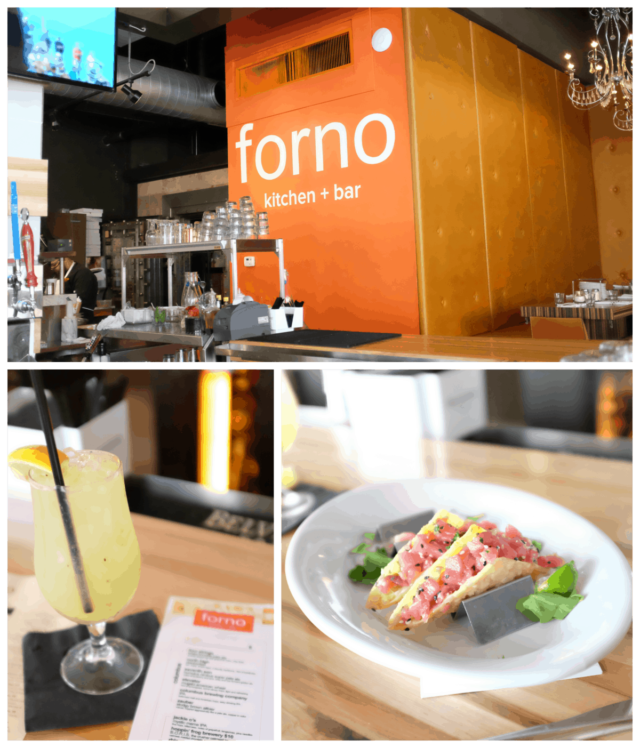 We also got a chance to check out forno kitchen + bar, an elegant and modern space that is still inviting.  We stopped by between meal times for a cocktail and appetizer.  We sat at the bar and found that our bartender Jimmy was a true mixologist who is passionate about food and drink and quite knowledgeable about the Columbus culinary scene.  While Karl got a Woodford Reserve neat, Jimmy recommended forno's Kiwi Mule, which was delicious, crisp and refreshing on a warm summer day.  We shared the Ahi Tuna Tacos which were phenomenal, and made us wish to return and try more from their menu.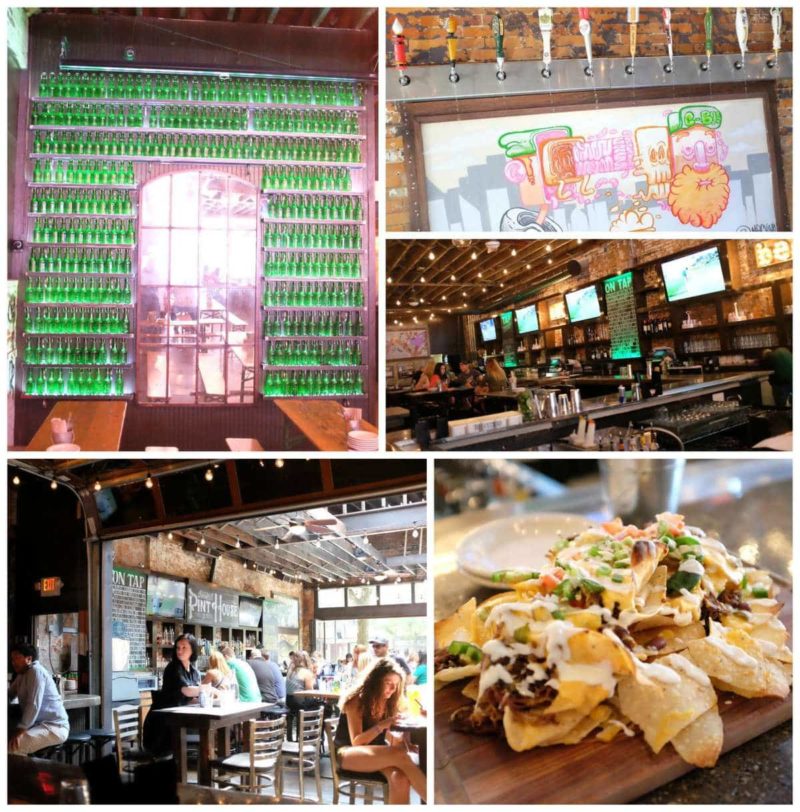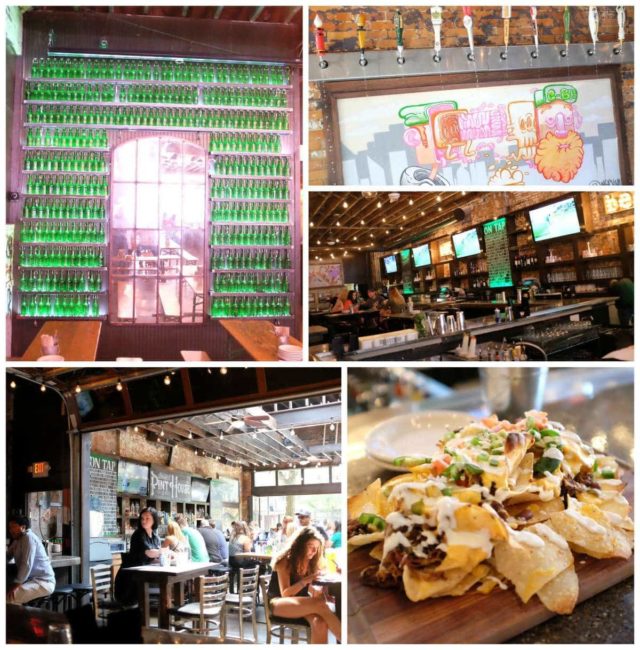 forno recommended we check out Short North Pint House & Beer Garden.  Run by the same folks as forno, but a completely different experience.  The Pint House is ginormous – a front room with a ton of light, tall tables, and the funkiest fountain made from beer taps.  A bar goes along the wall of this area into the main part of the place,  and juts out to hold at least 30 stools and continues down the wall to the back.  Over 70 different beers on tap and dozens more available in bottles and cans, the place is a beer lover's dream.  I don't drink beer any more, but I had a Moscow Mule.  I know these drinks are popular nationally but I had never seen so many people drink them before I visited Columbus.  It seemed everywhere I looked someone was sipping out of a copper mug.  I had never had one before, and now I see the appeal.  Karl tried a few different local brews, and the folks at the Pint House were kind enough to treat us to their Short Rib Nachos, which were tasty and plentiful.  This place was hopping even in the middle of the day, and the staff was super energetic and friendly.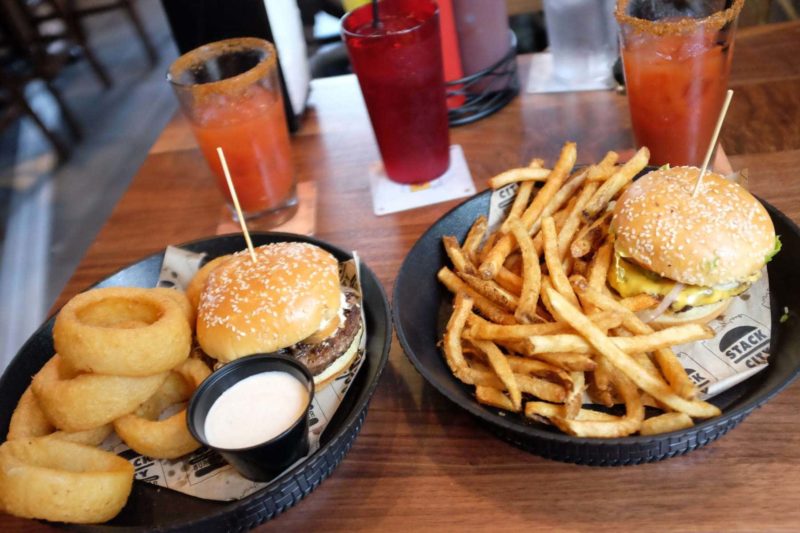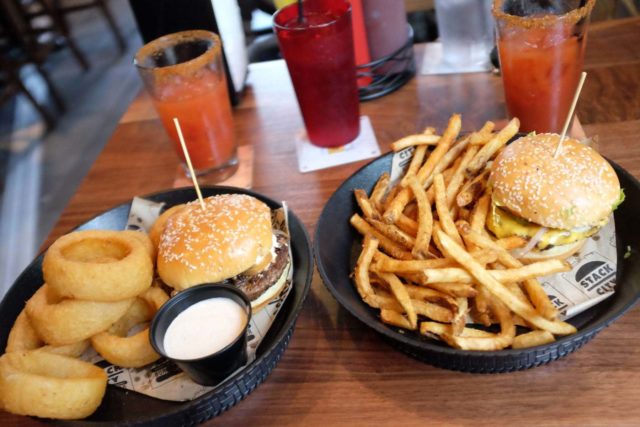 The first night in Columbus, we met a couple who recommended we check out Stack City Burger Bar, a new restaurant part of the Hyde Park Restaurant Group, which also owns a half dozen other restaurants in Columbus.  Thinking this would be your run of the mill bar and burger joint with a bunch of TVs showing sports, we were pleasantly surprised.  The location is warm and modern but somehow made big screens part of the decor.  Plenty of outdoor seating, but we decided to sit inside, though they opened up all the walls so there was a gorgeous breeze.  We each got a Bloody Mary which was really delicious and made with coconut vodka and just the right amount of spice and heat.  Karl got a bison burger with goat cheese, caramelized onions, and a side of onion rings; I chose the Red White and Blue burger (lettuce, tomato, onion, bread and butter pickles, cheddar) with fries.  They cook their burgers medium well, but they are not dry.  Incredibly flavorful and juicy, a bit reminiscent in flavor to Shake Shack, though the buns are slightly toasted and have the perfect amount of firmness.  We each could only eat half of our burgers and just a bit of the sides; the burgers were so good the leftovers tasted great a few hours later after sitting in our hotel minifridge!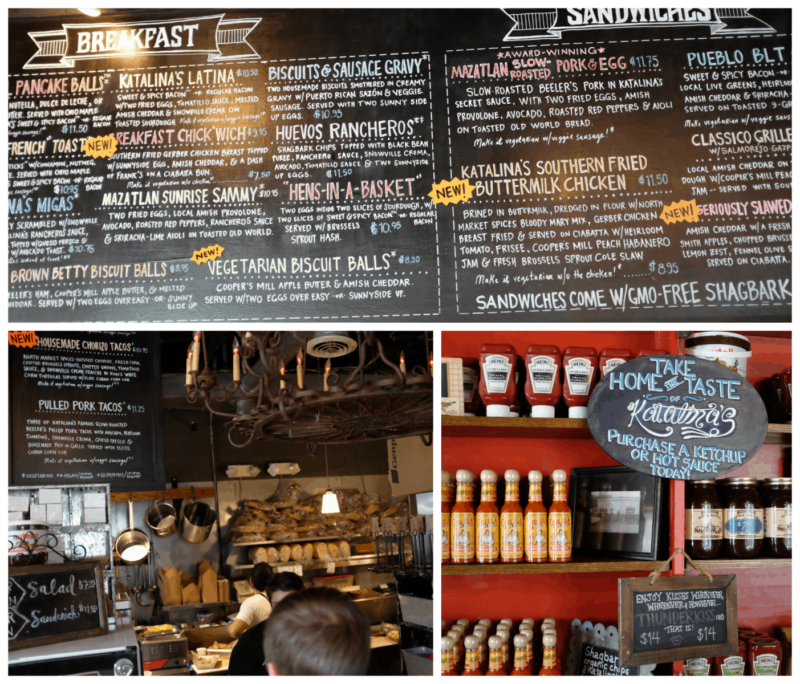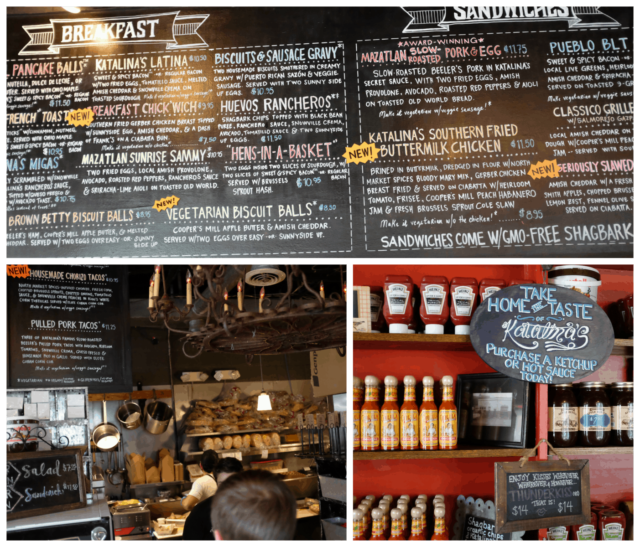 We were informed that one of the best breakfast destinations in Columbus is Katalina's. Located in the Victorian Village (less than a mile and an easy and pretty walk from the hotel), Katalina's prides itself on using local and fresh ingredients.  Katalina's is a casual and cheery place; you order at the counter and they bring it to your table either inside the small cafe or on the outdoor patio.  We got there around 9am and the place was pretty full but we didn't have to wait in line very long and snagged a table indoors.  If you want to eat outside, I recommend getting there as close to open as possible.  We were psyched about our seat; there was a sign there from a regular customer who was in Italy for the summer; he provided his SnapChat and Instagram handles and wanted to hear from those who enjoyed the restaurant from his favorite table.  How adorable is that?  We took a selfie and I mentioned him on Instagram and he wrote back the same day!  Such an example of the fun and friendly people of Columbus.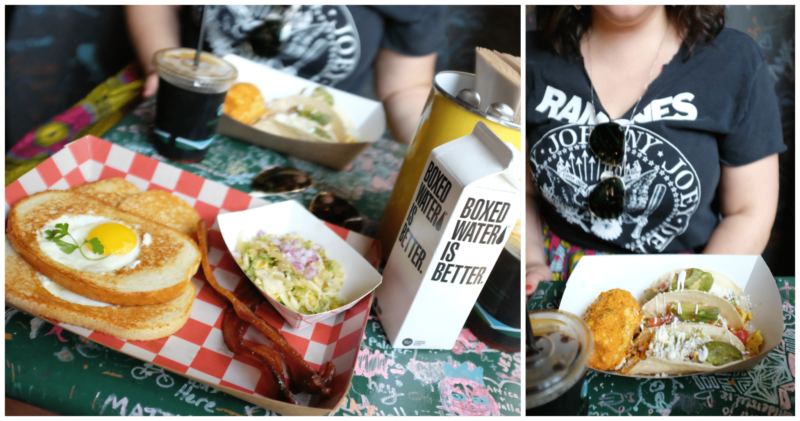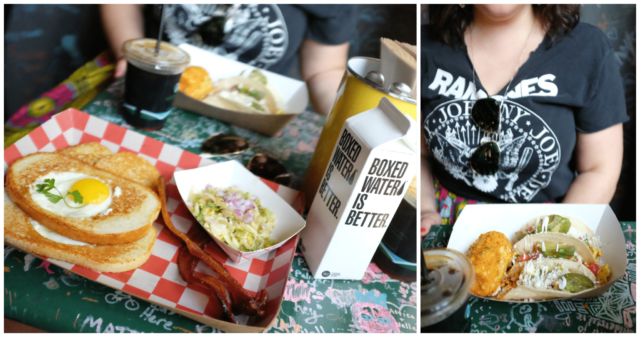 I got the breakfast tacos with chorizo, which were amazing.  Everything was so fresh, and it came with a side of the most amazing corn on the cob I have ever enjoyed; steamed so it was juicy and plump and coated in spices that had a hint of heat and tons of flavor.  Karl got Hens in a Basket and couldn't stop raving about the Brussels sprouts slaw side.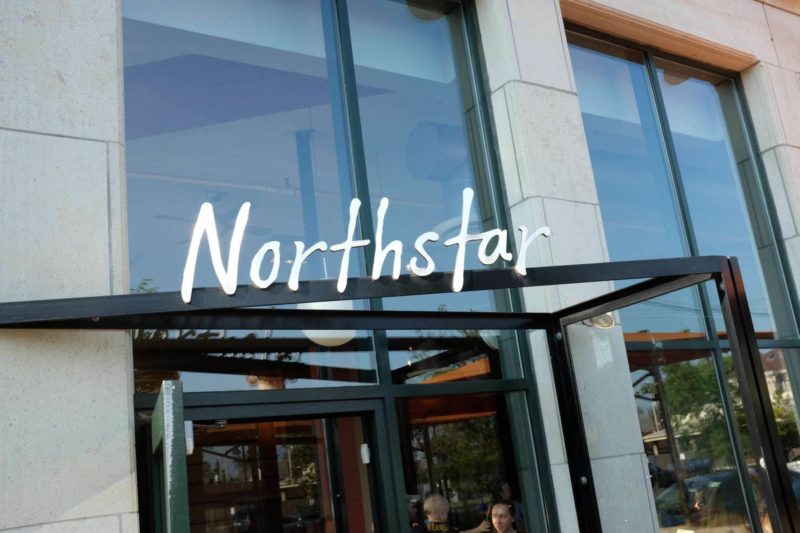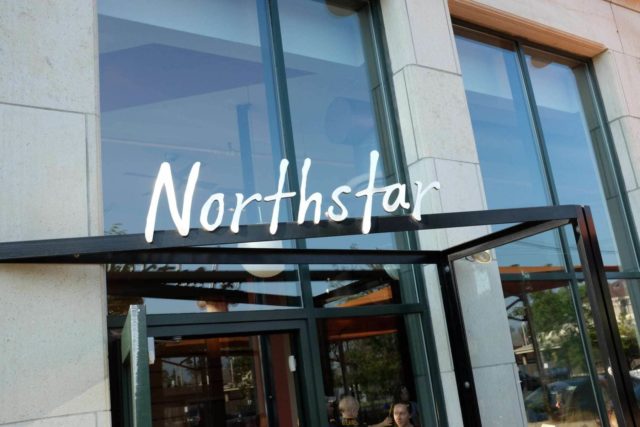 The other place we knew we had to try for breakfast was Northstar Cafe.  With three locations in Columbus, we visited the one in the Short North, which was just a few blocks down from our hotel.  Northstar also has indoor and outdoor seating, a casual atmosphere, and a focus on organic ingredients.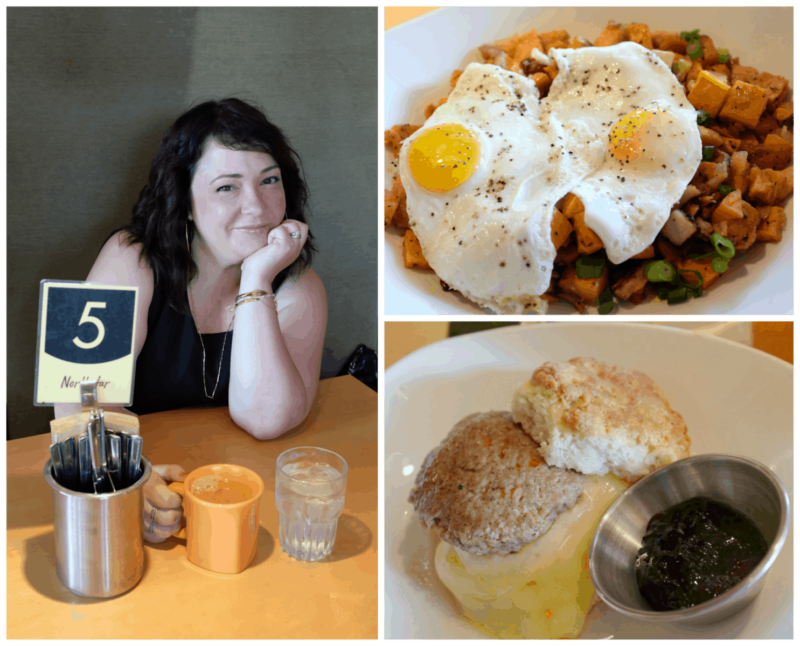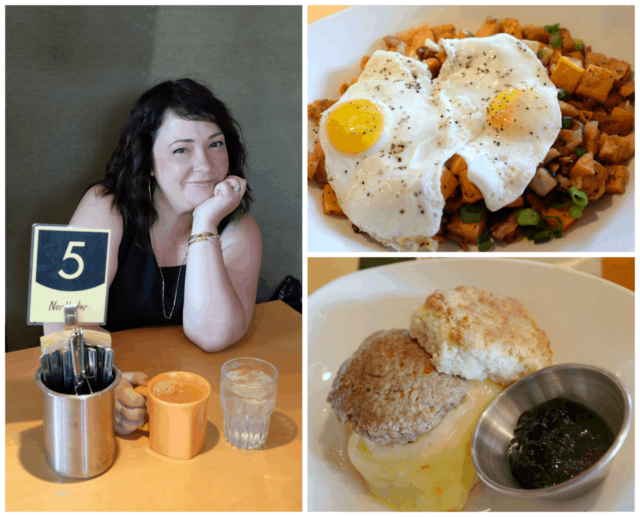 I got The Standard Egg Sandwich with sausage, Karl chose the Sweet Potato and Turkey Hash.  The sun was strong and while we got there early enough for outdoor seating, we chose to sit in the airy and inviting dining room.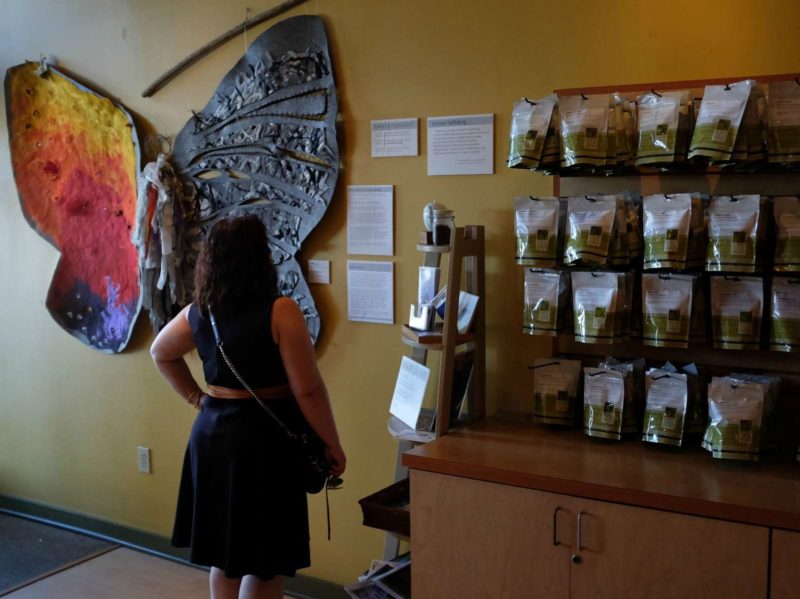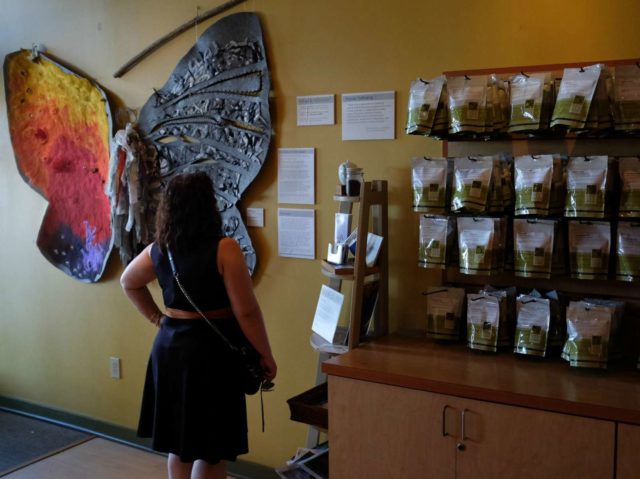 There's plenty of fabulous independent coffee, tea, and juice shops in Columbus.  I didn't see a single Starbucks and it was AWESOME.  Our hotel provided illy coffee pods and a little machine in our room that made phenomenal espresso and coffee so we didn't visit any coffee shops.  However, we stopped by Native Cold Pressed Saturday morning and got some delicious green juice to counteract our Friday night cocktails.  On Sunday Karl got delicious Jasmine Pearl iced tea from ZenCha Tea Salon.  ZenCha was so relaxing and the art in there to show awareness for human trafficking was powerful.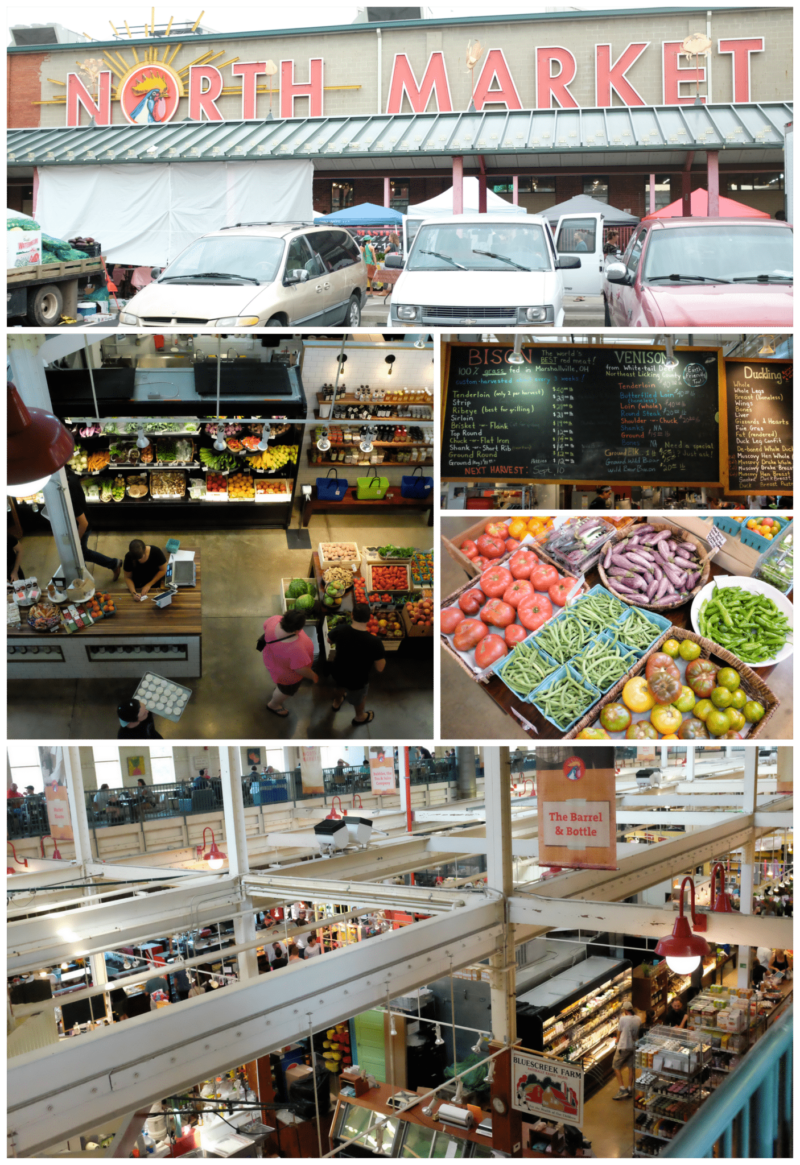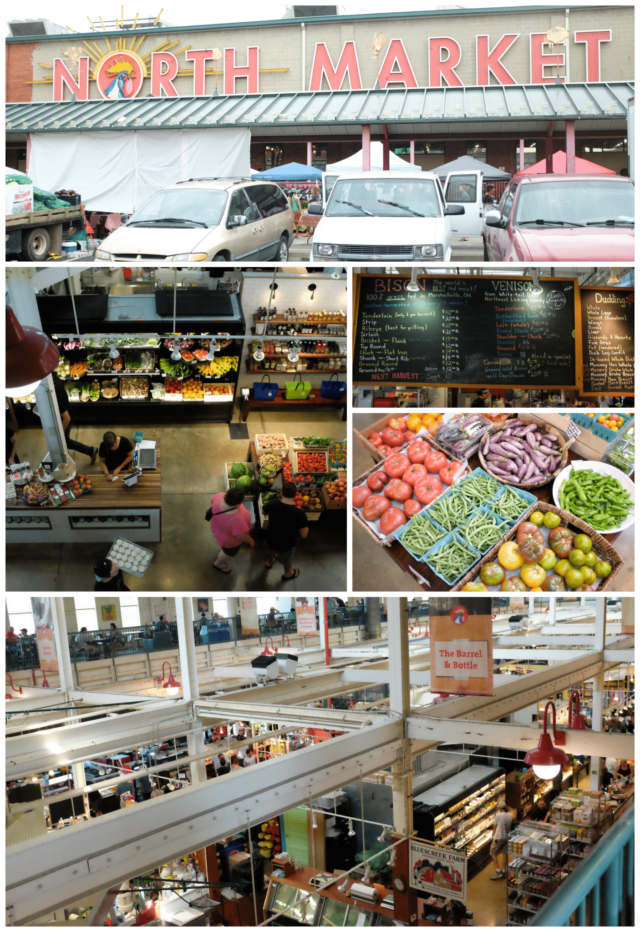 A must-visit when in Columbus is the North Market.  Established in 1876, the market has over 30 vendors offering local and fresh food.  The main floor is like other markets I have attended; stalls for fishmongers, butchers, bakers, coffee roasters, pastry chefs and yes even the famous Columbus Jeni's  Ice Cream.  Upstairs has plenty of seating (and a great view of the booths below) and Hot Chicken Takover, one of the most buzzed-about restaurants in Columbus.  I could have spent all day at North Market, and could have spent my entire paycheck.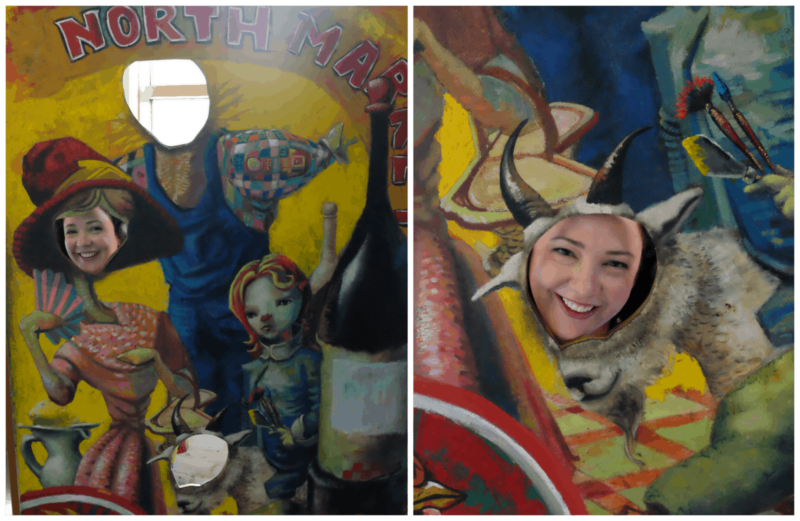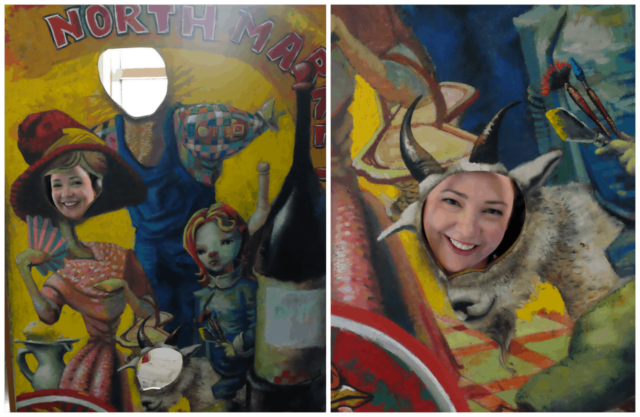 And you know you always wanted to know what I looked like as a goat! We saw this upstairs in North Market and I couldn't resist!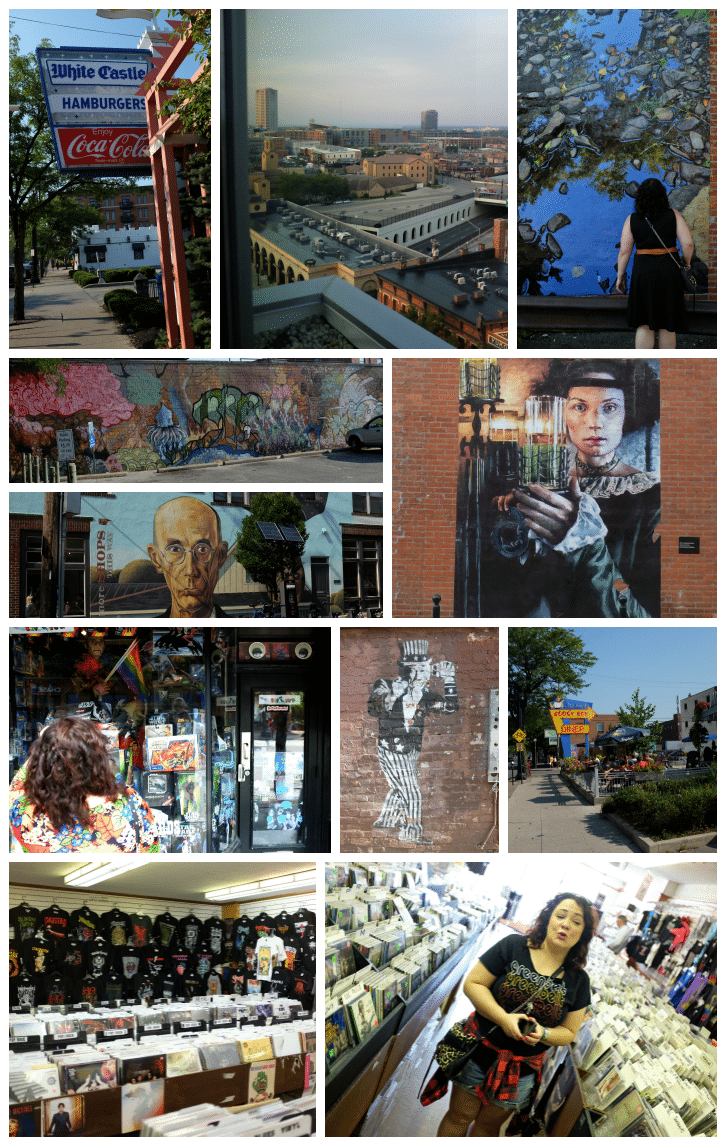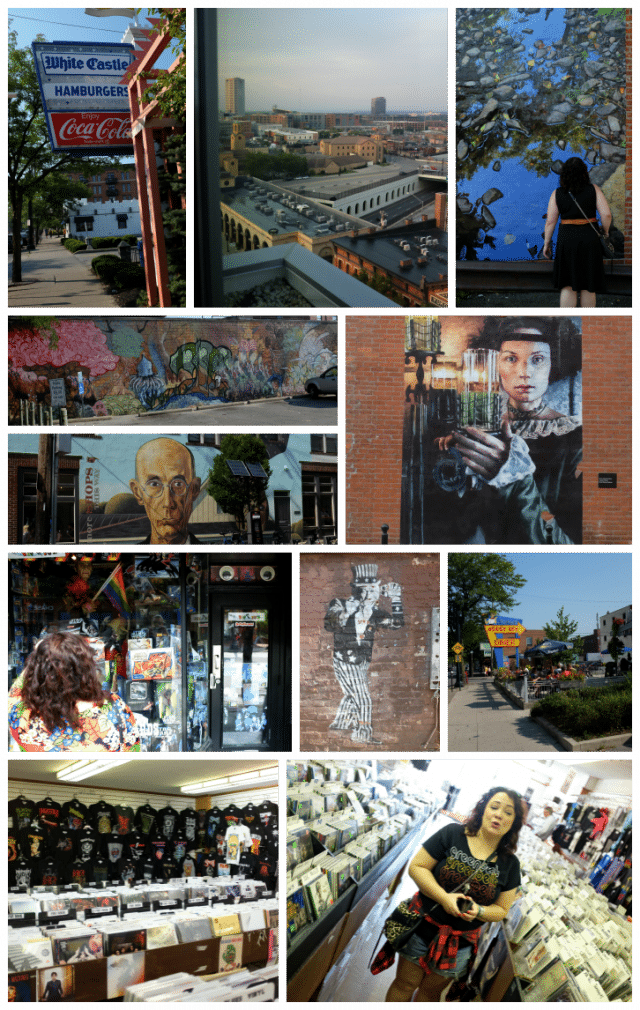 The weather in Columbus was perfect – in the 80s, sunny, with a light breeze.  Being from DC, we loved having a break from the humidity and all the mosquitoes!  We walked a LOT, often with no place in mind, just checking out the city.  It's an easy city to walk; we never drove our car and had CoGo Bike Share available for longer treks.  To be honest, we forgot to take pictures on most of our adventures, we just enjoyed a new city full of some of the nicest people.  Columbus is creative, colorful and modern.  The culinary scene rivals larger metro areas like DC but is not at all pretentious.  While all the current trends can be found in dining, art, and fashion, it's shared in such a friendly manner. (That last picture Karl said I had to share of me in Magnolia Thunderpussy.  He says that's my "face" when I'm plotting a scheme or justifying a purchase!)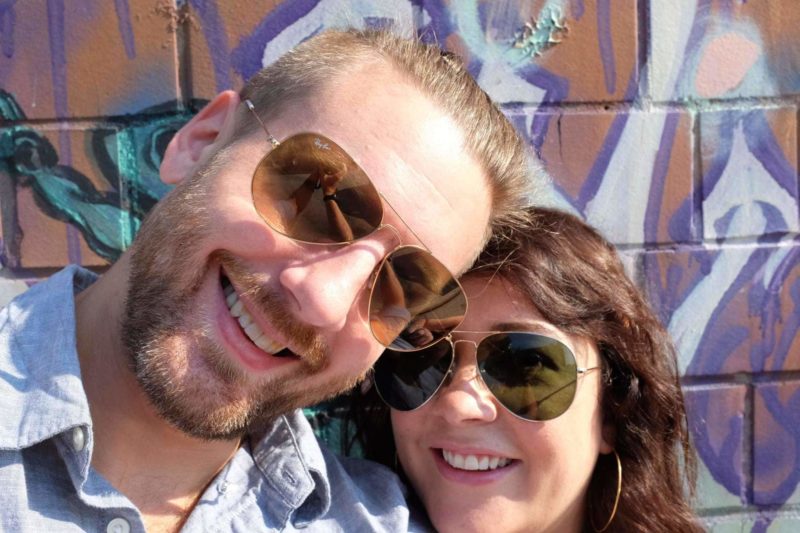 We had a great time Columbus; thank you so much for having us!  We look forward to returning and enjoying more of your wonderful city!
This is a sponsored conversation written by me on behalf of LifeInCbus. The opinions and text are all mine.