This article may contain affiliate links; if you click on a shopping link and make a purchase I may receive a commission. As an Amazon Associate, I earn from qualifying purchases.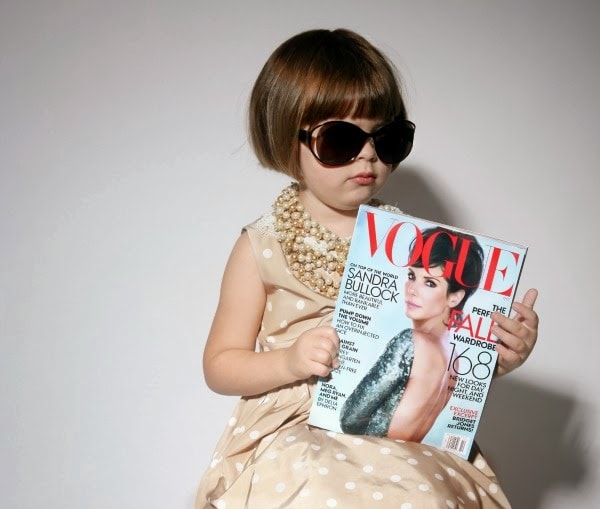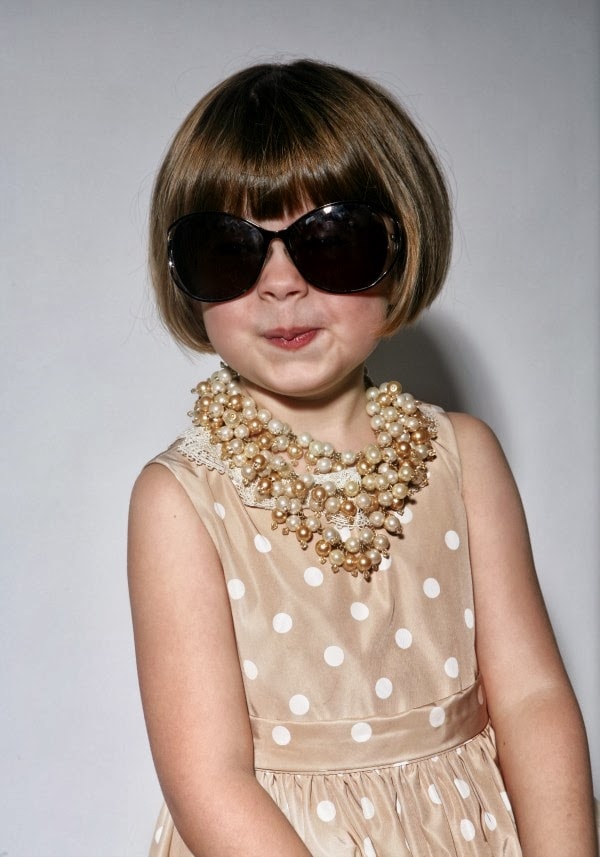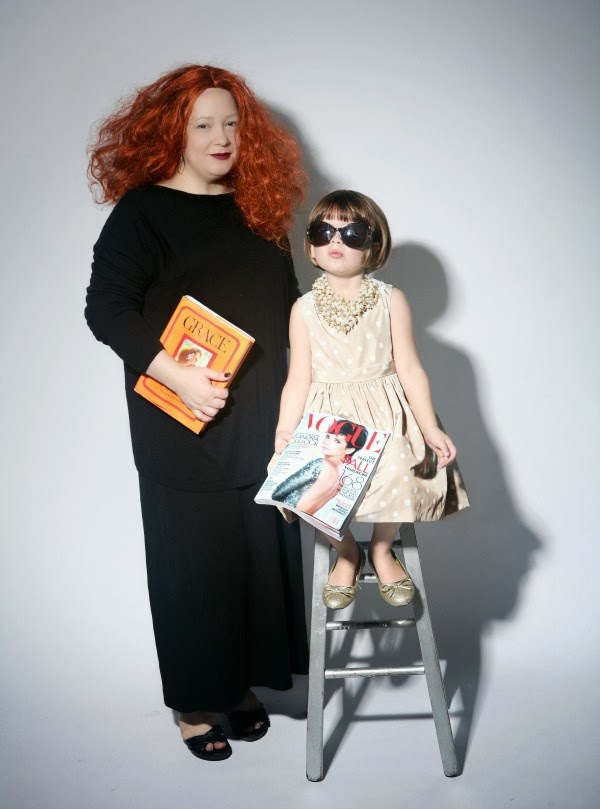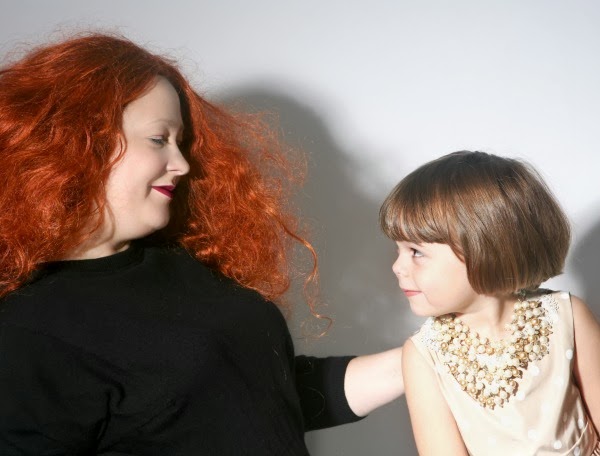 My friend Kim sent me this link from the blog Oh Happy Day! With a daughter whose hair cut we call "The Anna," it seemed like a perfect choice to have her dress up as Anna Wintour for Halloween. Emerson and I thought it would be fun to dress up together, so I brushed out a Glinda wig, put on my black comfort sandals and my darkest lipstick to be Grace Coddington.
Things I learned from this experience:
Bloggers must bribe their children to do all the adorable shoots that they do. We used M&Ms and even so these are the best pictures we could get in the couple of minutes before it stopped being silly fun for Emerson and became work.
It's hard to be a soft curvy woman and dress up like a slim wirey one. I just look like Old Mother Hubbard with a bad dye job!
Wigs are HOT!
I don't seem to own a single pair of big plastic sunglasses.  These are old scratched ones and I colored the silver parts black with a Sharpie.
Emerson can't make a "mean" face no matter hard she tries, and she really tried. She saw pictures of Anna Wintour on Google Images and was excited to pretend to be the "fashion lady" and do her stern face, but a happy four year old can only look so stern before she falls into a fit of giggles!
Happy Halloween everyone!
Follow Me | Twitter | Facebook | Instagram