This article may contain affiliate links; if you click on a shopping link and make a purchase I may receive a commission. As an Amazon Associate, I earn from qualifying purchases.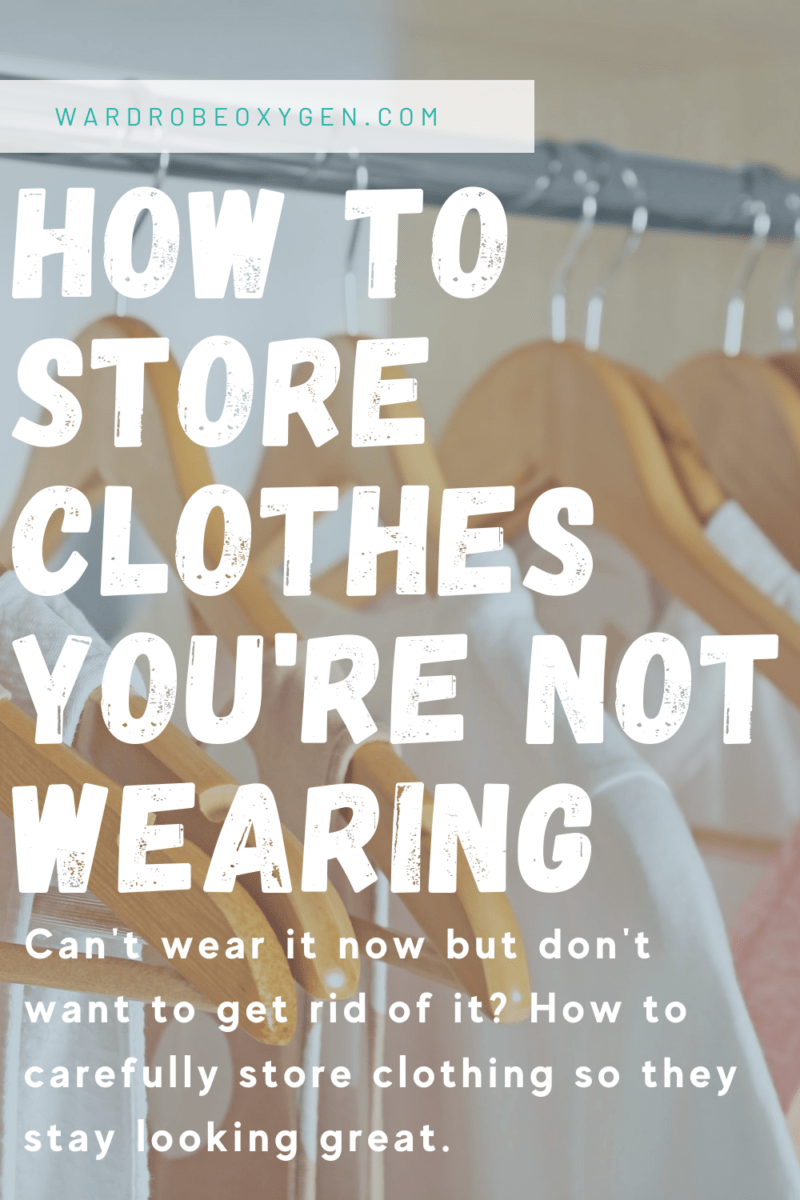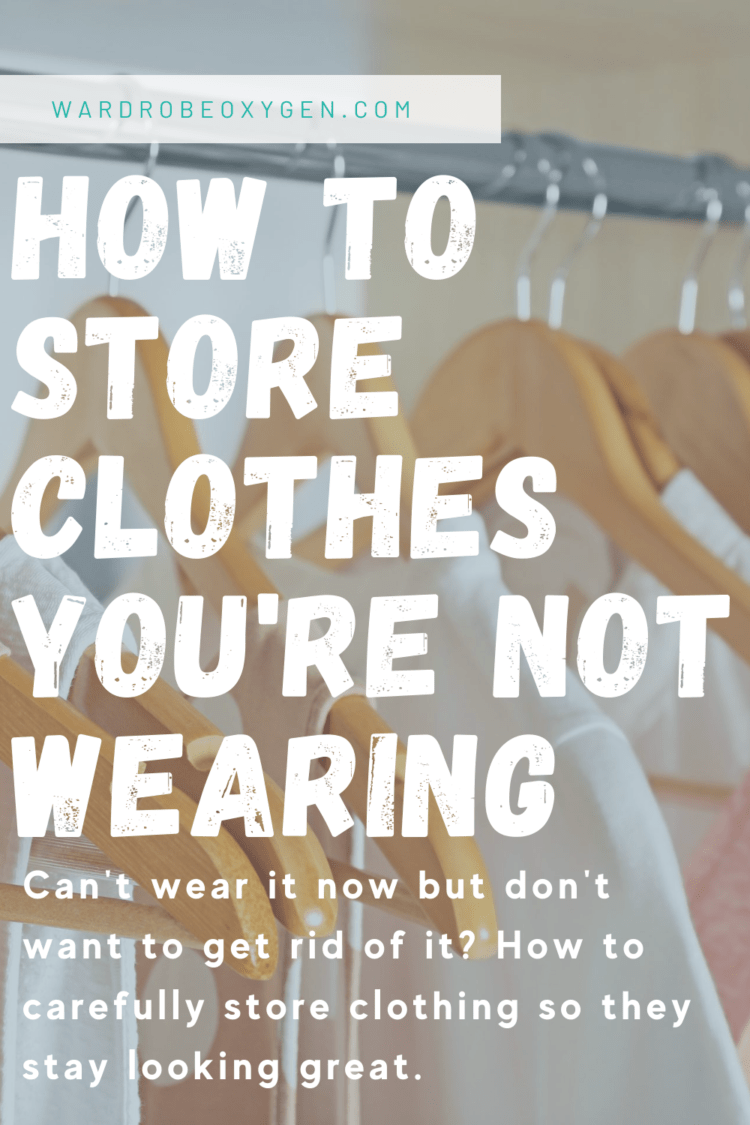 Recently in the WO2 Community, a discussion was started on how to carefully store the clothes you are not wearing. With the pandemic not ending anytime soon, many of us are realizing that a good percentage of our wardrobe won't be worn in the next few months. Not wanting to have to weed through our old life to find clothing for our new normal and not wanting to get rid of what is perfectly good clothes that can be worn again in the future, members wanted to know the best ways to carefully store clothing they don't see themselves wearing in the next few months. Below I share my tips for how to prepare clothes you are not currently wearing and the best ways to carefully store clothing so it is ready to be worn when life returns to some semblance of normal.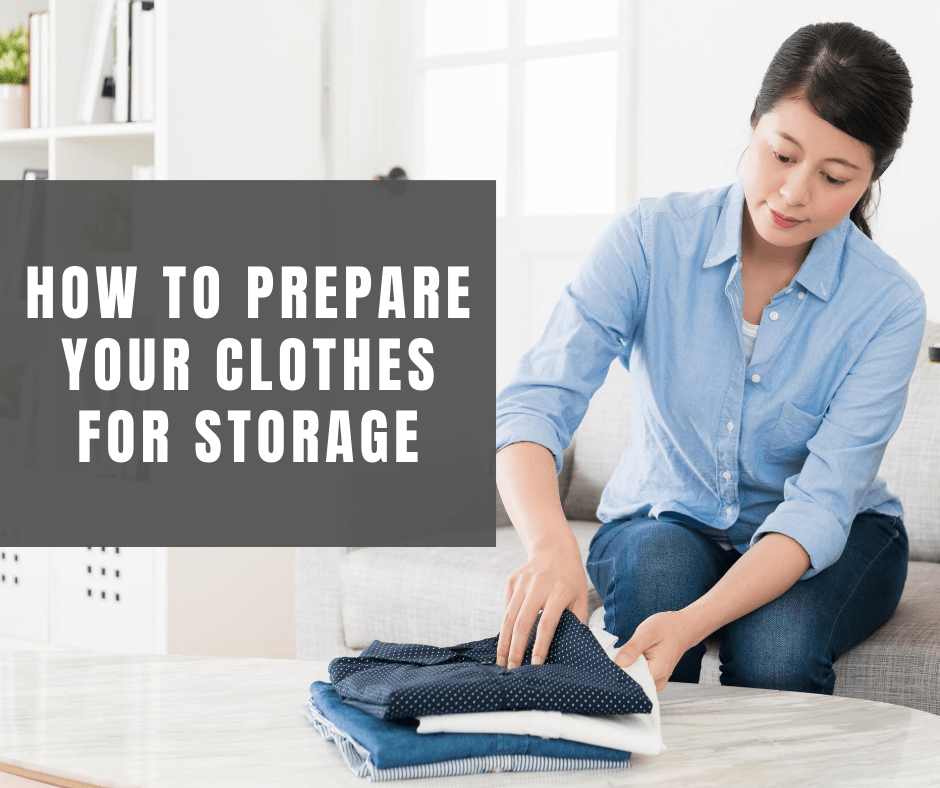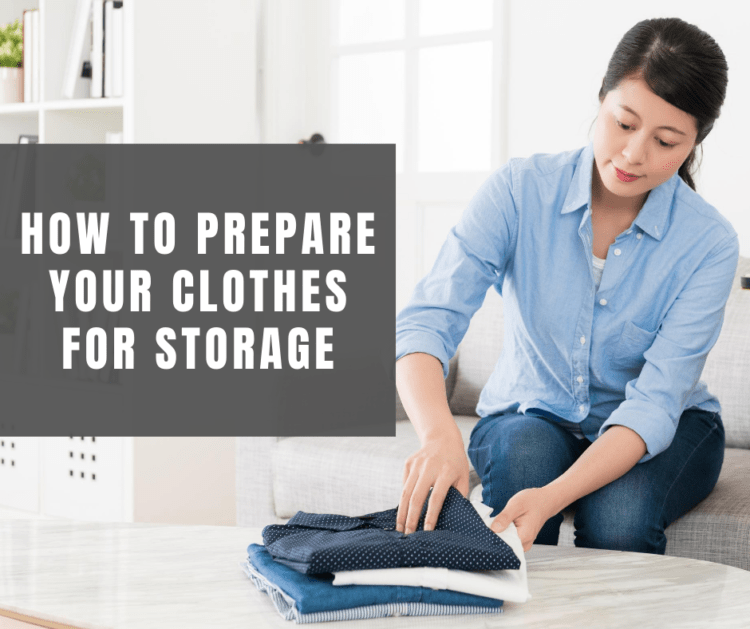 How to Prepare Clothing for Storage
So you have clothes that are great, but aren't great until 2021 at the very earliest. You want them out of your closet, but how to do you prepare them so they will still be great when you remove them from storage?
Give a once-over: Sew on any loose or missing buttons, stitch up any dropped hems, empty the pockets, unroll the sleeves, button and snap up the closures. Even a ticket stub in a pocket can leave a permanent dent in a piece of clothing in storage.
Brush it off: For items that don't need to be completely laundered, they will benefit from a brushing. Suit jackets, outerwear, shirts, and even sweaters can be brushed to remove dust and protect the fabric. Brushes are made specifically for this purpose, and there are even softer brushes made for cashmere. The brush can be used dry; some prefer to dampen the brush by dipping just the tips of the bristles into water. If you want to try this, dry brush first to get off the larger dust particles.
Do a final thorough cleaning: Look for spots and treat them; depending on what created the spot, it can eat away at fabric, attract moths and other critters, affect the color of the garment, and become permanent over time. Do a final cleaning according to the manufacturer's instructions to ensure it is also clean of body oils and any bacteria that can damage the fibers. If necessary, steam or iron any wrinkles from the garment so it's in as perfect of condition as possible.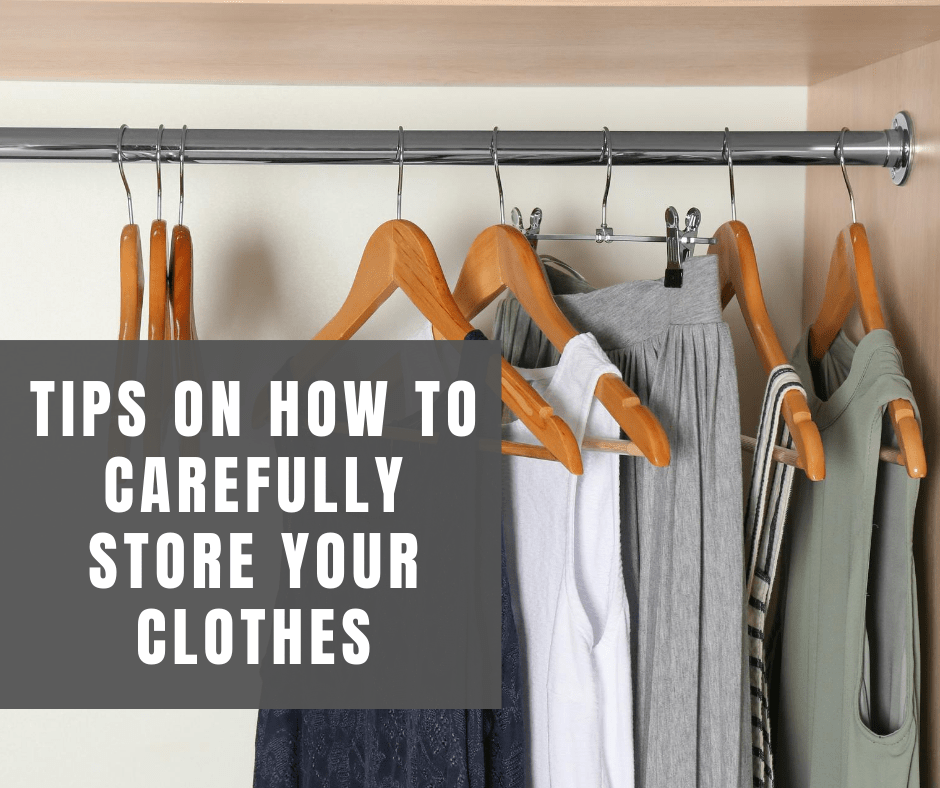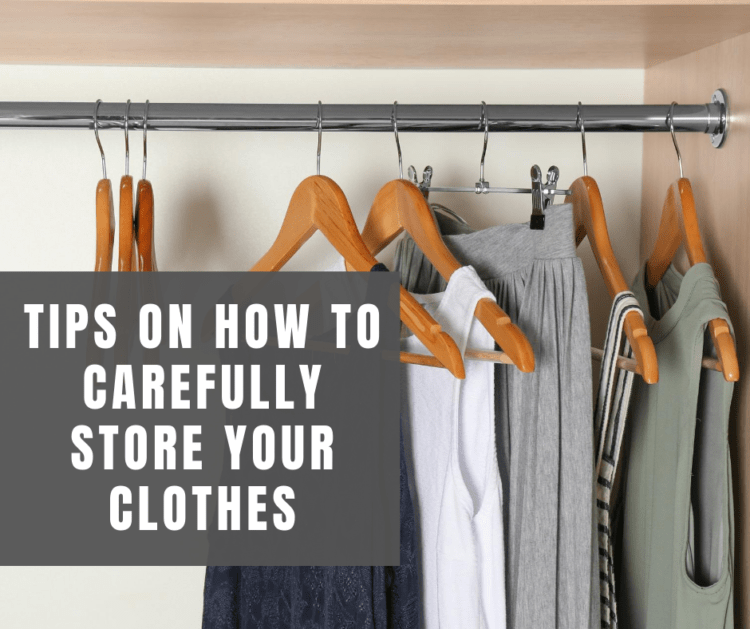 The Best Ways to Store Clothing You're Not Wearing
To ensure your stored clothing remains in the best condition possible, you need to protect it from dust, critters, moisture, and extreme temperatures. You also want to be sure that the manner in which you store your clothing does not create hard creases or damages any embellishment.
Walking down an aisle at Target, you would lead you to believe that a plastic tub with a snap-on lid will solve all storage issues, including the need to store clothing. The thing is, a plastic tub isn't breathable and can trap moisture causing damage to clothing fibers. You might want to invest in clothing storage made of canvas or some other breathable yet sturdy material that will protect from dust. Canvas, cotton, muslin, and linen garment bags are great for clothing that is hanging that won't be worn recently, and you can find canvas storage boxes in a range of sizes (many perfect for sliding under a bed or couch) made specifically for clothing. If you are storing in an area that may get damp, see my advice below in the category where I share how to prevent critters from damaging your clothing.
If your clothing will be hanging in a closet, you can invest in fabric garment bags that cover one hanger; they also have styles that will cover multiple hangers. I also like these sheaths that you can slip over the hanger to just protect the shoulders and tops of items from accumulating dust. A budget-friendly hack is to take old sheets, cut them down, poke a hole in the middle and hang them over the garment on a hanger. Another budget-friendly alternative is old t-shirts. Make sure they are clean, slide them over the shoulders of the garment and use an old twist-tie, ribbon, or an elastic to cinch the neck on the hanger's hook.
Shop Closet Storage Supplies:

If you are using hangers to store items, switch out those slimline velvet flocked hangers or those plastic tubular ones for molded or padded hangers that will better shape your jackets and tailored pieces. Thin hangers are great for saving space in your closet and velvet hangers are fantastic for keeping pieces from slipping onto the floor, but they can leave dents in your clothing when items are left on them for an extended period of time.
If you have room for a rolling rack, they make ones with covers so they act like a freestanding closet. And like the hack of cutting old sheets for clothing covers, you can just cover a rolling rack you own or even the entire contents of a coat closet with a sheet or canvas dropcloth.
If you are folding clothing for storage, be extremely thoughtful with how you fold and place them in the containers so you don't damage any embellishment or put permanent creases in the piece. If it is a delicate or embellished fabric, use some white or natural tissue paper between folds. This article from Apartment Therapy delves into the benefit of tissue paper for travel packing which also makes sense for folding clothes for storage, and this article from Insider shares the best way to fold most garments.
Shop Underbed Storage:

For the same reason that plastic tubs aren't good for clothing storage, dry cleaner bags and contractor bags in place of garment bags are not a good solution. Dry cleaner bags can also transfer ink to your clothing and even fuse to your garments over time. Also, steer clear of any colored or printed tissue for packing as it may transfer to your clothing.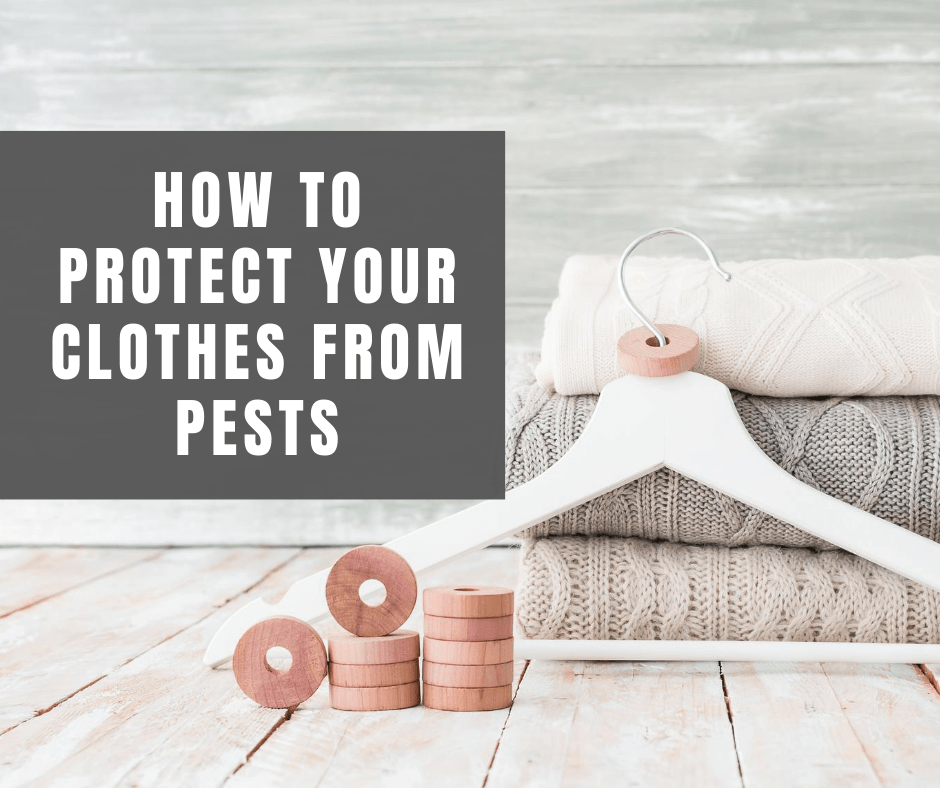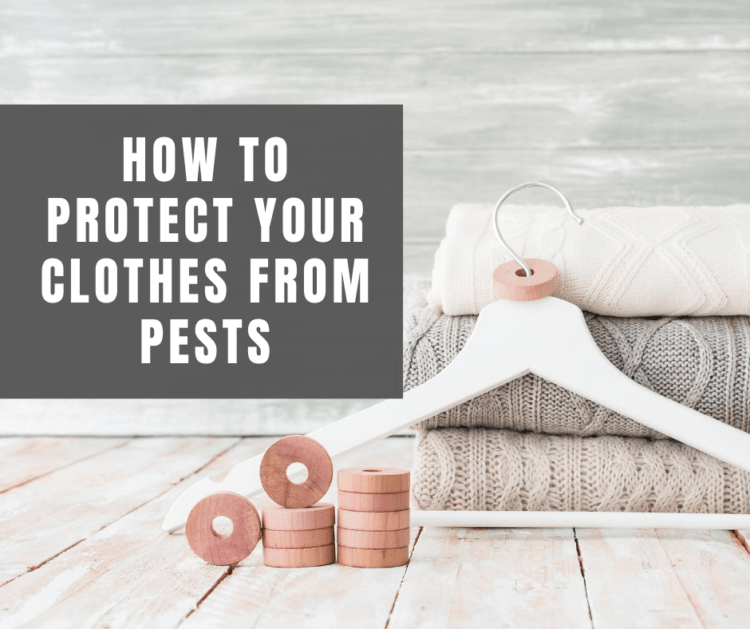 How to Prevent Critters from Damaging your Clothing in Storage
Whether your clothing is being stored in your attic, a storage facility, or even if it's under your bed, it's important to take measures to prevent the clothes from being affected by bugs and other critters. While moths are the best known for leaving holes in sweaters, other critters such as crickets, termites, silverfish, and carpet beetles can damage wool, fur, cotton, linen, and even synthetic fabrics.
Before storing, vacuum the interior of any storage container and vacuum as well as damp-dust the space you plan to store your clothing. If you are storing on carpeting, do the most intense vacuuming ever, being sure to vacuum in multiple directions to pick up everything possible.
Critters are drawn to moisture. You know those little silica packets that come in purses and many other online purchases? They are to suck up moisture to ensure your purchase arrives like-new. You can purchase reusable versions of these packets online. If you are storing in a basement, garage, or closet that is on an exterior wall of the house, consider investing in a dehumidifier if it's a larger space or a tub of Dry Out or a Damp-Rid hanger if it's more contained.
Shop Critter- and Moisture-Preventing Products:

If you have access to a cedar chest, it's the best method for protecting sweaters and wool garments. If not, cedar blocks as well as lavender (dried and the oil) can deter moths and other critters. Both lose their strength over time and should be replaced when they lose their scent. You can make your own lavender sachets by filling a small bag or even an old cotton sock with dried lavender or soak cotton balls (or reuse that cotton fluff in the top of your medicine bottle) in lavender essential oil (just make sure the cotton balls don't touch any of your clothes!).
To prevent critters and moisture from damaging clothing, this is a time when a sealed plastic tub can prove beneficial. Especially if you are storing in a basement or attic, a tightly-sealed container that holds not only your clothing but silica packets and cedar blocks or lavender sachets will be your best defense.
Shop Plastic Clothing Storage: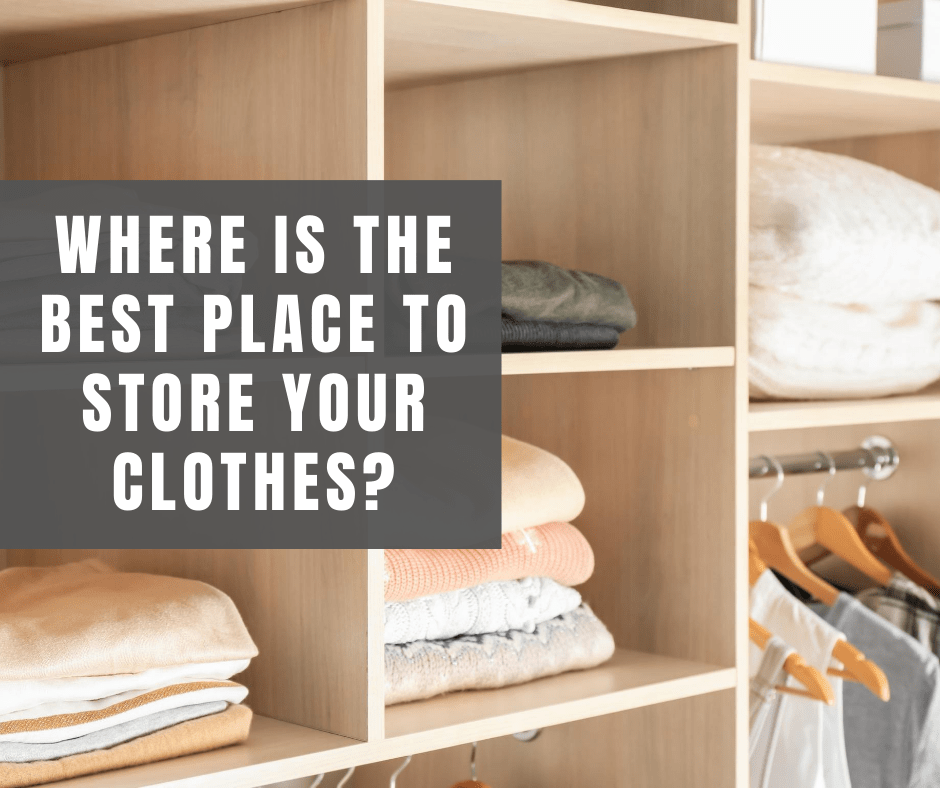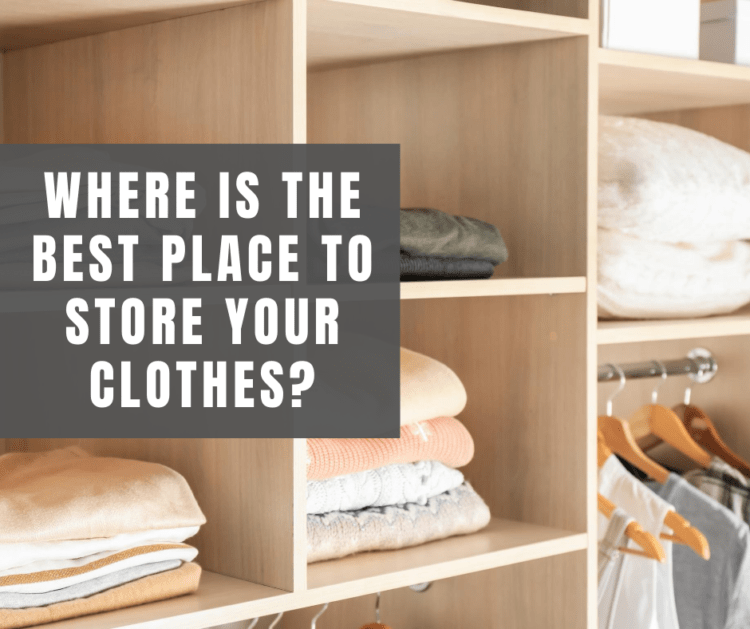 Where to Store Your Clothes
Your garment bags and storage boxes should be kept in a cool, dry place if at all possible. If you're placing in your basement, put up on a shelf so there is airflow from all directions and less chance of water damage from a strong storm or a bad washer hose. If the storage space is damp or humid, follow the advice above for preventing moisture and consider a dehumidifier.
If you are storing in an attic, remove anything made of leather (real or faux), with embellishment, or fused/glued components (like handbags and footwear) which are the most likely to be damaged by temperature. Because attics are more appealing to critters, be sure to have the space very clean before storing and use lavender and cedar to keep moths and such at bay.
While not my favorite but sometimes necessary… vacuum bags can shrink down clothing quite small while also keeping it protected from critters. These boxes are a great option if you want the space-saving capabilities while being in a more attractive container. Vacuum bags can really damage clothing by misshaping them. I recommend if they are needed to try to stick to soft garments like t-shirts, knits, and sweaters that are less likely to be creased or folded in a way that will affect its architecture.
How to Get Rid of Clothes You No Longer Want
Last week, I wrote a piece sharing the most up-to-date information on where to donate and sell clothing during COVID. The article also shares what to do with clothing that isn't right for donation or resale and the comments are worth reading for additional ideas. I highly recommend getting rid of what you don't want sooner rather than later to open up storage for what is worth keeping while also creating a sense of calm and accomplishment.