This article may contain affiliate links; if you click on a shopping link and make a purchase I may receive a commission. As an Amazon Associate, I earn from qualifying purchases.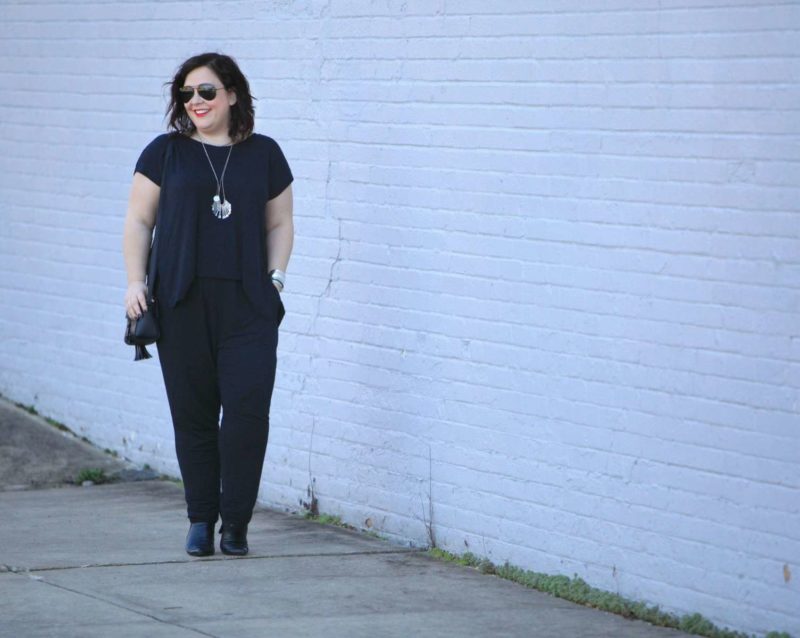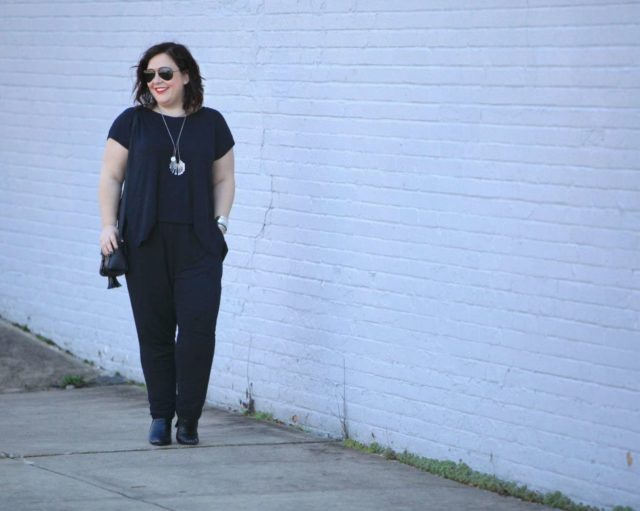 jumpsuit | boots | bag | necklace | sunglasses
I have a well-documented love/hate relationship with jumpsuits. They're so cute, they're so easy, they're often adjustable so they work with my size 14 width-wise but size 6 height-wise figure. But man, why are so many made to not let you pee? And those that are easier, it means you're practically naked when you are peeing, being careful to not have your sleeve fall on the floor or in the bowl.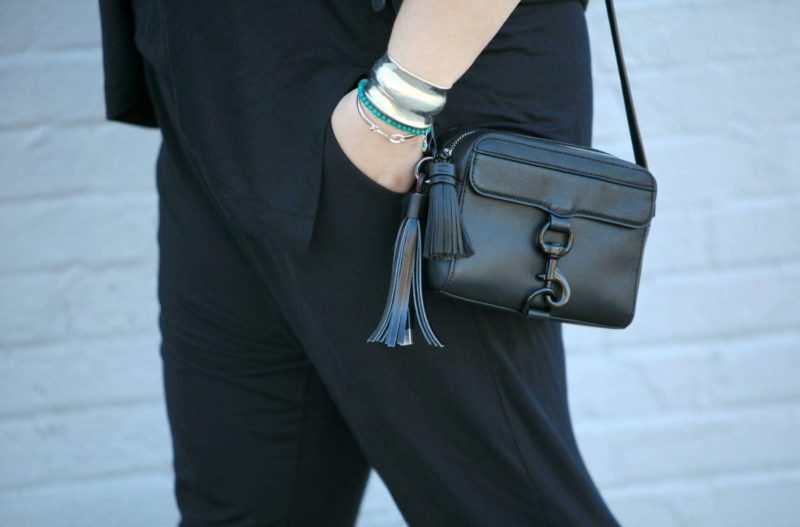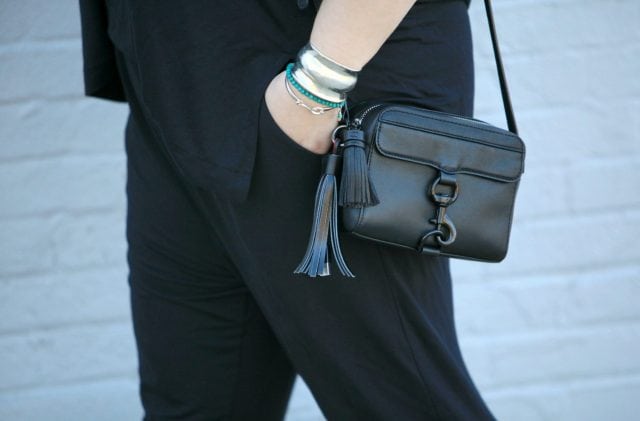 Cabi reached out and asked if I'd like to try a few pieces from their spring collection. I haven't checked out Cabi for a while (last time I wore Cabi it was CAbi) and was pleased to find their clothes still fun, fashionable yet not too trendy, and made in ways to be flattering. And then I saw their playsuit.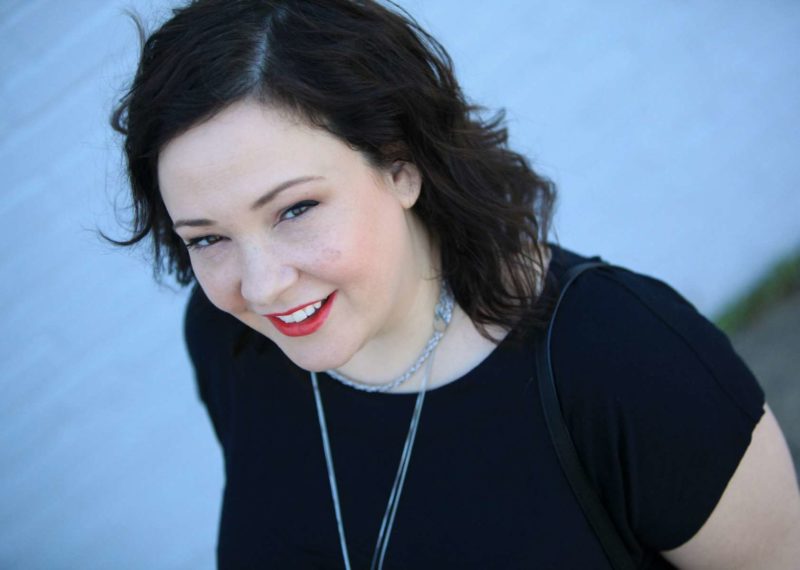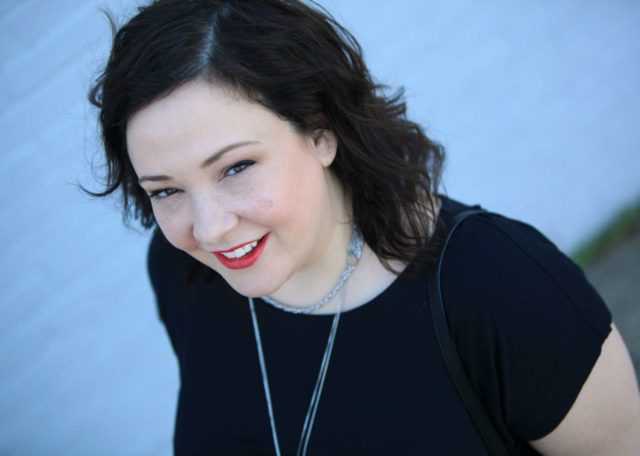 Hrmmmm… Cabi prides themselves on smartly designed clothing. I've never before experienced a brand where a 5' tall size 2, 5' tall size 16, and a 6' tall size 10 can all rock the same garment like I've seen with Cabi. Often their pieces are versatile – add a belt, tie this edge, turn it backwards and you have a completely different garment. On the Cabi site, each garment has photos from Instagram of individuals wearing the garment. I saw all shapes and sizes of women in this jumpsuit looking very happy and very hydrated, so I decided to try it out.
The box of Cabi clothes came, and the jumpsuit was the first piece I pulled out of its plastic wrapping.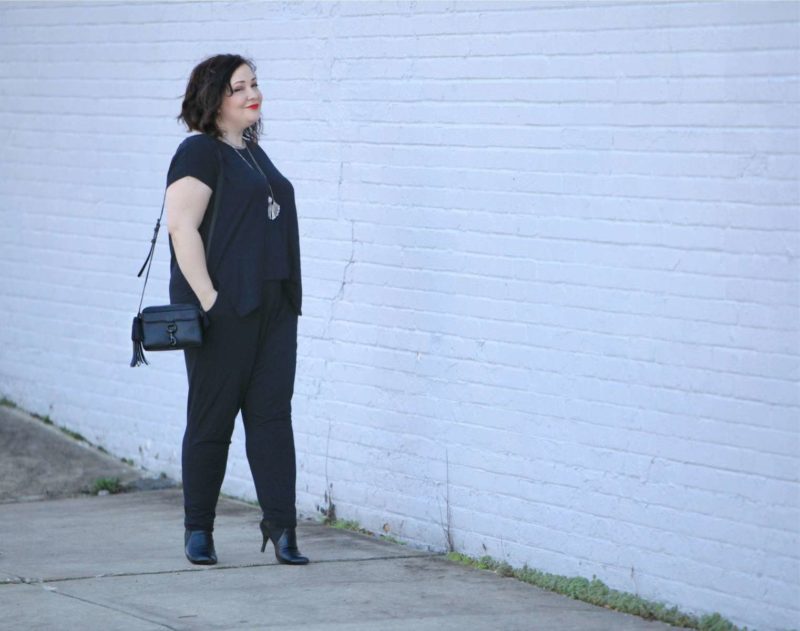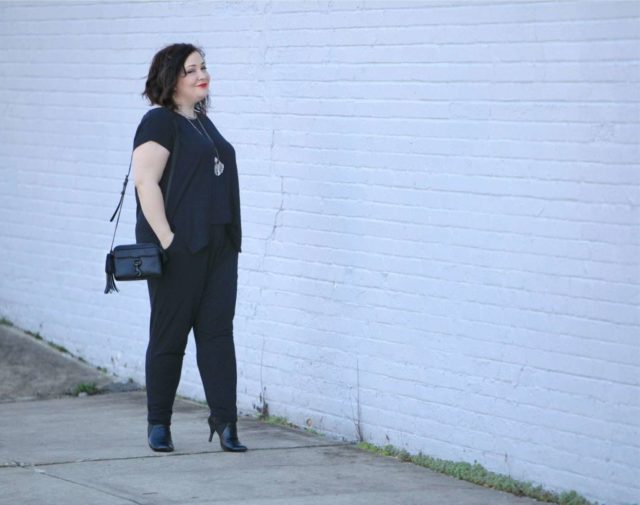 What the…??? Is this a jumpsuit? What the heck is this thing? There's a big hole, and these flaps, and the garment is like 10 feet long… after moving it this way and that I saw there was a waistband. I walked into the pants and realized the other part was the top. Got it on and… MAGIC.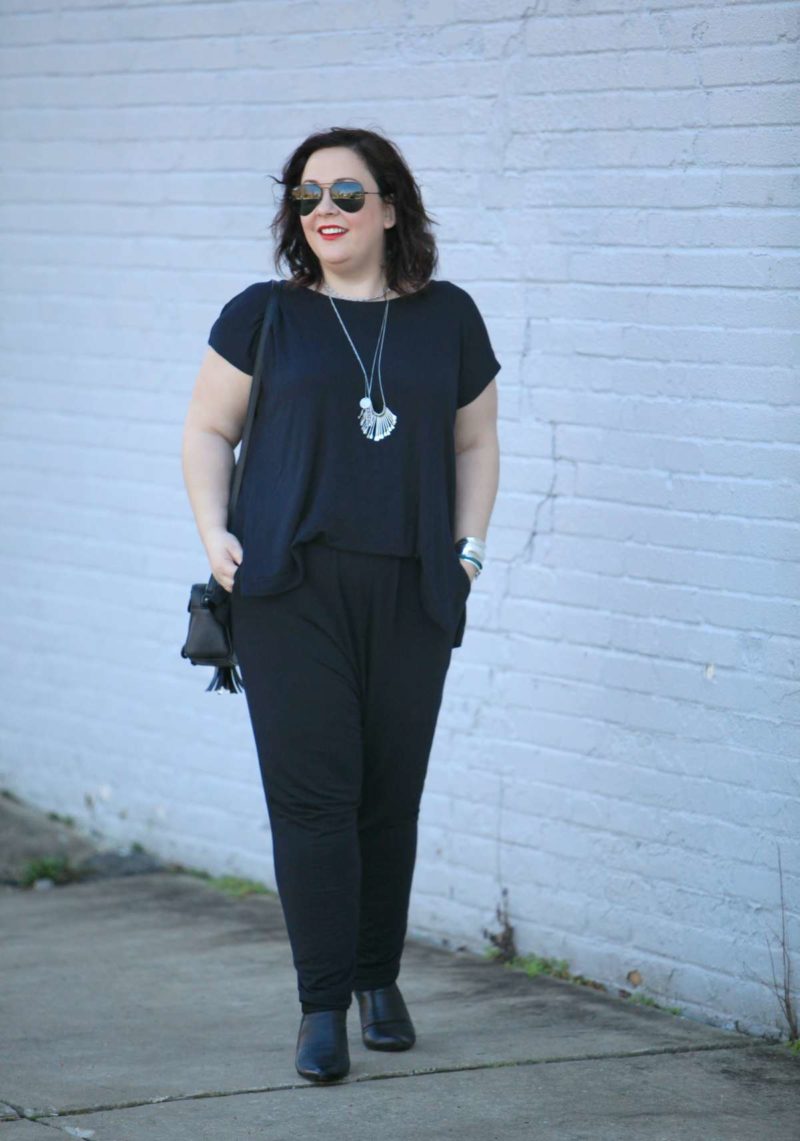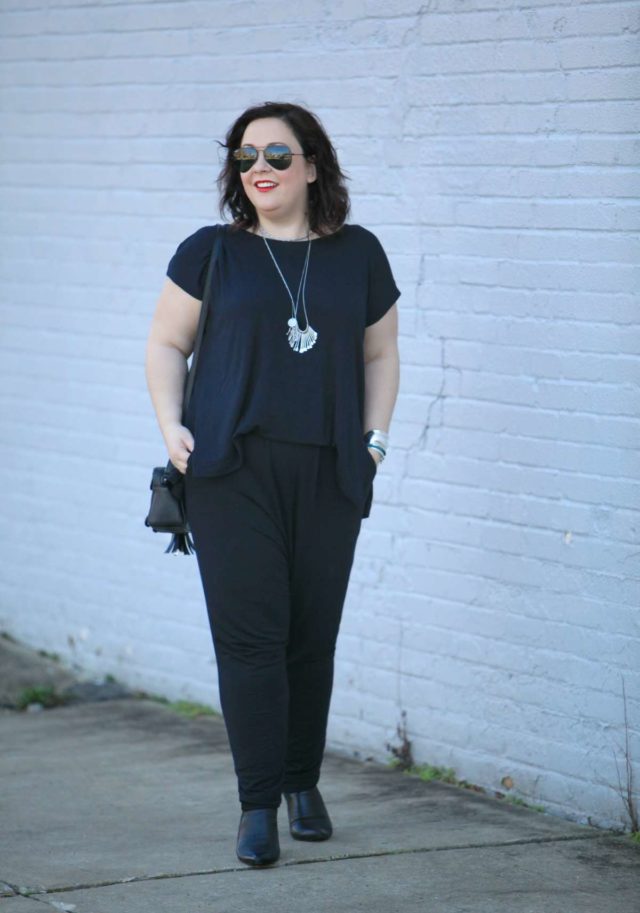 THIS is why Cabi is amazing. This weird item turned into the most flattering jumpsuit. The effect is drapey jersey pants with a half-tucked tee, but it's all one garment. The half tuck is just the right amount to create a waist without being clingy. The back part hangs down to cover just the right amount of your rear (jumpsuits aren't always kind to rears).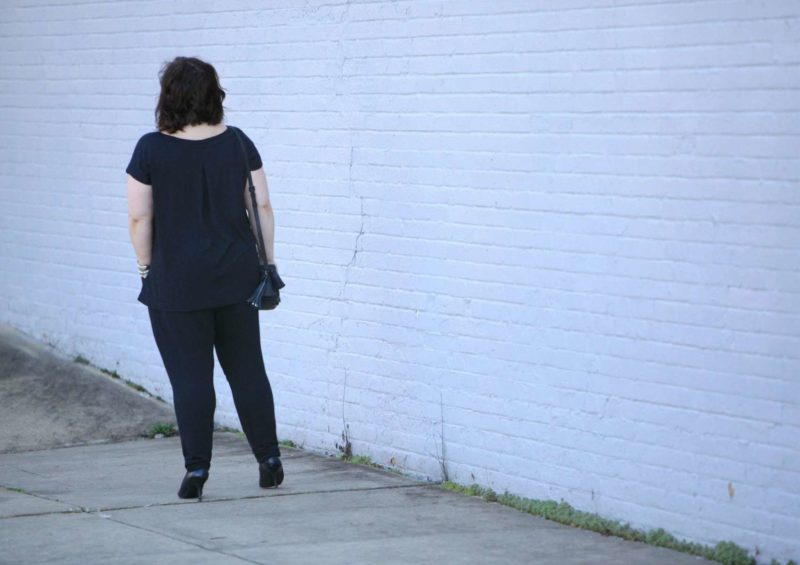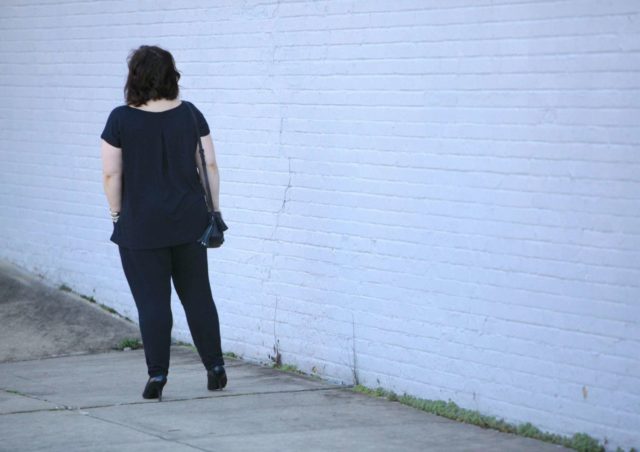 The legs with the pleating and draping are super versatile; pull up the waist and have slimmer pants, wear lower on the waist and have more of a drop-waist or harem pant style. Are you 5' tall or 6' tall? No problem, this jumpsuit's legs are made that the legs can gather in a purposeful way or stretch out to cover long gams.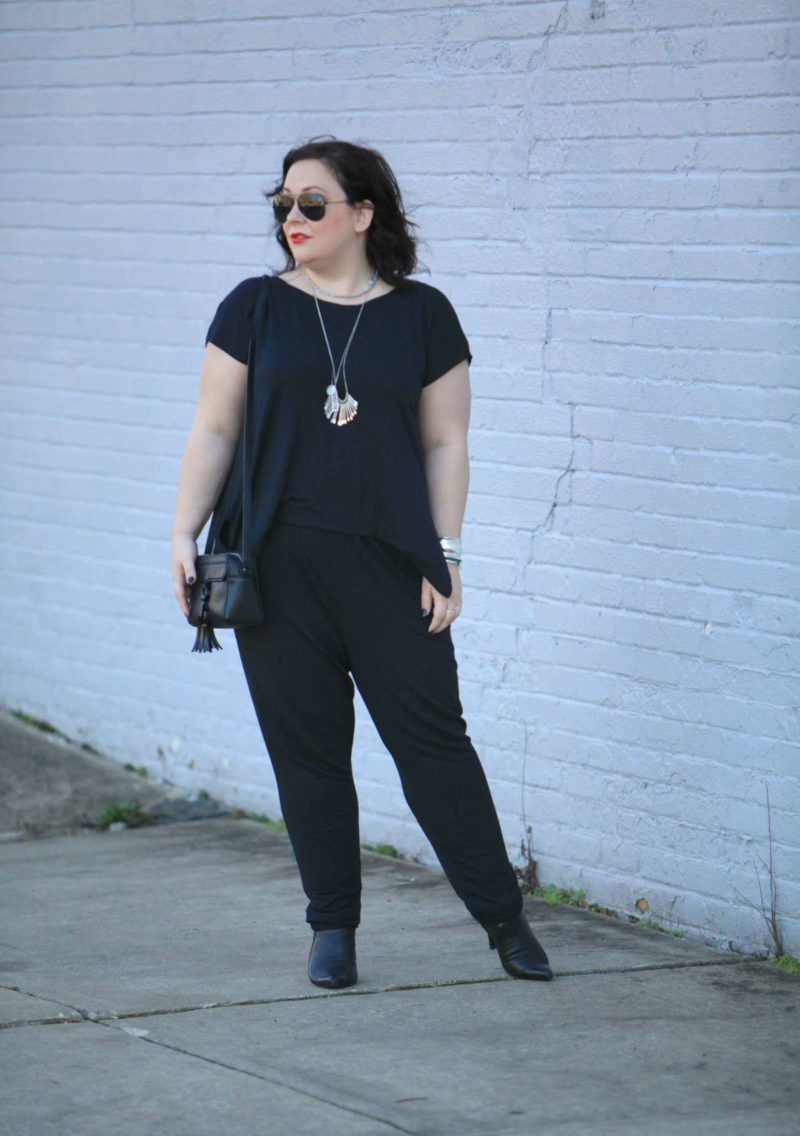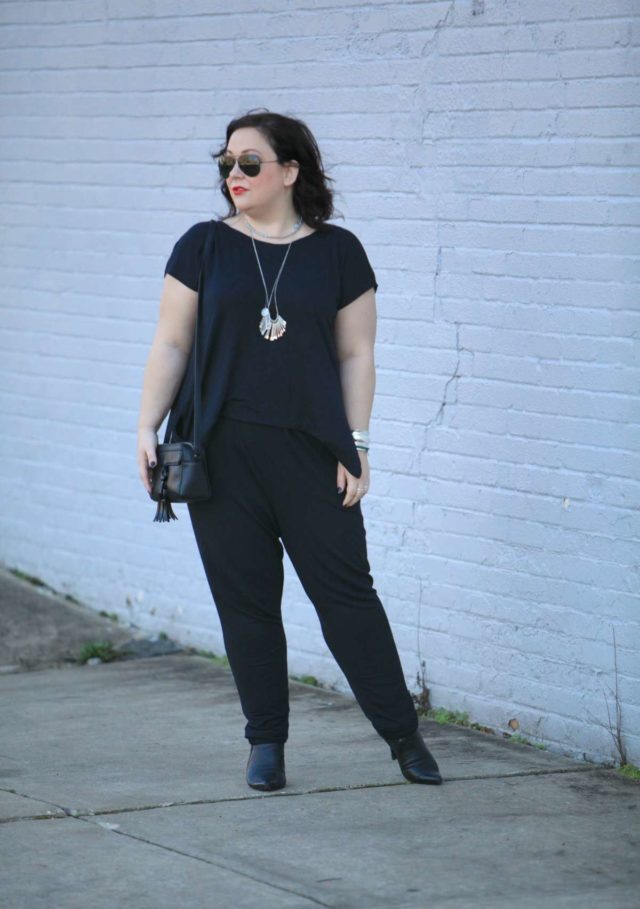 Jumpsuit: c/o Cabi (XL) | Booties: c/o Marmi Shoes (similar) | Bag: Rebeccaa Minkoff | Necklace: Boutique in Rehoboth Beach (similar) | Cuff: Had forever (similar) | Sunglasses: Ray-Ban | Lipstick: L'Oreal La Lacque in Lacquerized
And the best part? You can easily pee in it, AND you won't be naked on the toilet! Just pull down the pants, the fabric stretches so you can comfortably leave the top as-is. No ball of clothing in your hand while you take care of business.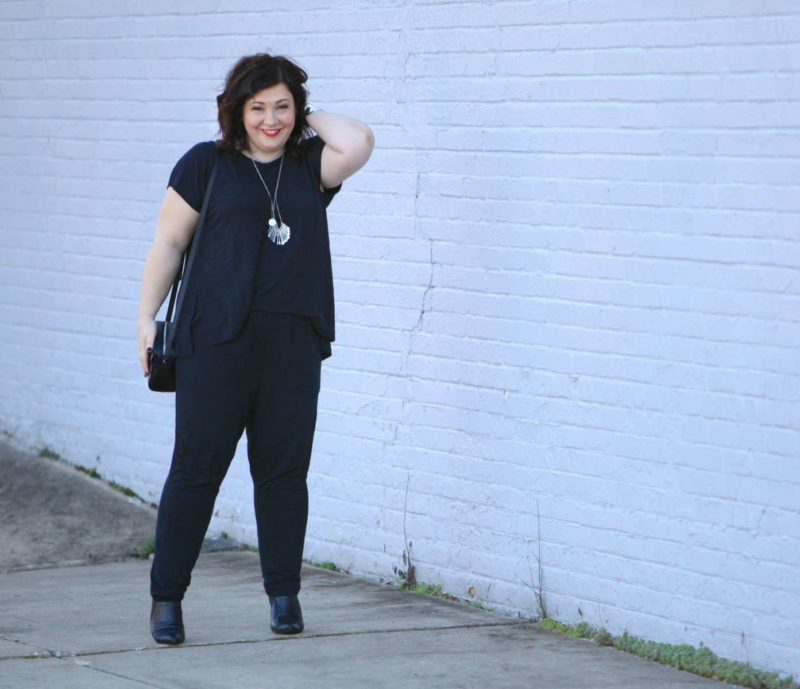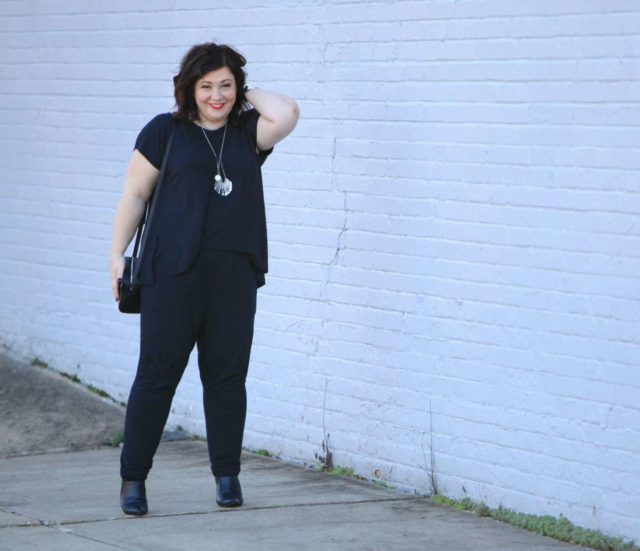 I got the Playsuit in XL; I think I could have done L just fine. Cabi runs large, so if unsure size down. However, if you do end up with an XL when you think you should have gotten a L it still works, it still flatters, and you'll still love it. You'll wear it to work and not want to take it off afterwards because it's cute and comfy and will sit on your couch still in it and write a long post about it even though you spent nine hours already in front of a computer because it's so cute and so clever you can't keep it to yourself. While the Playsuit was gifted to me, this post wasn't required to be written, it's not sponsored, it's all my thoughts and opinions. It's a brilliant garment, I should have known Cabi would do a jumpsuit right!