This article may contain affiliate links; if you click on a shopping link and make a purchase I may receive a commission. As an Amazon Associate, I earn from qualifying purchases.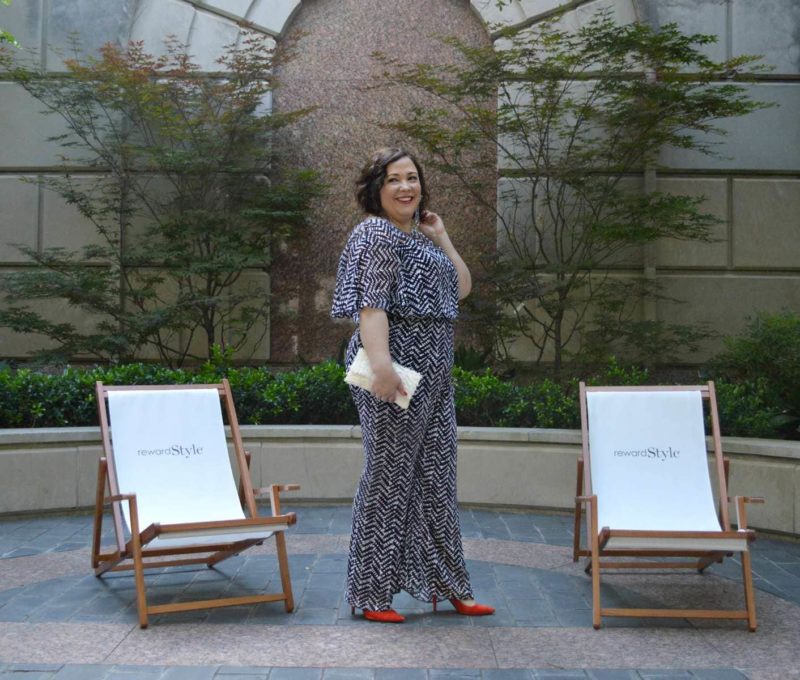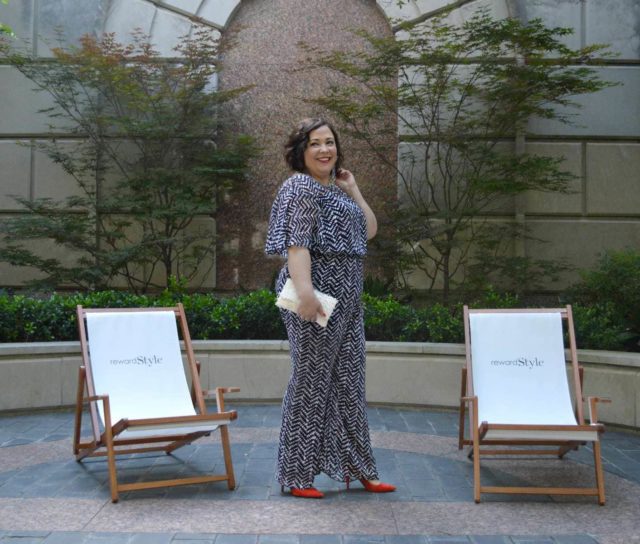 jumpsuit | earrings | bag | shoes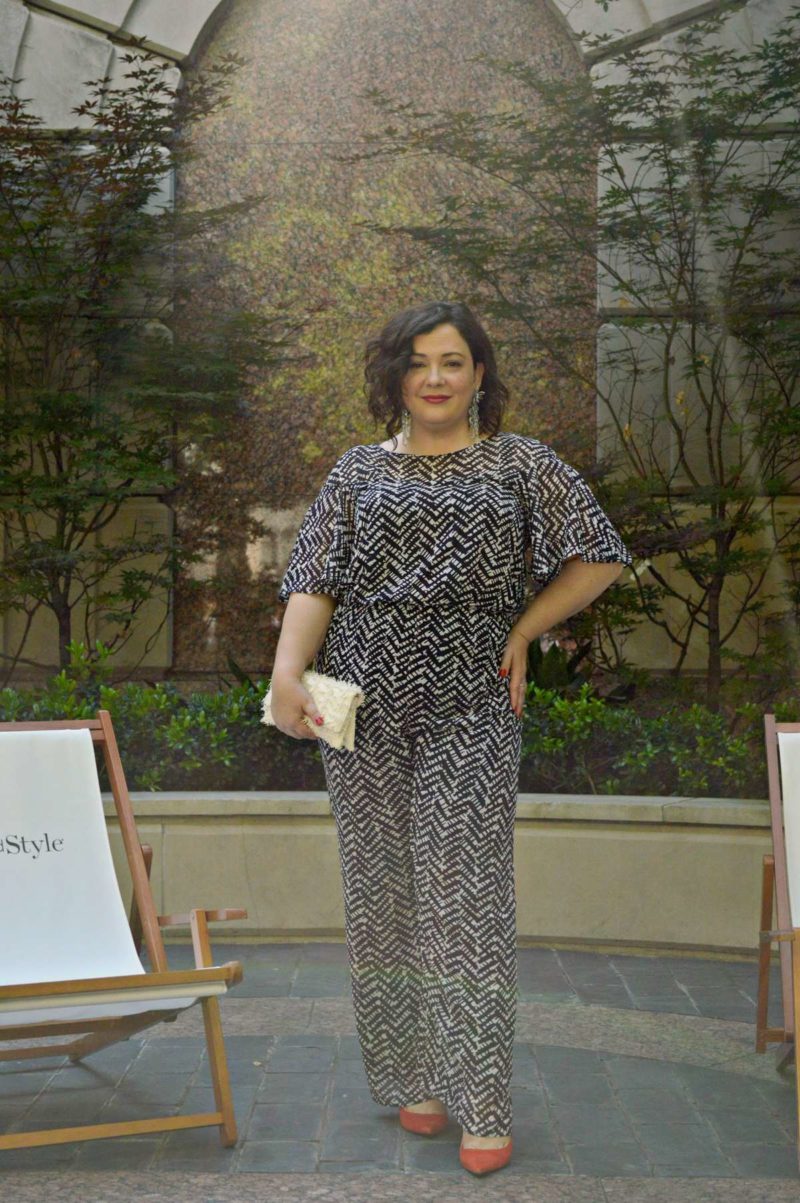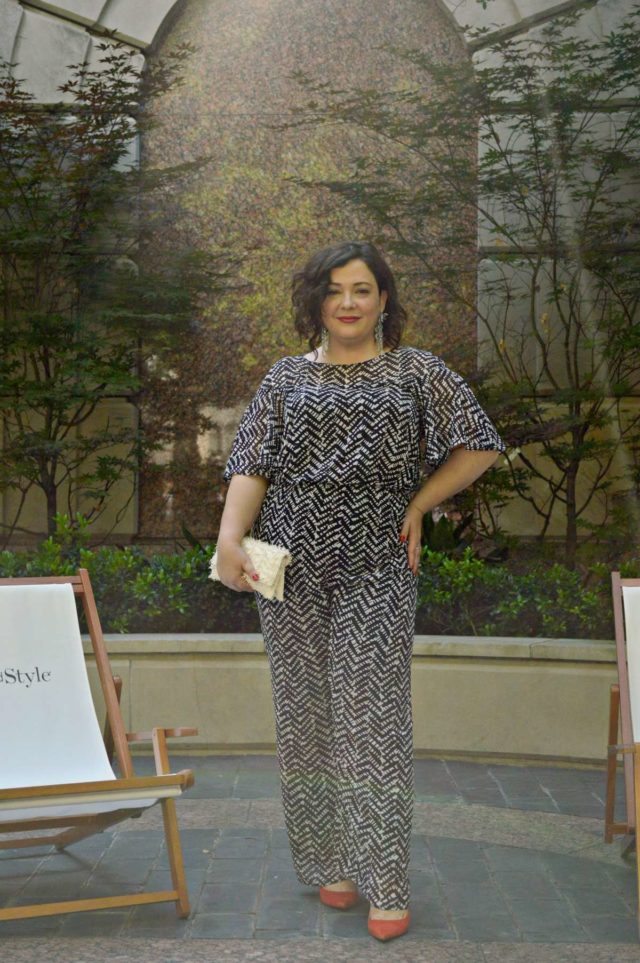 Jumpsuit: Eliza J (14) | Shoes: Nine West | Bag: Loeffler Randall | Earrings: ASOS | Lipstick: Revlon
Last Thursday I arrived in Dallas, Texas for rewardStyle's conference known as #rSthecon. In its fifth year, this conference is for the top 200 influencers who use rewardStyle to monetize their blog or social media channel. I've always felt my blog was lower-mid tier; I make money from it but it's not like I'm rolling in the dough or being flown to tropical locations on a company's dime. I was invited last year too but declined after hearing negative reviews from friends. I also didn't realize that it was invite-only. This year I decided immediately to go and booked my flight that same day. I think for an event like this you have to experience it at least right?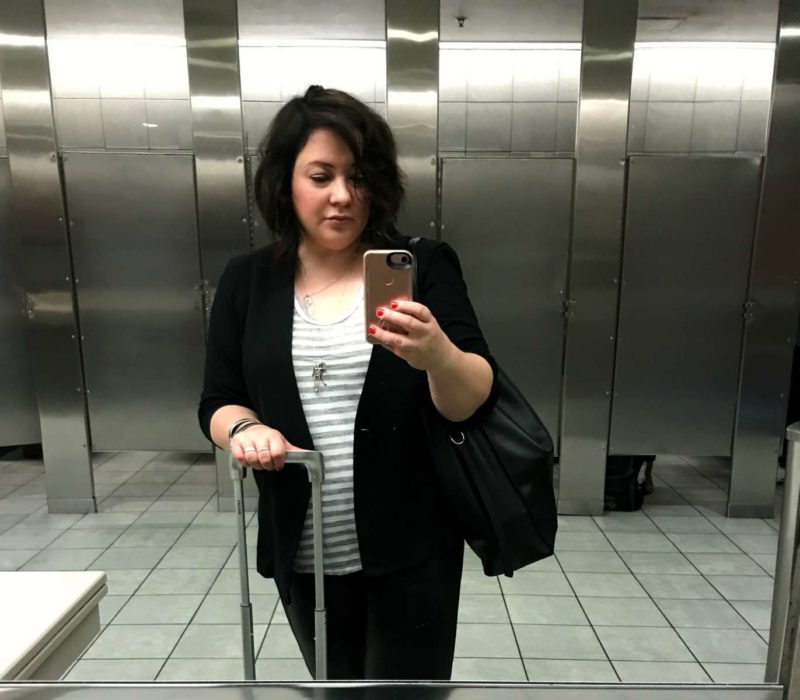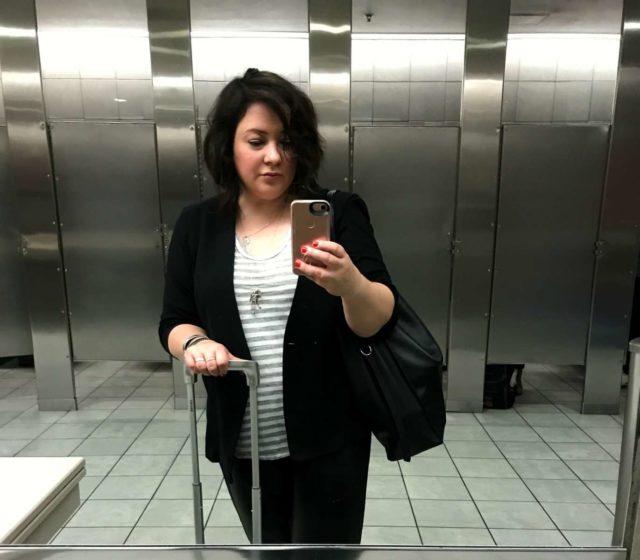 I didn't get any decent photos of my flight outfit, and I know that is likely what you all are the most interested in. Here's the selfie I took at BWI airport that was so meh I didn't even share it on InstaStories. I wore my black ponte blazer from Rachel Roy, an old gray and white striped drapey tee from Gap, leather-front ponte leggings, and my Adidas Superstars. I carried my ALLSAINTS tote and I own this bag from Delsey and this bag from Delsey and took them. Nope, I made no attempt to fit my luggage for a fashion blogging conference in carry-on!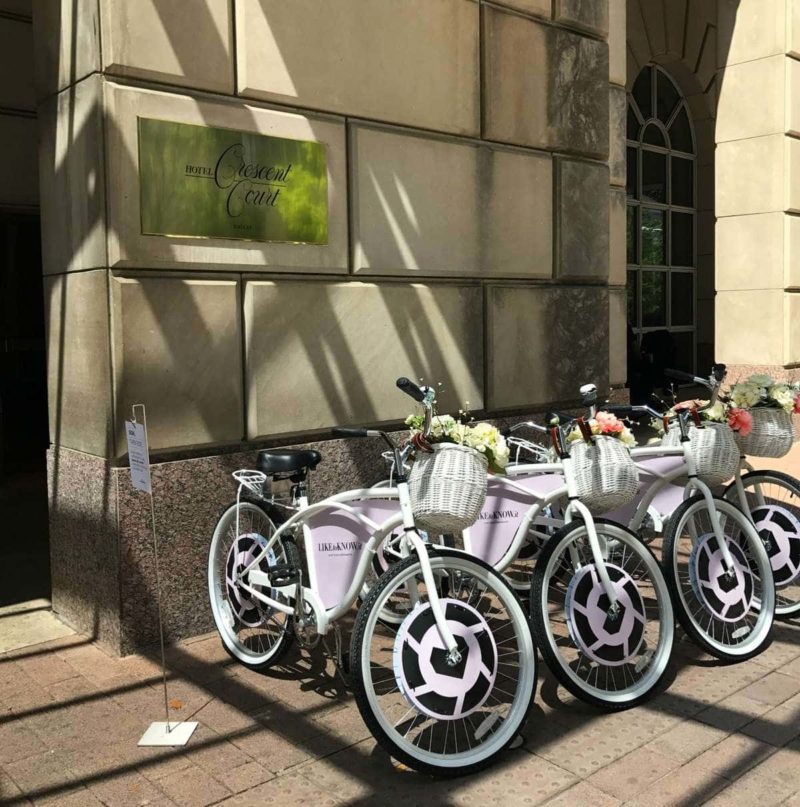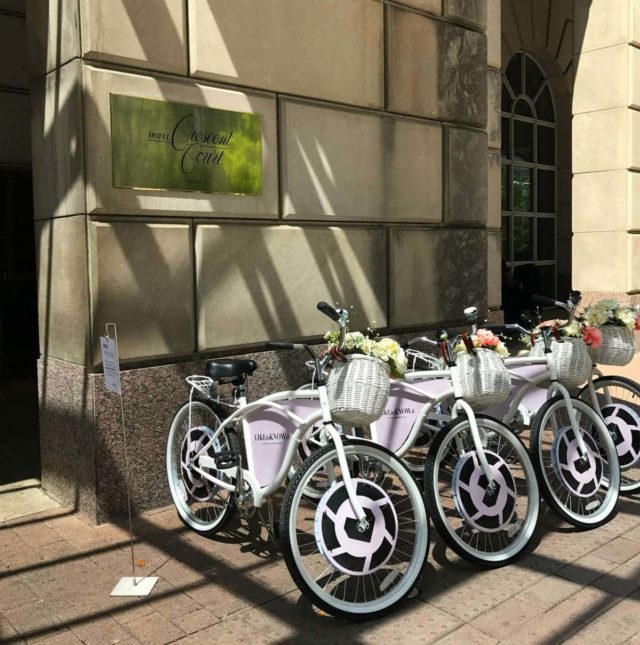 I got to the Hotel Crescent Court and immediately saw Susan from une femme d'un certain âge and Cathy from Bay Area Fashionista in the lobby. I have known Susan virtually for over a decade, but we had never met until this day. Cathy I connected virtually few months ago, but again, never before met in person. We hugged and chattered on like old friends, but after the flight all I wanted to do was check in, unpack, and take a long hot shower. We promised to meet up later.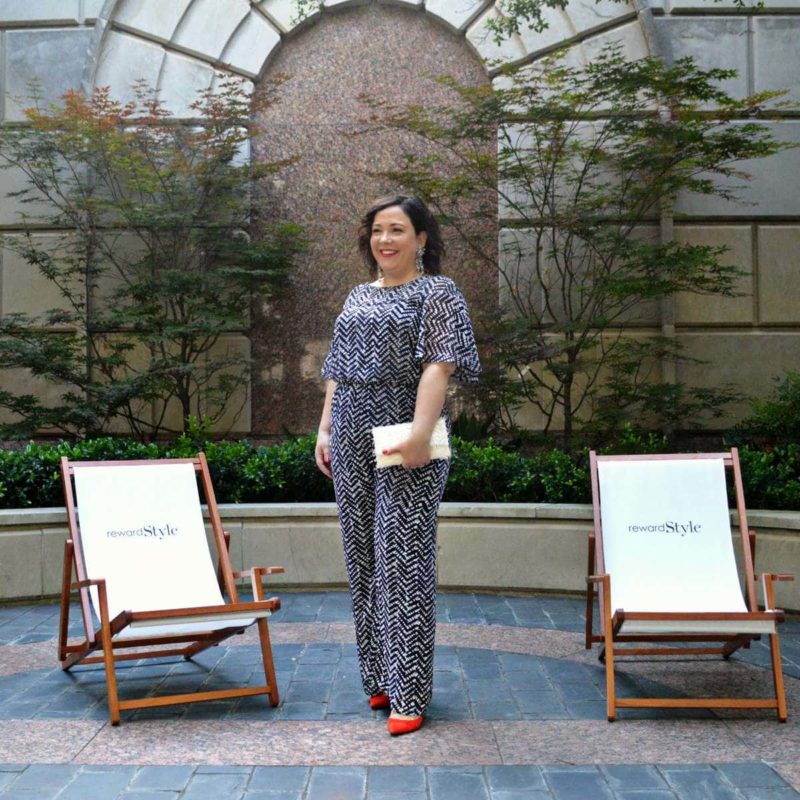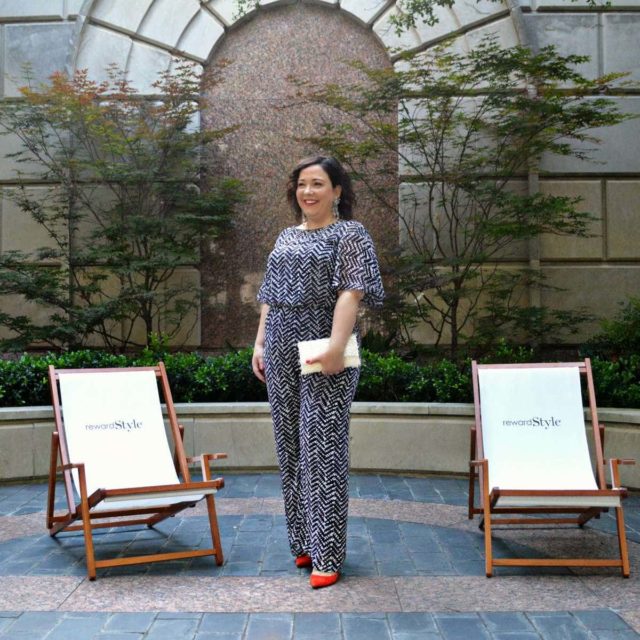 The first event of the conference was at the hotel's rooftop pool. A day or so before the event we were informed this party would be Tulum-themed. That's fine and good, but it wasn't changing what I was going to wear. DC Style Factory suggested I order this jumpsuit from Eliza J and I wondered what they were smoking. On the Nordstrom site it had a giant pink bow around the waist. "Trust me," Rosana said and I ordered it. The giant bow was only held on by two threads (and is now in Emerson's dress up box). Without the belt, the jumpsuit looked light and airy.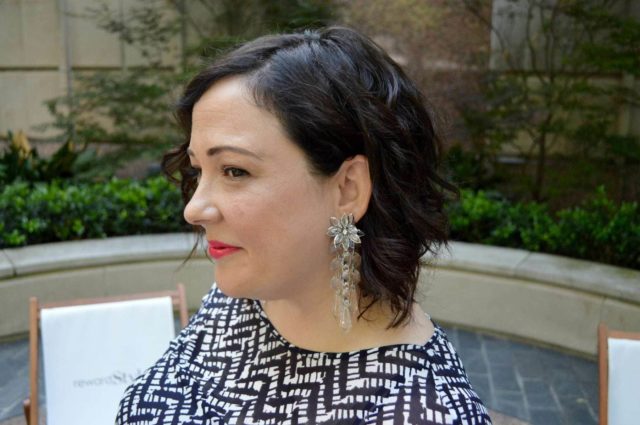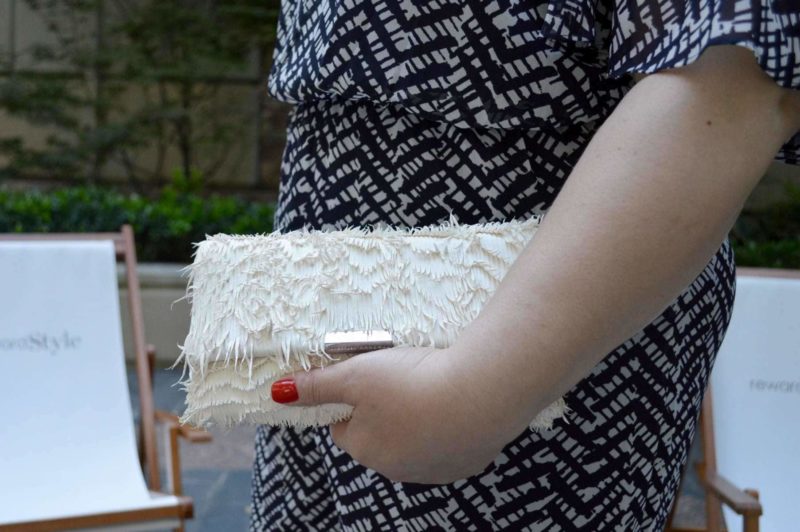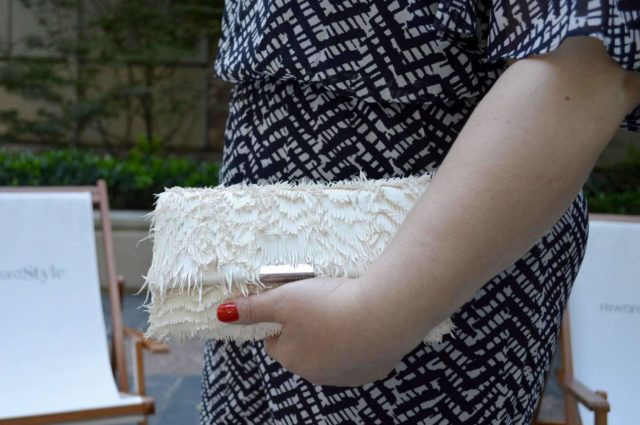 We styled it with orange suede pumps I already owned, a pair of dirt cheap but darn awesome chandelier earrings from ASOS, and an ivory fringy clutch bag. To stay away from matchy-matchy, I went with a hot pink lip.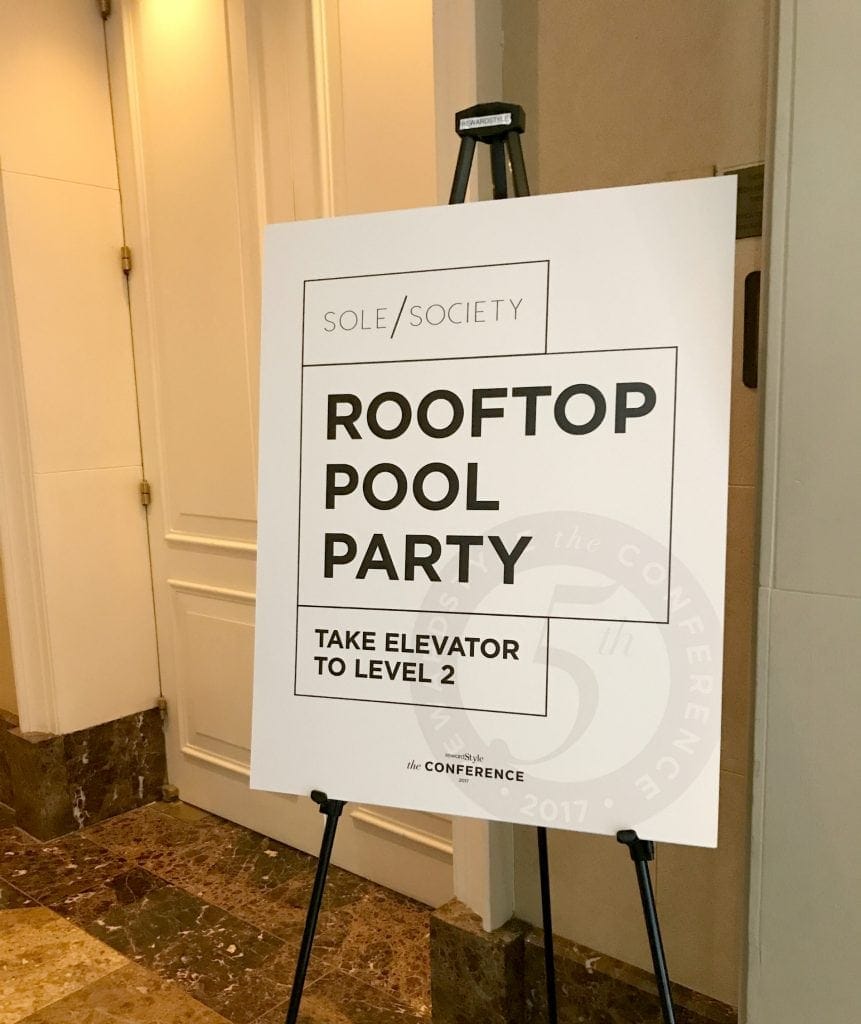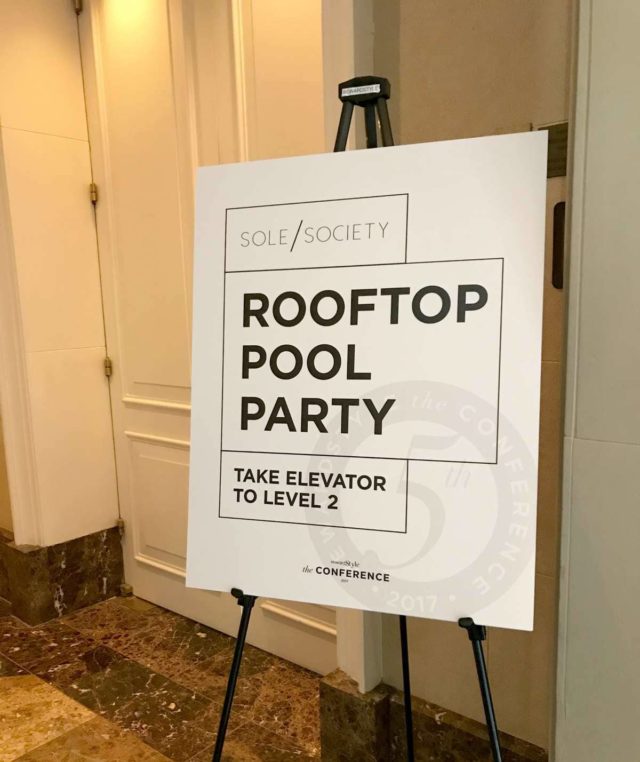 I had exchanged numbers with a few bloggers I knew were coming; Cathy and I ended up ready at the same time so together we headed to the party. There was a DJ, a bar, a taco station that was beautiful but ignored, and dozens over overdressed women surrounding a pool decorated by floating lotus flowers. It was hot and there wasn't any shade. Everyone was either posing or taking a photo. It was weird, but Cathy and I did the same for one another.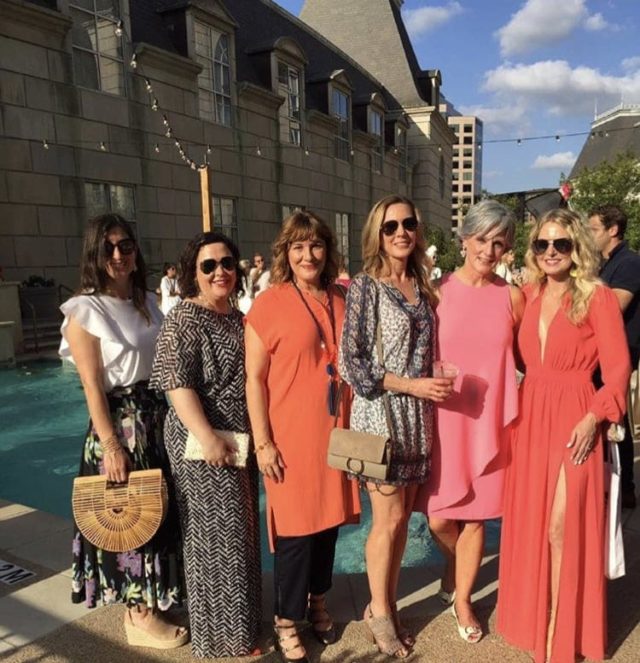 Soon other bloggers and influencers we knew or knew of and followed showed up and conversations and greetings happened. I snagged this photo from Erin's InstaStory of Cathy, me, Maria, Angie, Beth, and Erin at the party. Who says this conference is only for the 20-something bloggers? It was fun to meet everyone but it was so hot, I think I lasted maybe an hour.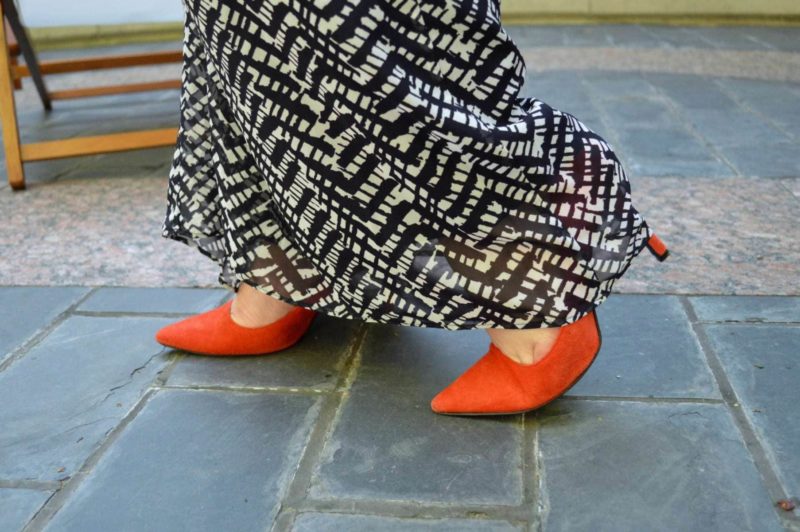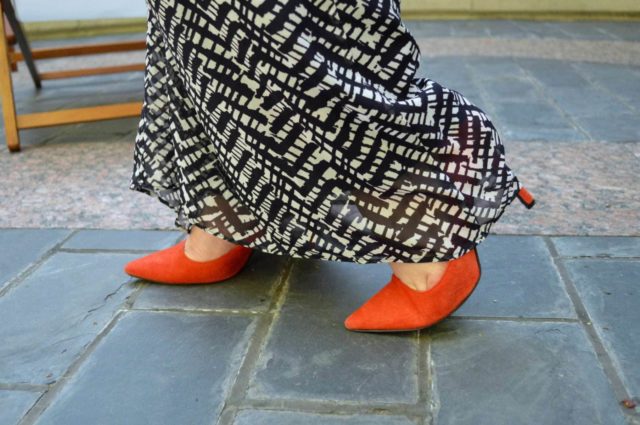 Cathy and I met up in one of the many beautiful courtyards of the hotel to take outfit photos of one another; she captured the ones you see in this post of me in my outfit. It was really great to know a few women ahead of time, to have a photo buddy and moral support the first night. However, people were quite nice. I have a post coming that delves more into this, but I was pleasantly surprised by how kind, friendly, and real the majority of the attendees were at this conference. Don't believe the snark, I met many of the women who are critiqued on message boards and in Facebook groups and I have to say for most of them, you're wrong with your assumptions. Super nice, super friendly, and yes, that beautiful and thin in real life. I'll delve more into this in a future post…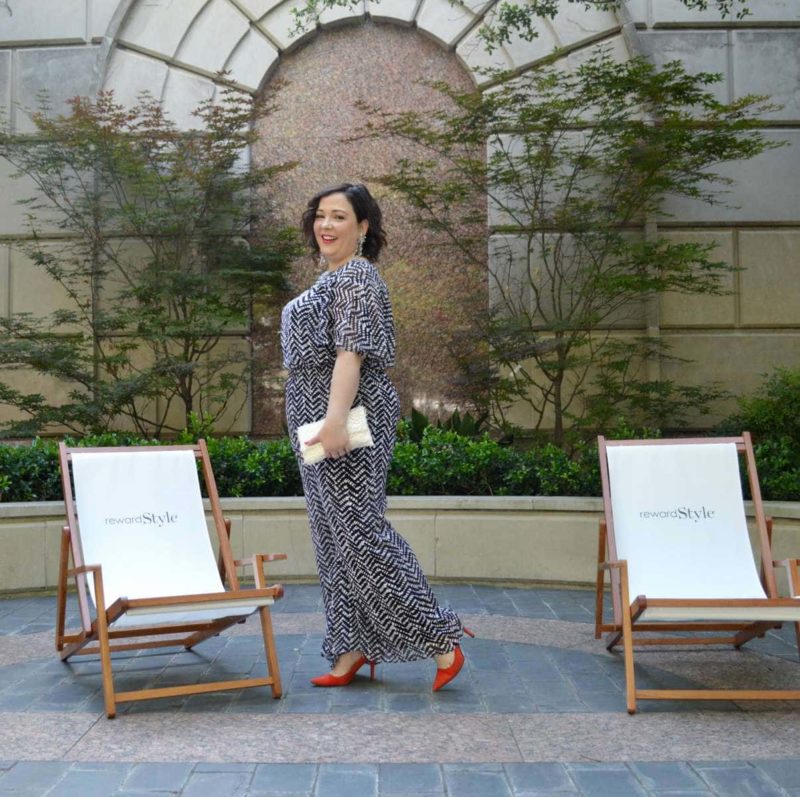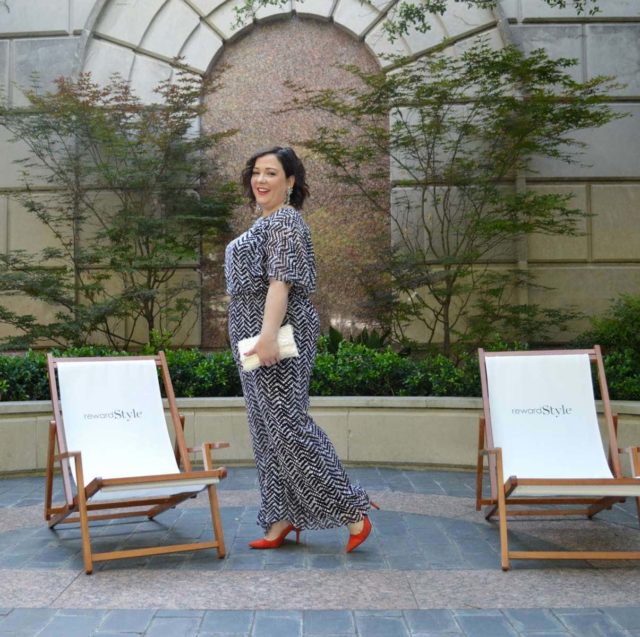 As for the outfit, it was perfect. The chiffon overlay was festive and kept me cool while keeping me covered. The elasticized waistband gave me some shape but didn't dig. I love these heels, they're pretty comfy for the height and gave a necessary pop of color. The earrings got so many compliments, as did the bag.
Lessons Learned Day 1 of the RewardStyle Conference:
Don't judge a book by its cover.
Get your clothes tailored. You can hide a visible bra strap or a gaping waistband in an outfit photo but you can't in real life.
This season is about the statement earring. It's a cheap and fun way to update your wardrobe.
Kindness always wins. Give strangers compliments, when standing alone wear a smile with your sunglasses, say excuse me and thank you, if you go to the bar offer to grab a drink for another.