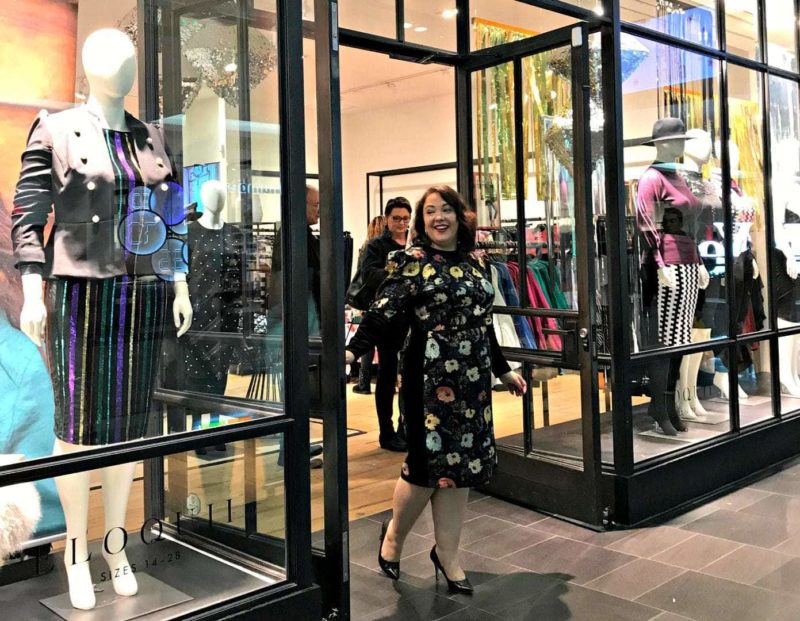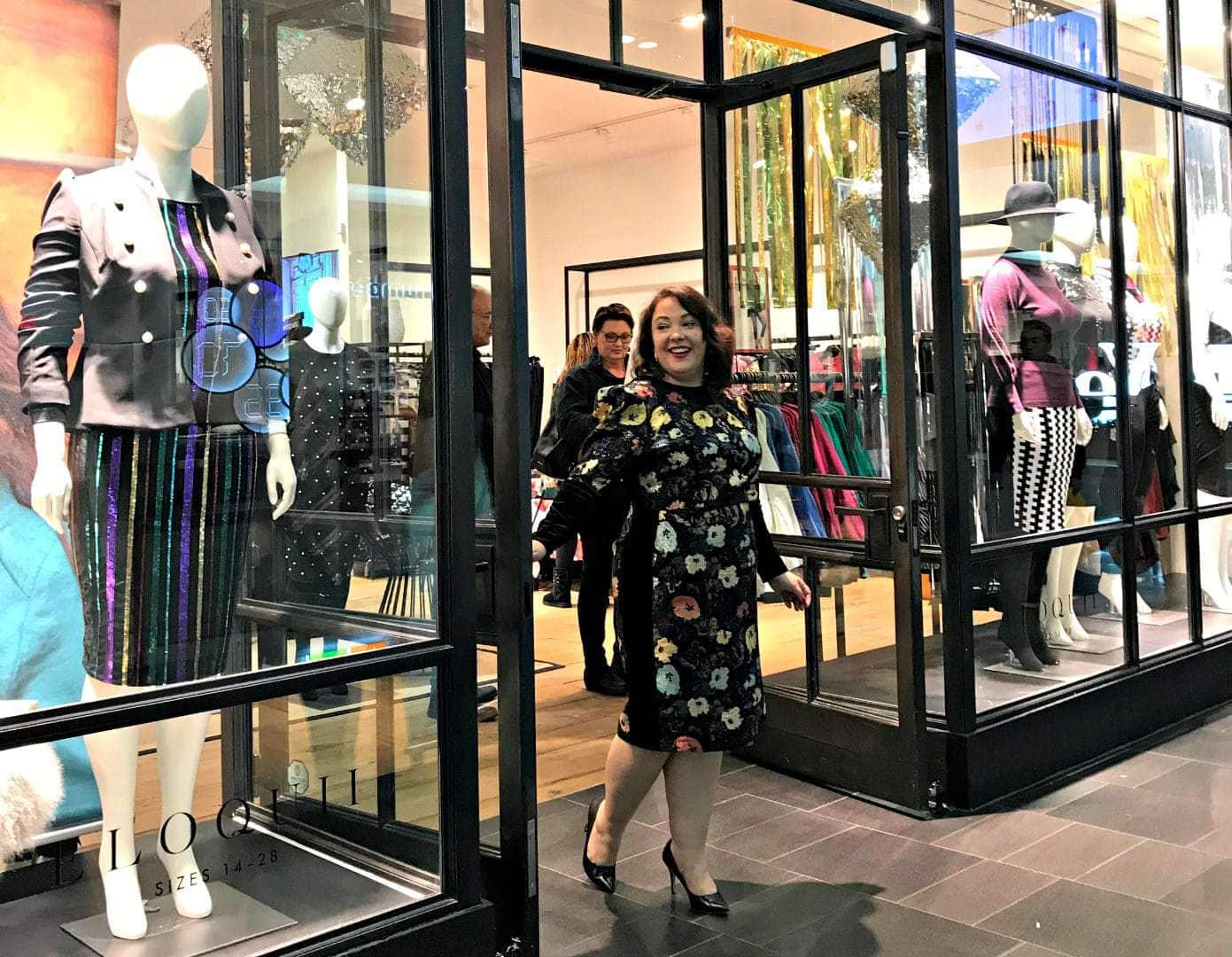 There's some brands that I love working with as well as wearing and ELOQUII is one of them. The people behind the brand are some of the kindest folk, they really love their customers, their clothing, and making women feel fabulous. As a blogger, I love working with them because they see me and this blog as unique, not just X number of Instagram followers or Y clicks on a link. I was so honored when they asked me to host their holiday party at their store at the Fashion Center at Pentagon City.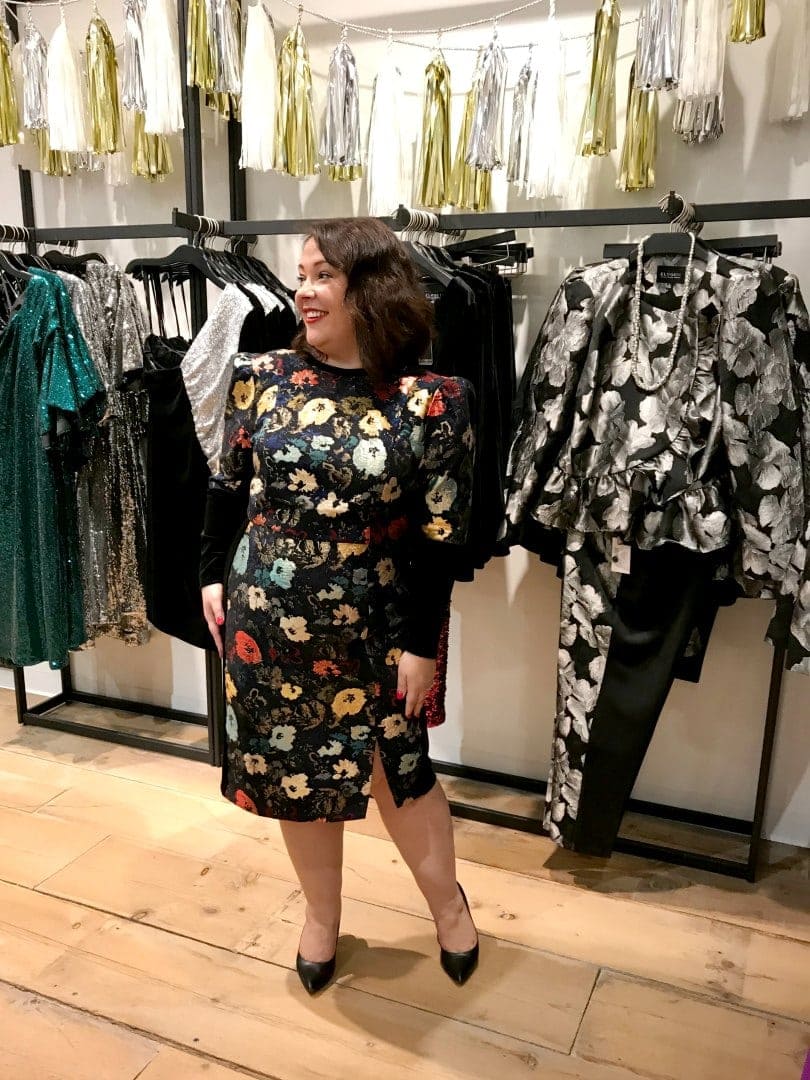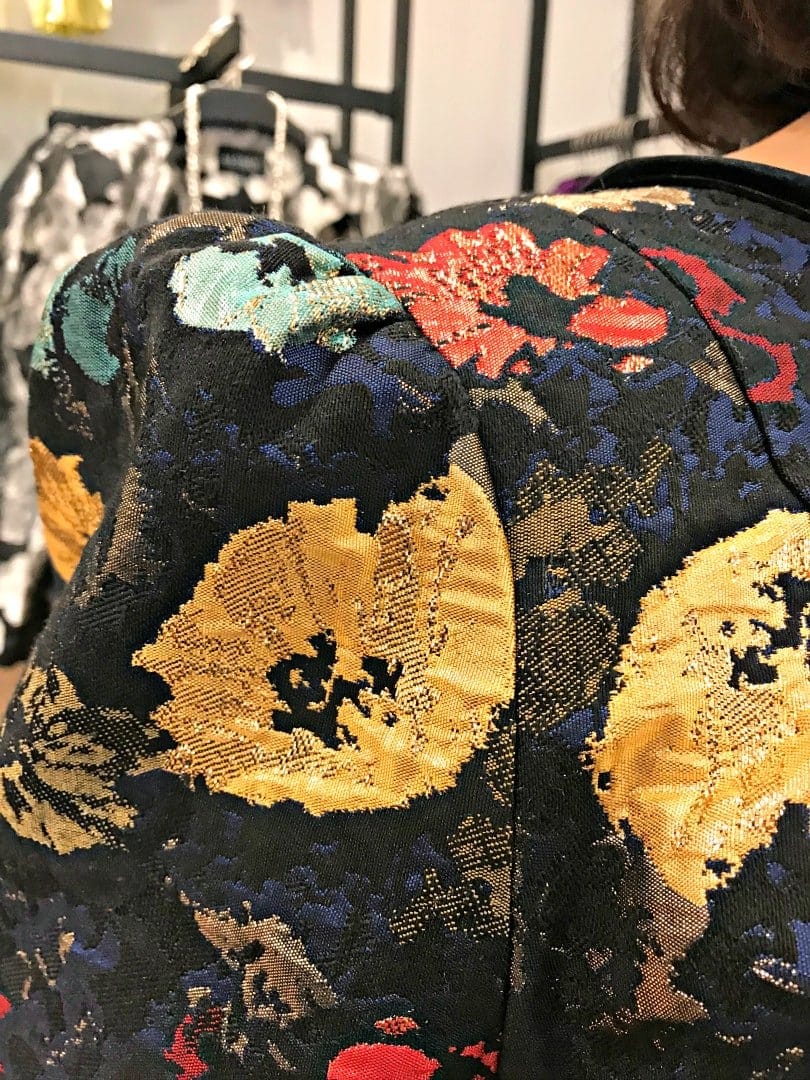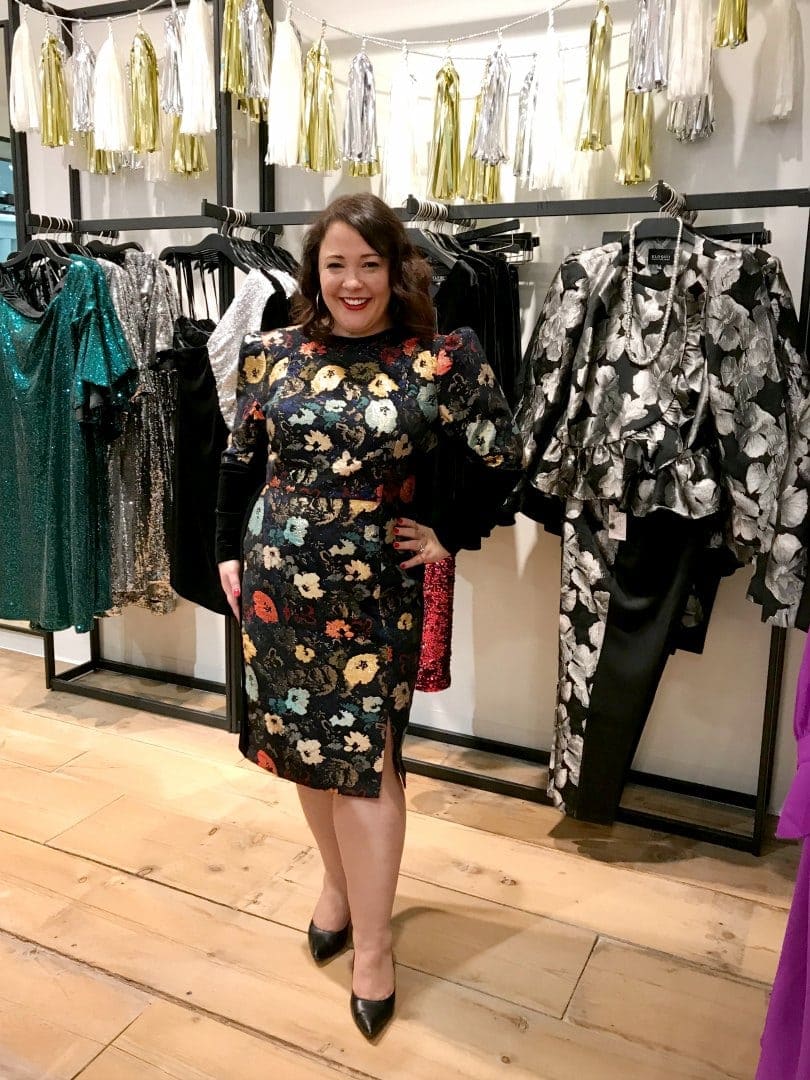 Dress: Puff Sleeve Jacquard Dress c/o ELOQUII (14) | Earrings: Hoops c/o ELOQUII | Pumps: Nine West | Lipstick: L'Oreal Riche Matte in Eva's Red
The event took place this past Thursday from 6-9pm. They had delicious treats, champagne, and hired a lipsologist to perform readings on all the guests. In the back where they have their large fitting rooms, there's a lounge area with couches and they set up a ring light for selfies. As host of the event, I was allowed to pick an outfit from their store.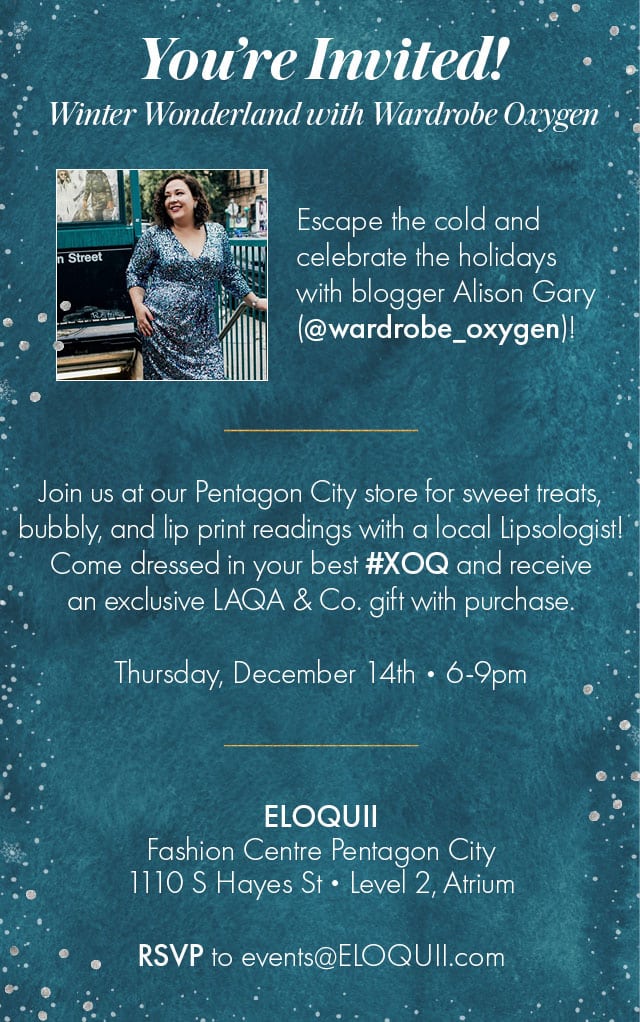 I wasn't sure if there was anything I'd like so I came prepared as I already own their Sequin Flare Sleeve Shift Dress, Sequin Bodycon Dress with Velvet Sleeves, and Sheath Dress in Aqua Blue Sequins. I also brought all sorts of shoes not knowing what the final outfit would be.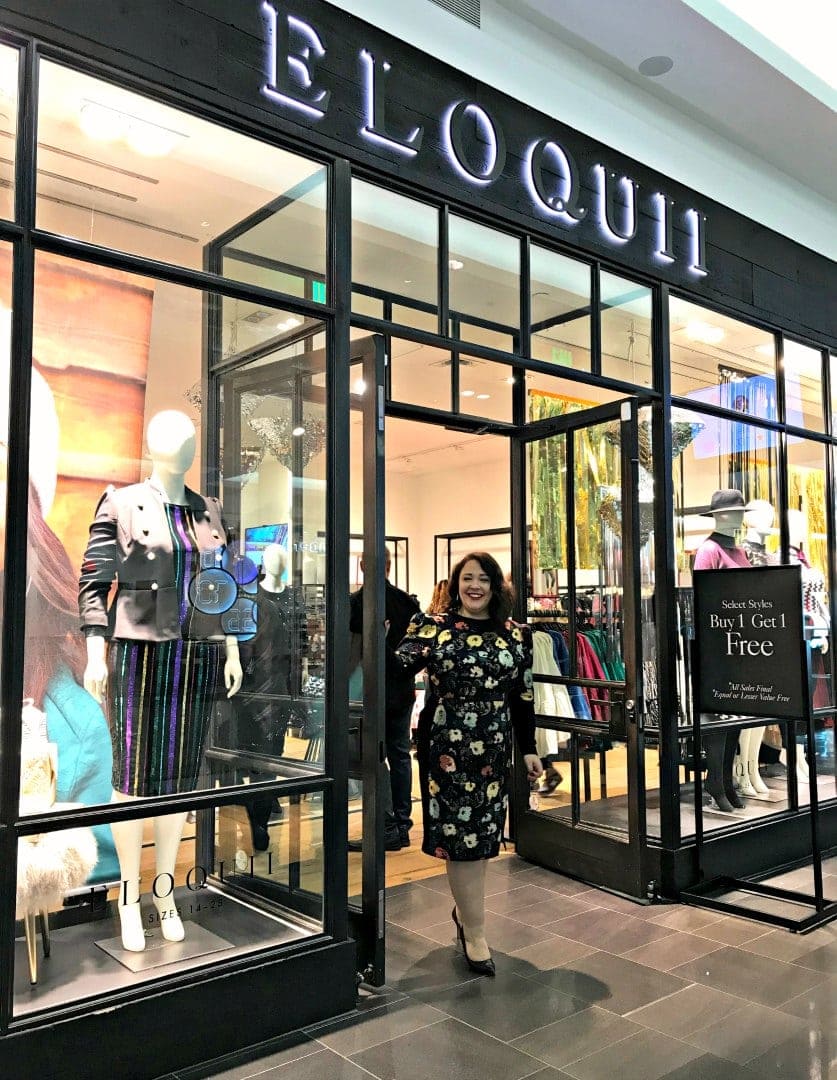 This is the benefit of visiting an ELOQUII store if you have one in your area (right now there's one in Columbus, Ohio, Chicago, and DC). This dress didn't catch my attention online or even on the rack, but the salesperson recommended it and it is phenomenal on! The jacquard has gold thread in it so it catches the light so beautifully. The velvet cuffs and panels stretch but also are so slimming. I love how I am completely covered up and warm, but still look dressy and sexy. While I wore it with my go-to black leather pumps, this is a dress that would work with a strappier heel, or go more casual with opaque black tights and ankle booties.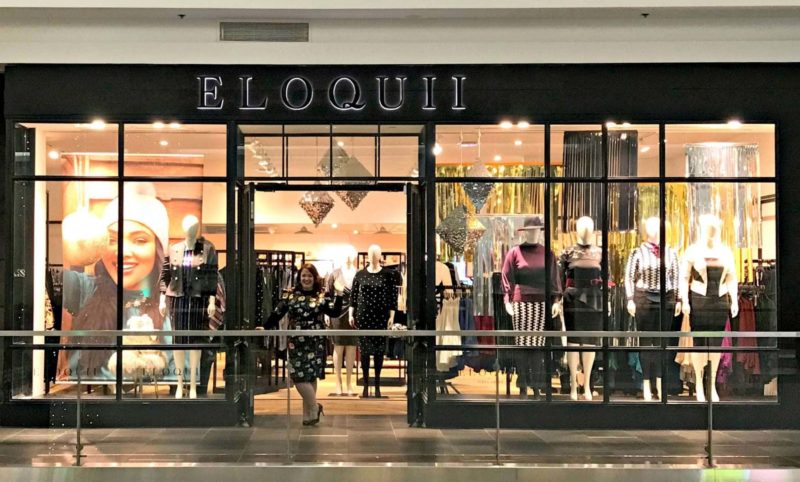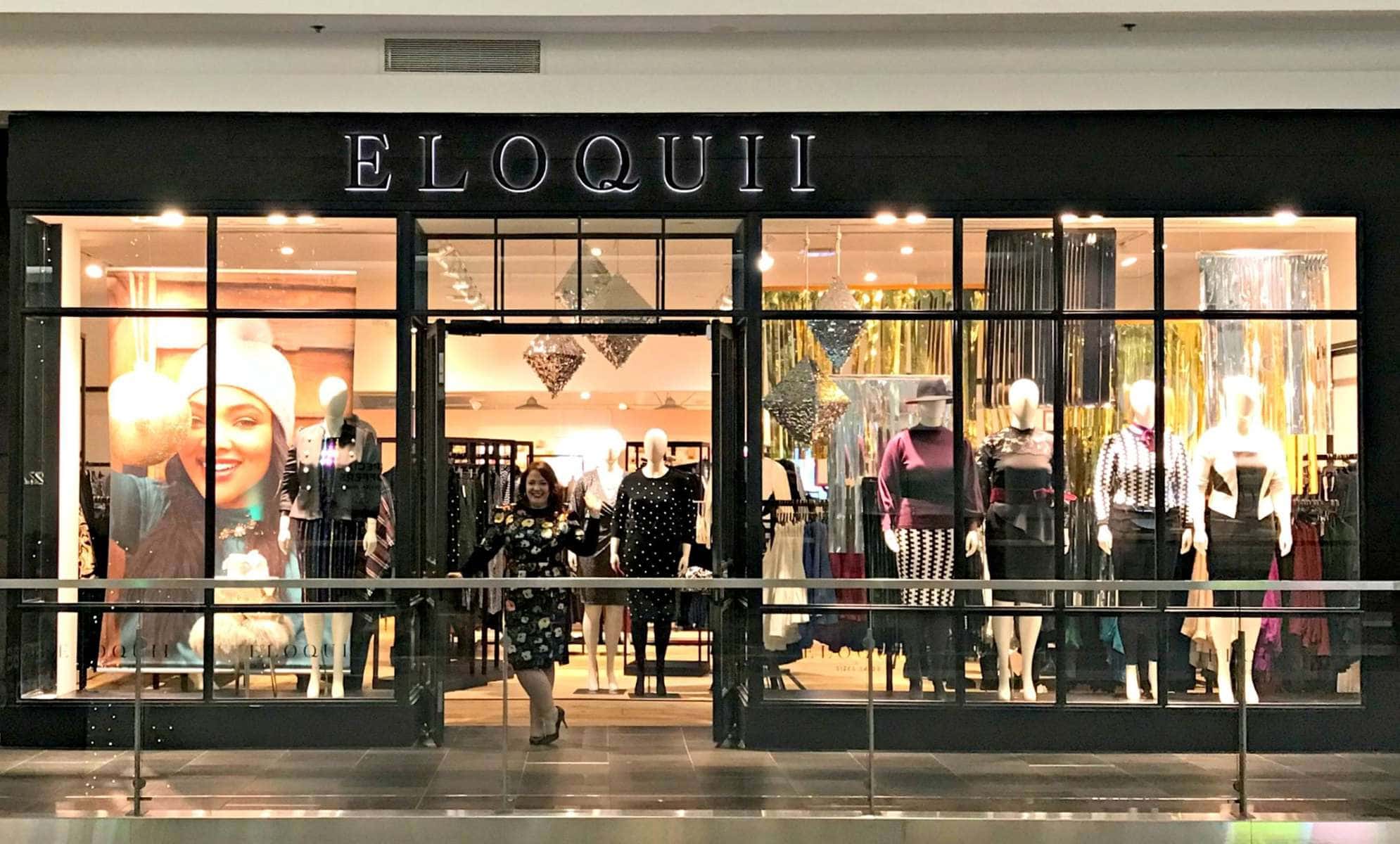 This look was perfect for the party. I felt comfortable and confident. If I was to carry a purse (I just carried my phone with a Bandolier case), this dress makes it easy to choose anything from a black leather clutch to a small gold sparkly minaudiere.
Thank you so much ELOQUII for letting me part of such a fun evening!