This article may contain affiliate links; if you click on a shopping link and make a purchase I may receive a commission. As an Amazon Associate, I earn from qualifying purchases.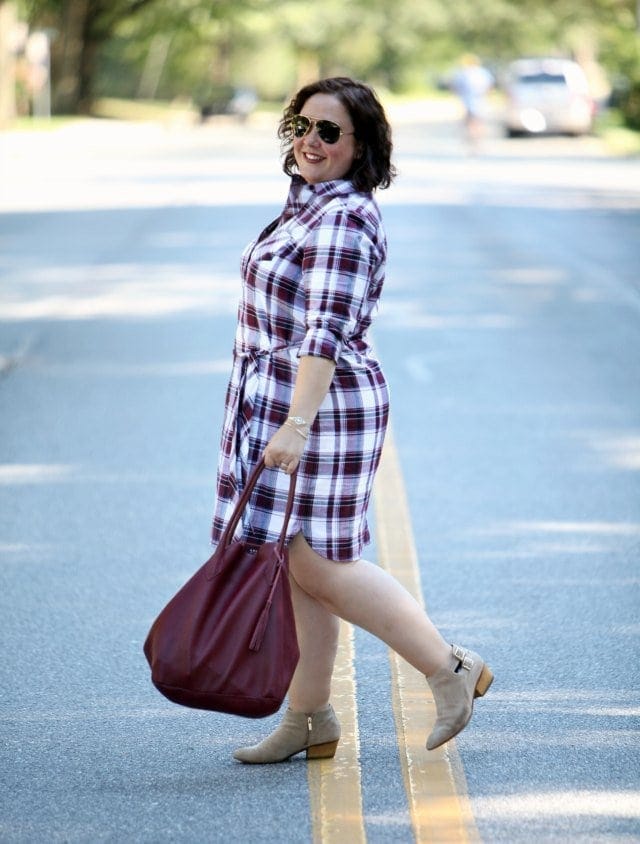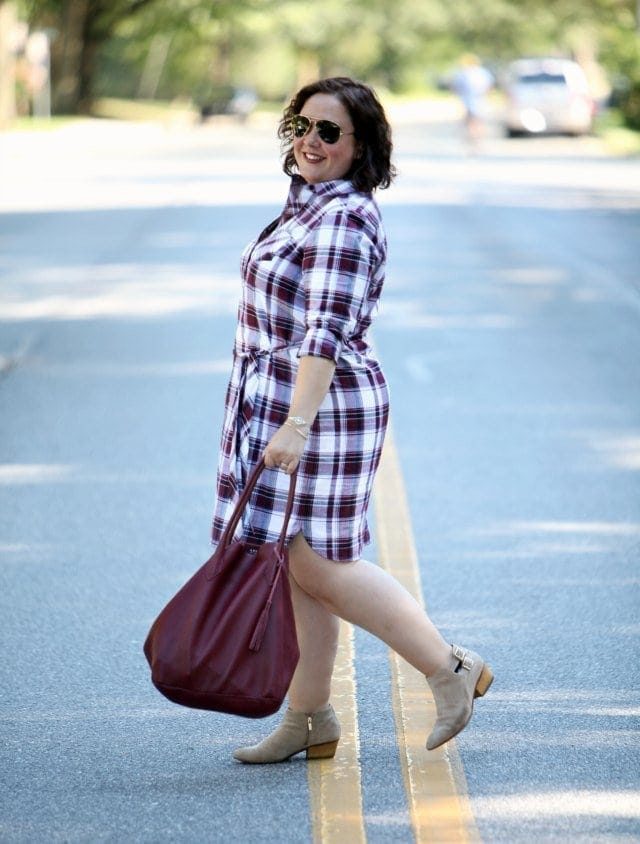 dress | bag | sunglasses | shoes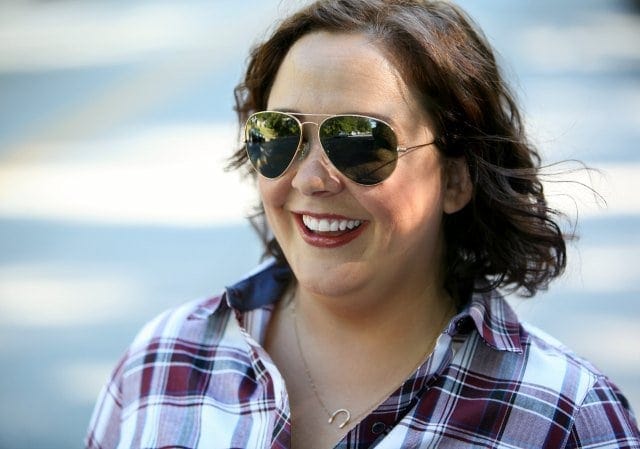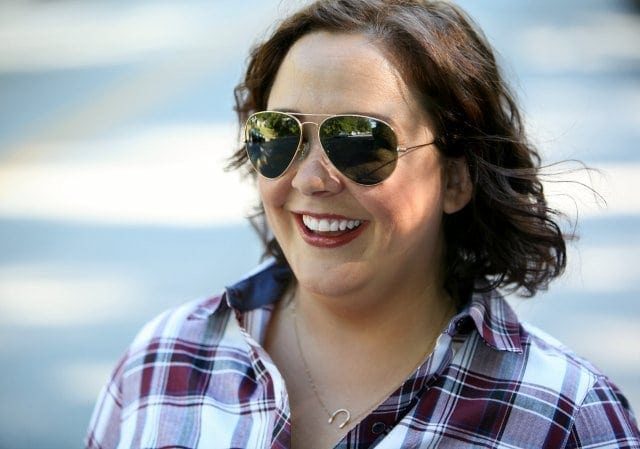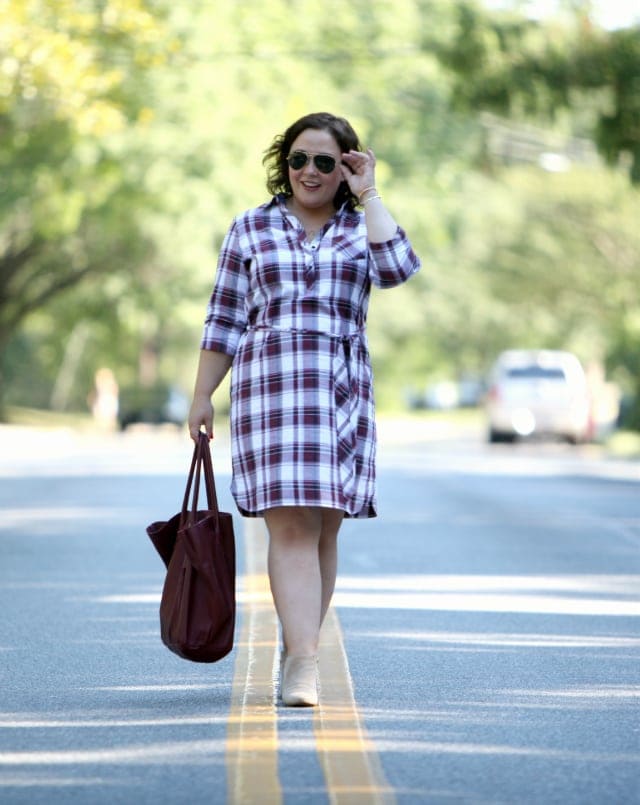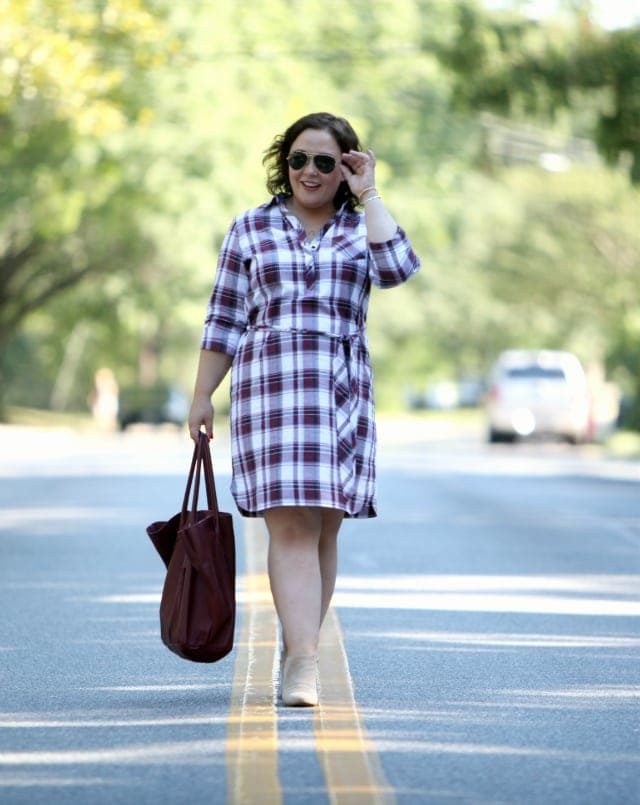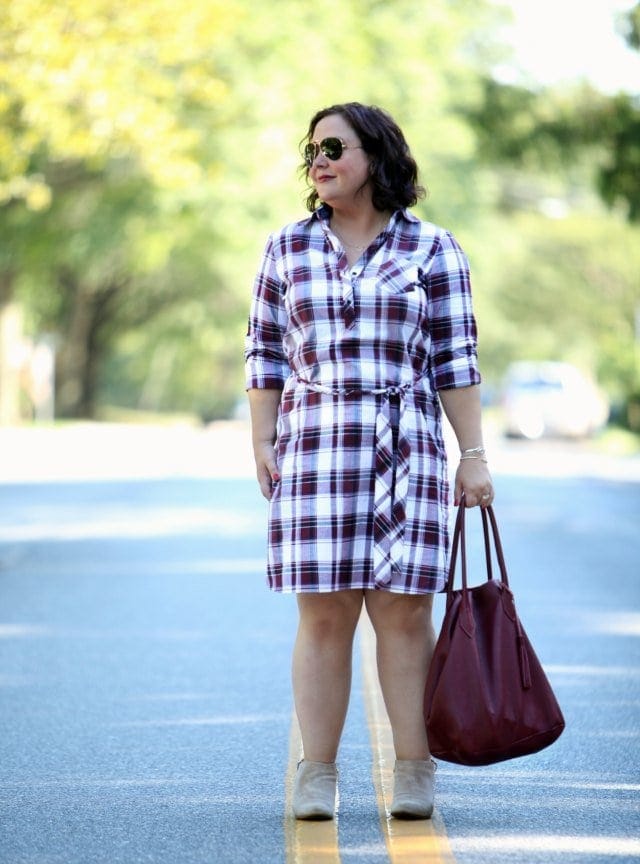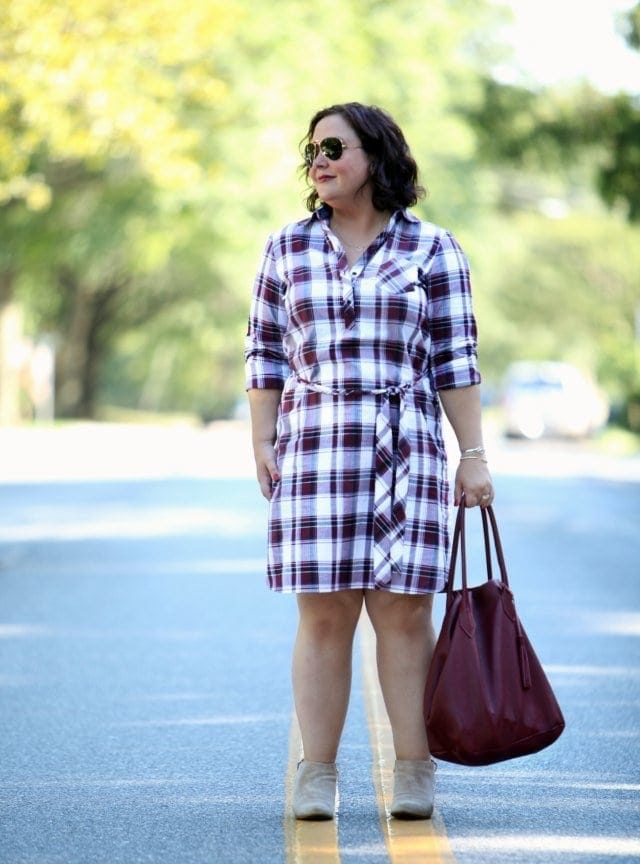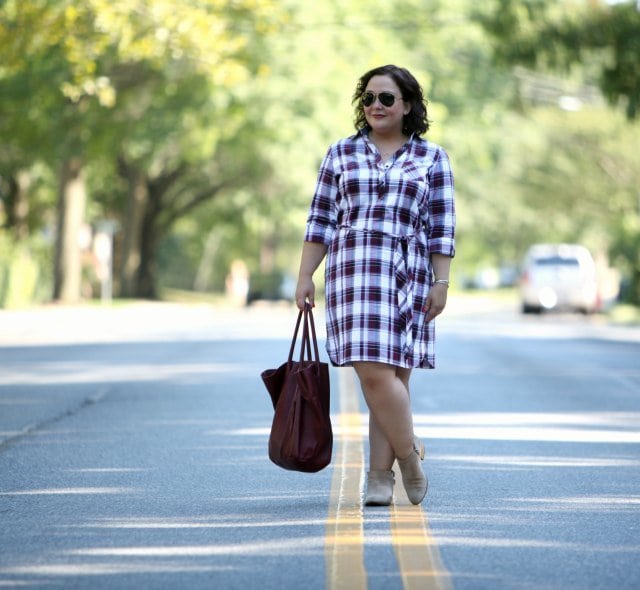 Dress: c/o Foxcroft (14) | Shoes: Clarks | Sunglasses: Ray-Ban | Necklace: Belleza Mia via Etsy | Bracelets: c/o Silver Linings, Nadri | Bag: c/o Adora Bags
My last outfit post discussed how I was technically uncoordinated but felt everything worked together. This outfit I've worn to work as well as this past Saturday.  Foxcroft sent me this dress and I adore it.  It's stiff enough to not look like a crumpled paper bag at the end of the day but not so stiff that it looks made of cardboard.  It's a popover, so no pesky buttons at and below the waist.  Foxcroft makes curves-flattering pieces and this holds true with plenty of room in the bust and upper arms.  I'm wearing it now with ankle booties (and did with some Converse Shorelines), but this fall it would look great with tall boots, a denim jacket, or maybe even a leather jacket, tights and booties.  Like many of Foxcroft's pieces, this comes in regular and plus sizes.  I didn't know when I put the dress on Saturday that I would be color coordinating with my event.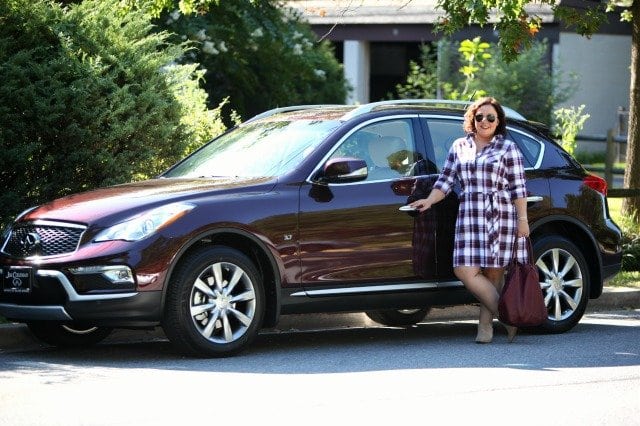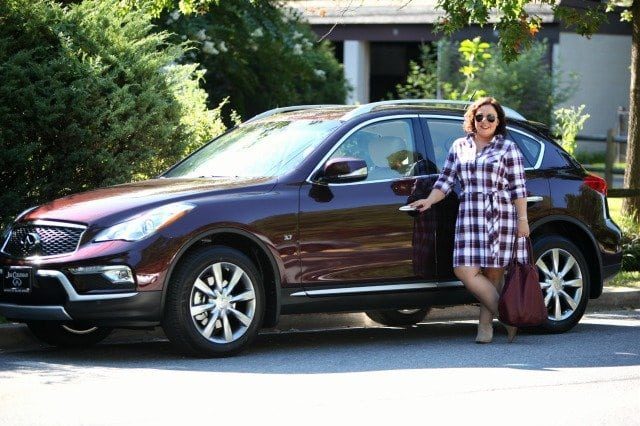 We got a new car! Karl's beloved 5-door Subaru Impreza WRX kicked the bucket. The Suburu was amazing – it took us to many music festivals and road trips up north, carted around kayaks and canoes, did great in snow and ice, and under the hood was plenty of power for a car guy like Karl. But the car was not only older than Emerson but older than our marriage and when replacing it we desired more room and comfort yet K still wanted the oomph under the hood. We did a lot of research and decided on the Infinity QX50. We weren't really thinking about color, just features and price. I didn't even notice that I coordinated with the car we chose until the salesman mentioned it. I was just trying to look like a grown up. I may be 41, but "adult" events like new cars still throw me for a loop. It feels like just yesterday that Karl and I were dating, living paycheck to paycheck, I was in debt consolidation, we were going to the Taco Bell drive-thru in his Jeep Wrangler, paying for our meals with coins fished out of ashtrays and seat cushions. But now we're homeowners, parents, car owners, people with good credit scores who choose cars not just based on what's under the hood but for safety ratings.  I guess I don't just look like a grown up but I am a grown up!
Save