This article may contain affiliate links; if you click on a shopping link and make a purchase I may receive a commission. As an Amazon Associate, I earn from qualifying purchases.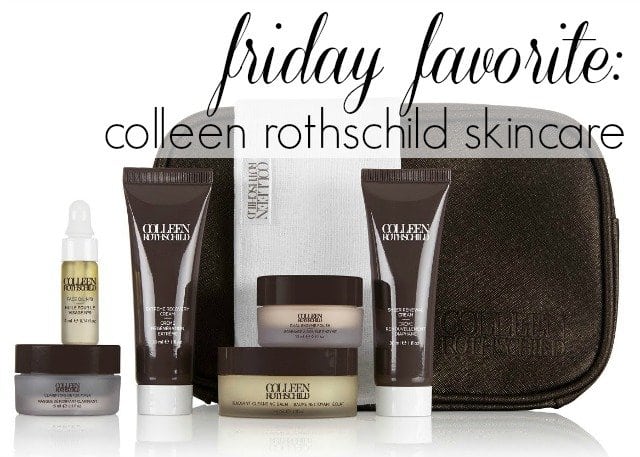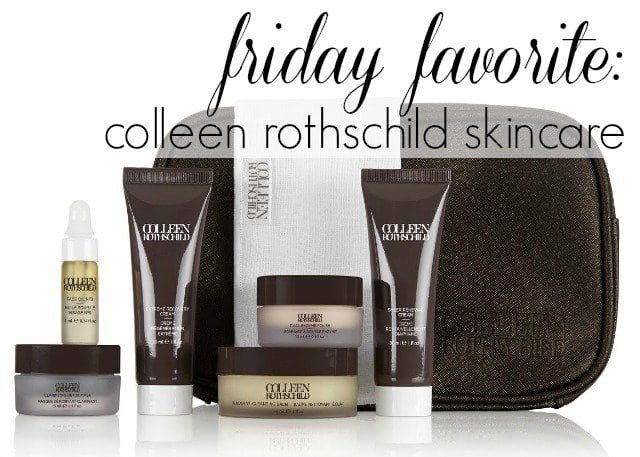 The biggest lesson I learned from our cross-country road trip was don't switch up a beauty routine. I mean come on Allie, you're a style blogger, you should know better! But nope, I wanted to be minimalist. For my face, I brought a liquid face wash that I don't love, but it is in a container that wouldn't leak and it's something all of us in the family could use. For moisturizer, I brought the almond oil, but for daily lotion I brought a product I received free that had the highest SPF and no fragrance so Karl could also use it and for night a jar of night cream I hadn't finished. Such a mistake.
I realized my mistake the first night. I use waterproof mascara in the summer, and while reviews said it was hard to get off, I haven't had any issue with my micellar water/Colleen Rothschild Cleansing Balm duo. I did with this liquid face wash. I washed, and my lashes were all gummy with face wash and mascara that woulnd't budge. I soaked a tissue in almond oil and pressed it to the lashes and tried to use that to help remove it, then washed again. I woke up in the morning with raccoon eyes and skin so dry from double washing with a harsh cleanser.
The next night, I had to throw away my contacts because mascara kept flaking off onto them and they got all gummy and gross. I have worn this brand of mascara since May and never experienced such an issue before; I think it was residual mascara that the liquid cleanser couldn't remove. I ended up buying a bottle of micellar water to do a double-cleaning like I did at home. Thing is, a double cleaning with micellar water and the Colleen Rothschild Cleansing Balm left my skin super clean and my lashes bare, but it left my skin feeling soft and happy. This combination did take off the mascara but also any natural oils in my skin. Even with night cream, eye cream, and a layer of almond oil I woke each morning with dry skin (and yes, still a hint of raccoon eyes).
Then the moisturizer… while it prevented sunburn it did little else. My skin itched and I was putting on almond oil over the moisturizer under BB cream and constantly spraying my face with Body Shop Vitamin E mist yet my skin stayed dry, sensitive, miserable. I even did a few hydrating sheet masks while on the trip to no avail. By time I got home, my skin looked years older, I had a half dozen tiny zits along my jaw line and above my lip, redness under my nose, and had gone through five pairs of contacts from goop getting on them.
We got home on a Saturday. By Monday, the redness and some of the zits were gone and within a week my skin was back to its happy, hydrated, resilient self. One could say it was the stress of the trip or the different water, but I honestly think the difference was going back to my regular skincare routine. The only difference between what I did on the road and what I did at home was Colleen Rothschild.
At night, I first clean my face with reusable cotton rounds soaked in Garnier's Micellar Water. Once the rounds are clear after wiping, I pat my face dry, and massage a small amount of Colleen Rothschild Cleansing Balm onto my skin. I then take a wash cloth or the muslin cloth that comes with the cleanser, wet it in hot water, ring it and drape it over my face. I leave it there, pressing a bit to my face, until it's no longer warm. Then I wipe away the cleanser and as I see on the cloth, residual makeup. Then I use some sort of treatment, right now I'm partial to Colleen Rothschild's Age Renewal Serum. Over that I use Colleen Rothschild Sheer Renewal Cream and then once in bed, I pat a bit of almond oil under my eyes, any dry places, my neck, and décolleté.
In the morning, I wipe my face with Thayer's Rose Petal Witch Hazel, then apply Colleen Rothschild Age Renewal Serum, Sheer Renewal Cream, and then my BB Cream with SPF.
For the first time I am "hitting pan" with a moisturizer. As a style blogger, I receive a lot of beauty products in the mail, some for review, some as gifts. I gift some, donate some, but also have enough leftover that when I tire of a product I can try something new. I like the Sheer Renewal Cream so much that I just cleared out my moisturizer stash, am rolling that metal tube like it's toothpaste, and plan on getting more to keep my skin happy.
The same holds true with the Cleansing Balm. That liquid face wash I took on my trip? It's dermatologist approved, considered gentle, yet it stripped my skin and irritated my eyes. I always thought my skin was sensitive and dry until I started my micellar water/Cleansing Balm combo. Now my skin is as happy as it was when I was in my 20s. Before my next trip I plan to get the Discovery Collection so I have TSA-friendly sizes of these products and some pampering products.
Since my first post about this product line I have tried a few other products from the line. They sent me an SPF liquid which I don't currently see on the site but is so lightweight I can wear it over the Sheer Renewal Cream without it being goopy. It does need to be shaken and it will look a bit white on the skin, but I can rub it in and it disappears.  Not perfect, but nice way to get the benefits of the Sheer Renewal Cream but also have SPF.  As mentioned, I've been using the Age Renewal Super Serum since the beginning of July and love how it doesn't irritate or dry my skin out, but it seems to make it look softer and I think it gives my skin a youthful glow. The Retinol Treatment Complex seems to work similar to other retinol products I have tried; I used and liked before my trip but I'm still babying my face for a bit and only use this once or twice a week at night because it can dry a bit. They sent me the Mandelic Acid Radiance Serum, but I am allergic to Salicylic Acid so I ended up donating the bottle without using.  I also have tried and like the Dual Enzyme Polish. I use this once a week or so in the morning; I'll apply it like a mask then rub and rinse it off in my shower and it will give my skin a glow without any irritation.
I know I sound like an infomercial, and I know skincare is personal and what works for me may not work for you. But I just had to dedicate a Friday Favorite to Colleen Rothschild Beauty. It's not cheap, but when I think of how many products I have tried and have failed, it's worth the money to have to stop looking and wake each morning with happy and healthy looking skin.
Update: through September 9th, 2016 use code WARDROBE20 at Colleen Rothschild and save 20% off your full-price purchase!
Save