This article may contain affiliate links; if you click on a shopping link and make a purchase I may receive a commission. As an Amazon Associate, I earn from qualifying purchases.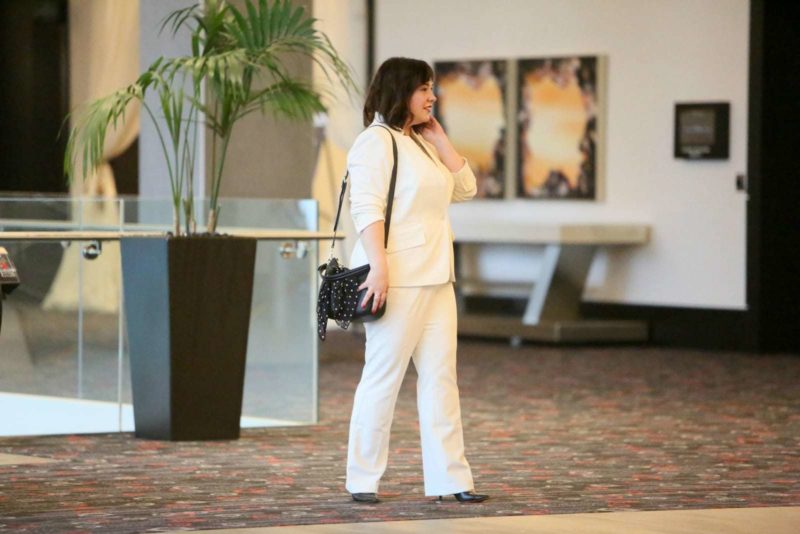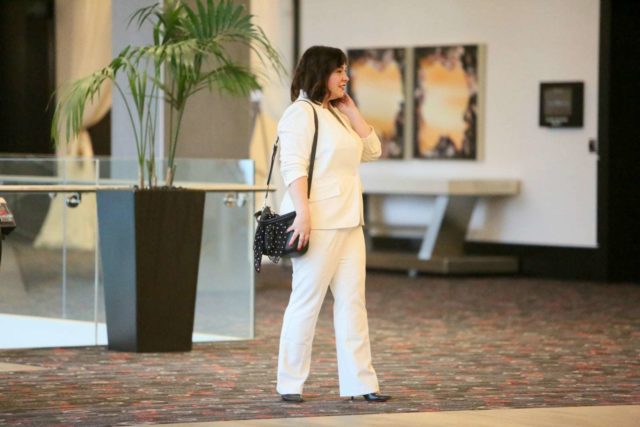 I've been blogging for 13 years (gasp!) and for most of this time I've been recommending Talbots. At age 29 and a size 10, age 42 and a size 16, and everything in between, I've relied on Talbots to offer quality, consistent sizing, and modern classic style that transcends each season's trends. I've always appreciated their extended size range, and how they're one of the few retailers (and one of the first) to offer petite sizing in plus sizes.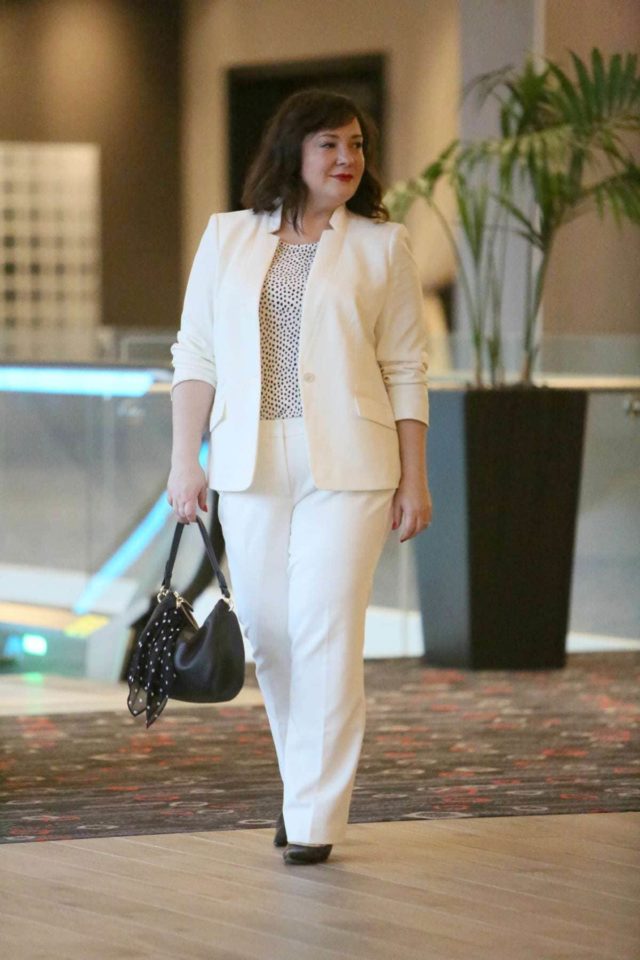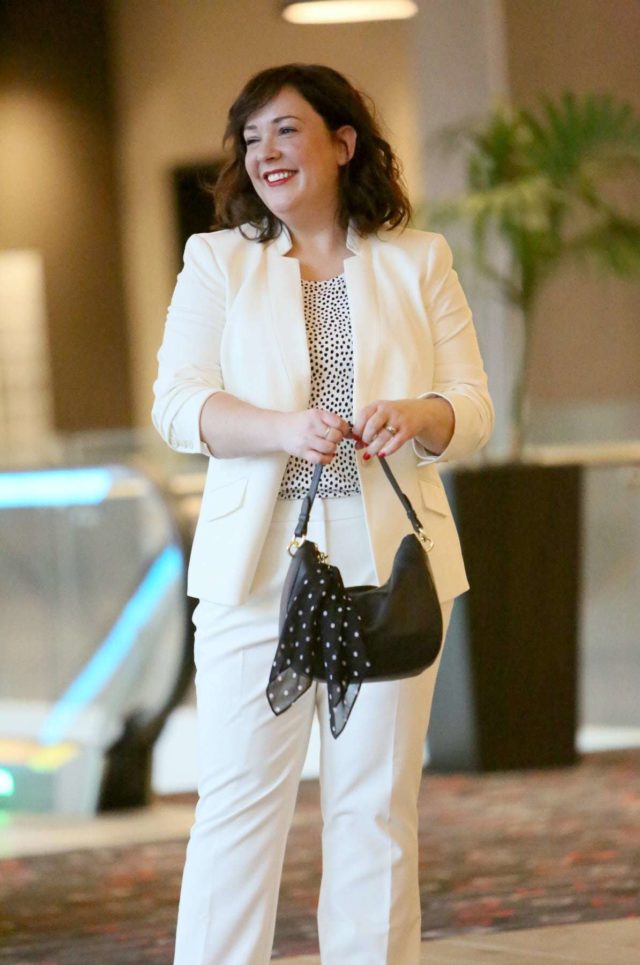 Blazer: Notched Collar Blazer c/o Talbots (14) | Pants: Luxe Barely Boot Pant c/o Talbots (14WP) | Shell: Womans Exclusive Knit Jersey Shell-Dots (X) | Bag: Textured Leather Hobo With Scarf c/o Talbots | Shoes: Nine West
After I had my daughter, I felt like a stranger in my body and had no idea how to dress it. I popped into the Talbots near my office on a lunch break and found a few wrap dresses that fit me, really flattered, and made nursing a breeze. I found pants that didn't dig and didn't drag on the ground. Post-baby I was no longer straight sized, but at 5'3″ I found plus size clothing too big. At Talbots I was comfortable and felt beautiful in their size 16WP.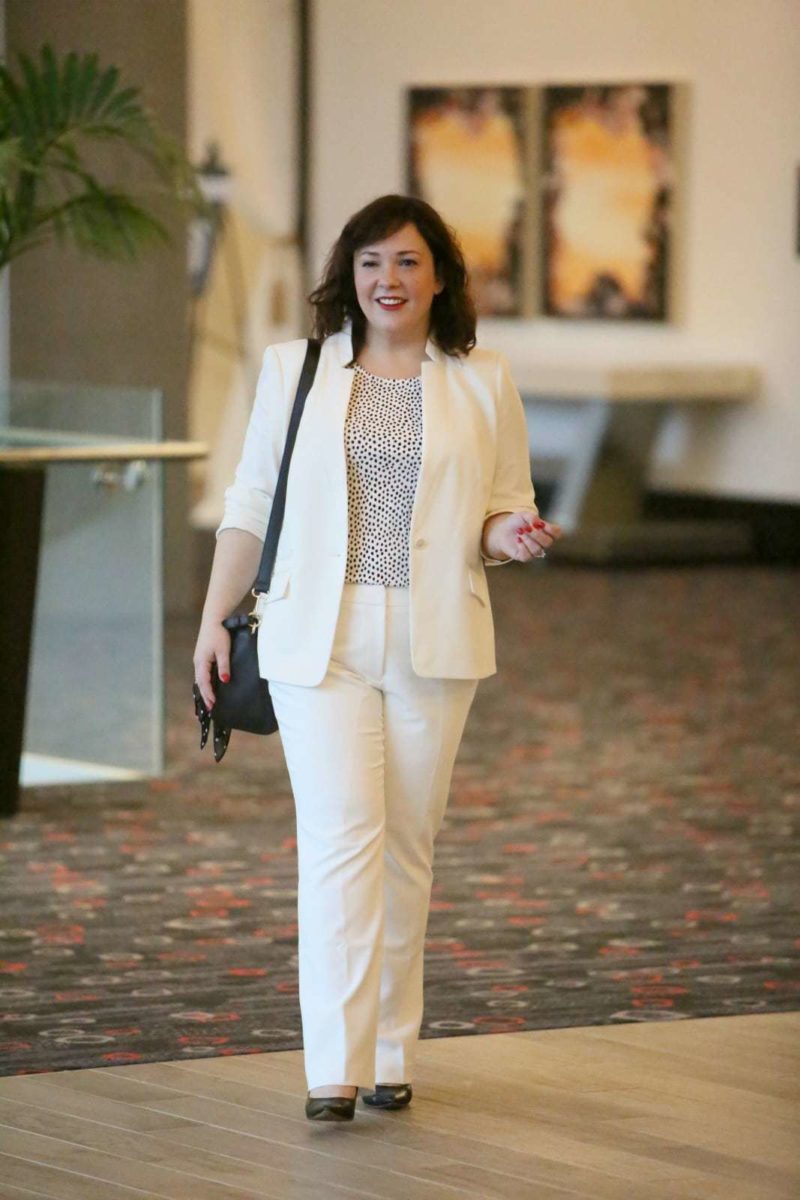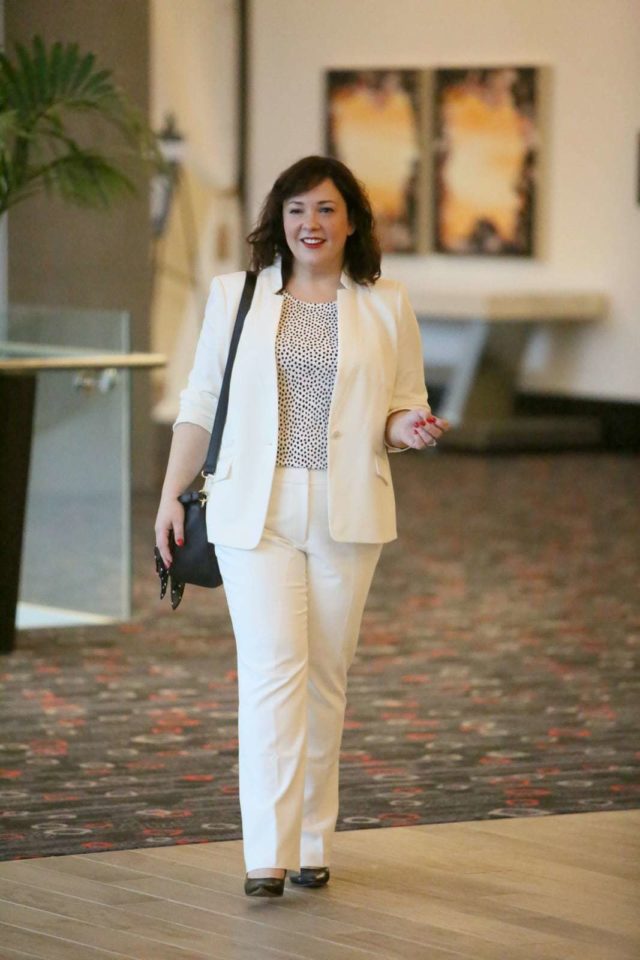 While many retailers over the years have given up on their plus size lines, hiding them in the back of their stores, offering them only online, or discontinuing them all together, Talbots has made strides in improving and increasing their Women and Women Petite offerings. Today many of you will receive a mailer from Talbots in your mailbox dedicated entirely to their new plus-size collection for March- a collection of modern classic style that focuses on a palette of brilliant blues, pops of brights and timeless black and white.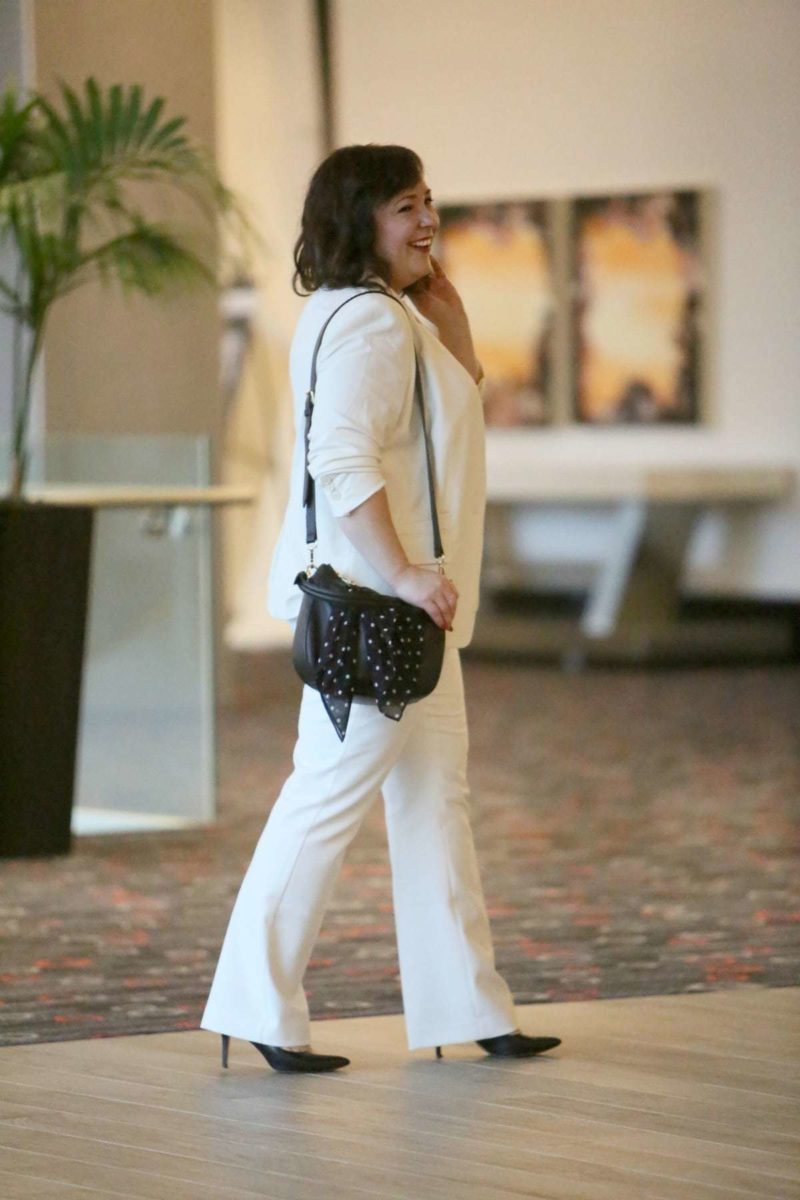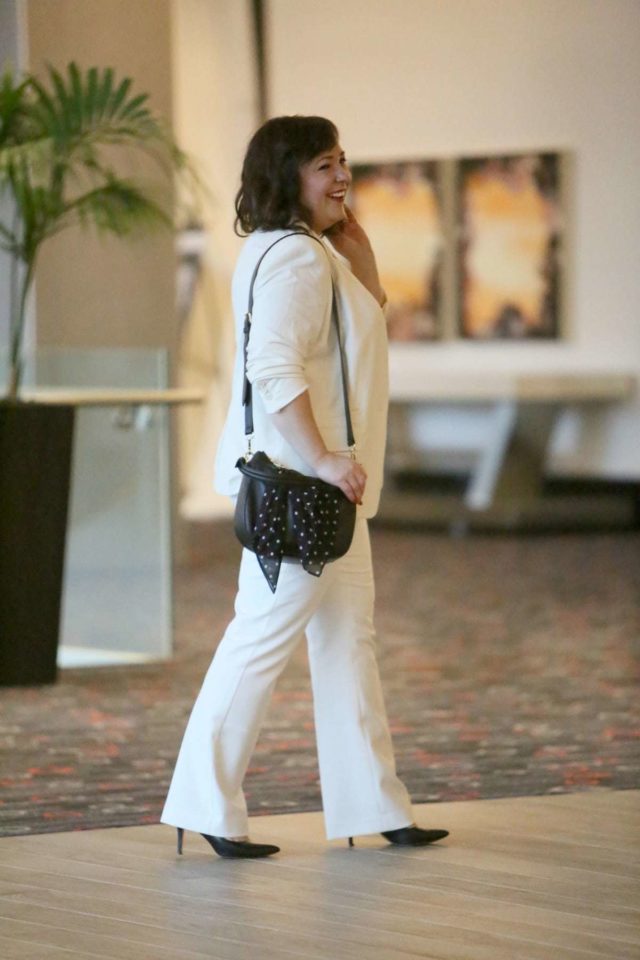 What's exciting is that Talbots isn't resting on their laurels and maintaining their plus-size status quo. With this new spring collection, Talbots is hoping to help "break the myths" of plus-size dressing. Yes, we ALL can wear bold prints, rock horizontal stripes, we can tuck in our tops, belt a dress and look utterly amazing doing it. Talbots' spring plus size collection focuses on fabric, silhouettes, and fit that will make any women look good, feel good, express her unique personal style and possibly step outside her comfort zone.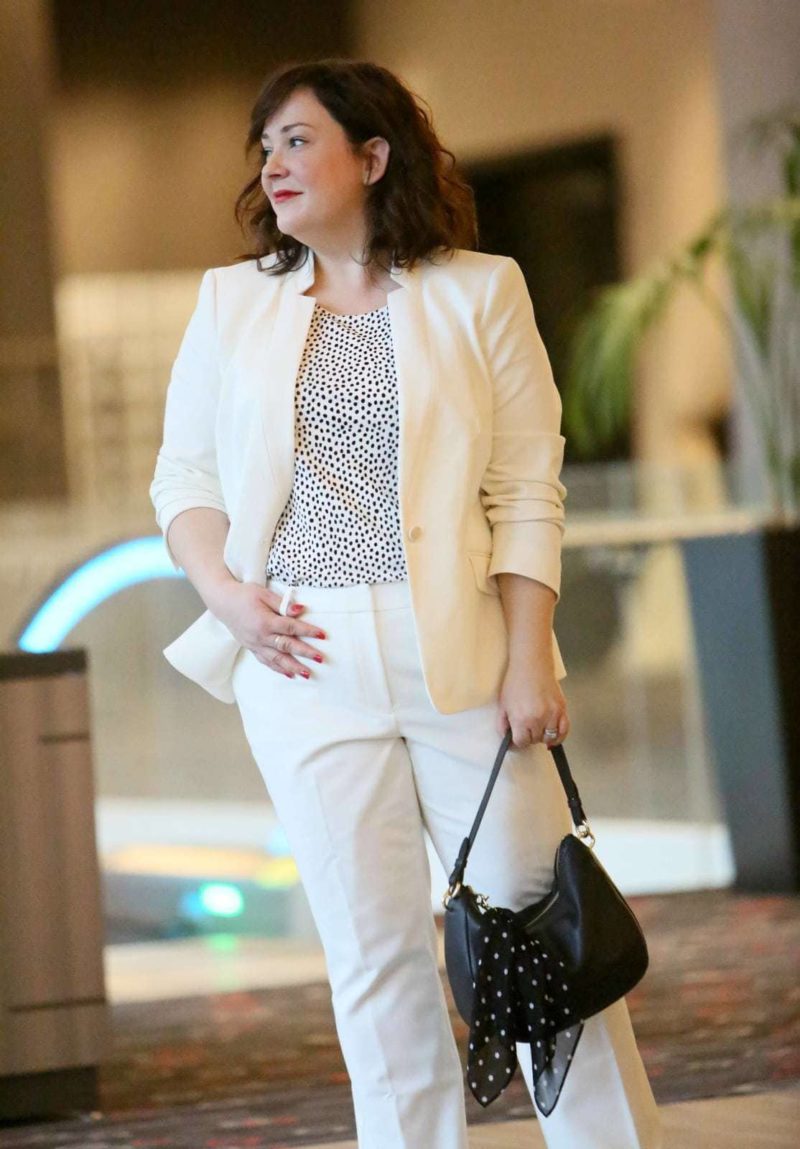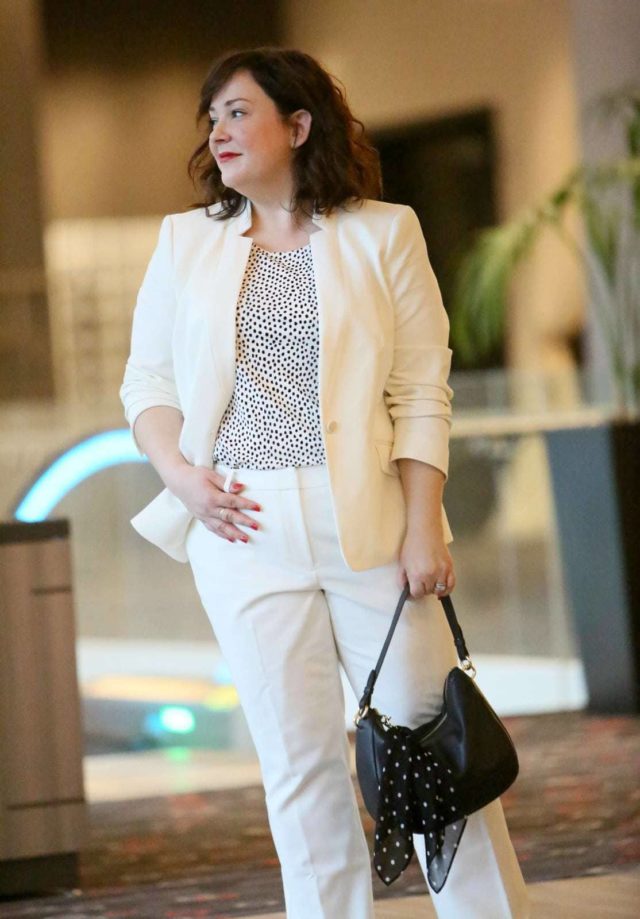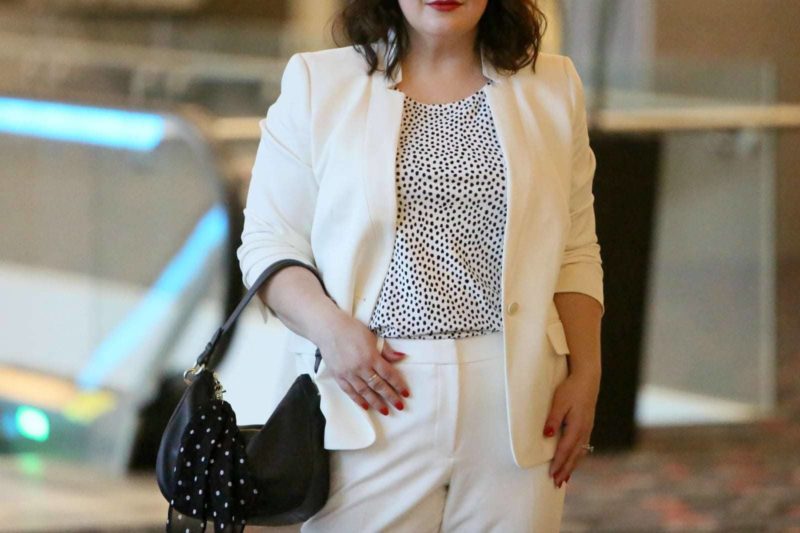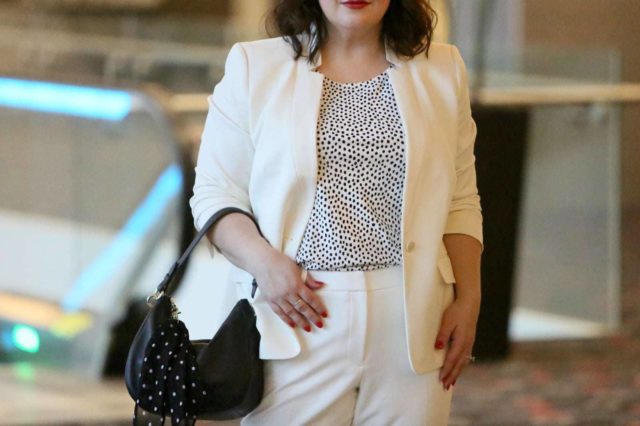 What I'm super psyched about is their Knit Jersey System of Style. It's like Talbots entered my brain and made my dream plus size capsule collection. There's even stripes in there and y'all know I love stripes! The shell I'm wearing under this suit is part of it, and the fabric is what I would make my own fantasy fashion line out of – a gorgeous matte jersey with just the right texture, weight, and drape that can be worn with a cardigan and jeans on the weekend, or with a sparkly necklace and heels to a cocktail party. Comfortable, machine washable, wrinkle-free, it's perfect for travel. These wardrobe basics come in classic colors (black, white, and navy) making them perfect staples from which to build a wardrobe. And how freaking awesome is it that this is a plus size-exclusive collection?
I am thrilled that Talbots wishes to celebrate you, the Wardrobe Oxygen reader. One of you will win a $250 gift card to Talbots to update your wardrobe for spring!
How to Enter:
Wardrobe Oxygen X Talbots Giveaway