This article may contain affiliate links; if you click on a shopping link and make a purchase I may receive a commission. As an Amazon Associate, I earn from qualifying purchases.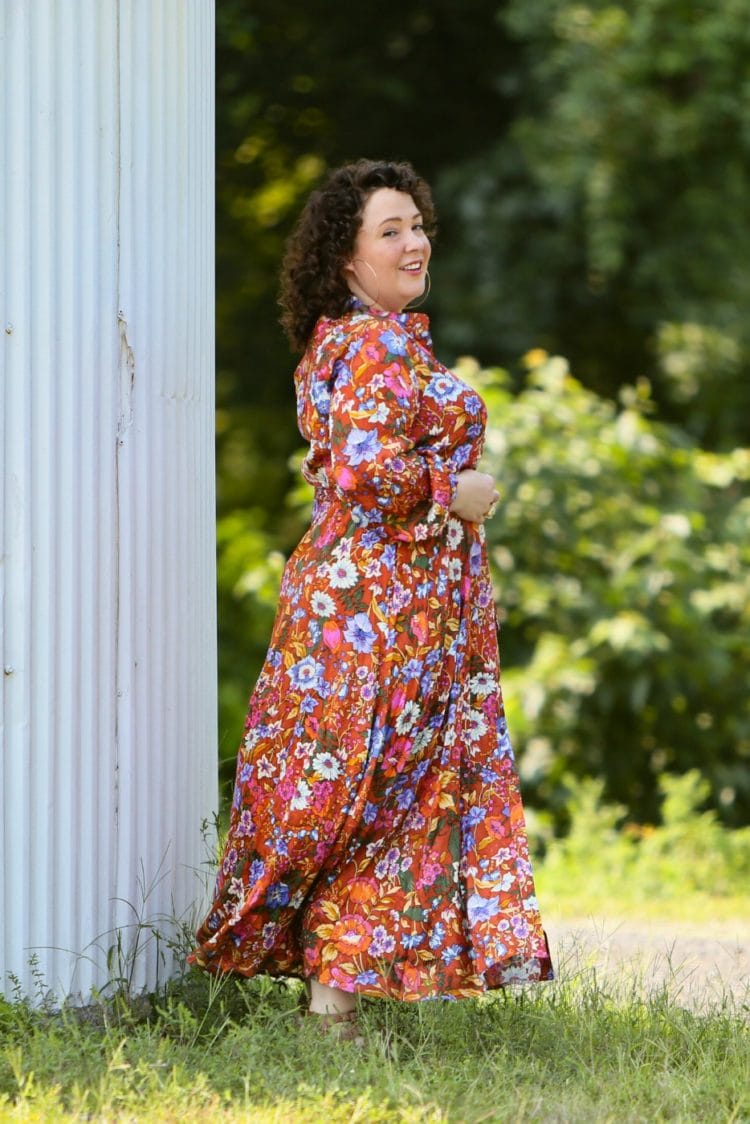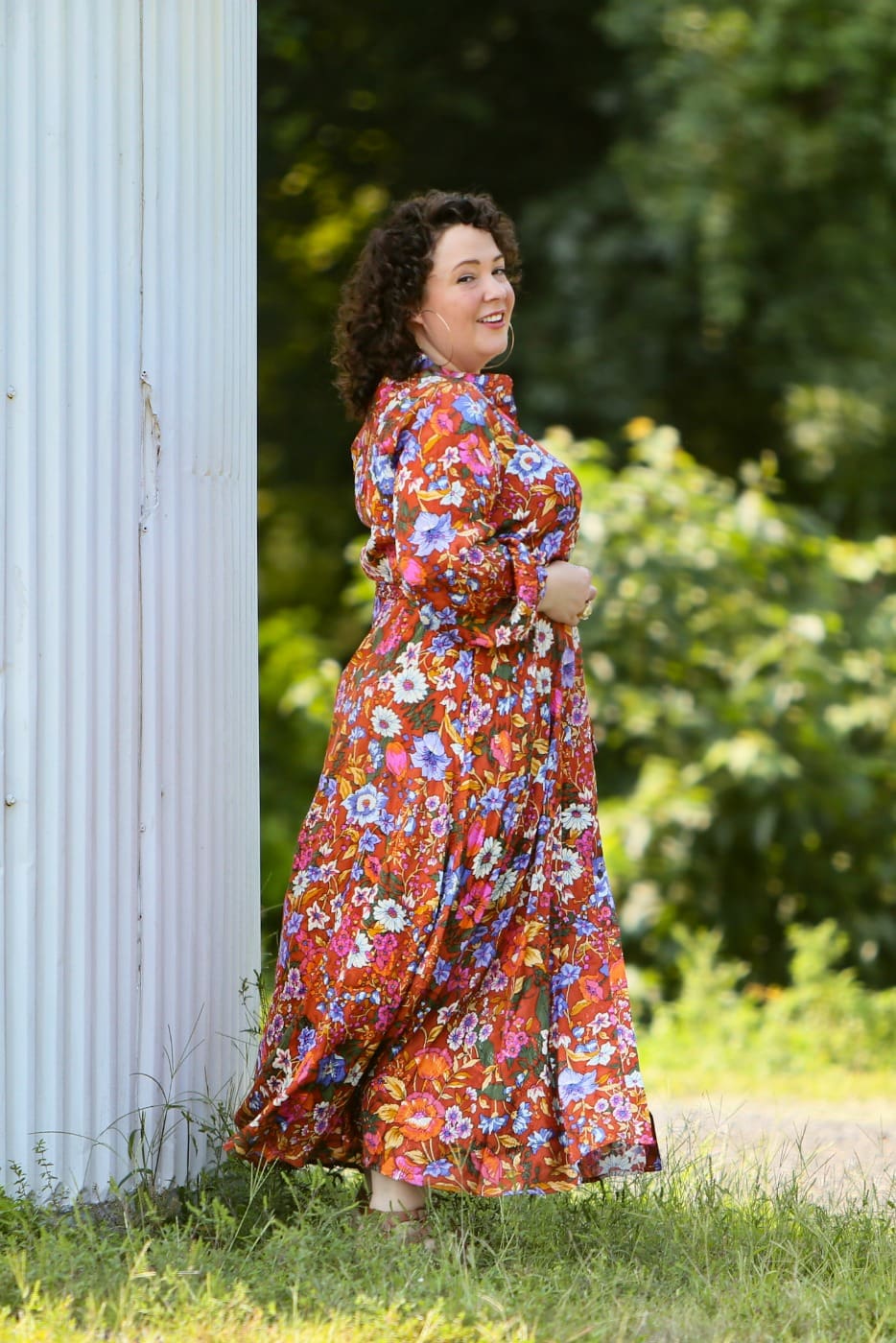 I shared in a recent Friday Shop post that I had dreams of being a "21st Century Mrs. Roper" but didn't like how I looked or felt in caftans.  While the whole internet seems to be in love with the concept of a nap dress, I've been gravitating towards elevated athleisure.  But with a recent Anthropologie order I realized it wasn't dresses in general, it was caftans.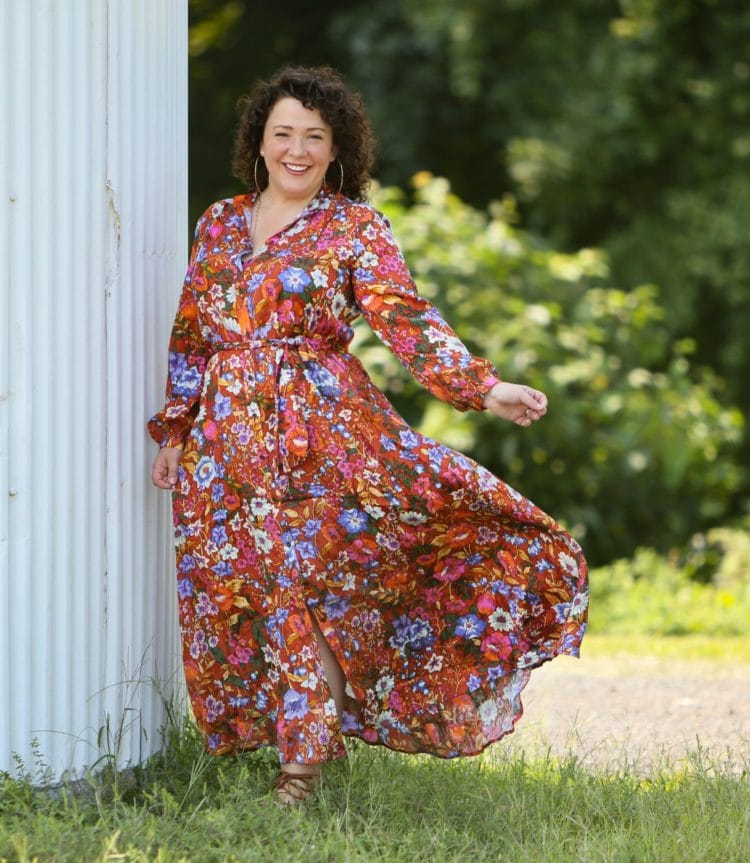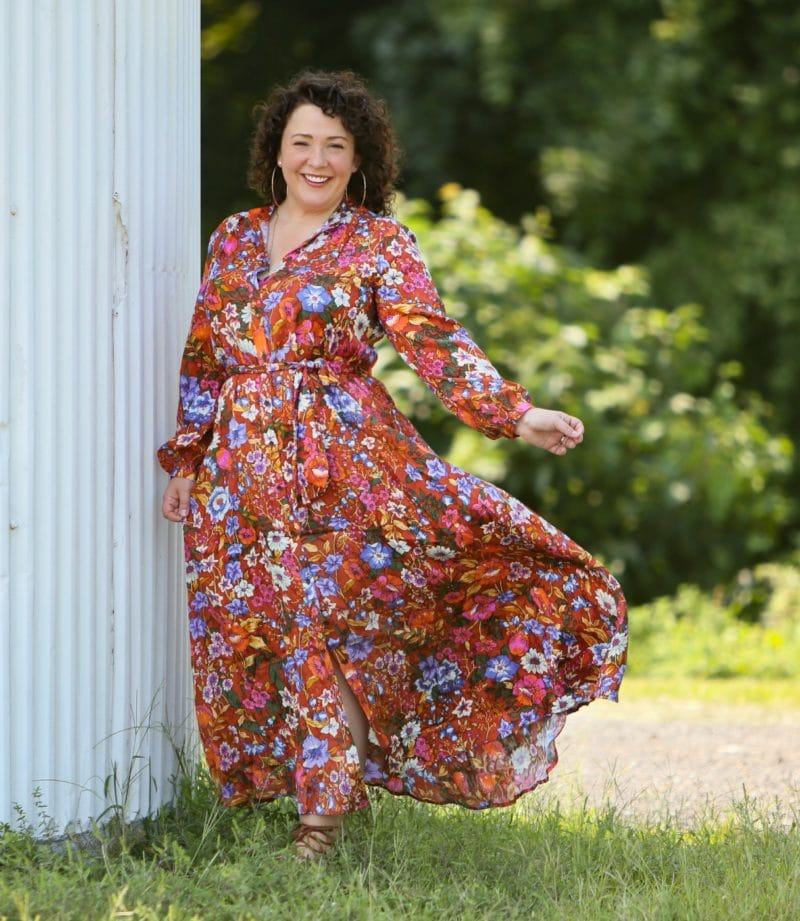 Dress: Anthropologie (Large Petite) | Earrings: Jenny Bird | Ring: c/o REALM | Shoes: Bella Vita (similar concept)
I ordered a few things, and the only thing I am keeping is this dress.  What's funny is this was the thing I was least sure about ordering.  I worried it may feel heavy on, that it may not fit my bust, that it would feel too structured and complicated for life that is primarily at home.  It's available in standard, petite, and plus sizes and two colors; when I saw the blue option I worried this would look too much like a bathrobe.  But I figured I'd try and see.  I am so glad I did.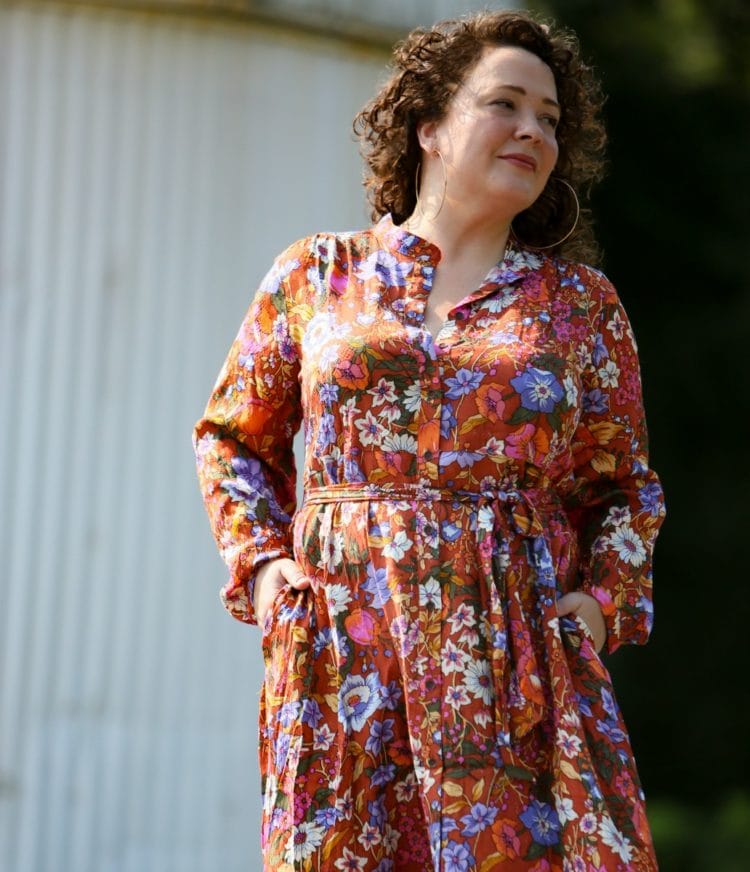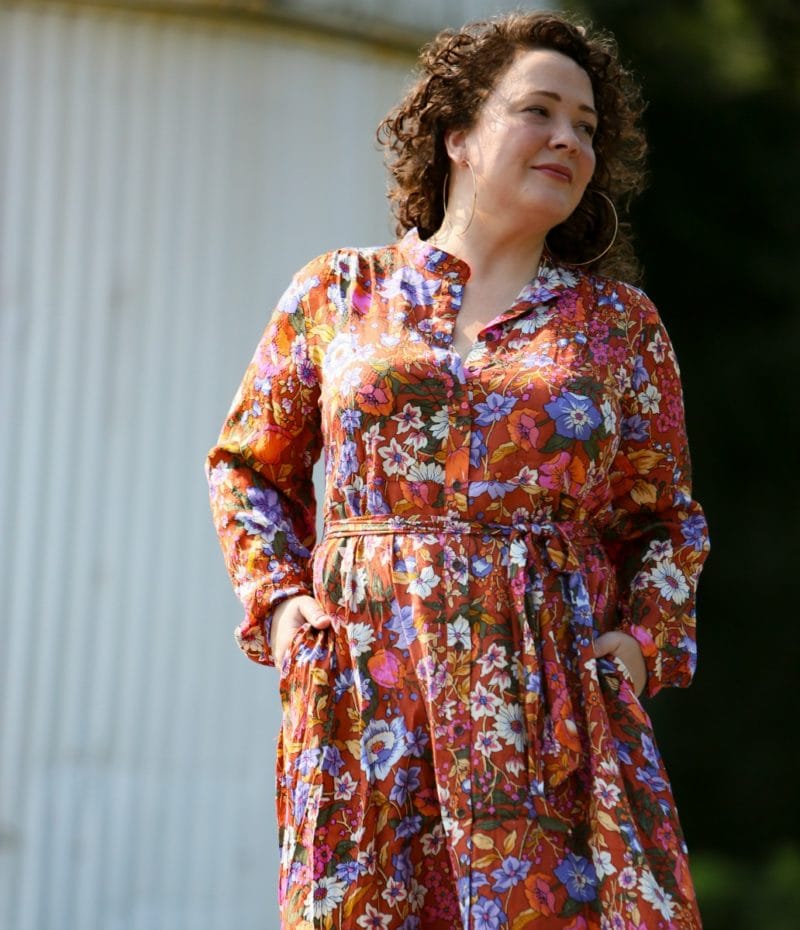 The dress is not heavy; it is viscose and has beautiful drape without weight.  It isn't lined but it is completely opaque.  I got Large Petite and there is plenty of room for my curves, and the sleeves and hem are a perfect length for me.  The buttons are nicely spaced, when sitting I didn't have it gape open anywhere.  The pockets are deep enough that I was carrying my iPhone Max, face mask with chain, and two lip glosses in them before these photos were taken.
It doesn't show in my photos or the photos online, but the fabric of this dress has a bit of sheen every so often on it, reminiscent of jacquard.  That plus the print does give a bit of an early '80s vibe; I could see this as a bow blouse or the wallpaper in a kitchen with an avocado-colored oven.  But in this relaxed collarless shirtdress style it feels more boho and the hint of shine elevates it and actually keeps it from looking completely vintage.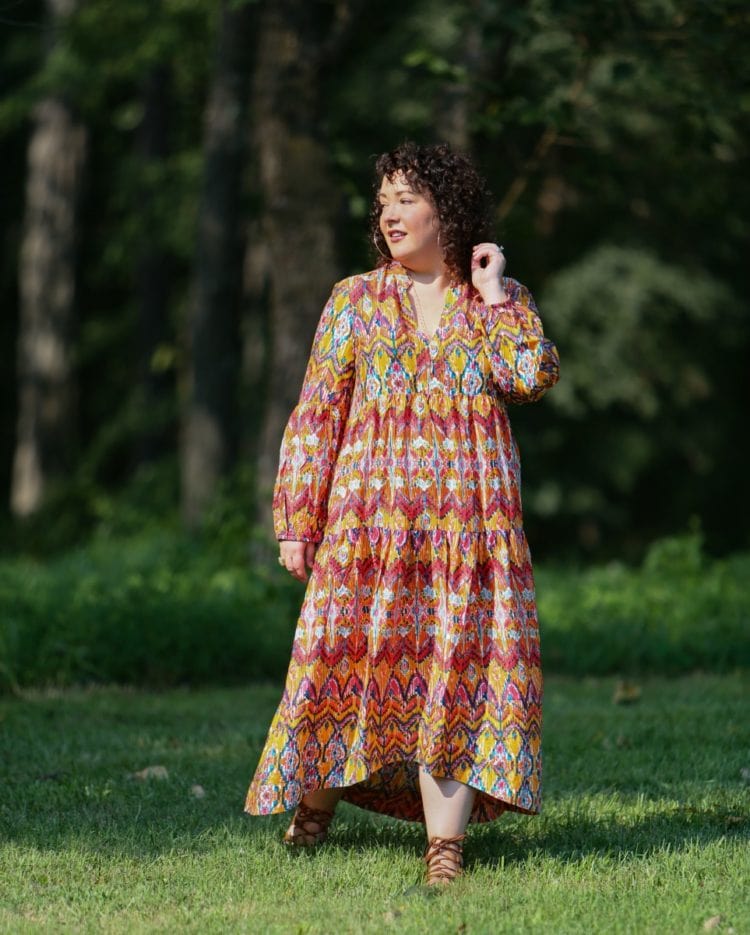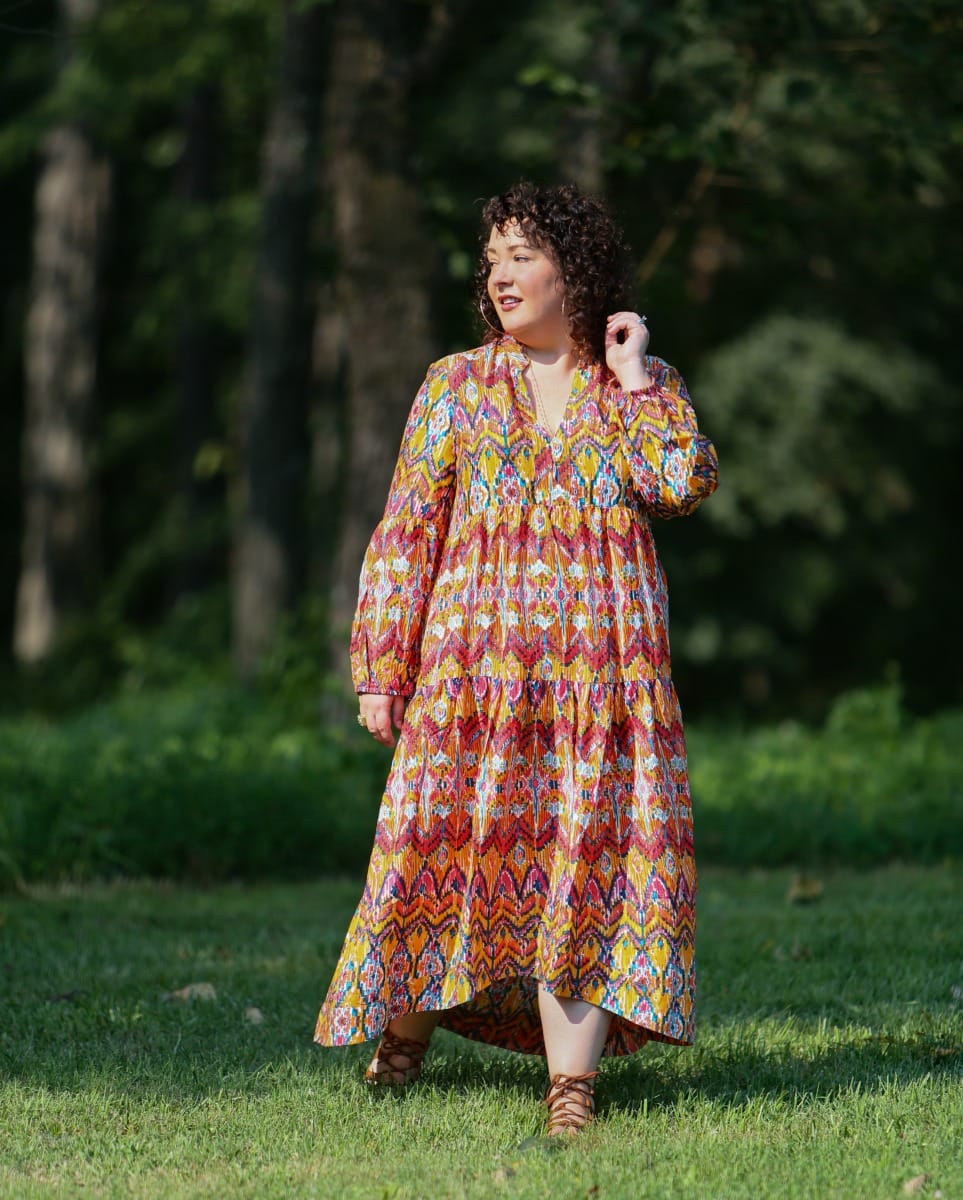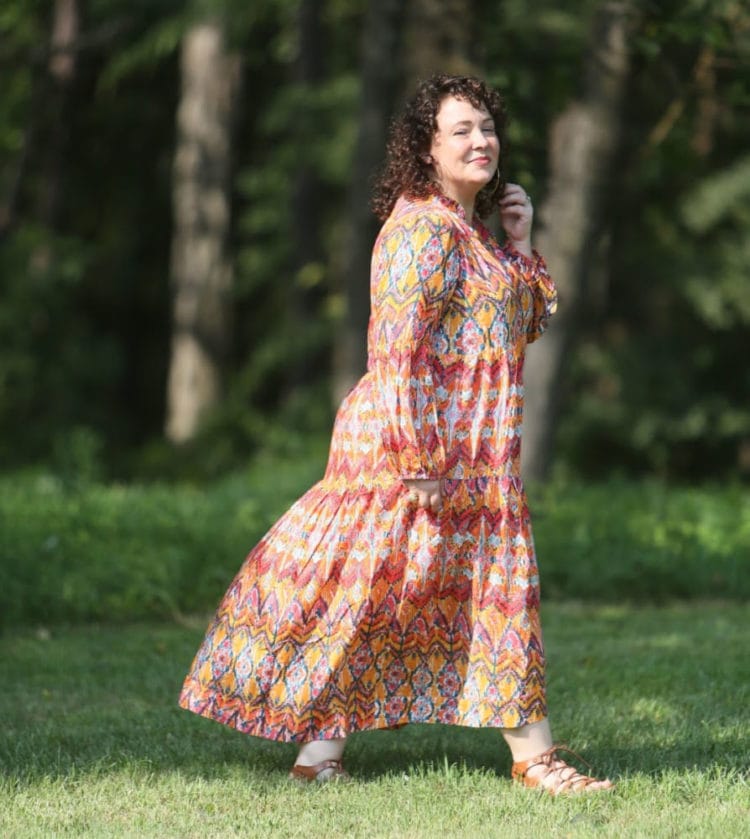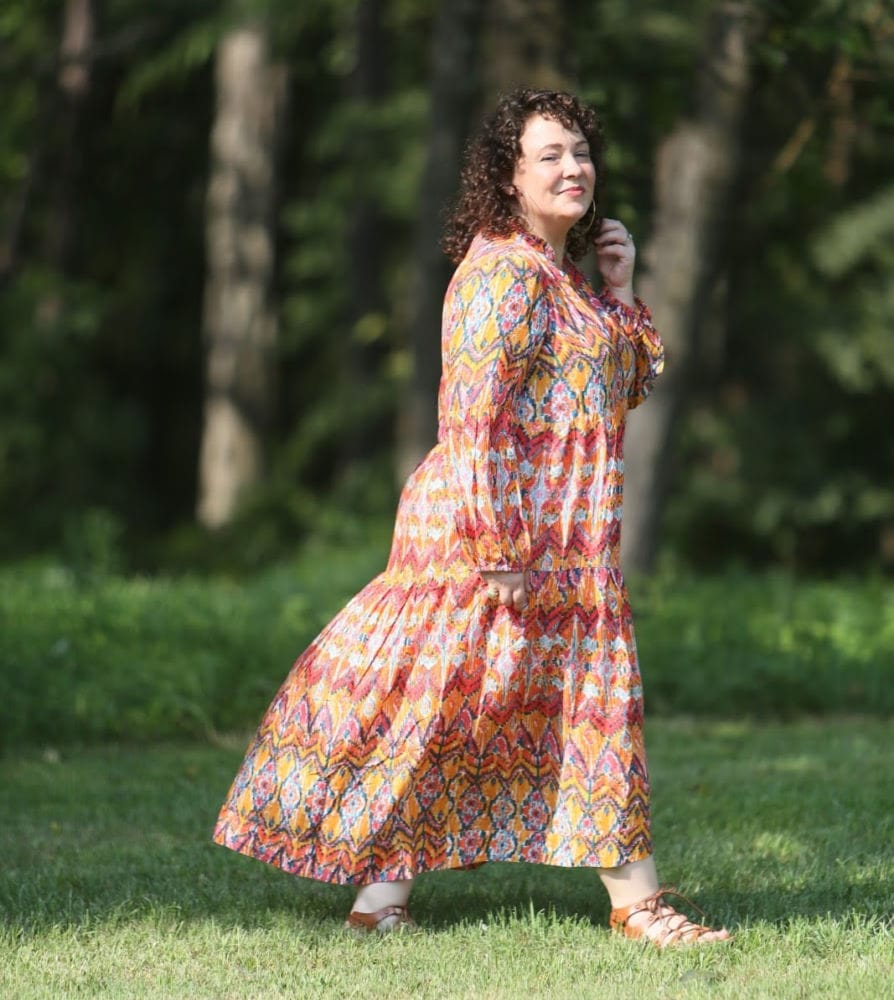 Dress: Anthropologie (large Petite) | Earrings: Jenny Bird | Ring: c/o REALM | Shoes: Bella Vita (similar concept)
As for the rest of my Anthro order, I also got this top (really pretty and fits nicely on top but the blouse is longer than it appears with a curved hem) and these pants (really hideous and since I wanted to wear the two together back they both went) and this caftan.  The caftan is what sent me to Anthro in the first place, admiring it in a sale email they sent my way. The caftan comes in four different prints, and in regular, petite, and plus sizes; I liked the orange motif best.  Even though it's essentially the same fabric content as the shirtdress, this caftan feels heavy and is even heavier with a cotton lining.  Due to my bust, the dress ended up with a high-low hem.  The tiers keep it from looking like a tent but also add weight, bulk, and prevent the dress from catching breezes.  While the shirtdress made me feel luscious with my curves, this dress made my curves feel like a problem.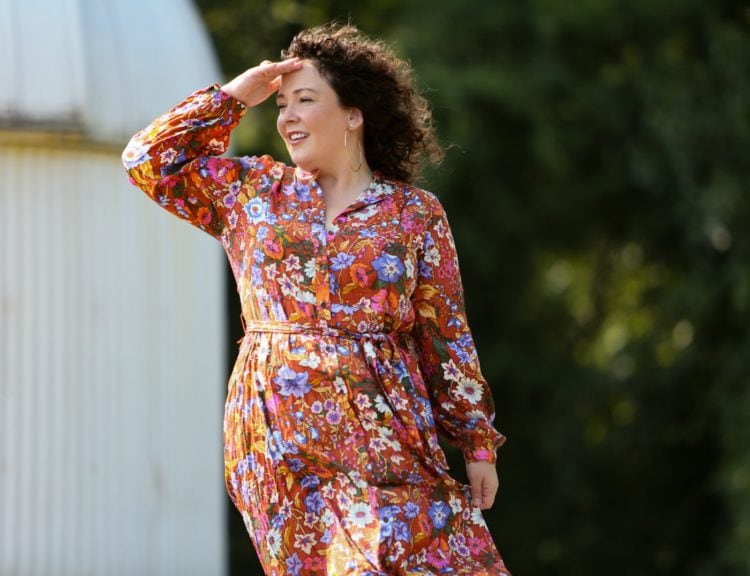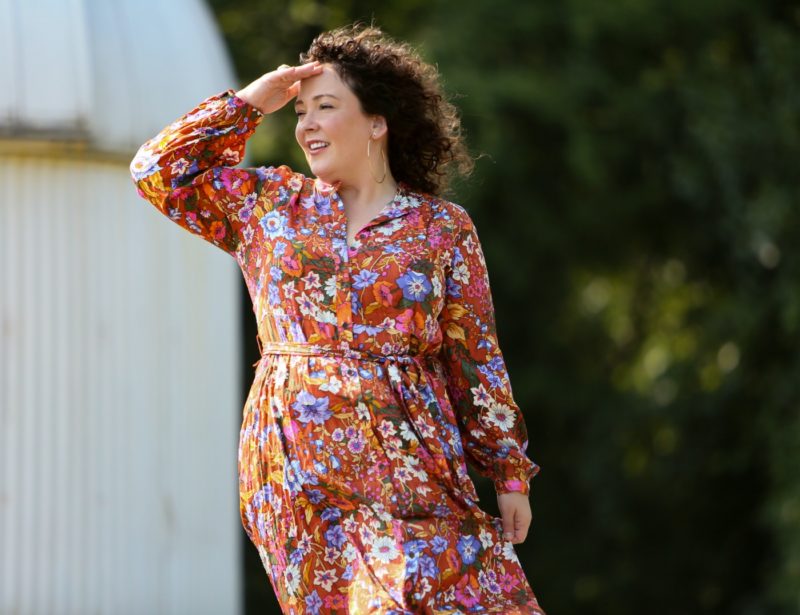 I often state, "it's not you, it's the clothes" and this tale of two caftans (okay once isn't a caftan but it just sounded so catchy) is a perfect example of this.  Same body, shot on the same day (I changed in the car and moved about 20 feet to the different location).  Both dresses the same color story, both full-length with long sleeves, and the dresses are only $10 different in price, but each provides a completely different look, feel, and vibe.  And more important than all that, one made me feel fabulous and one made me feel frustrated.  I wonder if I didn't order the shirtdress if I would have liked the caftan better.  If I would have justified keeping it.  Oh well, what can you expect with this big chest?  Nothing fits it and hey, the print is pretty and it is comfy.  Well, it's not the fabric I really wanted but unless you're a size 6 finding a great fabric and a great print in a dress and not have it cost a kazillion dollars is a unicorn.  But the thing is… we don't need as many clothes as we justify buying and keeping.  We really don't.  And when we have to justify a purchase, be it for price, purpose, fabric, or fit, we're already admitting that we don't need it in our life.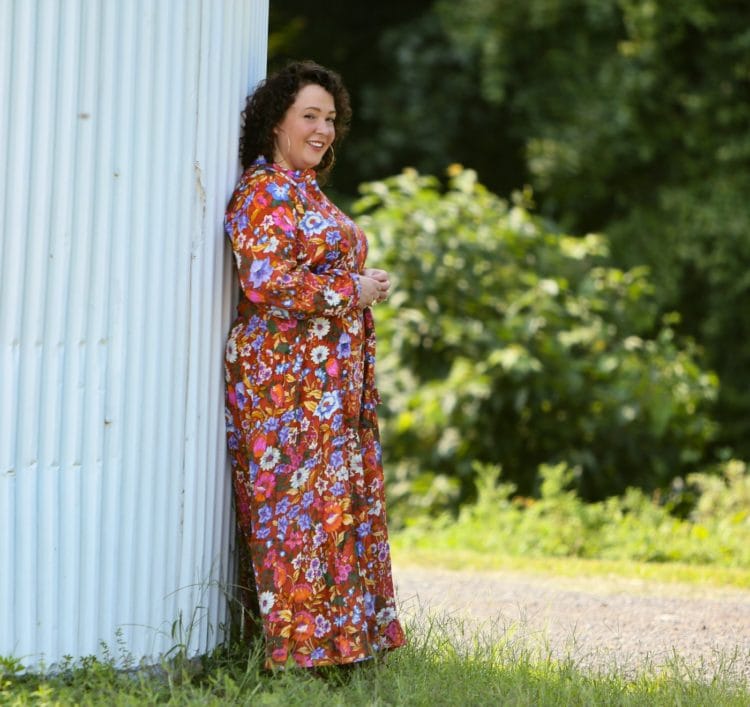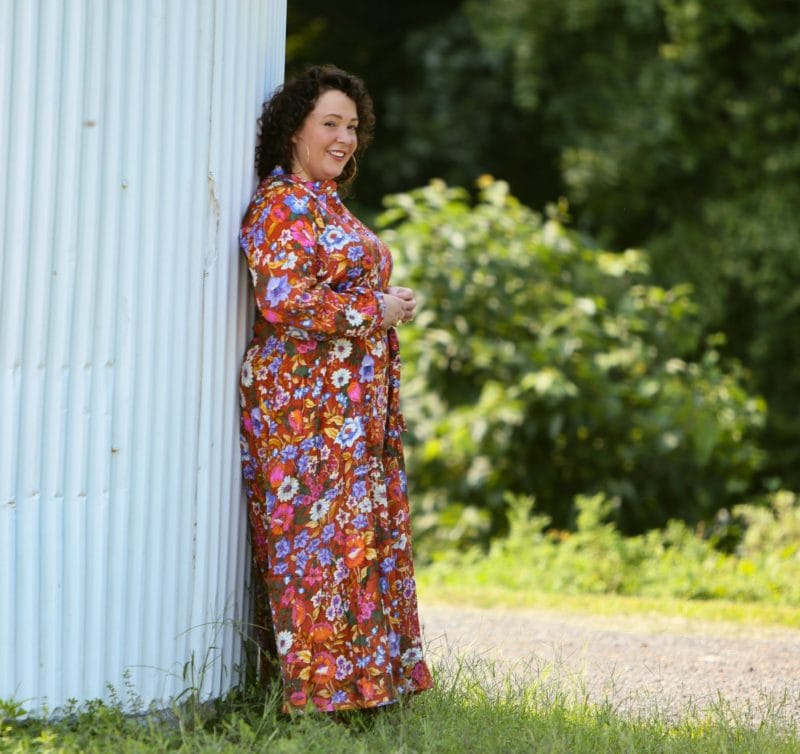 As for this shirtdress, I enjoy it now with a messy ponytail and bare face.  I enjoy it with gold hoops and sandals.  And this fall I plan to enjoy it with my tall brown boots.  Like other maxi dresses I own, I've loved wearing such dresses into winter with a Thermaskin cami and pair of fleece tights underneath for warmth without bulk. I also may try it with my Universal Standard black Foundation turtleneck and black boots.
Shop the Post: