This article may contain affiliate links; if you click on a shopping link and make a purchase I may receive a commission. As an Amazon Associate, I earn from qualifying purchases. 
Today my mom had to put her cat Alice down. Alice has been a member of the family for 17 years; she was a sweet, strong, fabulous little kitty woman and my mom's dear roommate for years.
Sunday, we went to my mom's house for Easter. My sister set up an egg hunt for Emerson. After the hunt, Emerson wanted to share her eggs with Alice. In honor of a sweet, good kitty, here's some pictures of my two favorite little females on Easter.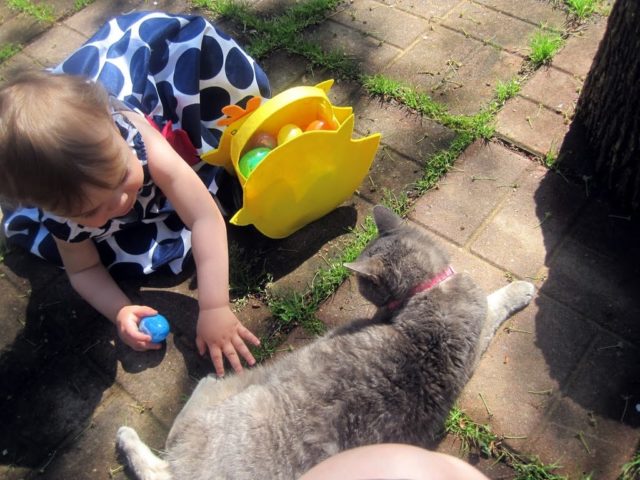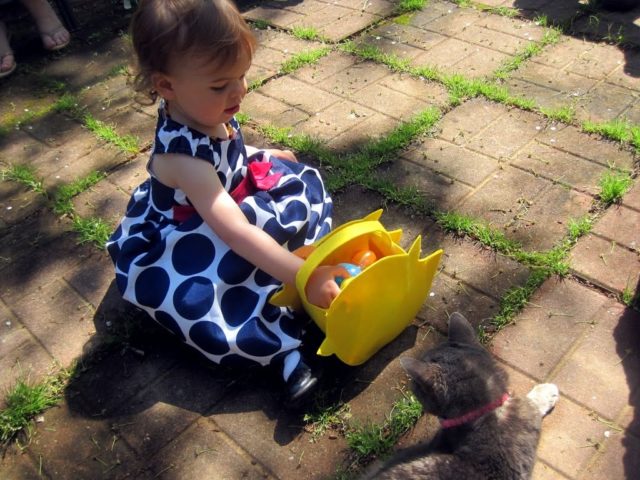 I am sorry for being MIA this week, I am still fighting a bit of a stomach bug, work has been insanely busy, and there have been a couple personal events happening with my extended family. I miss you and promise to be back soon – working on finishing my next post for the "How to Shop" series.
Follow Me | Twitter | Facebook