I have received so many emails recently asking for fashion advice. I figured I would share the questions and responses with you readers – what helps one may help many!
Dear Allie:
I have found my figure looks great in simple sheath dresses and I recently realized I have a good 8-10 of these in my wardrobe. What do I need to accessorize them so I don't look like "The Sheath Lady"? I don't really own a lot of accessories right now. Thanks!
I think a sheath dress is one of the easiest things for a woman to accessorize. The classic, no-frills silhouette can be completely transformed based upon what accessories you choose to add to it. I too love sheath dresses and find them flattering on many figures. Ones in crepe, suiting fabric, silk, cotton and linen blends and in solid colors can be extremely versatile.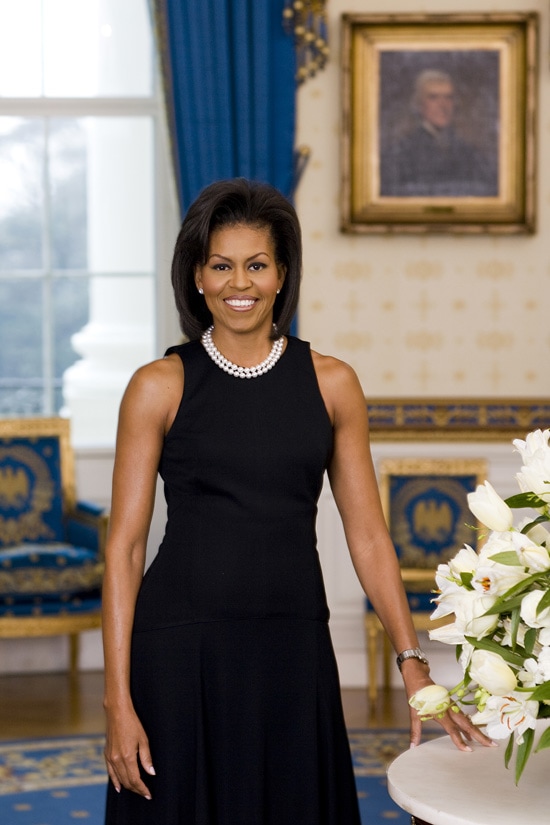 Classic – A strand of pearls (18-20") and glossy leather pumps. This can take a solid colored sheath and make it appropriate for work, for a wedding, for a date night, house of worship (depending on how conservative – pack a cardigan or pashmina), a luncheon… most anything. If all else fails, this is a perfect go-to outfit when you don't know your event or audience.
Elegant – A long strand of pearls or a gold chain with occasional crystals, delicate strappy heels, a clutch and you are ready for an evening event.
Summery – A wooden bangle bracelet and some sandals with wood or cork heels in a skin tone. Simple, stylish, current.
Preppy – Top the sheath with a cardigan tied at the shoulders, or a square scarf tied at the throat. Add a canvas tote in a candy-colored hue.
Weekend – A necklace of plastic or wood beads in a complimenting color, and a pair of leather thong sandals. Add a floppy straw hat and you are ready for the farmer's market or winery.
Double – duty – Try a fitted white button-down shirt or a sleek black turtleneck under your heavyweight solid-colored jumper. Just today I saw a woman on the street in a dark gray sheath of suiting fabric; underneath she had a white shirt with puffed sleeves and a stand collar. She paired it with black patent heeled Mary Janes and some fantastic dark framed glasses and looked professional yet stylish.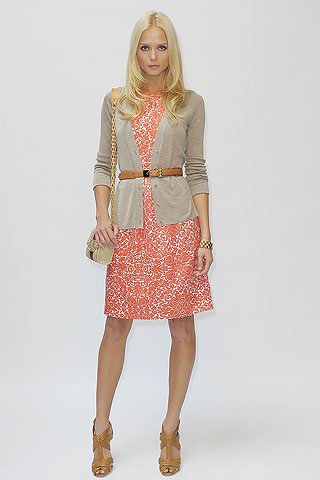 Cover it Up – A "boyfriend" or longer cardigan and a skinny belt can transform a simple solid-colored sheath dress into something completely different (and much more comfortable in an over-air conditioned office).
Blingy – Choose one to three broaches and place over the heart in a cluster, like a corsage. Have all the pins of a similar family – all crystals, all cameos, all enamel. Let it be the focus and choose simple pumps, flats or slingbacks for the feet.


Change the Silhouette – Add a skinny belt and your sheath can end up looking like a completely different dress. Depending on the shape, you may also be able to do the same with a wide elastic belt either at the waist or right under the bust.
Dancing Queen – Planning on painting the town red tonight? Pair your sheath dress with some animal print or metallic heels and either a chunky bangle bracelet or a pair of dangly earrings. An envelope clutch will finish the look.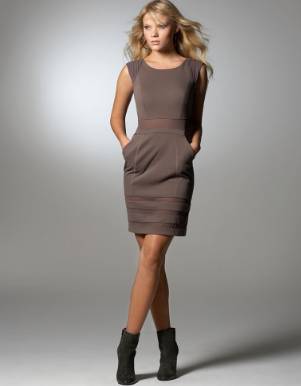 Switch up the Shoes – Always wear your sheath dresses with black pumps? Consider a chunky heeled sandal for summer. When it cools, try pairing your dress with a pair of tall (or even ankle!) boots. Always wear heels? Why not try a pair of flats with a girly feel? A quick change of footwear can often times make all the difference.