This article may contain affiliate links; if you click on a shopping link and make a purchase I may receive a commission. As an Amazon Associate, I earn from qualifying purchases.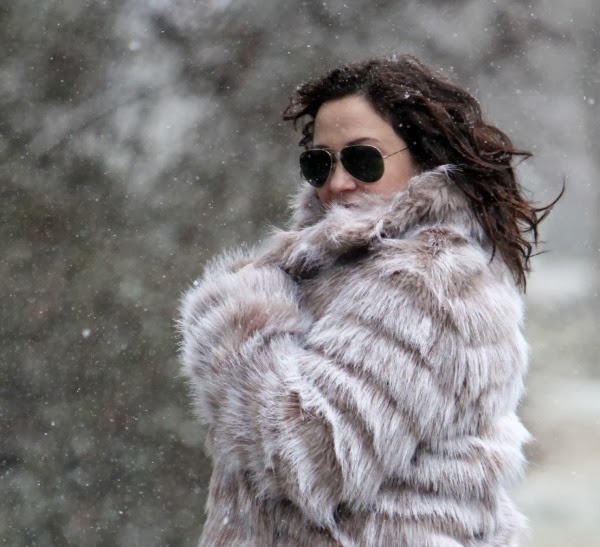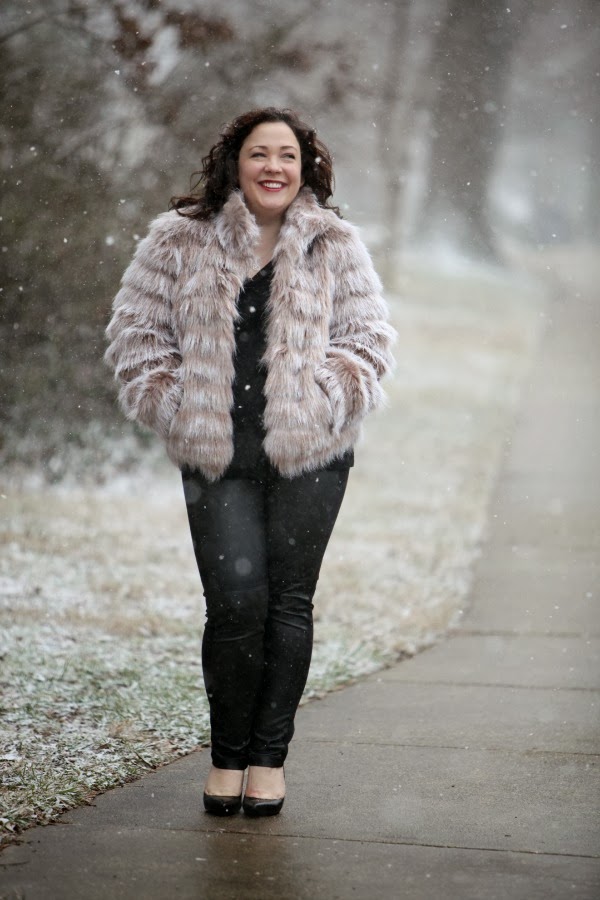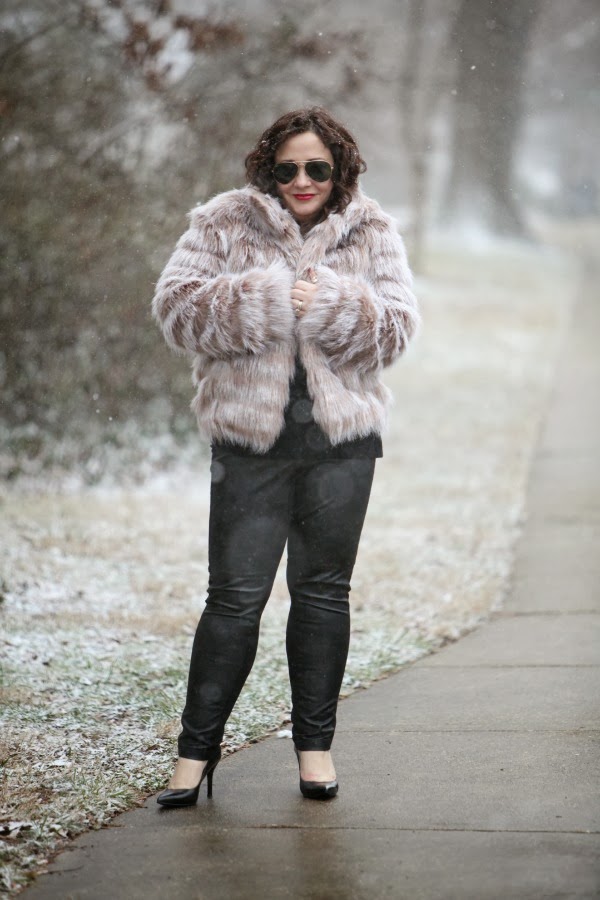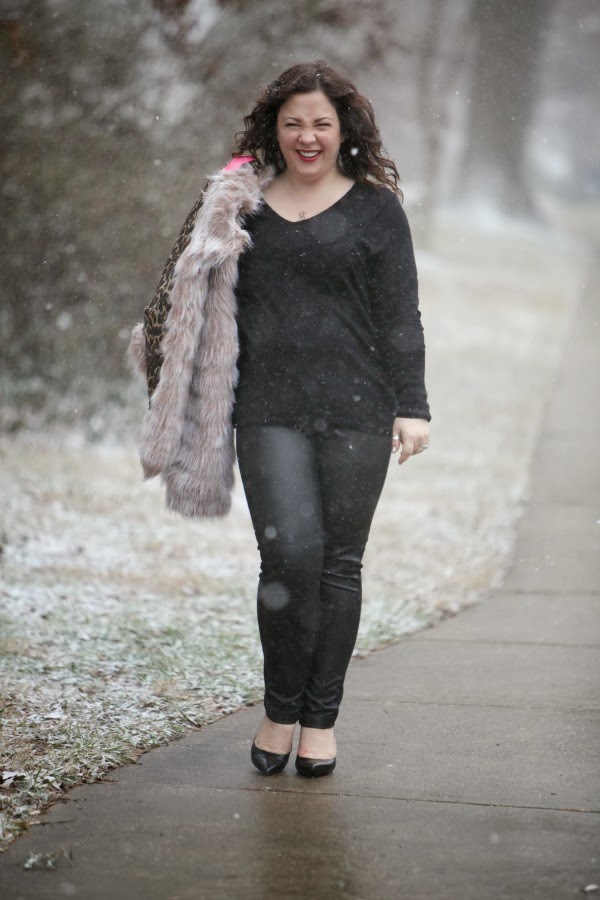 I'm working from home today because they say this snow is going to get worse as the day progresses, and people in DC can't handle snow. Sunset, rush hour, and the potential for a few inches of snow does NOT sound like a fun or safe trip home, but right now I can't help but sing this song in my head:
Granted after a few minutes in it, I end up looking like the last picture!
This is what I planned on wearing to work today, so I figured I'd grab a shot in it while I'm home and it's daylight. Shhh don't tell my coworkers (hi guys!) but I'll likely wear the same thing tomorrow, just swapping out my heels for my Lands' End boots for the commute. I got this coat last year at Nordstrom Rack, total splurge purchase but I've actually got decent wear out of it. I like the faint mauve tint to the fake fur, it has hook and eye closure down the front and deep pockets to hold gloves, keys, SmarTrip card securely.  And I'm a sucker for a leopard print lining!  This sweater is nothing spectacular but a favorite this fall and winter; it's perfectly slouchy, loose enough for a base layer, washes great, and works for the office or weekends.
Follow Me | Twitter | Facebook | Instagram