This article may contain affiliate links; if you click on a shopping link and make a purchase I may receive a commission. As an Amazon Associate, I earn from qualifying purchases. 
htDear Allie,
I don't know what to do about skinny jeans/ jeggings. They're everywhere, and I don't feel like they're flattering on anyone, unless you're built like a stick. Even then, I'm not so sure. But I'm feeling out of style now with my boot cut jeans. Do I need to invest in a pair of jeggings, or can I just ride out this trend and hope it disappears really, really soon? I lived through the decade of leggings and long tunics, and I don't really want to revisit those days. What are your thoughts?
-Kathy
Dear Kathy,
Not everyone can wear every trend, and trends do not equate style. It is totally possible to look chic and stylish without adopting a single current trend.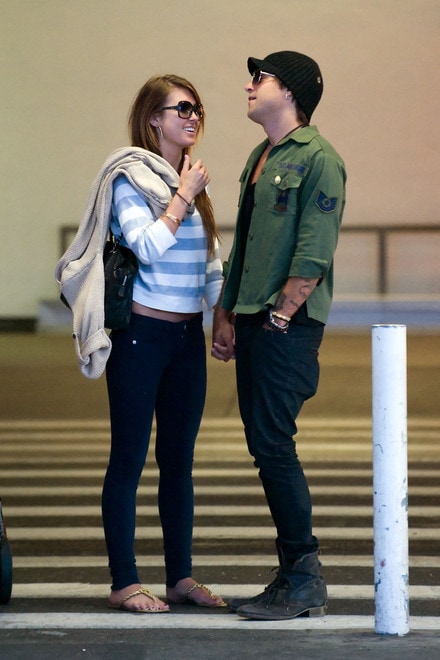 Audrina Partridge in jeggings, courtesy of Denimology
I recently ordered myself some jeggings, thinking I would love how they looked with tall boots and a slouchy sweater. I imagined pairing them with booties and some of my shorter dresses so they would look a bit more like tunics. I got a pair in black, and one in dark indigo wash. I tried them on, was amazed at how comfortable they were – like heavyweight leggings.
Then I looked at my reflection in the mirror. I had paired the jeggings with some chunky strappy booties and a drapey tunic-length tee. And I looked ridiculous. The jeggings emphasized my chunky knees, my short stocky legs, my wide calves. I looked 20 pounds heavier and four inches shorter than I actually am. I didn't look fashionable, I didn't look cool, and I surely wasn't showing personal style. The jeggings shall be returned.
The thing is, the world isn't black and white, jeggings and boot cut. There are some fantastic jeans that hit the middle ground. Check out my post about the skinny jean trend to find out some alternatives that are out there.
I have found with time to stick to silhouettes that I know flatter, and follow trends with color and accessories. With denim, it's easy to stay on trend by buying your favorite cut of jeans in just an updated hue. Maybe it's distressed, maybe it's whiskered, maybe it's bleached or super-saturated. This way, you don't sacrifice your personal style or figure but don't look passé.
A decade ago, if I had Wardrobe Oxygen, I would probably be getting emails like this asking if boot cut is a trend and can a person get away with just sticking with their Levi's 501 jeans. And you know what? They could have, and they could now.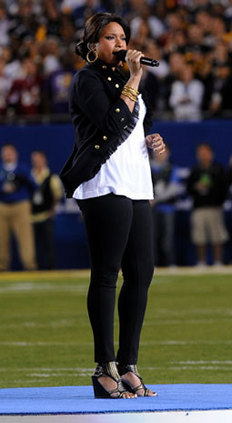 Jennifer Hudson in skinny jeans/jeggings
Denim trends come and go, but some styles are classics. The boot cut jean is a very recent "classic," as is the skinny jean. However a basic straight jean in a dark wash is always chic, always classic, and flattering on a large portion of female forms.
If you don't know what jean silhouette works for your body, consider checking out the silhouettes that have been around more than a season or two. Levi's 501s are style classics and have a more streamlined silhouette than many bootcuts, so they give the illusion of a skinnier jean without revisiting the '80s. The Gap's Long and Lean jean has been a shopper's fave for years and it's clear why – the slight bootcut, the bit of stretch, the size of the pockets and the hem really lengthen and lean out a woman's figure. Brands like Seven, Joe's, J Brand, and True Religion have been popular because of little details that flatter a woman's figure – it may be the dipped front waist, the angle of the back pockets, the slightly turned side stitching. Try on several brands, one person's fave may be another's figure destroyer. But often times the popular brands are popular because they are more universally flattering.
Good luck, and happy shopping!