This article may contain affiliate links; if you click on a shopping link and make a purchase I may receive a commission. As an Amazon Associate, I earn from qualifying purchases.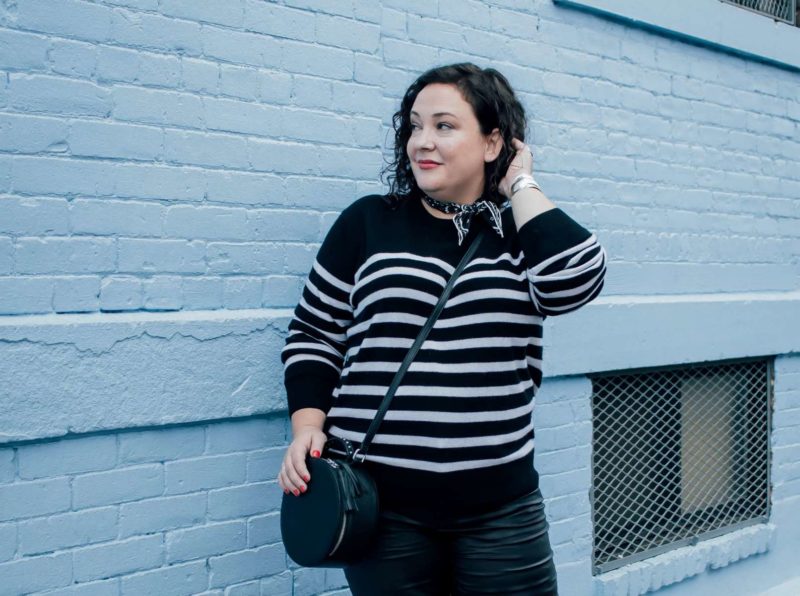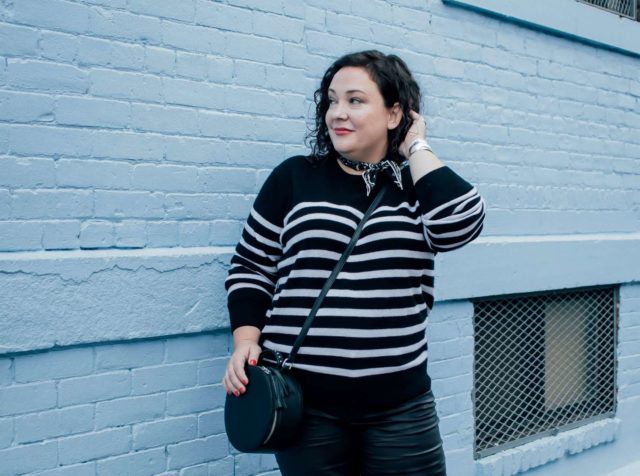 Tuesday I was invited by a brand to come to New York for a campaign. I'll be sure to share more details (and photos!) once I have them. I, along with Dani from another DC-based fashion blog called Blonde in the District were part of this campaign and went up to New York a bit early to see the city. While there, we met up with photographer Preethi Rajaguru to capture our outfits that day as well as some other fun looks. If you follow me on Instagram you know that on the train up to New York, the zipper on my jumpsuit broke so I made a quick change from my suitcase. And then we got caught in a torrential rainstorm so I ended up pulling out a third look which was this. And this look wasn't the greatest as after the rain it was hot and terribly humid. But this is an outfit I really like and wore on a cooler day back in DC.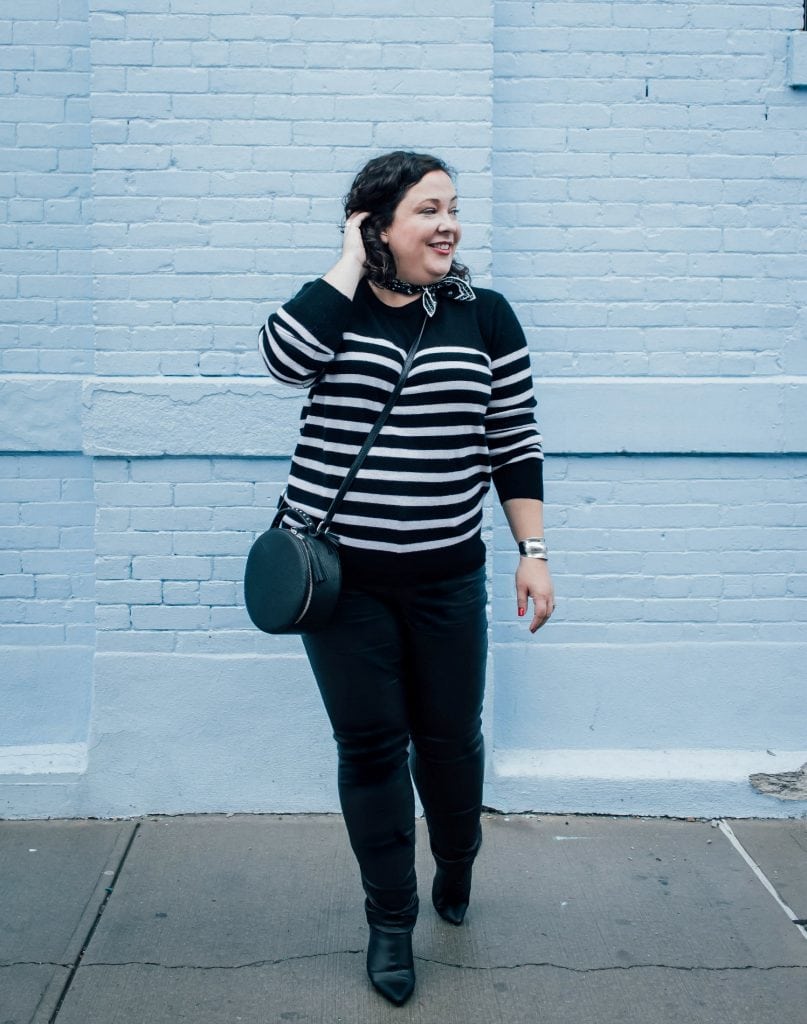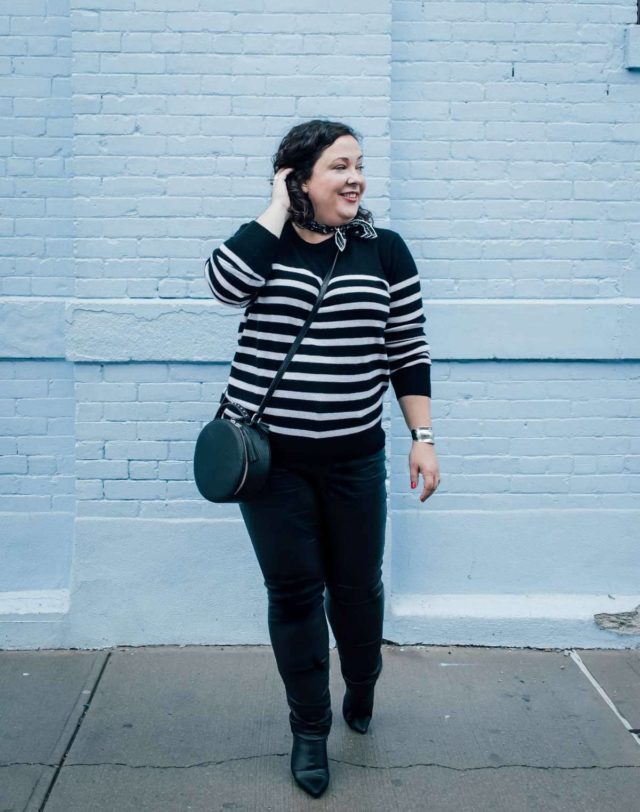 This sweater is from ASOS' White collection and is cashmere. You know I adore stripes so I was instantly drawn to this sweater when I saw it. It's a pretty lofty cashmere especially for the reasonable price, and didn't shed or pill.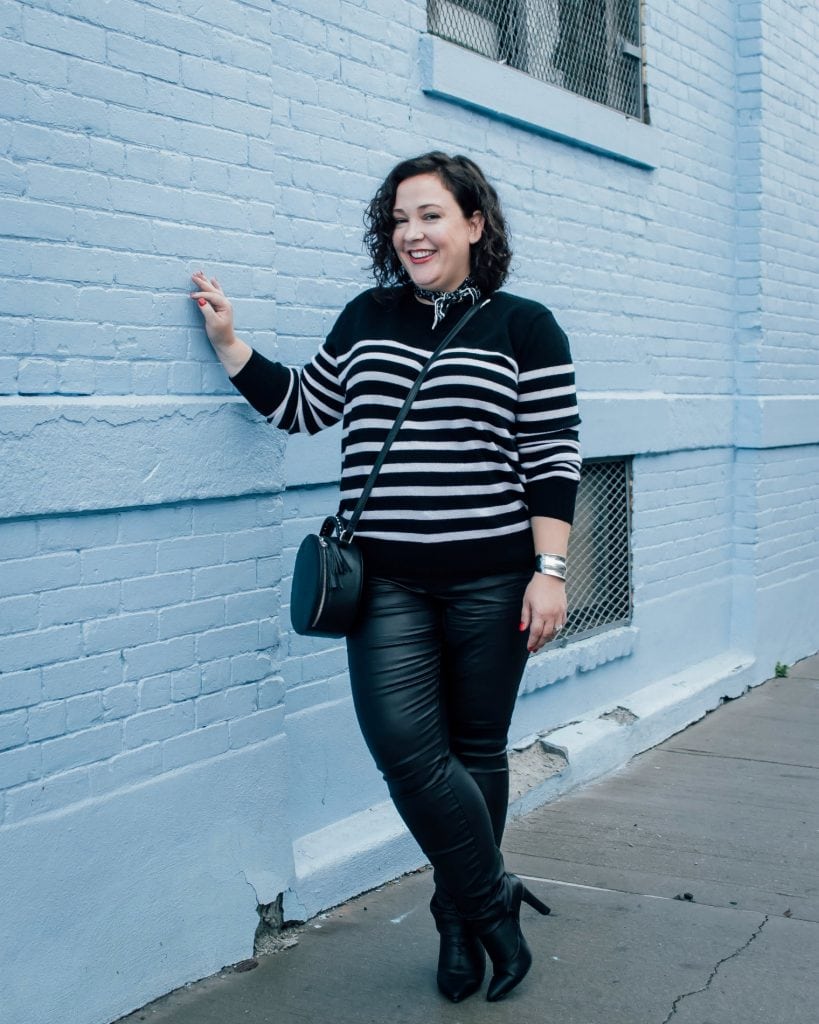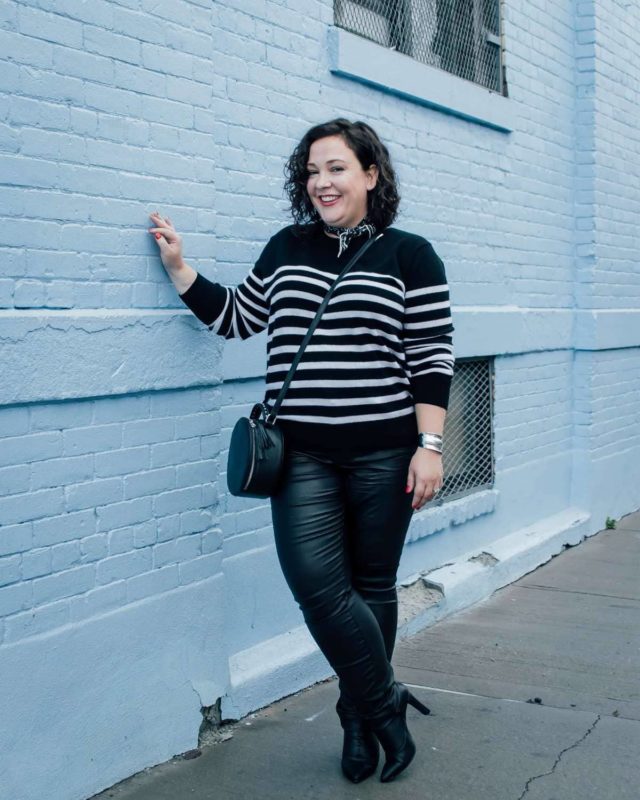 I styled it with the coated jeans from Junarose I wore to death last winter. I still love these jeans, they're super stretchy and lightweight and feel like leggings but look almost like leather. Wearing them with these booties from Aerosoles makes it look like it's a continuous line from toe to waist. At the throat is a black and white silk bandana from Rebecca Minkoff.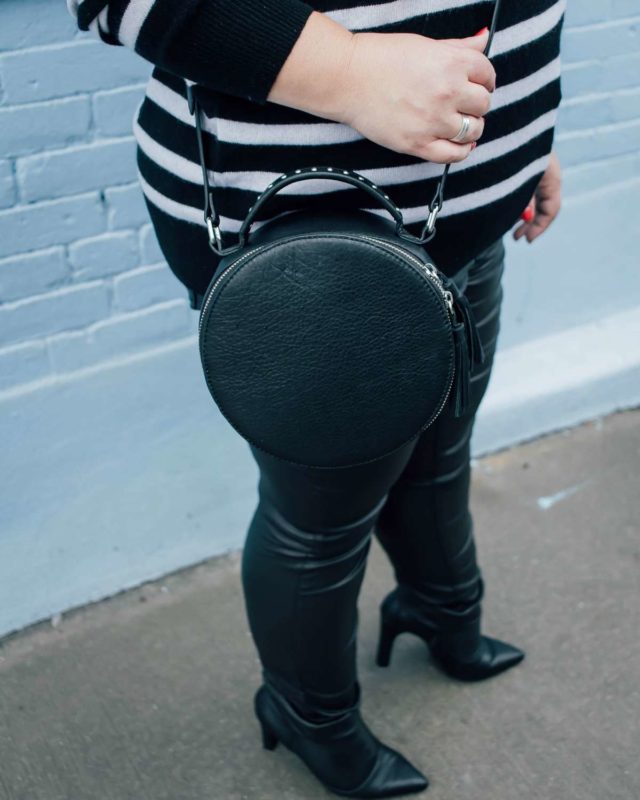 This bag is from Amazon's in-house fashion brand, The Fix. As an Amazon partner, I occasionally get to try out products for free. I heard good things about The Fix and thought this bag was a fun alternative to traditionally shaped bags. The bag is a nice quality leather, well structured, sturdy strap, fully lined. It's not very heavy and can hold a lot. However, because it opens like a suitcase, you can't unzip with one hand and grab something from it. It needs to be set down and opened like a box to prevent things from falling out and having it open wide enough to fit your hand. There's no pockets or organization inside, it's essentially like a tiny leather hatbox on a strap. However, we were out to lunch, hit a bar, activities where I could rest my bag in my lap or on a table to open and grab my check card or lipstick and the bag received a compliment from a passer-by. I don'[t think this is the most smartly designed bag, but it's cute and quality enough to have me consider The Fix for future fashion accessory purchases.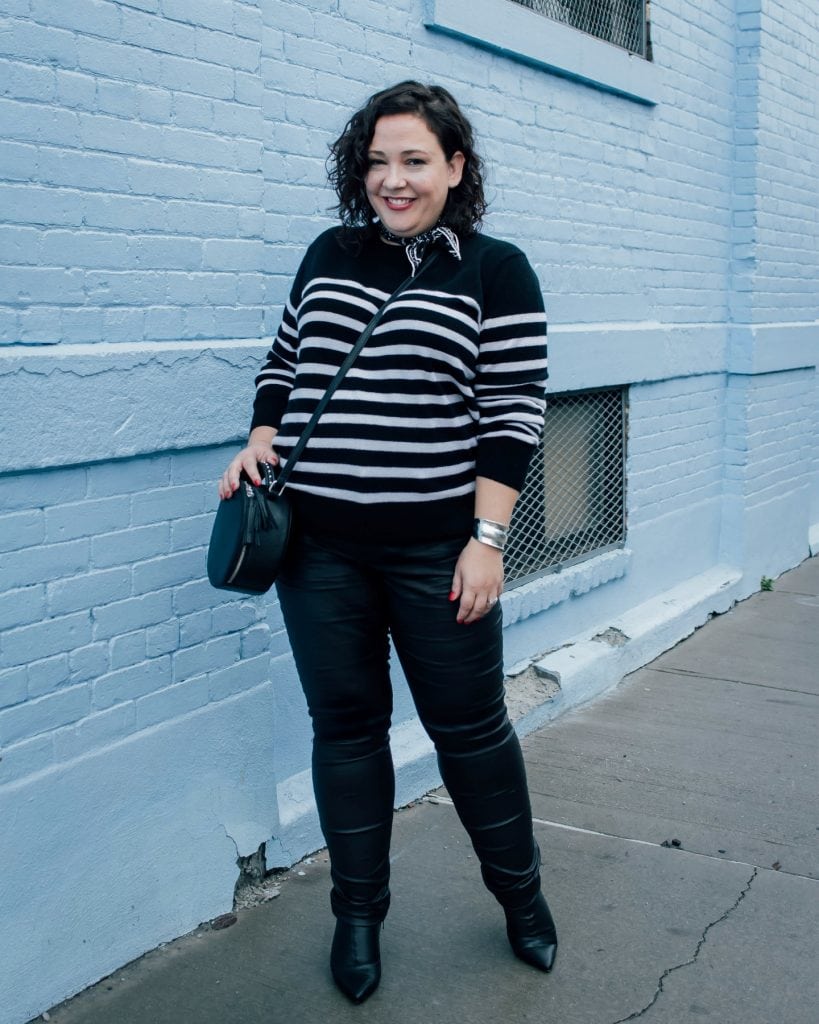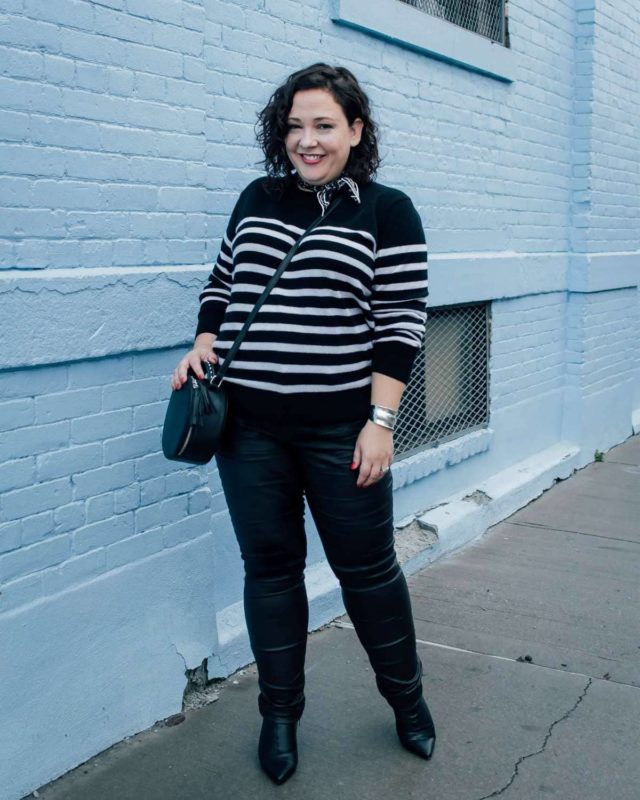 Sweater: ASOS (XL) | Jeans: Junarose (14W) | Booties: c/o Aerosoles | Scarf: Rebecca Minkoff | Bag: The Fix c/o Amazon
It was fun to see a bit of NYC with a friend, and I can't wait to return. Hopefully next time it's not during a downpour!