This article may contain affiliate links; if you click on a shopping link and make a purchase I may receive a commission. As an Amazon Associate, I earn from qualifying purchases.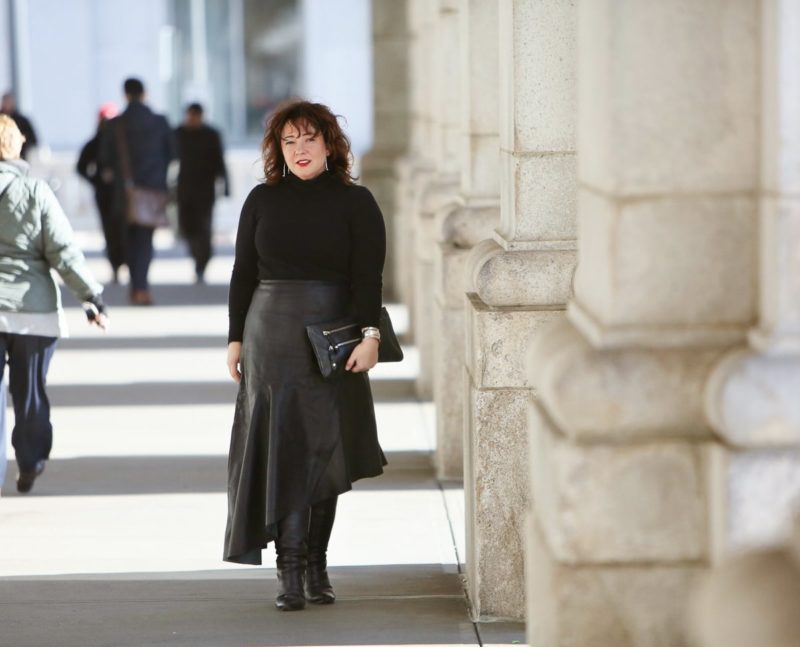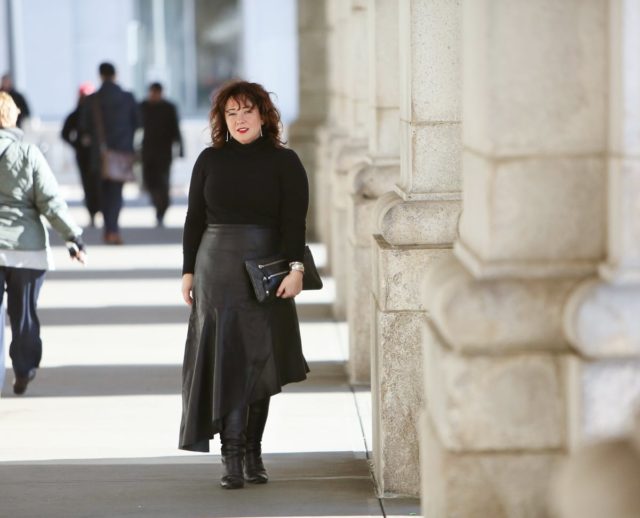 You don't have to expose skin to look and feel sexy. The older I get, the more comfortable in my skin I am, and there's nothing more sexy than confidence.  But a leather skirt is a close second!  I saw this asymmetrical black leather skirt from Topshop and had to have it.  In fact, it just arrived yesterday! While I am trying to buy less and shop my closet, I knew this skirt would blend beautifully with my existing wardrobe and add drama to my basics.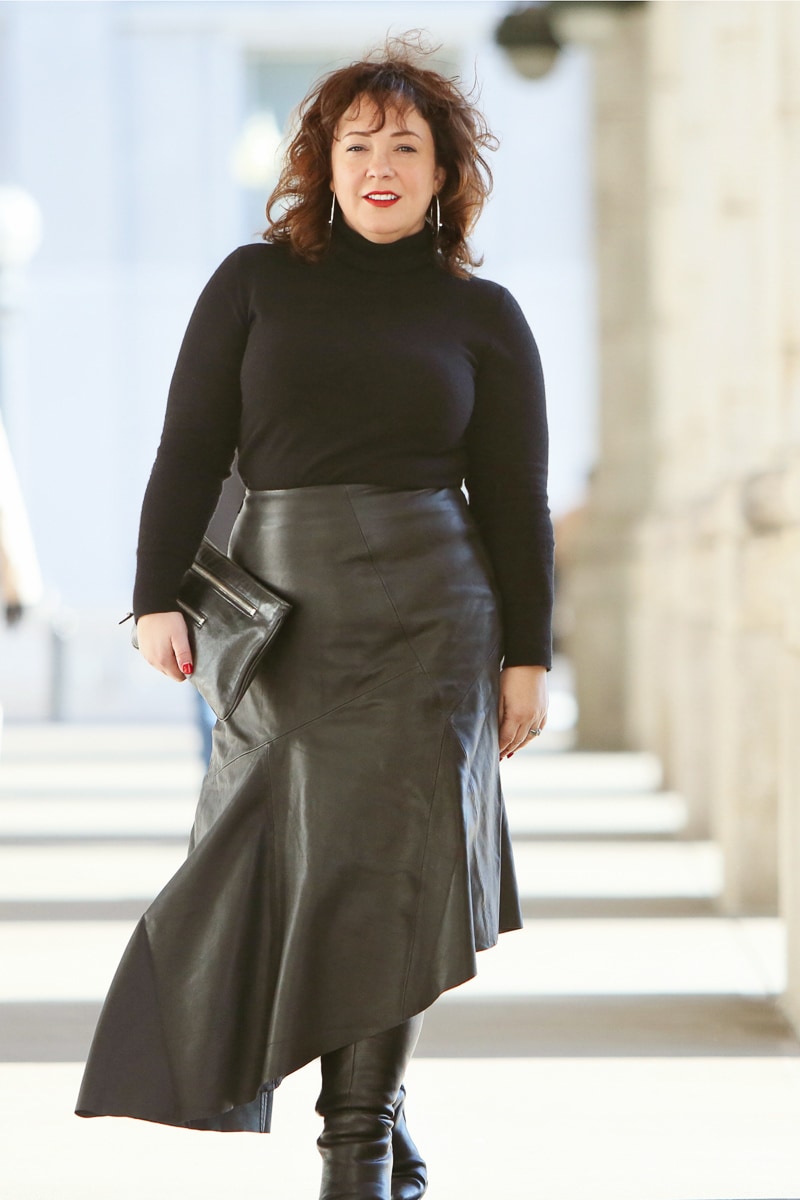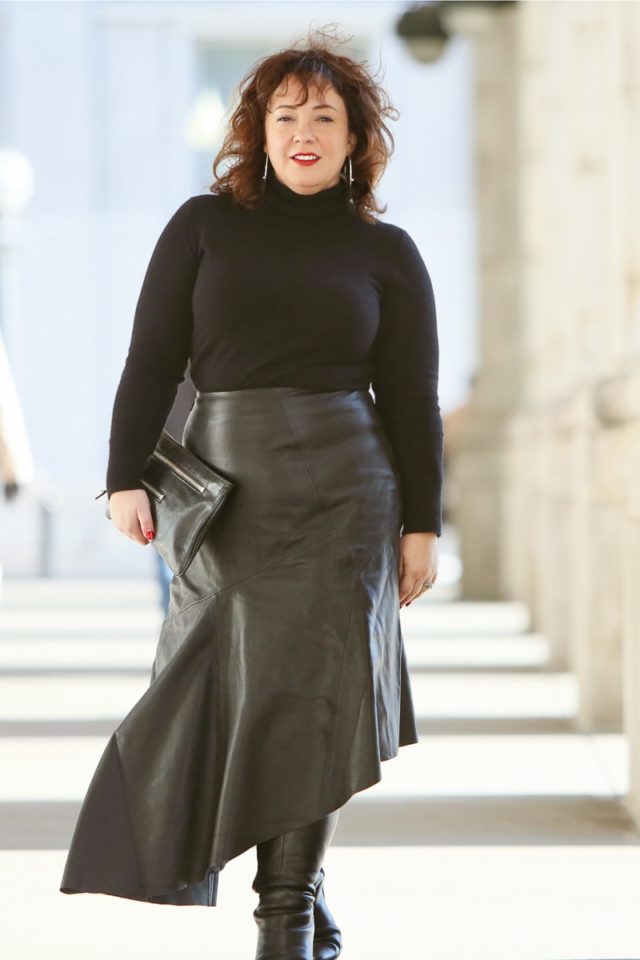 sweater | skirt | boots | earrings | bracelet | bag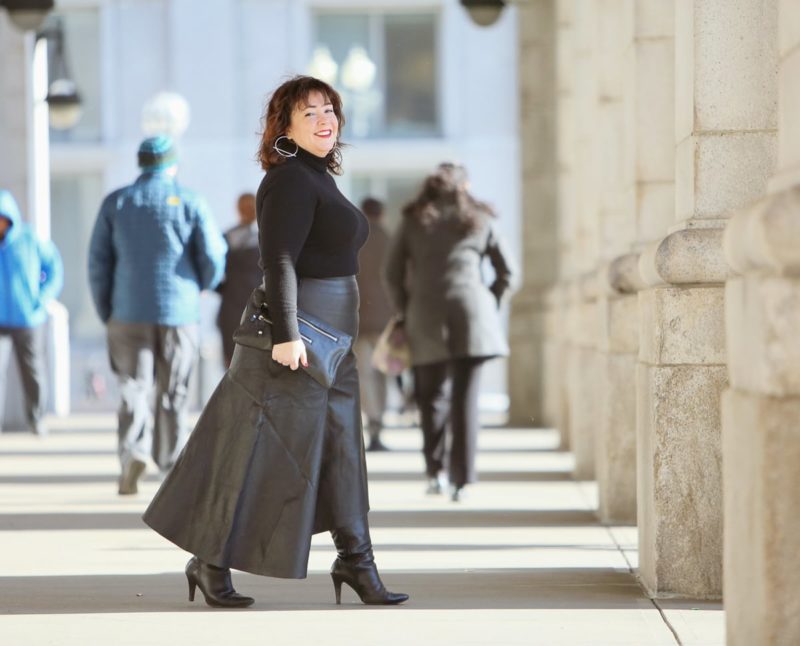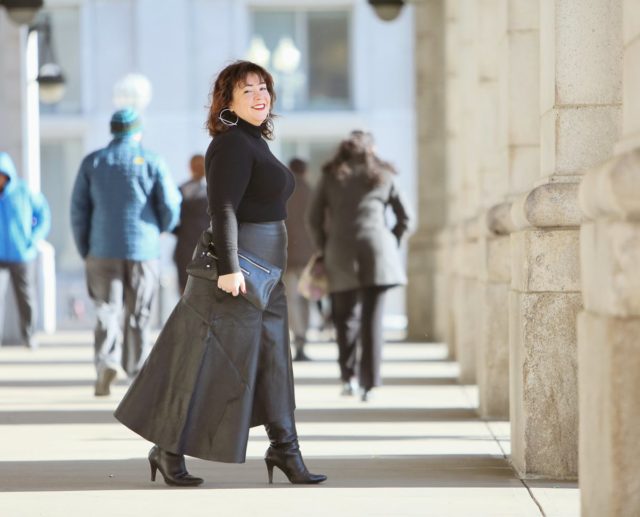 Cashmere Turtleneck: Nordstrom Collection (old; similar that comes in regular, petite, and plus sizes) | Leather Skirt: Topshop (budget-friendly alternative that comes in regular and plus sizes) | Boots: Ros Hommerson (old; similar) | Earrings: Jenny Bird (buy at Nordstrom, buy at Jenny Bird) | Bracelet: old (budget-friendly alternative) | Bag: Hobo (old; similar concept)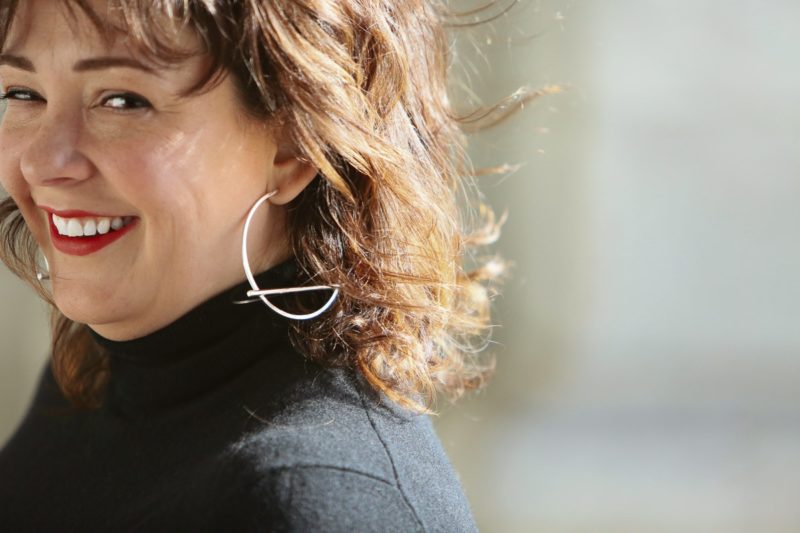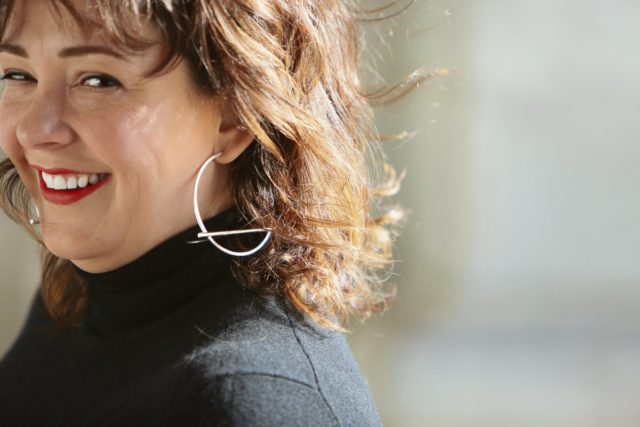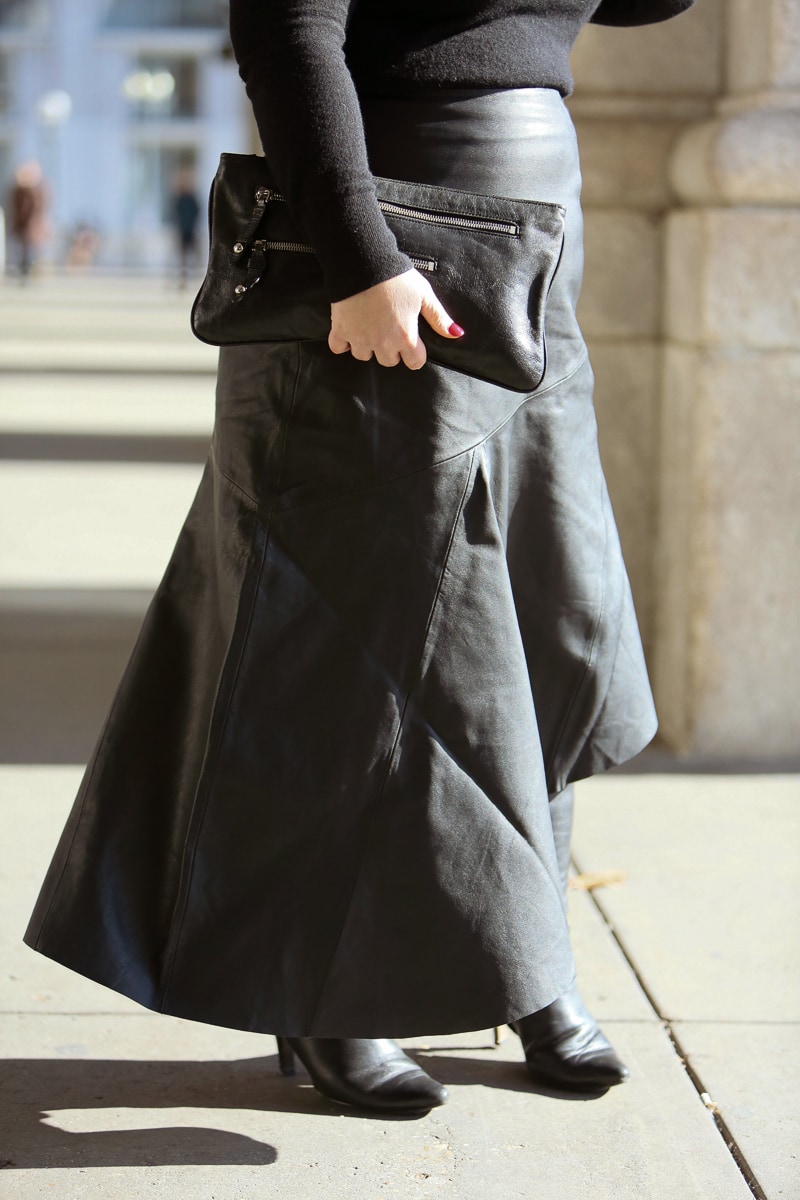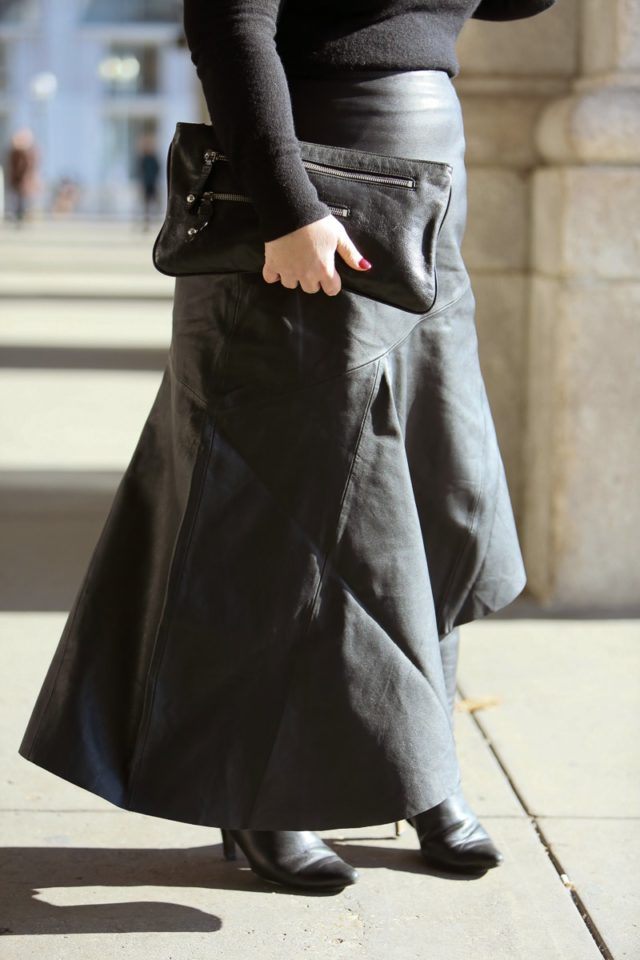 I added this asymmetrical black leather skirt to my wardrobe because I find it's important to have statement pieces to make a closet of basics look interesting and stylish.  A longer leather skirt is genius in the winter as it is warm, is a windbreaker, but also chic.  This is a nice soft leather so it's comfortable, swings, and has nice drape.  All winter I can wear it with tucked-in or shorter sweaters though it would also look great with any of the drapey blouses in my core wardrobe.  Come spring, it would look chic with a black and white striped boatneck (or the ivory and black striped sweater tee in my core wardrobe), a band t-shirt, or a simple black t-shirt. I've had many leather skirts over the years and they all have been great purchases and worn so often.  However, in the past year my body has changed so much that old leather skirts either don't fit my body or my current style aesthetic.  I'm trying to decide whether to sell them or see if I'll like them better next year.  As an FYI, I got this skirt in a 14 but wonder if I should have gotten a 12 as leather stretches.  I figure if it does stretch out I'll take it to my tailor but if you're between sizes I recommend you size down.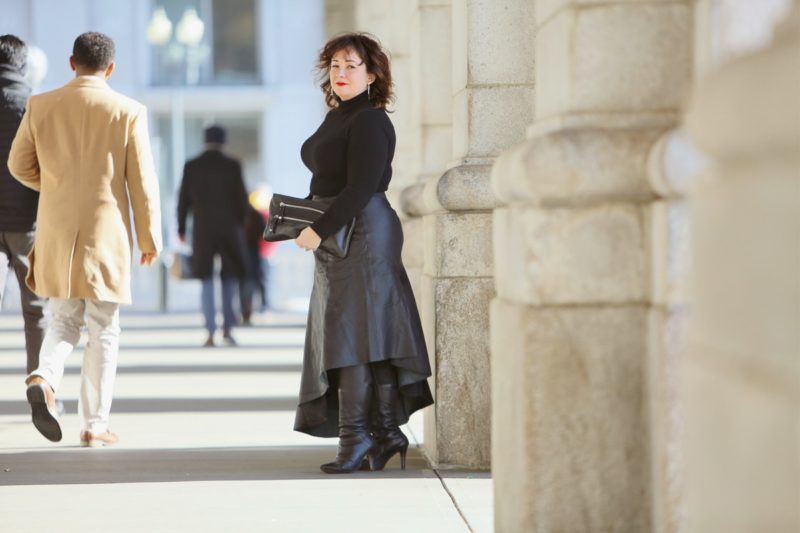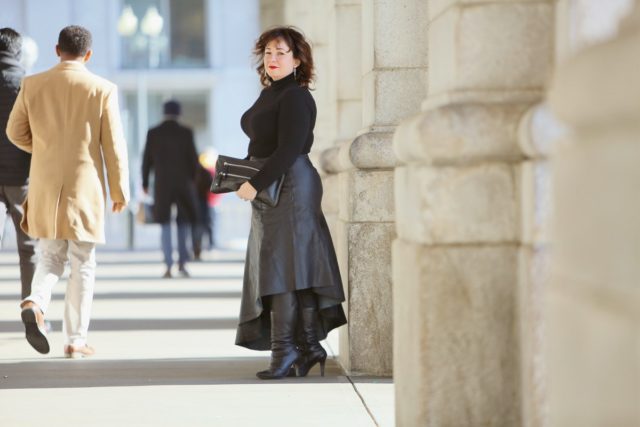 Shop My Picks for Real and Faux Leather Skirts: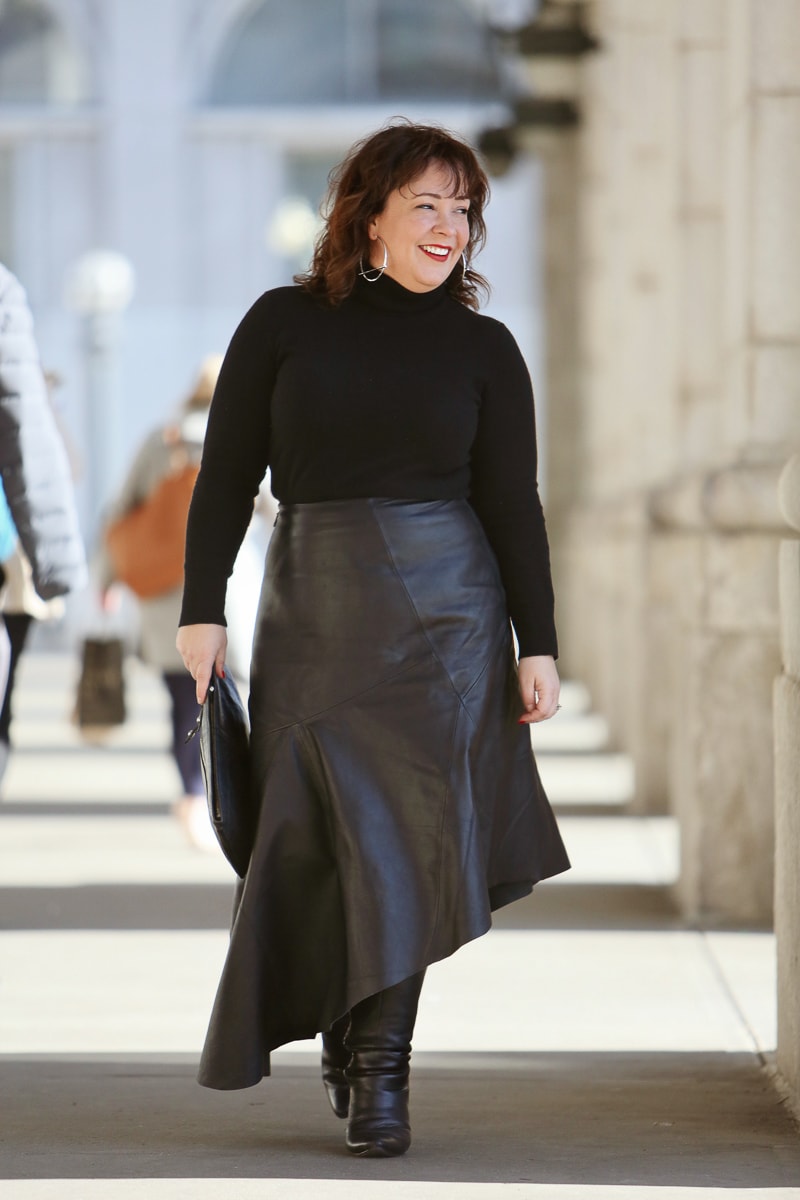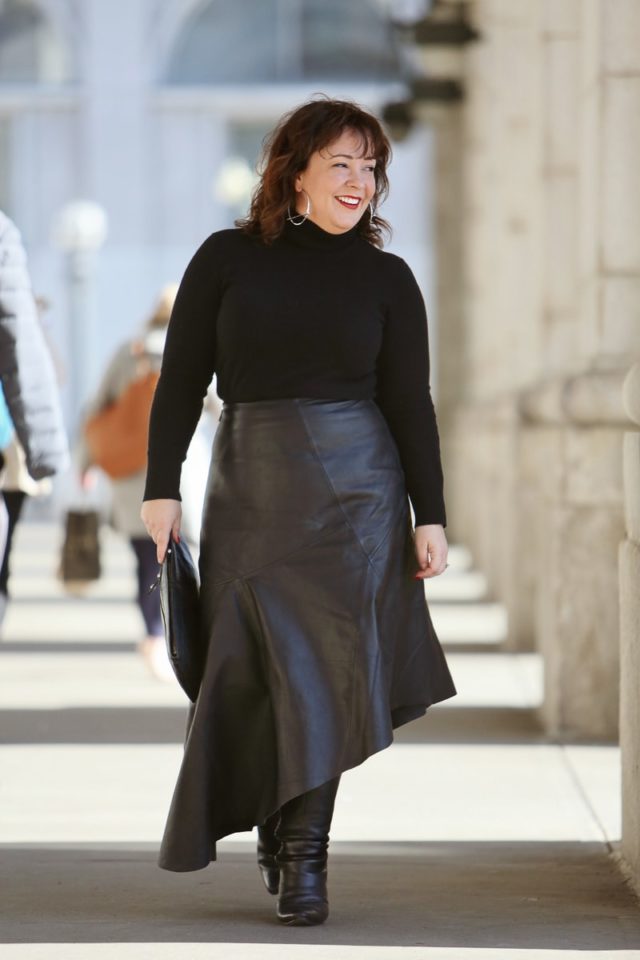 This cashmere turtleneck is in my core wardrobe and with the current weather, worn ALL THE TIME. Why just two days ago I wore it with cream cropped wide leg jeans, black ankle booties, and a black leather belt bag. And the week prior? wore it with my black overalls and black engineer boots.  For years I shied from cashmere, finding merino more durable and easier to care for.  Now that my daughter is past the sticky fingers age, I find it's easier to care for my clothing.  I don't wash my cashmere often; I let it air out, spot clean it, refresh it and then when I do wash it, I turn it inside out, put it in a lingerie bag on the gentle cycle and lie flat.  Since I'm not washing it every week, it's not a complicated care routine.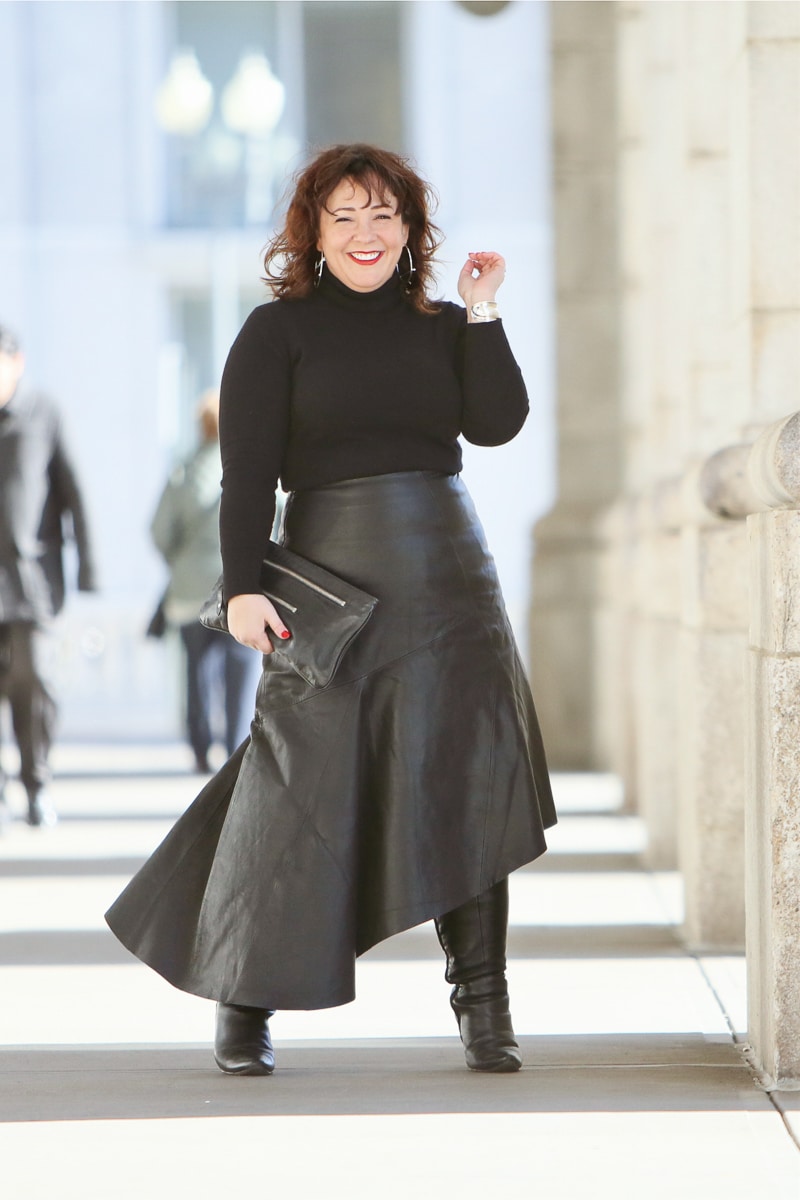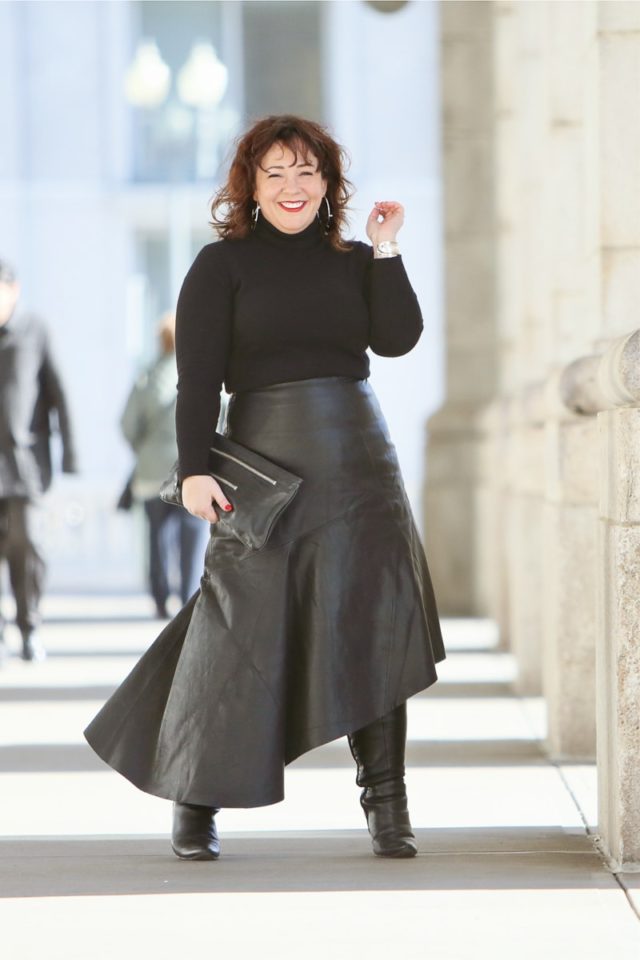 These boots are over a decade old as is this bag.  The boots you have seen many times… the bag hasn't really been on the blog recently but if you've been reading a while you likely recognize it.  I purchased it at a Hobo sample sale in 2011 and it has never gone out of style and holds so darn much!  I don't really get rid of accessories unless they're no longer in good condition or look cheap after the trend has passed.  They don't take up a lot of space and I often find myself reaching for bags, jewelry, and scarves that I haven't worn in years and finding them new favorites!
Shop the Look: