This article may contain affiliate links; if you click on a shopping link and make a purchase I may receive a commission. As an Amazon Associate, I earn from qualifying purchases.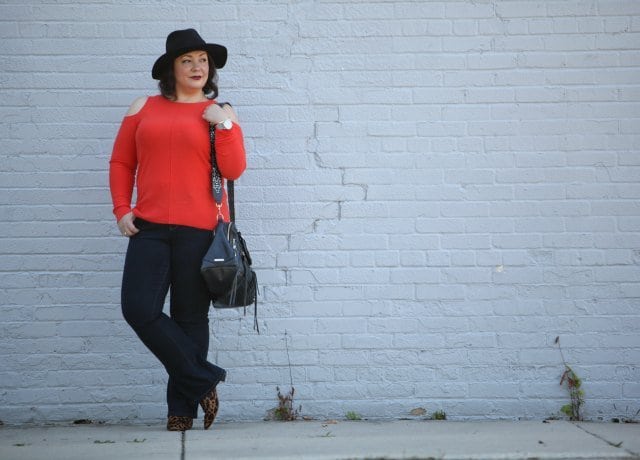 sweater | jeans | bag | bag strap | hat | boots | watch | lipstick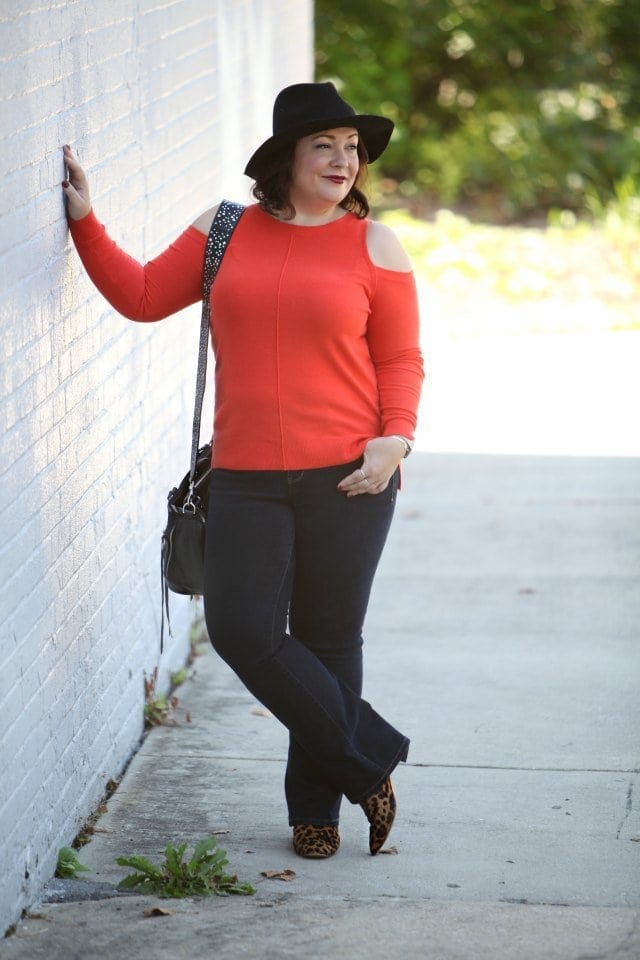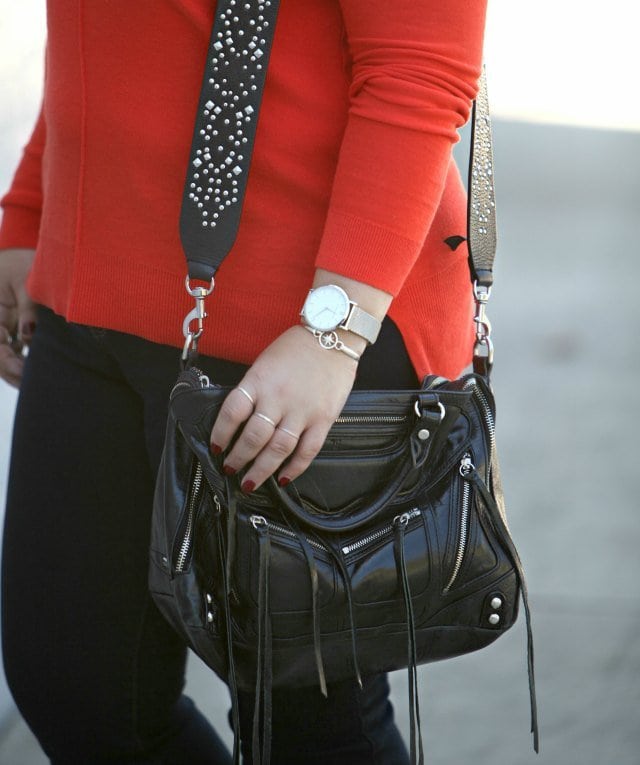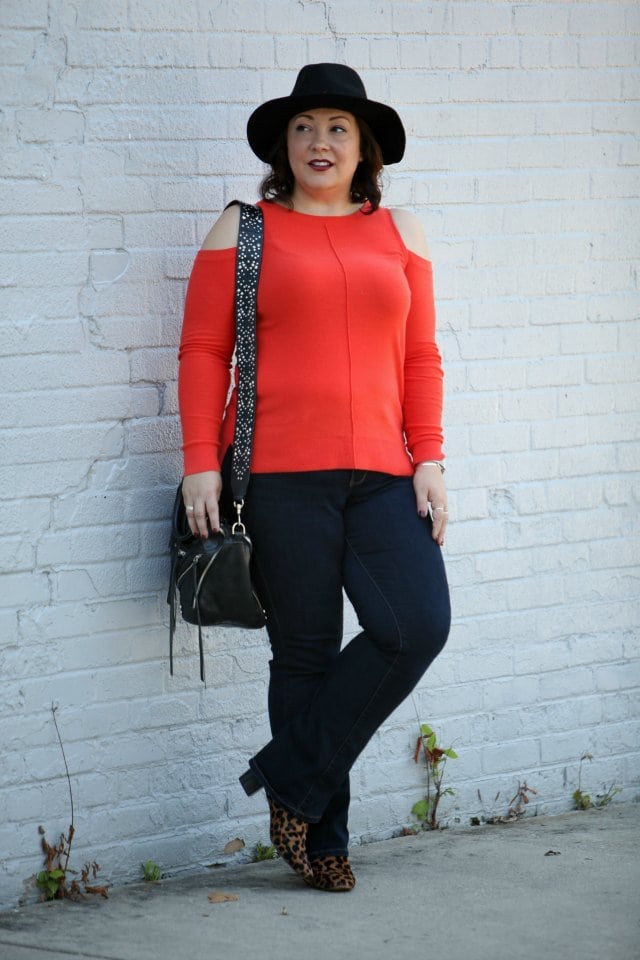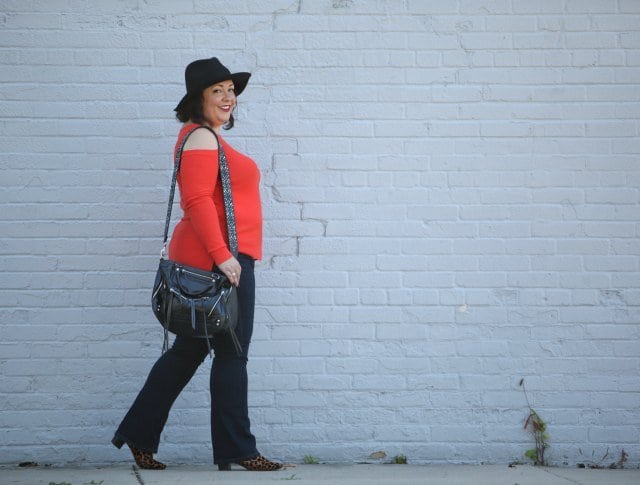 Sweater: Trouve (L) | Jeans: Foster Bootcut c/o JAG Jeans (14P) | Hat: J. Crew Factory | Bracelet: c/o Silver Linings | Watch: c/o Larsson Jennings | Boots: Nine West (similar) | Bag: Rebecca Minkoff (this year's version) | Bag Strap: Rebecca Minkoff | Lipstick: NARS "Bette"
I love summer, it's my favorite season of the year.  I don't love the mosquitoes, but I'm willing to take them for the sunshine and lush greenery.  But gosh darn it, I love me some fall fashion!  Once the temps drop below 80, I'm whipping out the hats, the boots, and the sweaters.  I got this sweater during the Nordstrom Anniversary Sale and while it's not super heavy (and does have the cold shoulders), this is the first day it has been worn.  The rest of the look are pieces I've already owned and besides the hat, they've all been featured before on the blog.  I love that I'm building a wardrobe of pieces that work year after year yet can also work with current trends. It's not immediate, this has been a learning process as I have changed careers, body shape, age, and interests.  Personal style is a constant evolution, but there's been continuous themes for me – orange, leopard, silver jewelry, large bags, denim, leather, printed maxi dresses, pointed toe pumps, calfhair…
For those who have come here from the main page, you may see the layout it slightly different.  I'm getting complaints that the site takes too long to load.  Having over 11 years of outfit photos and many from the past that were not compressed, I'm not surprised and I'm hoping this will help the situation.  For those who follow by RSS, email, or get the links on social media, there shouldn't be much of a difference.  Let me know if you encounter any issues!