This article may contain affiliate links; if you click on a shopping link and make a purchase I may receive a commission. As an Amazon Associate, I earn from qualifying purchases. 
 This post is sponsored by Avon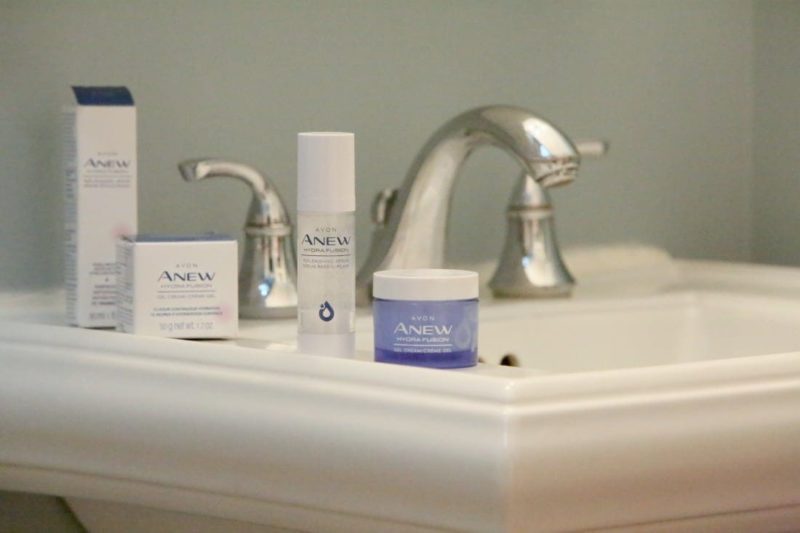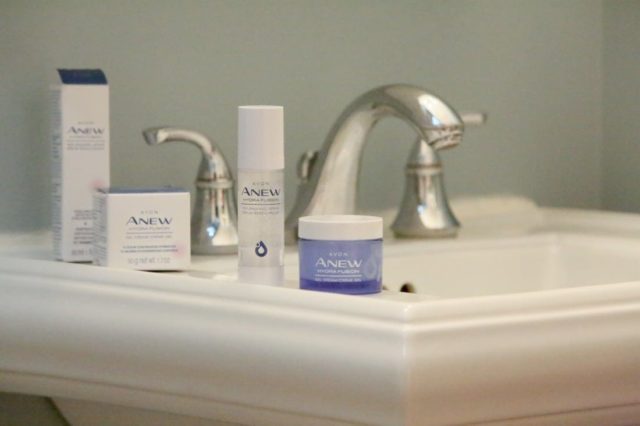 If you've been watching TV, reading a magazine, or pursuing a beauty blog, very likely you've heard of hyaluronic acid. It's a popular skincare ingredient these days, found in products at all pricepoints. What is hyaluronic acid? Why is it so popular? Is hyaluronic acid right for my skin? Is one brand better than another?
These were questions I was asking myself when Avon reached out and asked if I'd like to try out their new Anew Hydra Fusion line. One quick look at sites like Makeup Alley and Beautypedia and you'll find Avon skincare gets positive reviews. I have many friends who swear by Avon skincare and have used it in the past. I like that Avon is available across the country, no need to have a mall or store nearby. Shop with a representative, or shop directly from their website. It would be a great brand to try out hyaluronic acid and see if it's something I need to add to my beauty routine.
What is Hyaluronic Acid?
While hyaluronic acid is a new trend in skincare, it's not a new ingredient. First things first, hyaluronic acid isn't your typical acid that exfoliates. What hyaluronic does is attract and hold large quantities of moisture. It can hold up to 1,000 times its weight in water. It's used to help with burns, it's found in many brands of artificial tears, and is injected into knees to help with osteoarthritis. Our own body creates hyaluronic acid, but as we get older, production slows causing our skin to become dry, rough, and lose elasticity. Applying hyaluronic acid topically benefits the skin, bringing back moisture and plumpness. What makes hyaluronic unique and great for all skin types (even oily and sensitive) is its ability to regulate moisture within your skin's cells, so as not to drown them.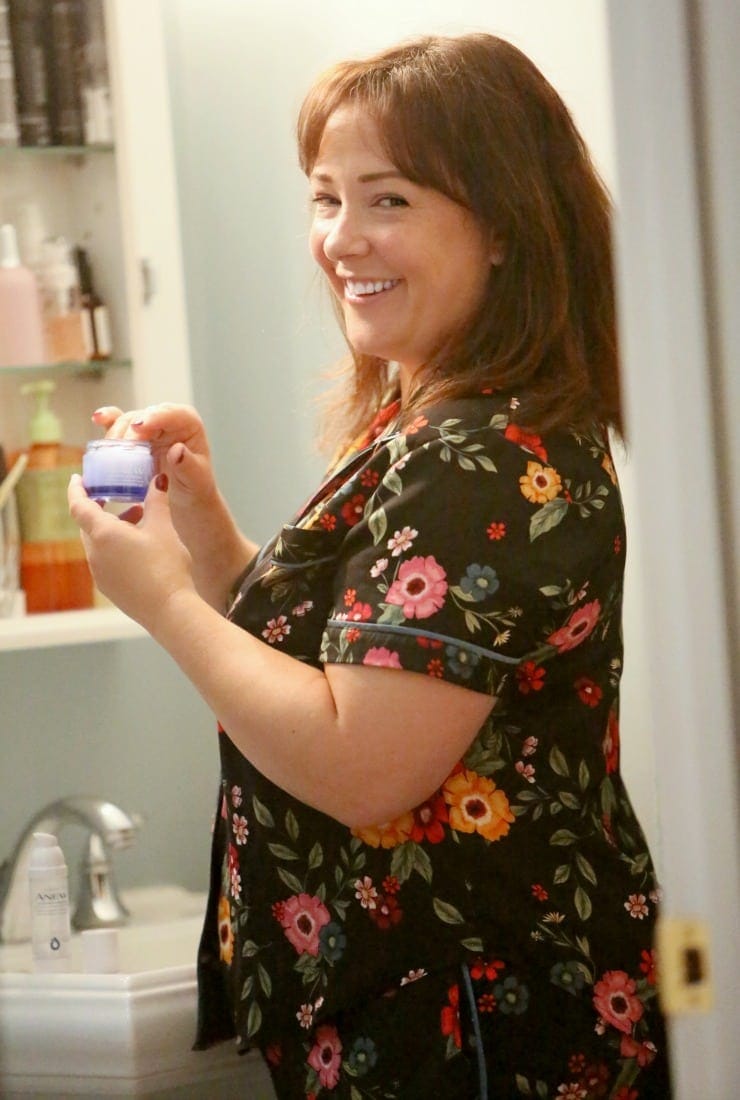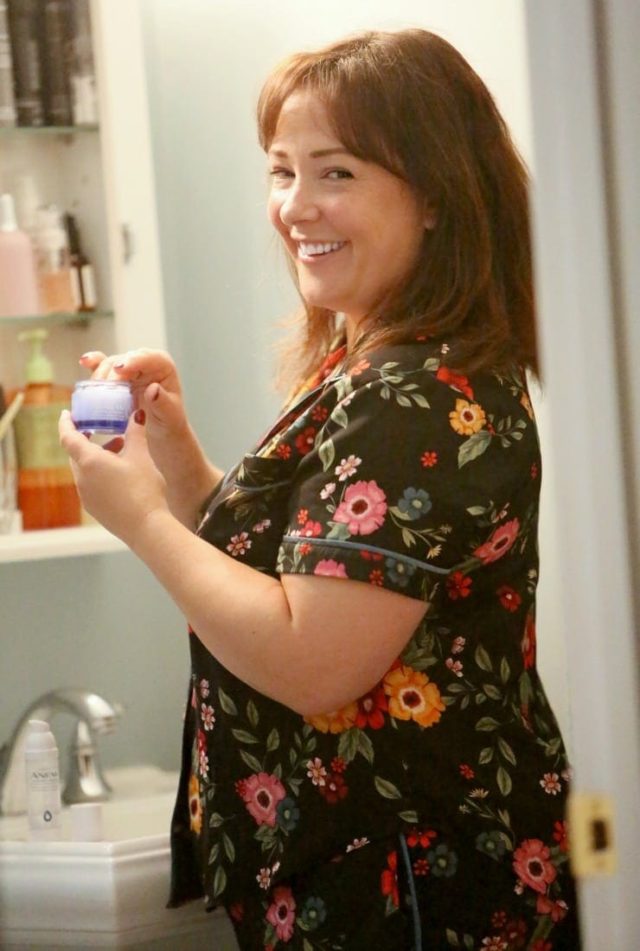 Avon's Anew Hydra Fusion Line
Avon's Anew Hydra Fusion line not only contains hyaluronic acid to help skin look smooth, plump, and vibrant; it also includes a raspberry antioxidant which helps defend skin from environmental stressors to keep skin looking healthy and glowing. The entire Anew Hydra Fusion Line from Avon is made in the USA. I had the opportunity to test drive Avon's Anew Hydra Fusion Replenishing Serum and Anew Hydra Fusion Gel Cream for a few weeks and share with you my thoughts.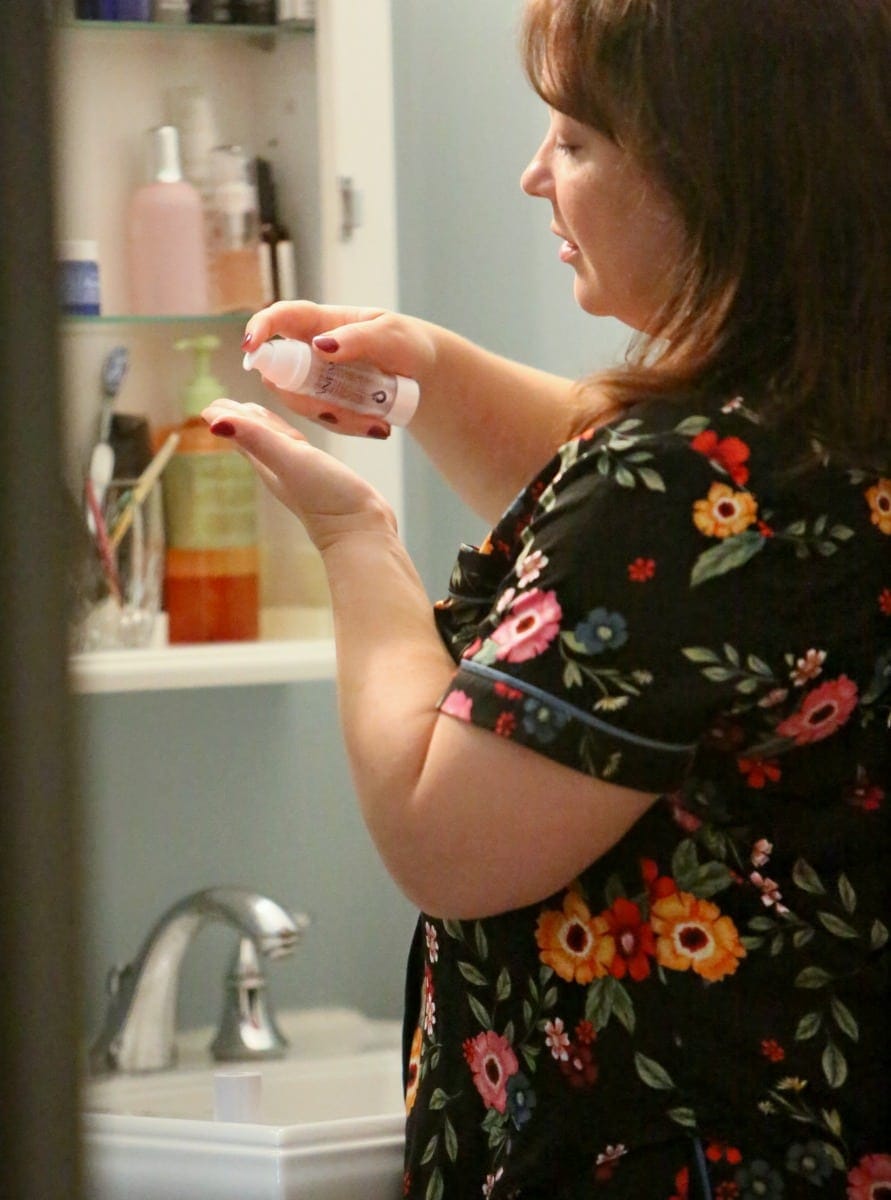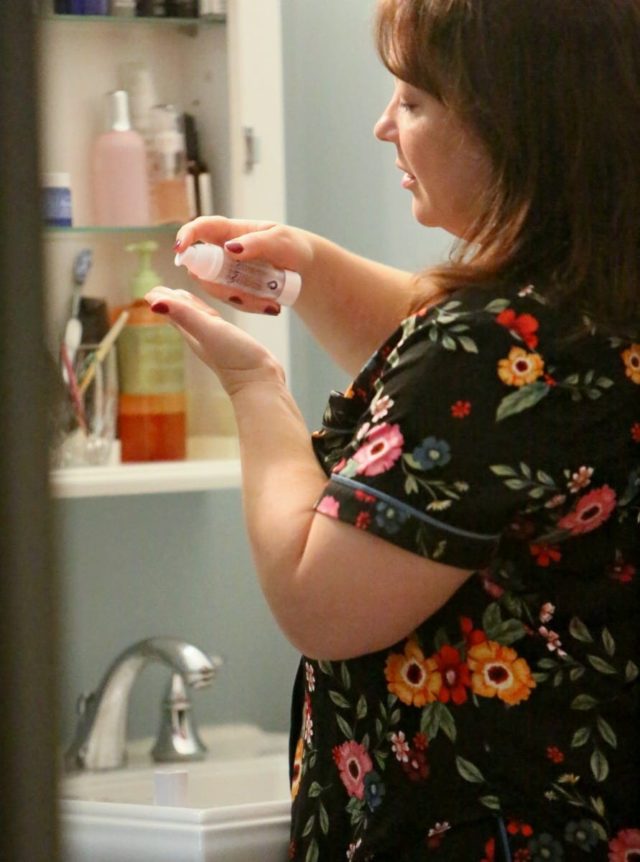 Anew Hydra Fusion Replenishing Serum
My usual evening skincare routine is to double cleanse my face, apply eye cream, a treatment, serum, and then a night cream. In the morning, I tone, and then apply eye cream, serum, and then a moisturizer with SPF. For the past few weeks I switched out my old serum with Avon's Anew Hydra Fusion Replenishing Serum.
A serum is different from a moisturizer because it's made up of smaller molecules that can penetrate deeply into the skin and deliver a very high concentration of active ingredients. Serums can fight environmental stressors, treat acne or other skin issues, but more often than not help bring hydration to the skin.
Avon's Anew Hydra Fusion Replenishing Serum combines hyaluronic acid with a raspberry antioxidant to infuse skin with deep and lasting hydration while defending it from free radicals and the environment. What makes this serum unique is that Avon has added cutting-edge microbubble technology to the serum; over 10,000 micro bubbles deliver a pure and potent form of the raspberry antioxidant.
The serum is light, absorbs easily without feeling greasy or tacky. It has a subtle scent, a bit of raspberries that I didn't find cloying and also found it dissipated. You only need one or two pumps for your entire face (and still have a bit leftover to put on the top of your hands – my beauty hack). I really felt this serum added hydration to my skin without feeling greasy, getting that weird sweaty feeling of when your moisturizer is too heavy, and no breakouts or reactions. This could be a great addition to a skincare routine where you don't use a serum. Because it's hypoallergenic, dermatologist and allergy tested and good for all skin types, this serum can provide more moisture to any skincare routine.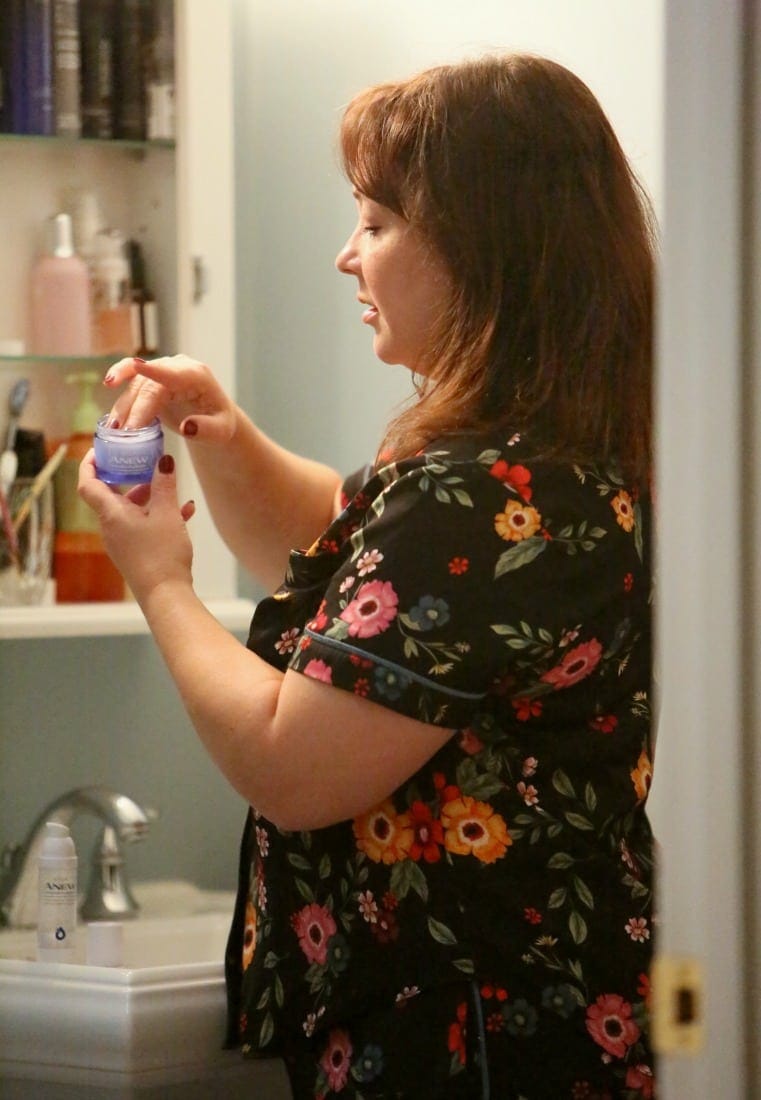 Anew Hydra Fusion Gel Cream
For the past few weeks, I replaced my night cream with Avon's Anew Hydra Fusion Gel Cream. On days when I knew I'd be at home, I also used it in place of my daytime SPF moisturizer. I wanted to see how it worked not just as a moisturizer, but how it worked under makeup, with sweat, and daily activities. Gotta say, it's pretty great.
My skin is a combination, which I know is true of many of you. While I can have an oily nose and chin, the rest of my face is dry.  Without the right combination of products, my skin feels tight and sensitive. I've found I need to slather on a lot of heavy cream at night to be able to survive the next day without feeling tight or looking dry. I don't like using a heavy moisturizer in the morning because it causes my makeup to slide off before noon.
I first tried this gel cream at night. It's very lightweight; gel cream is a good description for the consistency. It absorbed quickly, which felt weird because I usually go to bed with a shiny face full of cream. To be honest, I expected to wake with skin that was parched. That didn't happen. My skin was feeling great… dare I say better than with my thick night cream. It didn't look all greasy like it does in the morning, it looked fresh and comfortable. Avon claims it will provide 72 hours of moisture and I think that's true; I usually have to tone and re-moisturize before heading to the gym. After using this for a week I just went after a quick splash of water because my skin felt so good when I woke.
Like the serum, the Anew Hydra Fusion Gel Cream has the combination of hyaluronic acid and raspberry antioxidant. It's oil free, hypoallergenic, dermatologist and allergy tested. It too has the subtle fresh smell.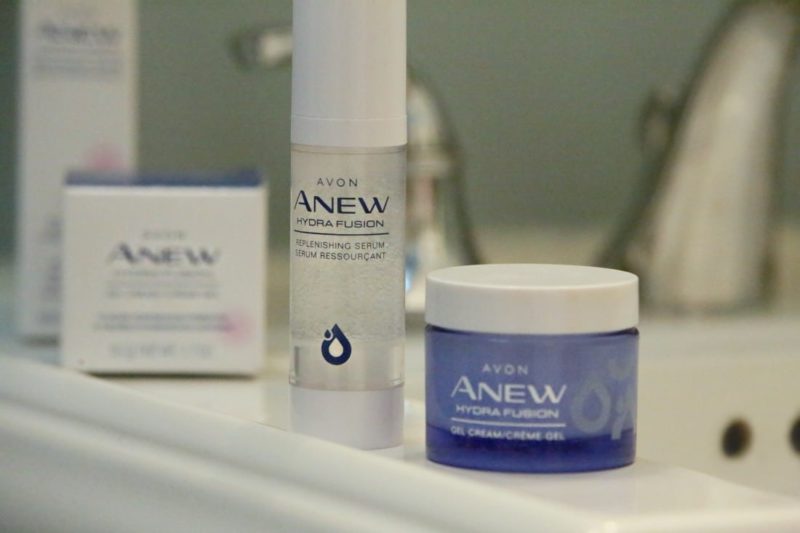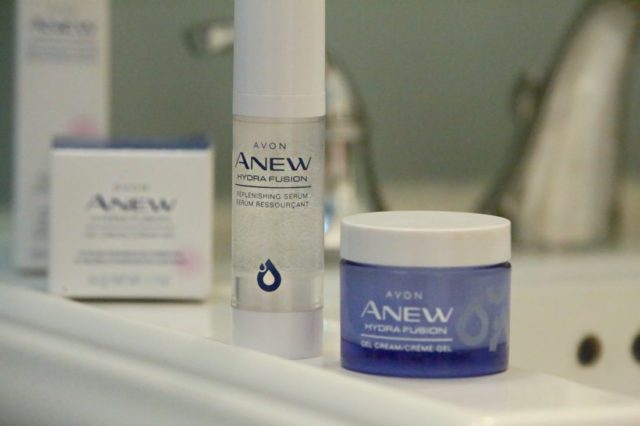 Avon Anew Hydra Fusion Review: Final Verdict
I am really glad Avon provided me this opportunity. While I had read plenty of good things about hyaluronic acid, I felt it was just another trendy ingredient. I found that hyaluronic gave my skin what it was craving without heaviness, greasiness, or breakouts. Avon's Anew Hydra Fusion line is quality products made in the USA of quality ingredients. If you would like a few more people's views on these products, Avon's site has customer reviews.  I found these reviews incredibly helpful. If you would like to try these two products, this link offers the serum and gel cream as a bundle for $35, which is a saving of over 50%.
While this post was sponsored by Avon, all thoughts are completely my own.