This article may contain affiliate links; if you click on a shopping link and make a purchase I may receive a commission. As an Amazon Associate, I earn from qualifying purchases.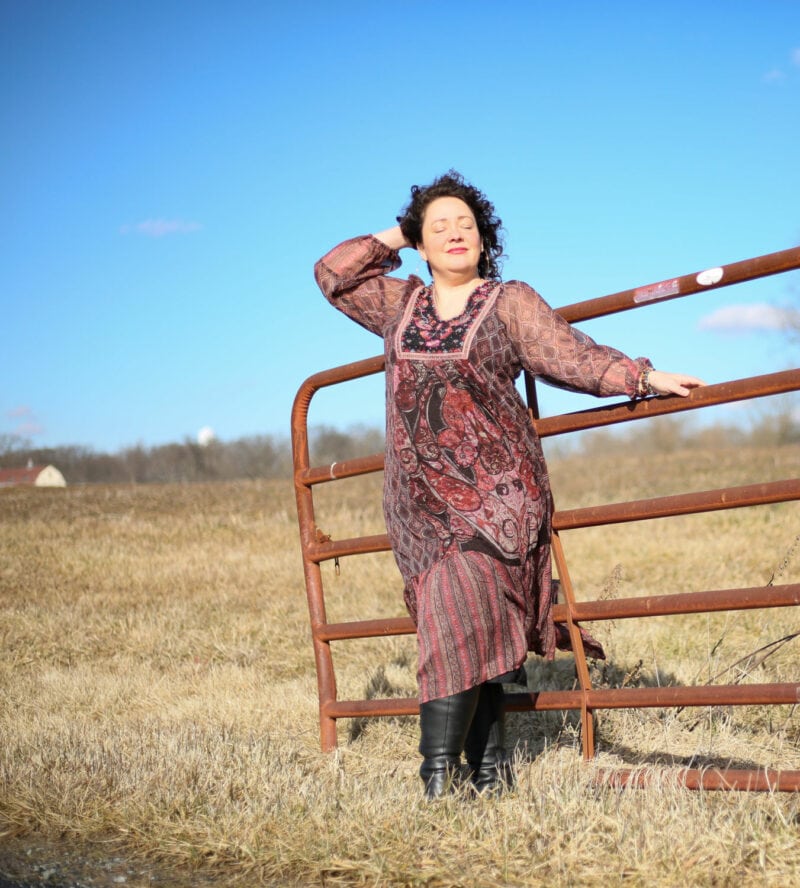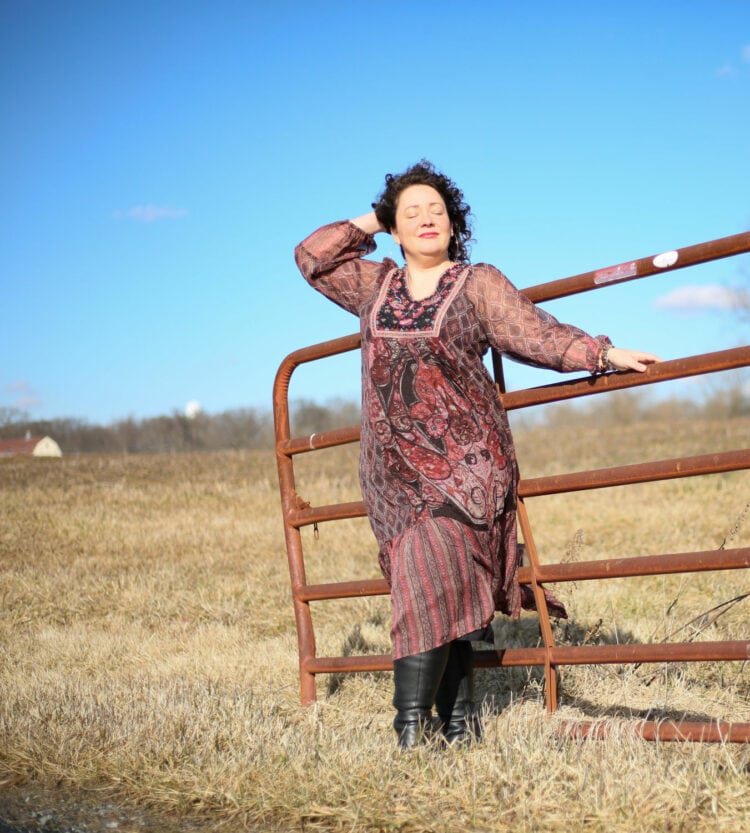 In last week's The Friday Shop, I mentioned that Soft Surroundings reached out and asked if I'd like to try some of their clothing. I haven't shopped Soft Surroundings in a while. I think this is my last Soft Surroundings post and that was 2017… but hey I was so ahead of the curve styling loungewear and slippers!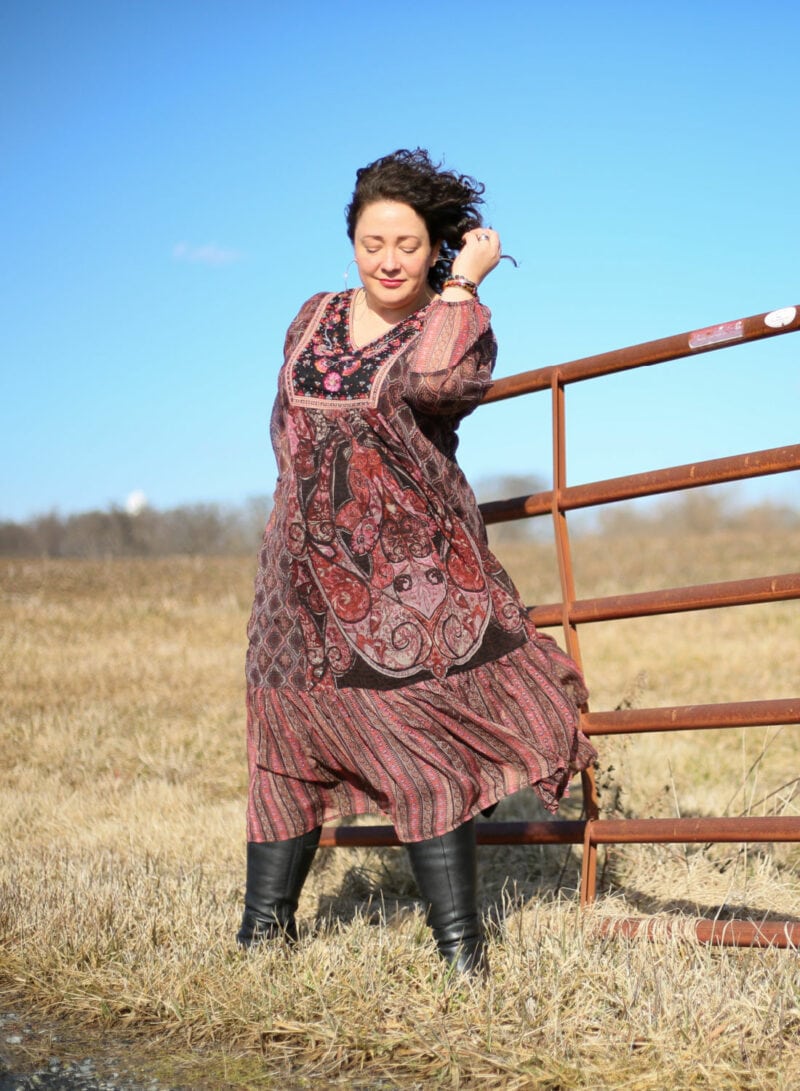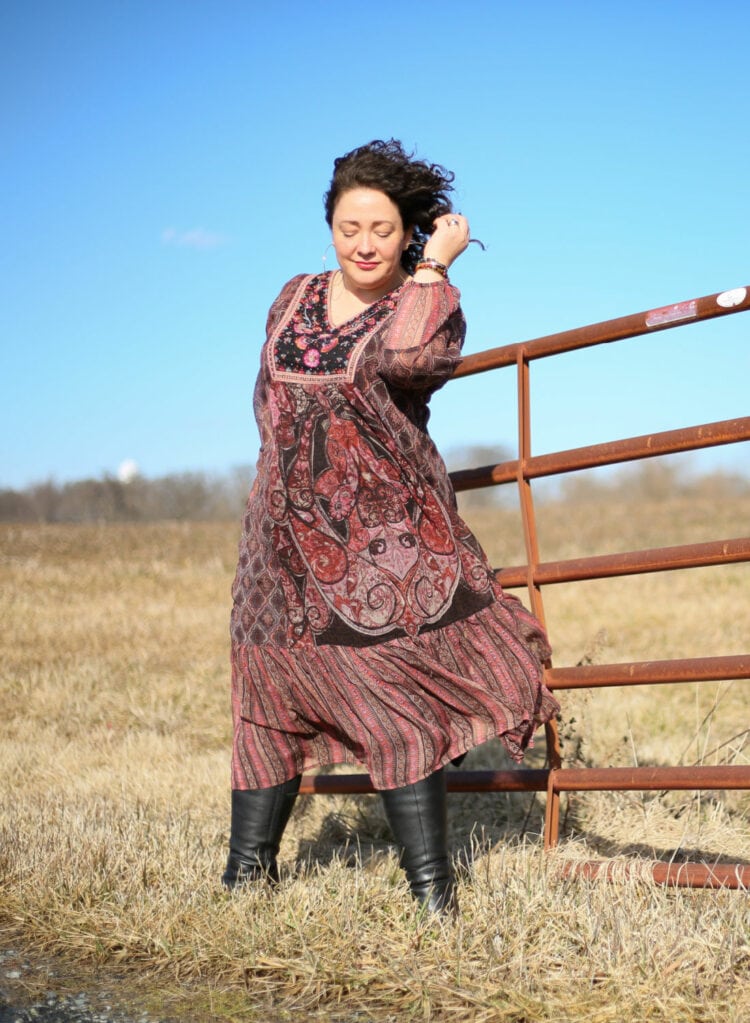 Anyway, I picked out the Mosaic Dress from Soft Surroundings, thinking it would be a fun alternative to a caftan. The yoke would provide enough structure that my bust, whether in a wired or wireless bra or braless, wouldn't be all on display. The sheer sleeves would be a pretty detail but the elasticized cuffs would keep them practical. And the dress is machine wash; a must IMO with this "new normal."
This dress comes in misses and petite sizes up to XL. I wanted to get a dress that had Soft Surroundings' full size range but wasn't sure which one fit my personal style. I figured I'd try this one, which I could see myself wearing, and if I liked it may feature more Soft Surroundings in the future.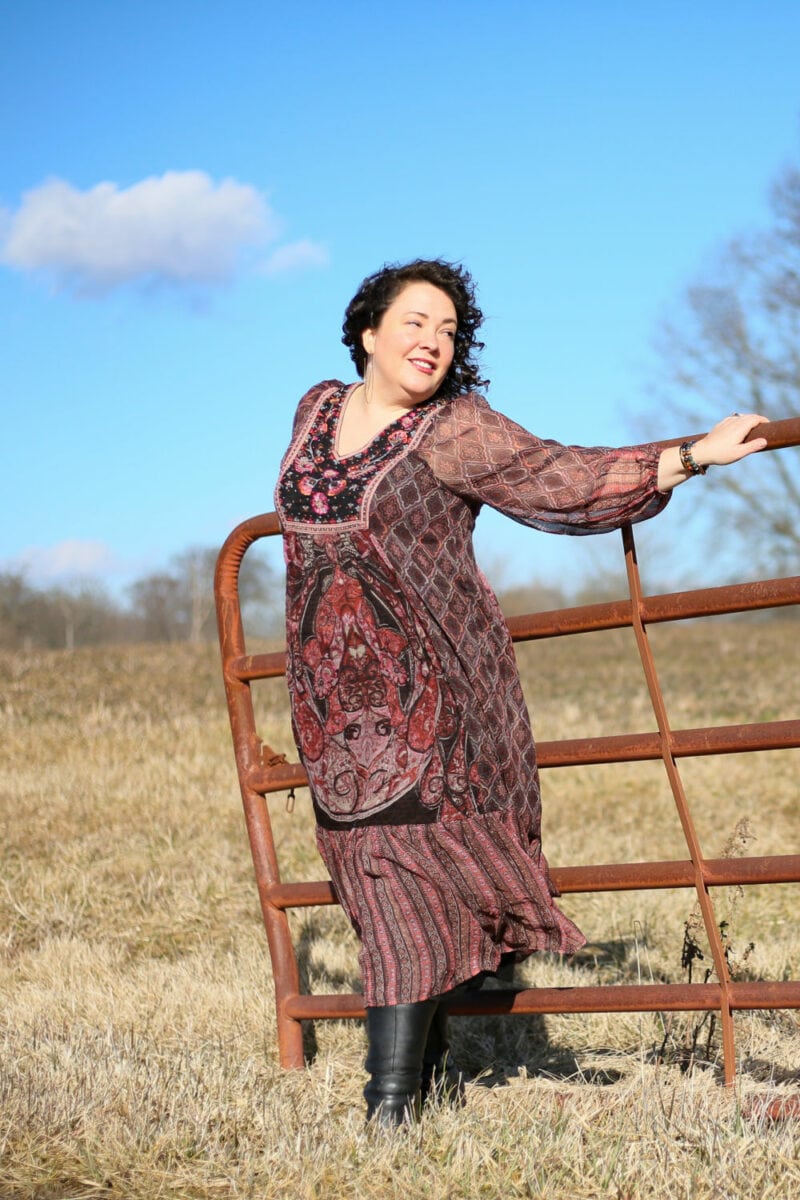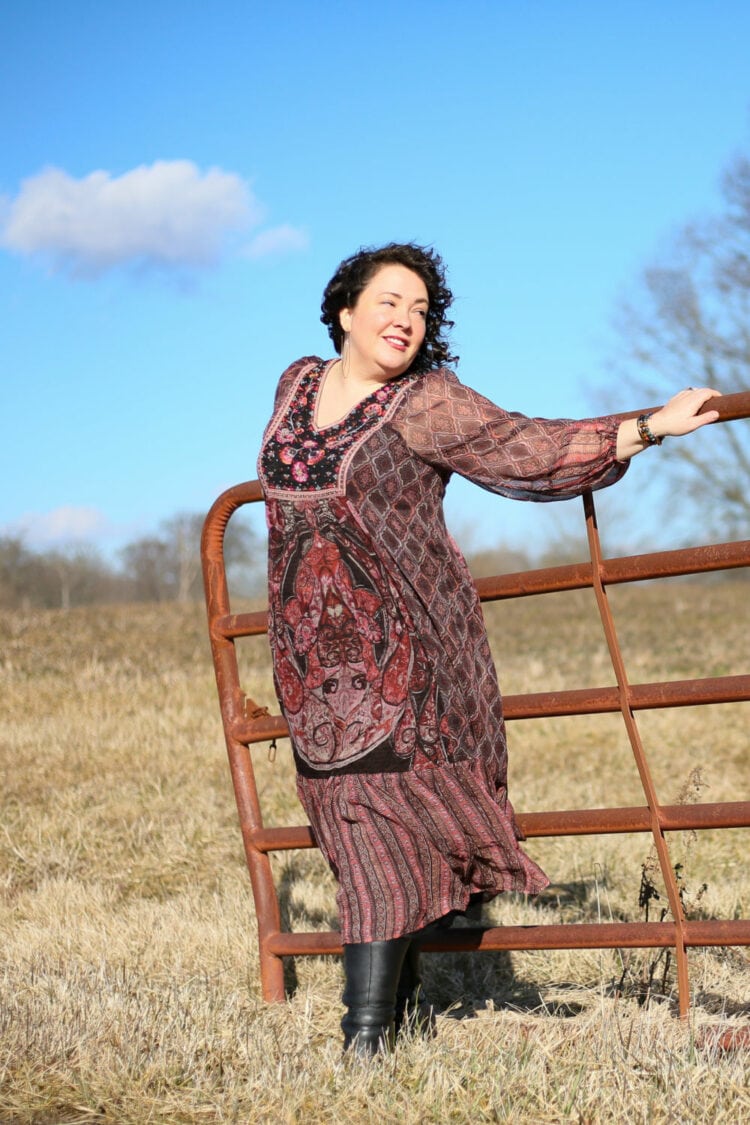 I got this dress in a Large Petite and it is plenty roomy, but not too big, on my pretty standard size 14 petite body. While some of the reviews said this dress was too long, I found it the perfect length for me at 5'3″ to wear with flat shoes or a slight heel.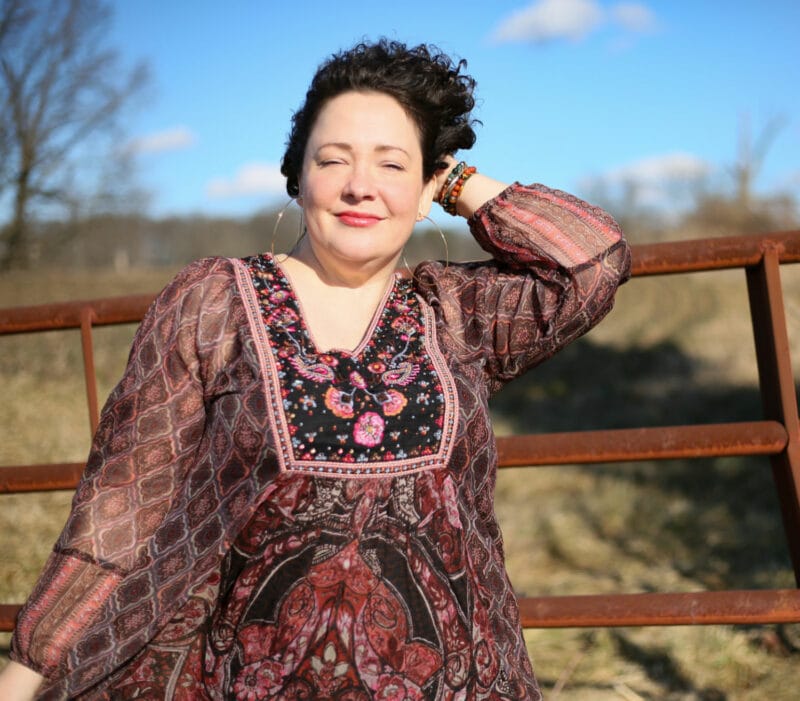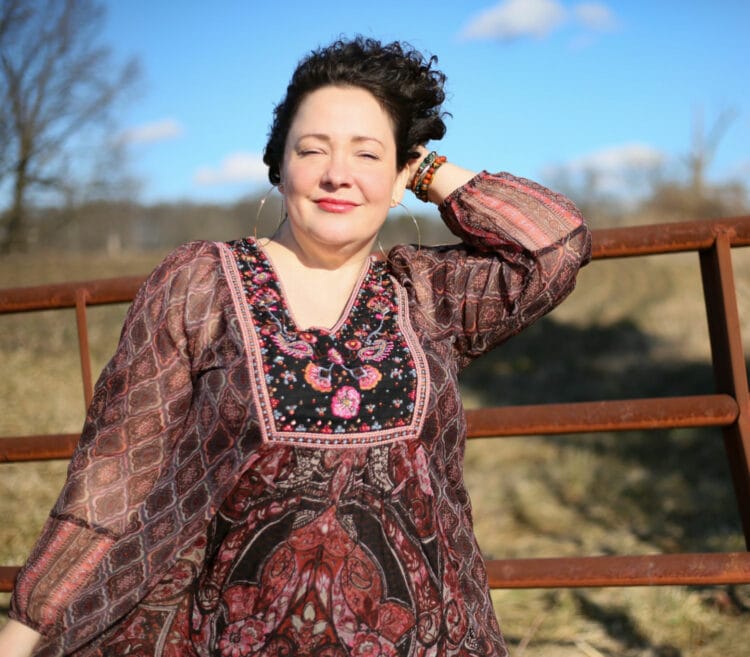 We shot this on an incredibly windy day. The weather has been crap, but one day was warmer and the sun out so we hopped in the car with our camera to shoot some content for the blog. As we walked to the car, it was so mild, but by time we got to this destination, there was a strong wind that would NOT let up and made my eyes water.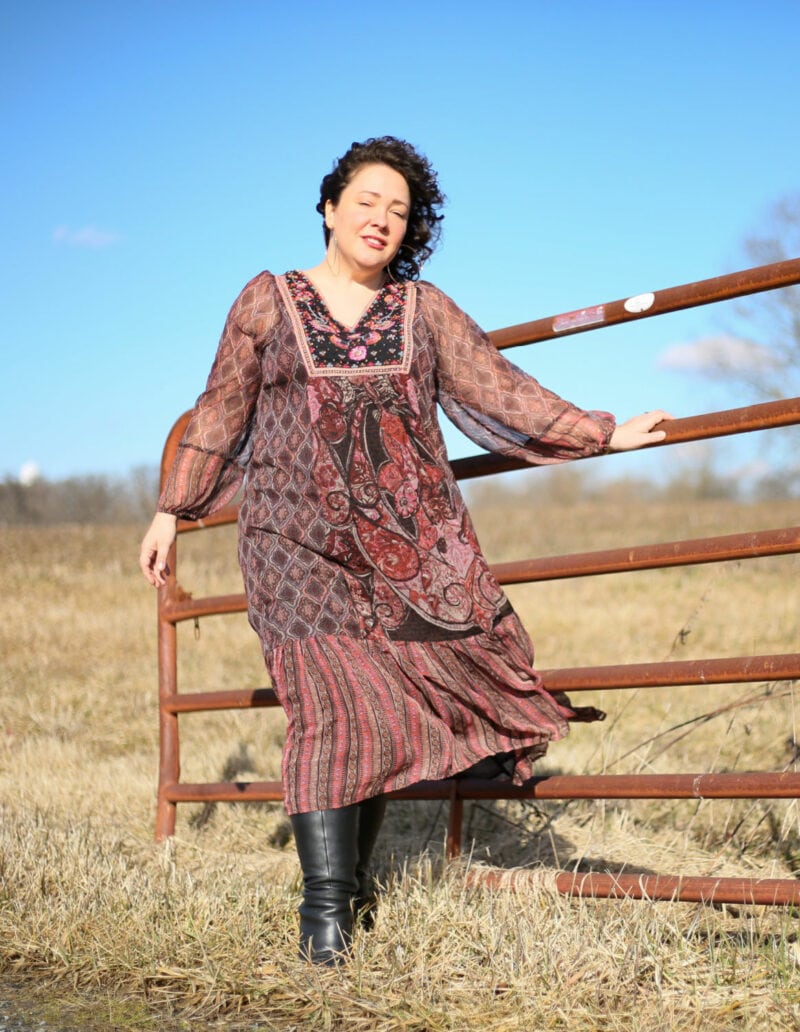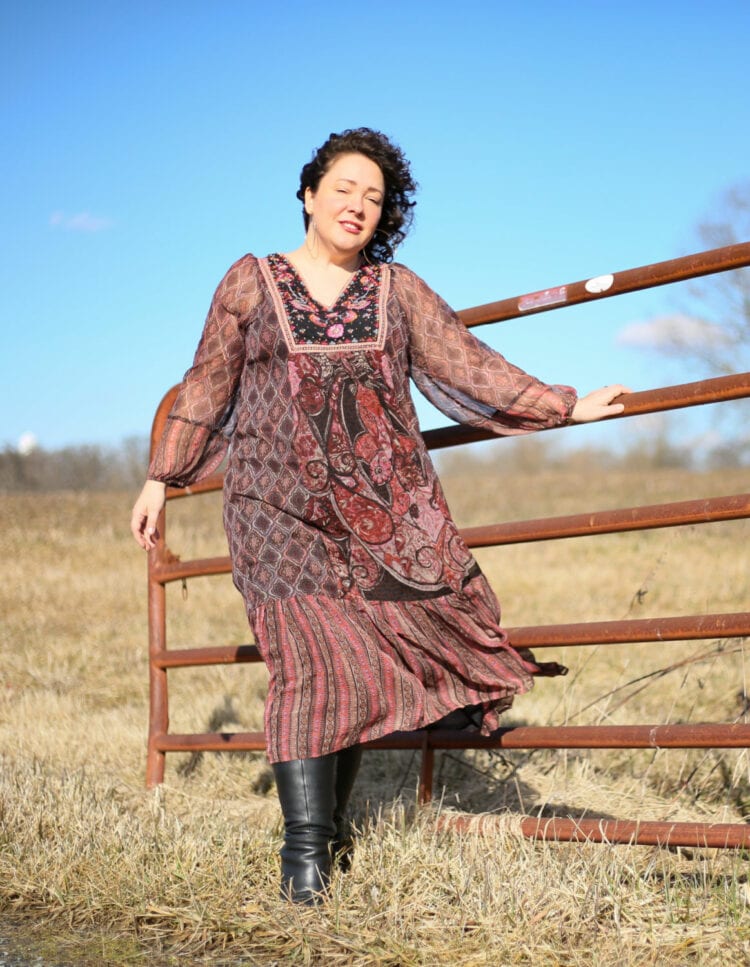 This may have left me looking pained in all the photos (let's just say I am a dramatic model), but at least it shows how the dress flows! The yoke keeps it from being an all-out tent, the sheer sleeves make the dress feel and look light and flowy. The main part of the dress is completely lined. The only issue is lack of pockets, but it wouldn't be possible and still have it be such a flowy dress.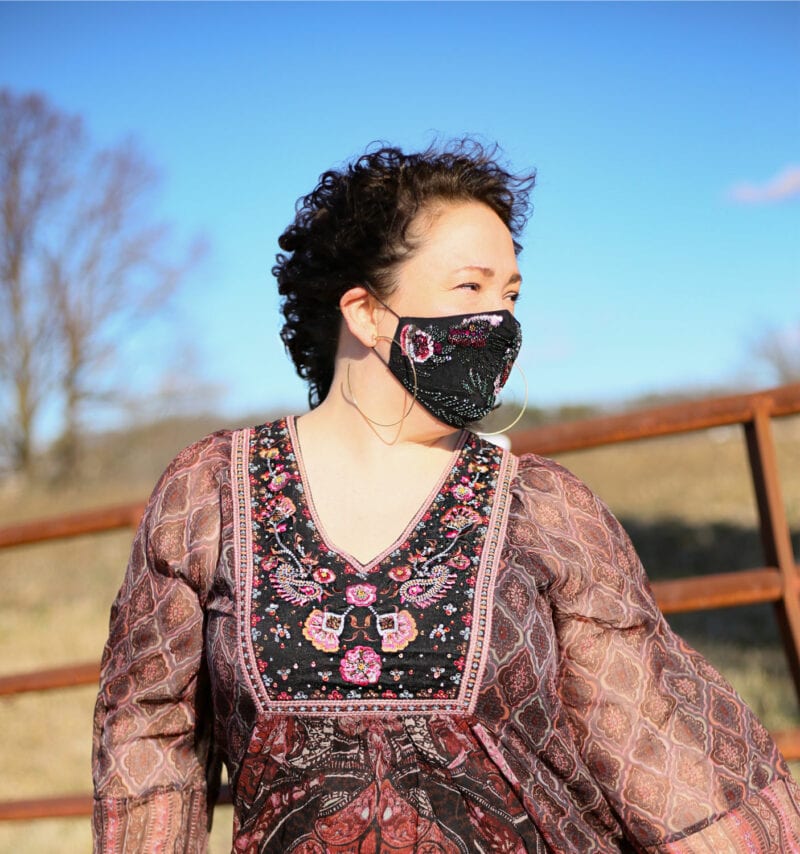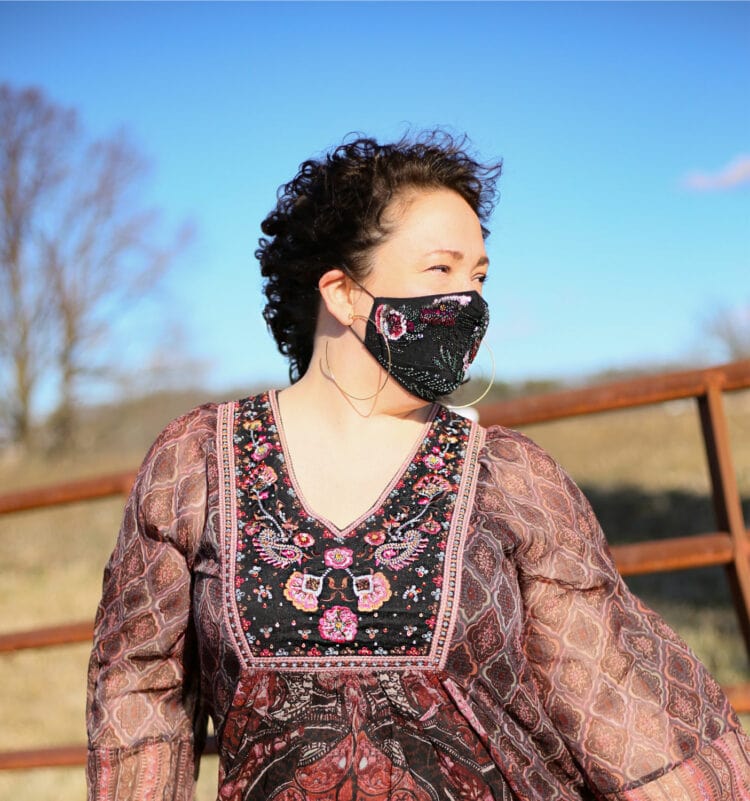 The detail is incredible; the embroidery and beading is careful and secure. The whole dress is well made, and if it was at a department store, you could easily see it being sold for $250+. I also got these beaded hoops and the face mask you see above from Soft Surroundings; they too are carefully made and crafted with quality materials.
Soft Surroundings offers apparel, accessories, footwear, home, wellness, and beauty. Their apparel size range is Misses and Talls sizes 2-18, Petite sizes 2P-18P and then 18WP-24WP and Womens 18W-24W.
Soft Surroundings has a flat rate of $9.95 for shipping, a 30-day window for returns, and offers a prepaid return label for $7.95. The site has extensive customer reviews and the brand a loyal fanbase so you can use their feedback to help choose size and style best for you.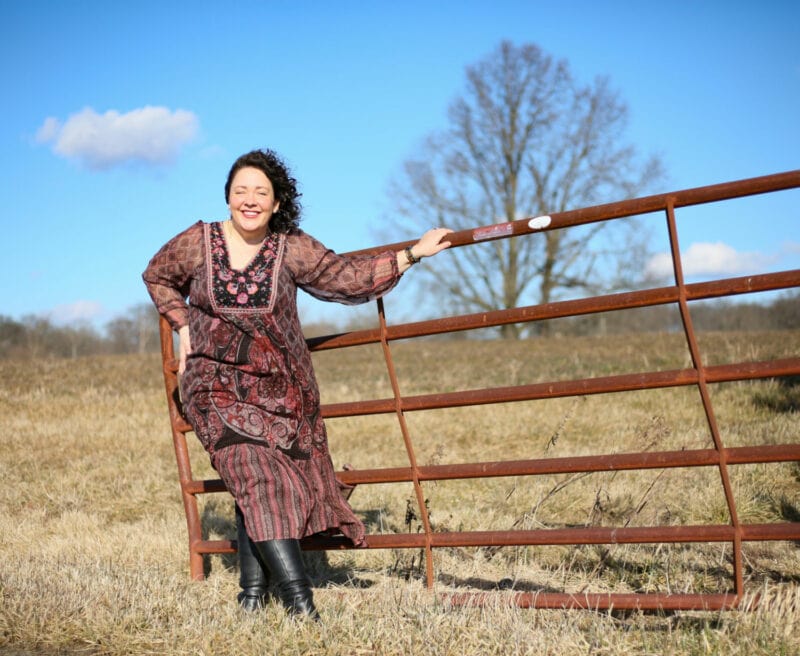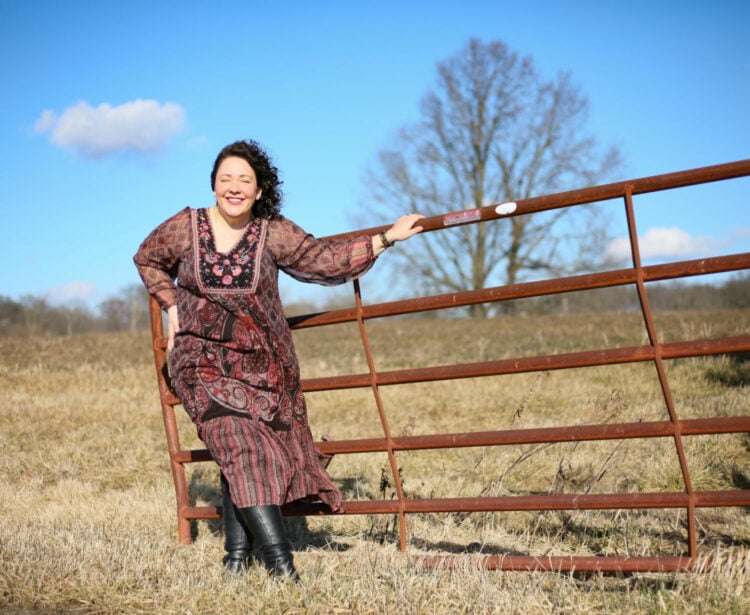 If you have been curious about Soft Surroundings and would like me to review any certain type of product from the brand, let me know and it may end up in a future post!