This article may contain affiliate links; if you click on a shopping link and make a purchase I may receive a commission. As an Amazon Associate, I earn from qualifying purchases. 
We decided to not go to Bonnaroo again this year. We'll be attending other festivals, but Bonnaroo still holds a special place in our hearts because it was the first we ever attended. Also for those who have attended Bonnaroo, you can agree it's a life-changing experience. The heat, the lack of creature comforts, the crowds, the mud, the dust, the sun, the crazy variety of humans, the new music and art and experiences and friends. Did I mention the heat?
So while I sit in my cubicle this Friday, I shall dream of Bonnaroo…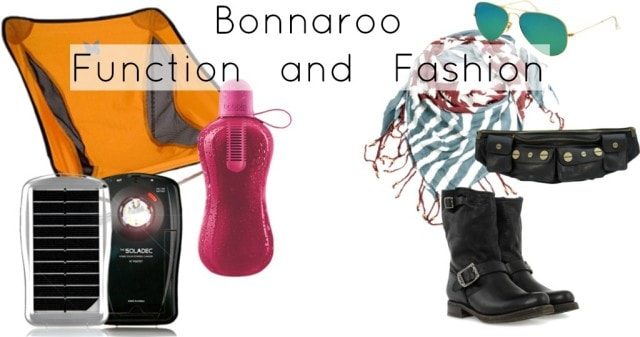 I've learned a lot in the past year or two about festival preparedness.
Last year I took one of these chairs from Alite with us to Forecastle and it was perfection – when packed up it's not much bigger than a large waterbottle.
Speaking of water bottle, I recently got one of these bottles from Bobble and it is utterly genius – built in cap but even better a built in filter! I love the pink color, and love how the strap from the cap to the bottle can also be a loop to keep the bottle attached to my bag.
Finally, last Bonnaroo I attended I was sans camera and phone because they both lost their charge. Since then I have bought a Soladec which could charge my electronics even while walking around Centeroo!
I've also learned a lot in regard to fashion.
This weekend, I know I will be checking out the live stream of Bonnaroo, and stalking Instagram to see all the photos my friends will be sharing.
Ah well… only a month until FORECASTLE!!!
Follow Me | Twitter | Facebook | Instagram