This article may contain affiliate links; if you click on a shopping link and make a purchase I may receive a commission. As an Amazon Associate, I earn from qualifying purchases.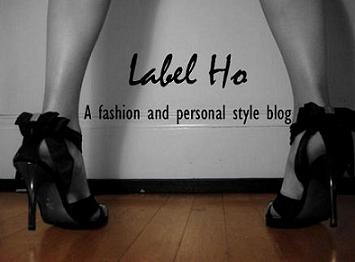 I was honored to be interviewed by Elle of the new blog Label Ho. Elle's discusses fashion and her personal style on this site. I love supporting fellow fashion and style bloggers so I jumped at this chance to have us get to know one another better!
You can check out the interview here.
I loved the questions she asked (and if you go back in her archives, you can see her answers to the very same questions!). The name of her blog cracks me up. It reminds me of when I was Editor of my high school yearbook. I had such the fight with the sponsor over the proper spelling of this word. "If you add an 'e' it's suddenly a garden tool!" (Let's not even get into why this word was in my yearbook – let me just state that my high school was a fabulous one where I learned Japanese and was in International Baccalaureate courses, but it wasn't in the most chi chi of neighborhoods.)

Since she interviewed me, I decided to ask her a few questions as well. Get to know Elle!
Name: "Elle," author of Label Ho, a fashion and personal style blog
Why did you start blogging? What could be better than writing and posting about something you love? I thought it would be a fun hobby and a great way to connect with other fashion-minded people.
Favorite item in your closet: An authentic vintage Gucci handbag circa the 70s. I love that its suede and doesn't have the GG logo plastered all over it. I found the bag at a thrift shop and its in immaculate condition. Best of all, I got it for an excellent price!
Favorite Web site to visit: FabSugar.com. They have pretty comprehensive coverage of what's going on in the fashion world, delivered in quick, short posts. I also like that they post great outfits that members of their community put together. I'm fascinated with seeing what people put together.
Top five items on your style wish list for this season: I can only think of three since I think I pretty much have most of my key pieces already:
1. Another pair of dark bootleg jeans. I've pretty much worn my favorite pair so much (Joe's Jeans in the Honey fit) that the color's faded significantly.
2. More dresses. I've purchased a few already, but I just can't get enough. They're so easy to pull on in summer.
3. A pair of wide-leg jeans. I've tried on a ton of different ones, but still haven't found a flattering fit.