This article may contain affiliate links; if you click on a shopping link and make a purchase I may receive a commission. As an Amazon Associate, I earn from qualifying purchases.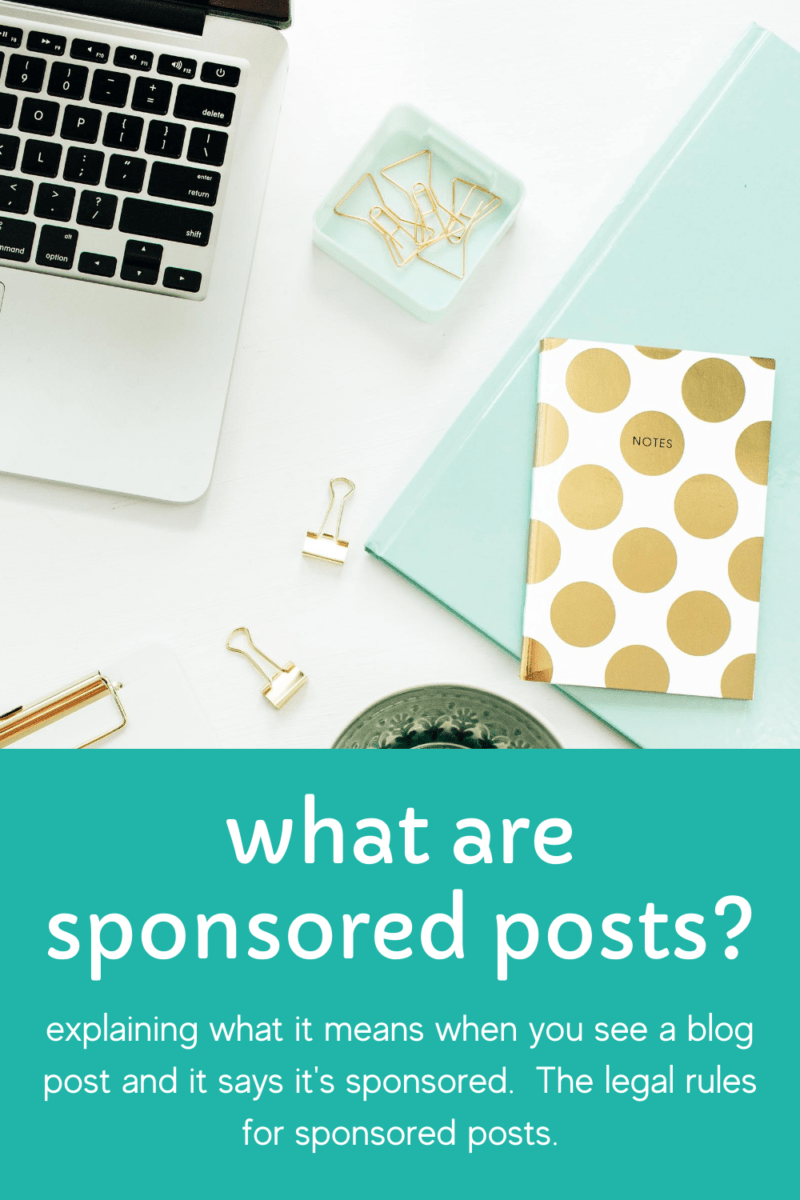 I have received questions from readers about sponsored posts on my blog. How do sponsored posts work, how do I get sponsored posts, and what does it mean when it says a blog post is sponsored. I hope to answer all your questions in this blog post. The FTC asks bloggers be transparent with sponsored posts, but what exactly is transparency, and what exactly is a sponsored post?
What does it mean when a blog post says it is sponsored?
For me, a sponsored post is when I am paid money to write a specific post. A brand, PR company, or organization that is the middleman between influencers and brands usually has stipulations that go with that money. So many dollars for so many words, a link to this specific URL, X number of photos, Y number of mentions on social media with Z hashtags. Sometimes I am asked to include specific wording. I am often asked to not mention competitors and asked to link to specific sites where the product is sold (often provided with those links). If a giveaway is part of the post, I almost always receive specific wording to host it. As you've seen over the years, some companies even provide comment fields, videos, and widgets to be placed in sponsored posts.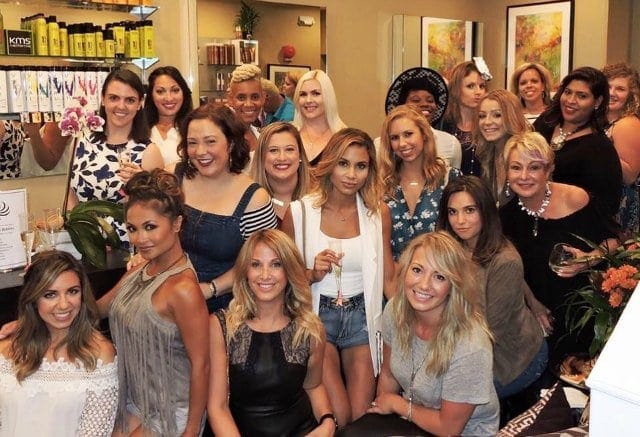 For the post you are referring to, I received the offer from a company that works with this department store. I was provided instruction to feature the store's plus size collection and to make it an outfit post. I had specific requirements for social media shares and how to feature the links to the collection. Other than that, it was all my doing. I paid for the jumper from my own money; I liked it and knew I could wear it multiple ways. But I also saw it as an investment as I was paid for the post more than the price of the jumper. Do expect to see it on the blog again in the future, it's super cute, it's stretchy but doesn't stretch out, and I'm obsessed with the pockets! Here's a picture of me wearing it to a blogger event in DC a few weeks ago.
When a brand provides me with free merchandise, whether they send me the item or I buy it with store credit or a gift card, I will always note it with c/o, which stands for courtesy of. If they sent it to me last week or a decade ago, I will still write c/o next to it. If I don't link to that exact item, it's because it's sold out; I will then provide a link to a similar item.
Some sponsored posts, like the one you mentioned, use affiliate links. I use a variety of affiliate programs and they work in two different ways. For some, I am paid a small sum (less than a quarter) for every time the link is clicked. For others, I receive a commission on what you purchased after clicking that link. For most of these commission-based links I don't make money just off you buying exactly what I linked to, but anything you bought from that retailer. Affiliate links usually place a cookie on your computer so if you clicked and didn't buy immediately but do within 30 days, I will still receive that commission. However, if you click on the affiliate link from another site or blog to that same retailer, that site's link will cancel mine out and that site will receive the commission.
Payment is received by check, PayPal, or direct deposit. I receive a 1099 at the end of the year from these companies and brands and pay taxes on the income. Gifted merchandise is also considered income as it is received in trade for providing a service (social media shares, feature on the blog, etc.).
Each blogger will approach sponsored posts in a different manner. Some will note that it is sponsored in the title, some have it italicized before the content of the post, some thank the brand at the end of the post, some mention it in the body of the post. Some of these methods are more in line with FTC rules than others. I've made the choice to mention it at least in the title and somewhere in the body/text of the post. Some companies I work with require me to mention it in other ways, I just add those to my standard mentions.
Let me know if there's any other questions you have regarding sponsored posts or the business of blogging. I am happy to answer them for you!