This article may contain affiliate links; if you click on a shopping link and make a purchase I may receive a commission. As an Amazon Associate, I earn from qualifying purchases. 
I saw your post about Chelsea boots just at the time I was looking for a shoe that could be worn in the winter that doesn't have much of a heel and that wasn't a tall boot (sometimes I just need a break!). I'm still looking for the right pair for me, hoping to go with a fairly traditional style, but could really use some outfit inspiration. I would typically wear them with pants and outside of work, running errands, going out with friends, etc. Any chance you're working on a post that showcases outfit ideas for Chelsea boots?
A Chelsea boot is a great addition to a wardrobe for its versatility and amazing combination of trendiness yet classic style. They look modern, but will still be wearable for years to come. If you purchase quality and take good care of them (take them to the cobbler to be reheeled and resoled as necessary, have a day between wearings so they don't get stretched out or stinky, polish and protect the leather), this is the kind of shoe you can have in your wardrobe for over a decade. A few ideas on how to wear them outside of the workplace.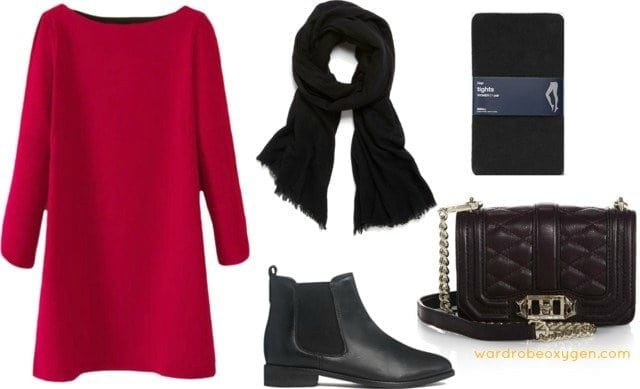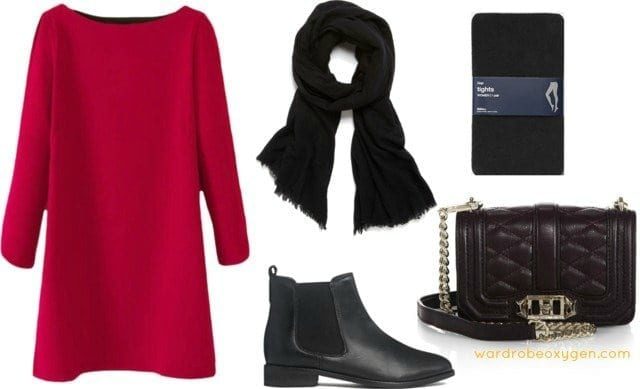 Chelsea boots are low and roomy, making them perfect shoes for days when you'll be on your feet. I created this look for the sight-seer, spending the day at museums and historic homes. A
shift dress
is comfortable but looks nice if you enter an historic place of worship or decide to dine somewhere nicer.
Fleece tights
and a
pashmina
or
scarf
will keep you warm while maintaining style. The
Chelsea boots
give a modern downtown feel to the look, continue it with an
on-trend crossbody bag
.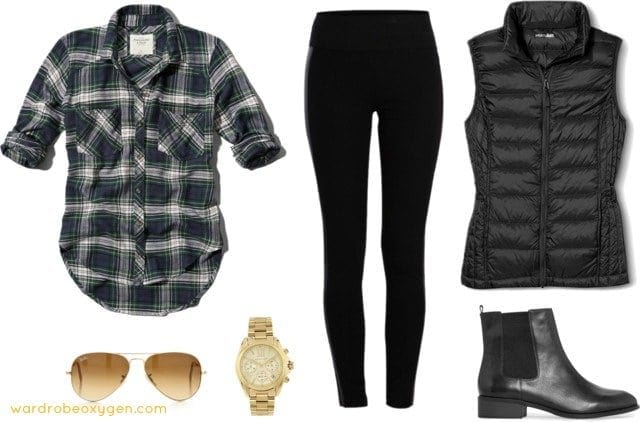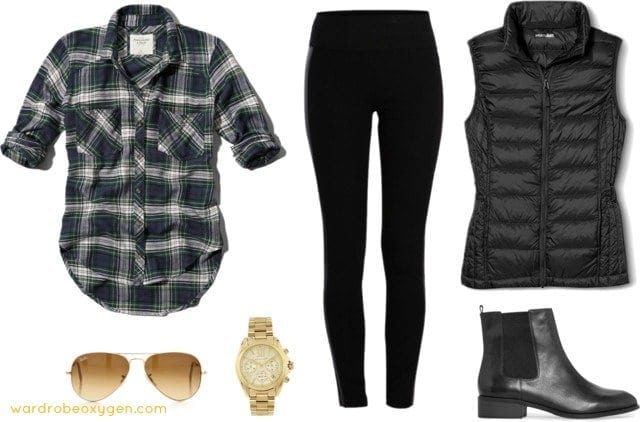 Chelsea boots are the type of shoe you can easily slip on when dashing out the door. This is a very typical weekend look for me –
heavyweight leggings
or jeggings, a
flannel
or
denim shirt
, and a
puffer vest
.
Chelsea boots
work great with this look, just slip the leggings under the boots and head out. A bit of
gold in accessories
keeps you from looking like a lumberjack.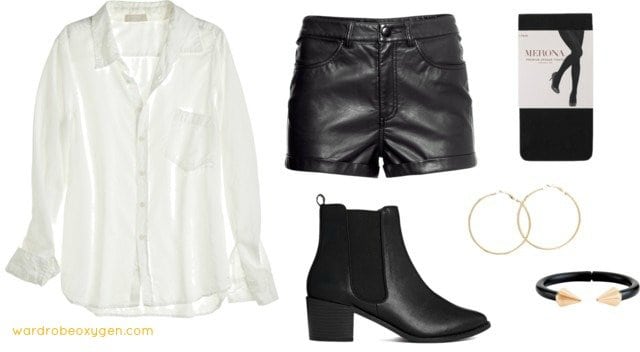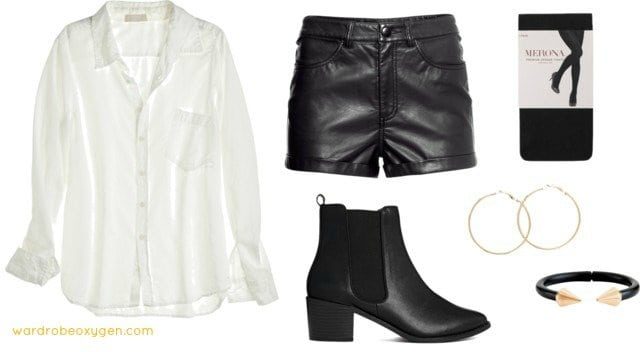 Chelsea boots
can go glam for a night out on the town. Pair with a little skirt or
leather shorts
and
black tights
for a hip base to show off a fun top. For this look I kept it simple with a
white silk shirt
and
oversized gold hoops
. Add some
kohl liner
and a perfectly messy 'do and you're ready for Saturday night.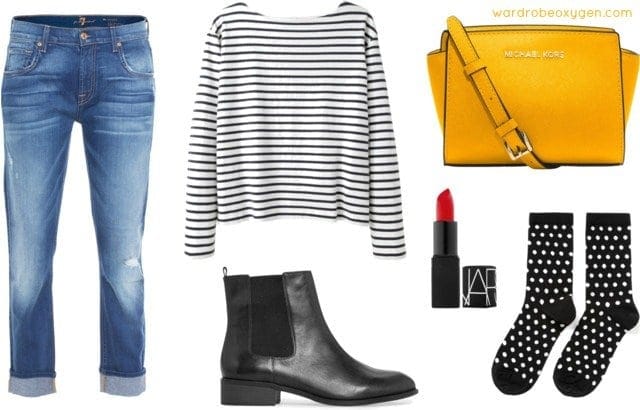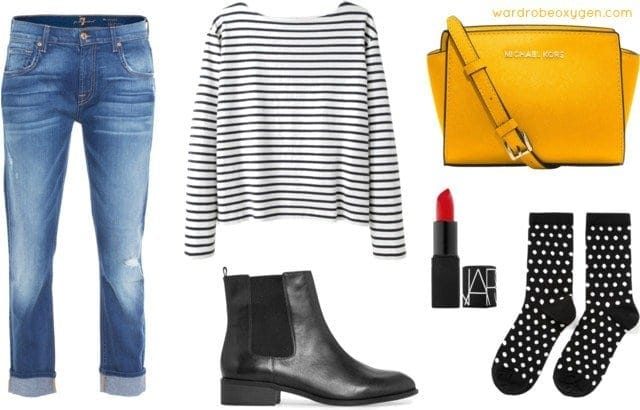 Chelsea boots don't have to be paired with leggings or tights;
roll up some jeans
to go above the top of the boot for a different look and let a bit of
socks
peek out. A
Breton tee
is a weekend staple; a swipe of
bold red lipstick
and a
bright bag
complete the look.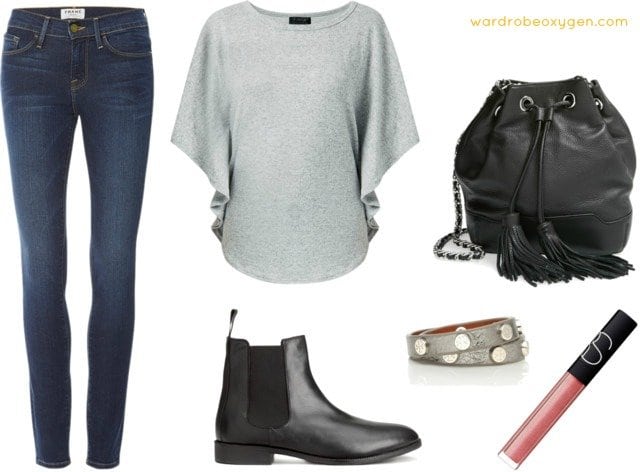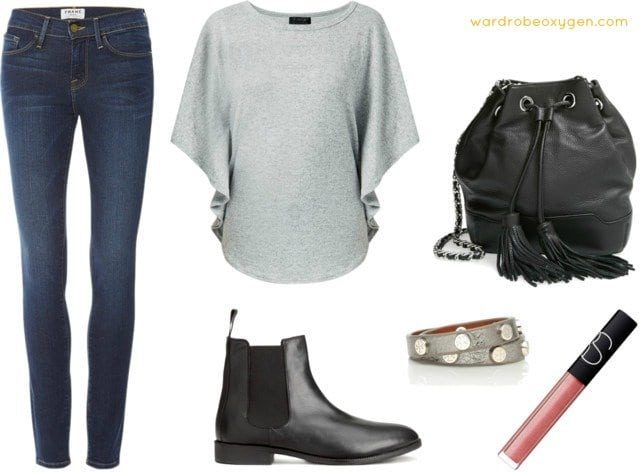 This is the classic look for Chelsea boots this winter. Tuck
skinny jeans
into the boots and top with a slouchy or
oversized sweater
for weekend cool comfort.
Chelsea boots
can be a bit chunky, balance their weight with a
larger bag
and
bold accessories
. A bit of
nude gloss
on the lips is the perfect way to add a bit of polish to a busy weekend.