This article may contain affiliate links; if you click on a shopping link and make a purchase I may receive a commission. As an Amazon Associate, I earn from qualifying purchases.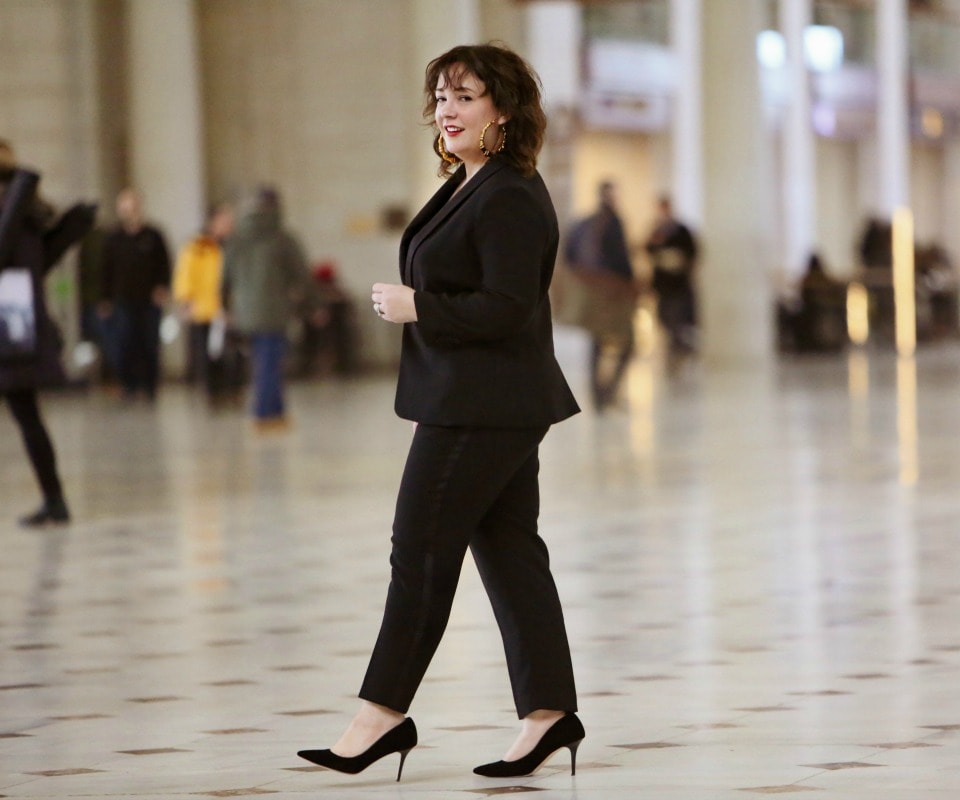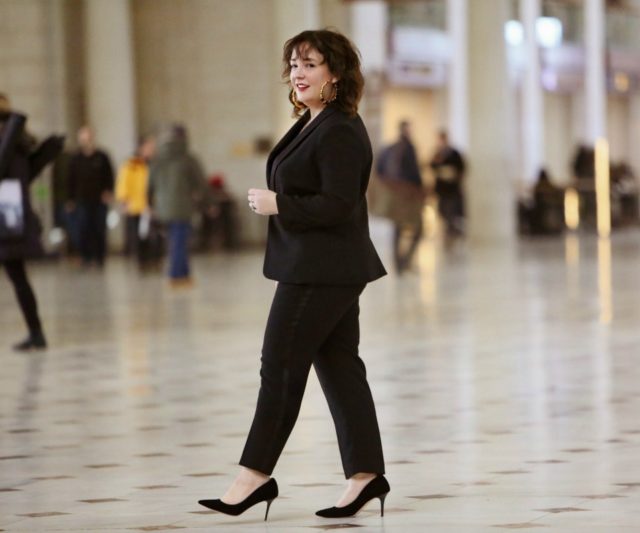 I'm striving to shop my own closet, find new lives for old clothes, and create more style with fewer items in my wardrobe. I got this black cocktail pantsuit last winter as part of a campaign with Talbots. Last year I was a size 16 and the suit fit relatively well. I wore it for the post, and wore it to a holiday party that season with a black camisole. This year I pulled it out… and it didn't fit. It's tempting to replace items, but for $75 I was able to get the suit tailored to fit the current me – far cheaper than making a new purchase! I wore this exact look a few weeks ago for dinner with friends. For those who read the piece about my core wardrobe, this is one of the lady tuxes I mentioned. I have to say this is the first time I've left the house without my blouse… but I felt pretty fantastic! I recreated the look for the blog, switching out the earrings as the original time this look was worn was to a holiday event.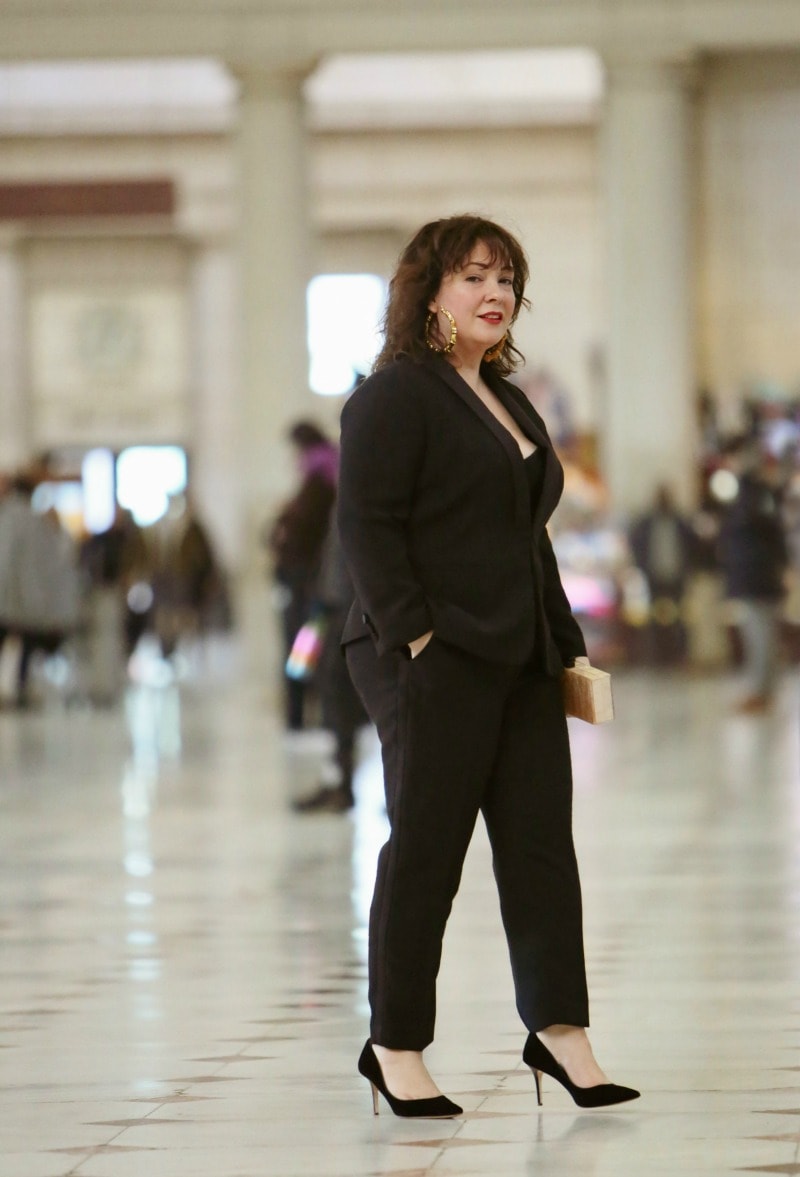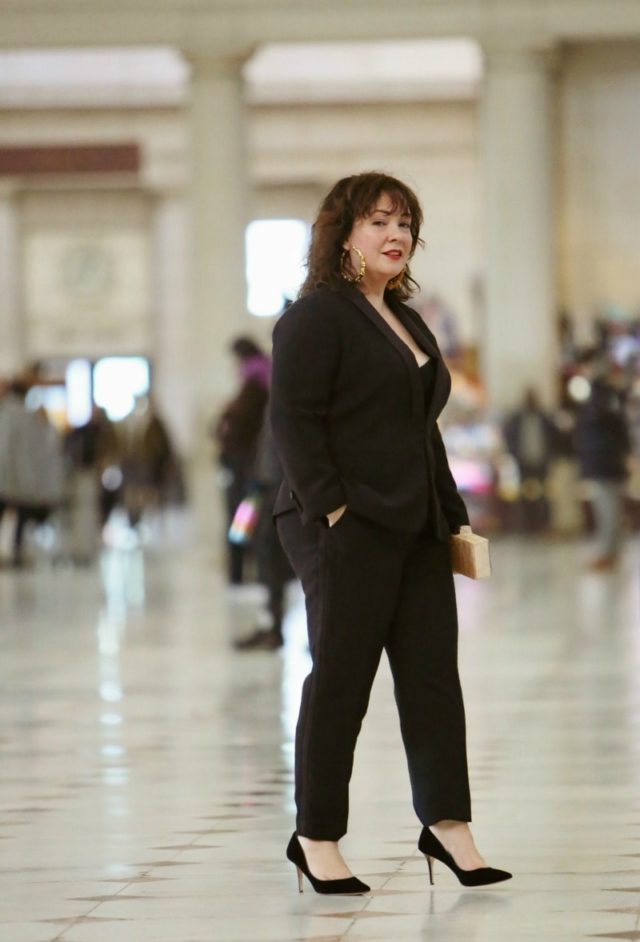 jacket | pants | bra | earrings | shoes | bag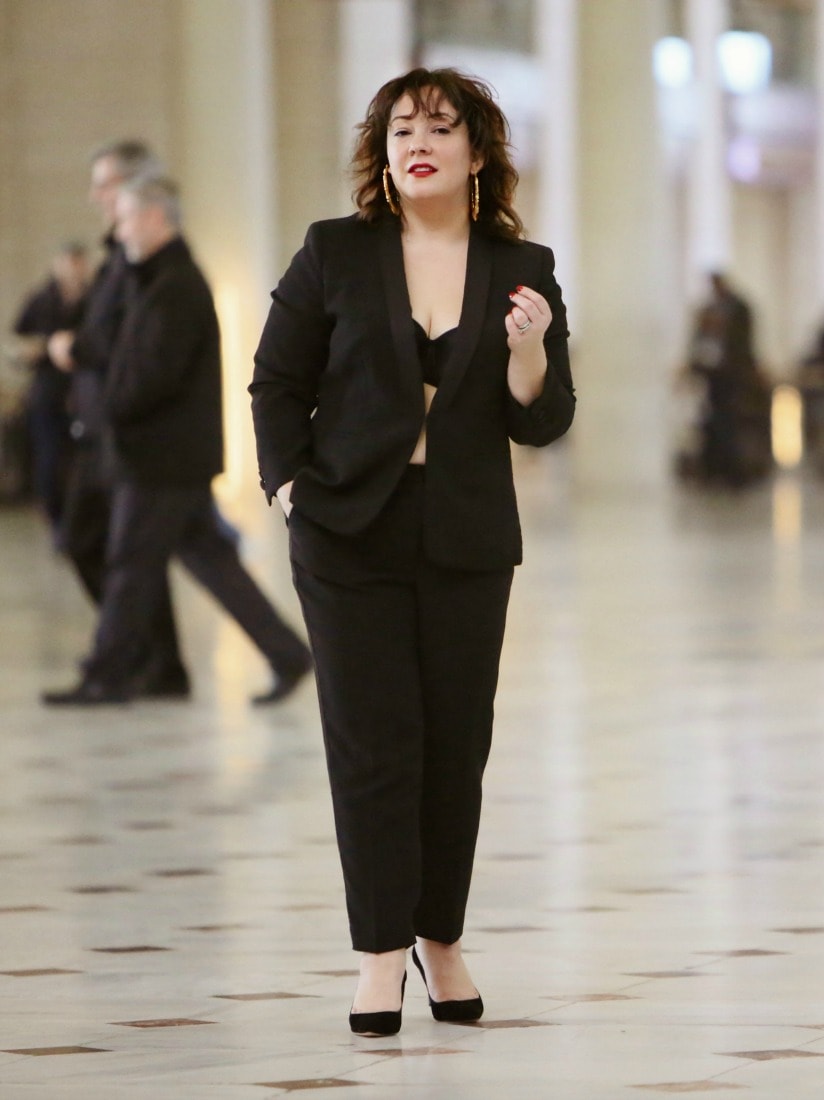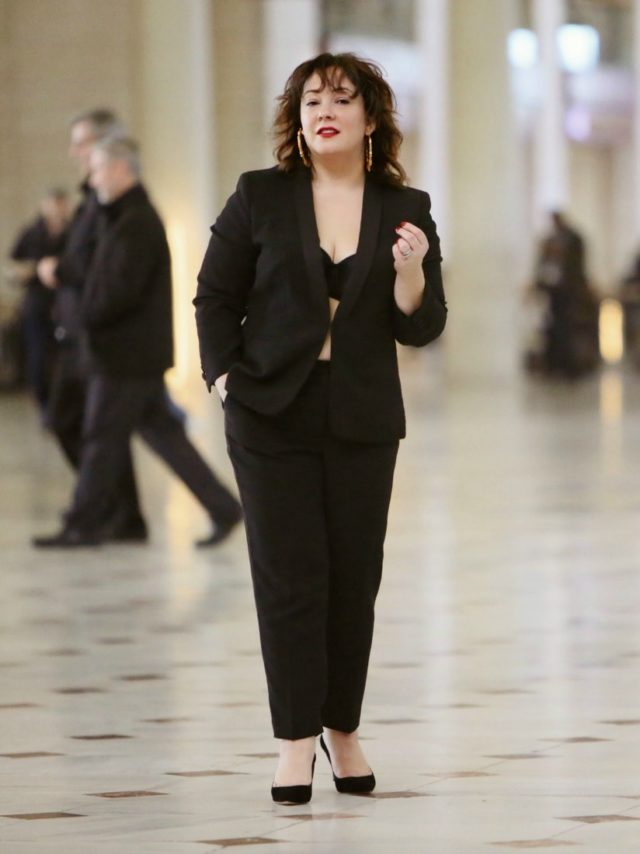 Blazer: Refined Crepe Blazer c/o Talbots (this year's version – on sale!) | Pants: Refined Crepe Ankle Pants c/o Talbots (this year's version – on sale!) | Shoes: velvet pumps c/o WHBM (on sale!) | Earrings: picked up at a beauty supply store (similar) | Bag: gift (same) | Bra: Fantasie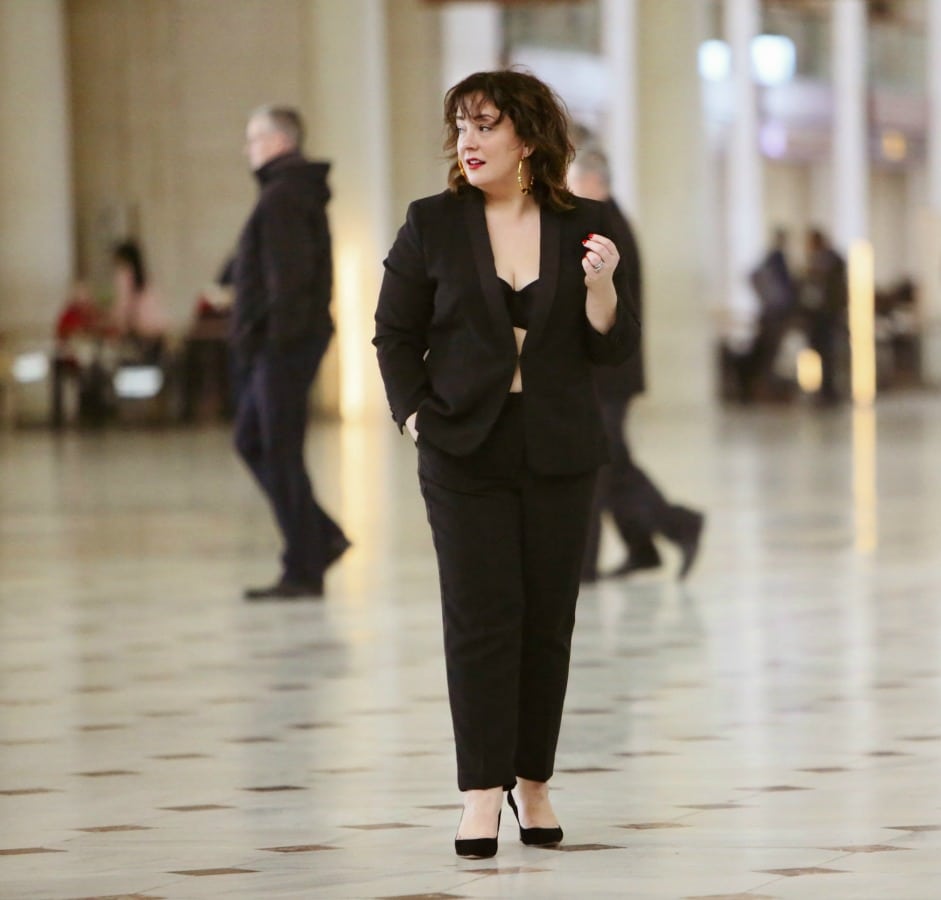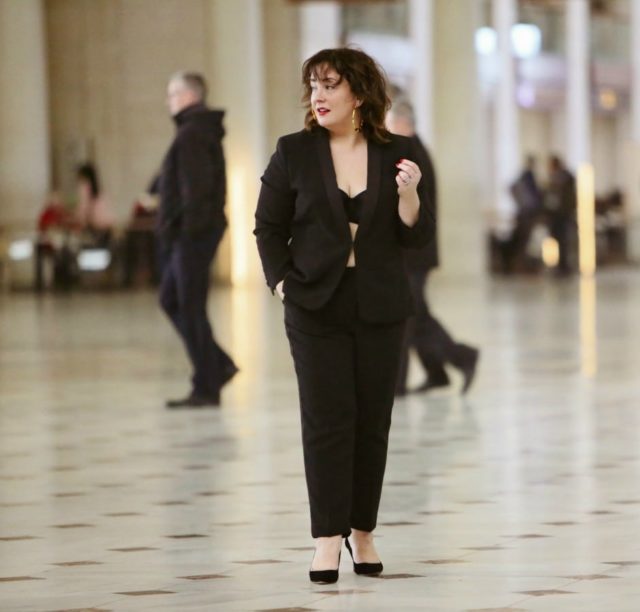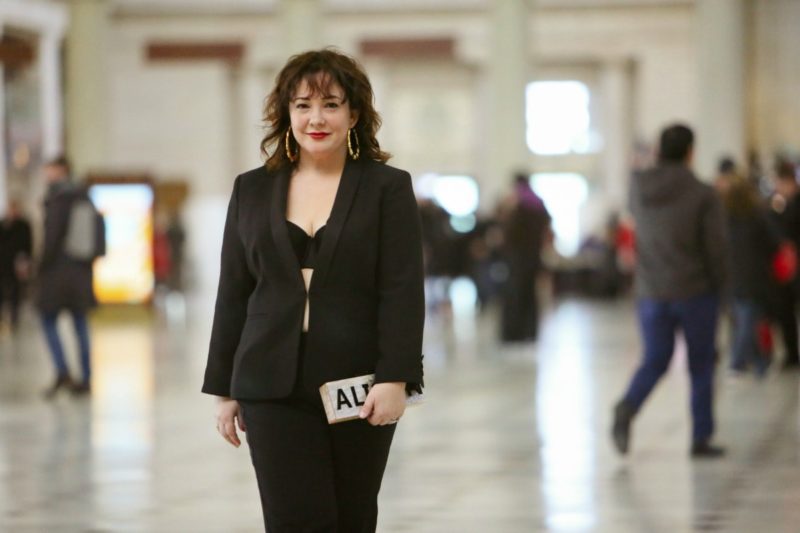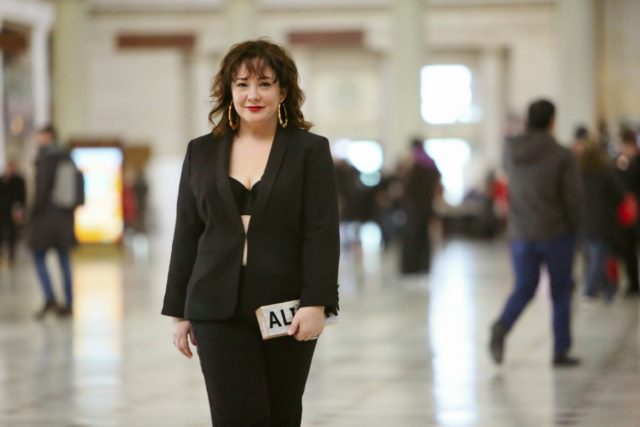 I know a lot of you would not feel comfortable going out in just a bra, and that is okay. Personal style is knowing yourself and choosing to wear what best expresses who you are. But what's great about a Le Smoking / lady tux / cocktail pantsuit is its versatility. Take this same suit and pair it with a blush pink camisole (I have this one) and some sparkly earrings and you're ready to attend a wedding. Switch out the blush pink for a black beaded shell and add strappy heels for a cocktail party. Try a crisp white shirt either with a couple buttons unbuttoned or buttoned all the way up with a velvet or satin ribbon at the collar tied in a bow. Try a black cashmere or Lurex-threaded turtleneck and a pair of brogues. Wear the jacket with a band t-shirt and skinny jeans, the pants with a cashmere boatneck or silk button-front shirt or even that beaded shell.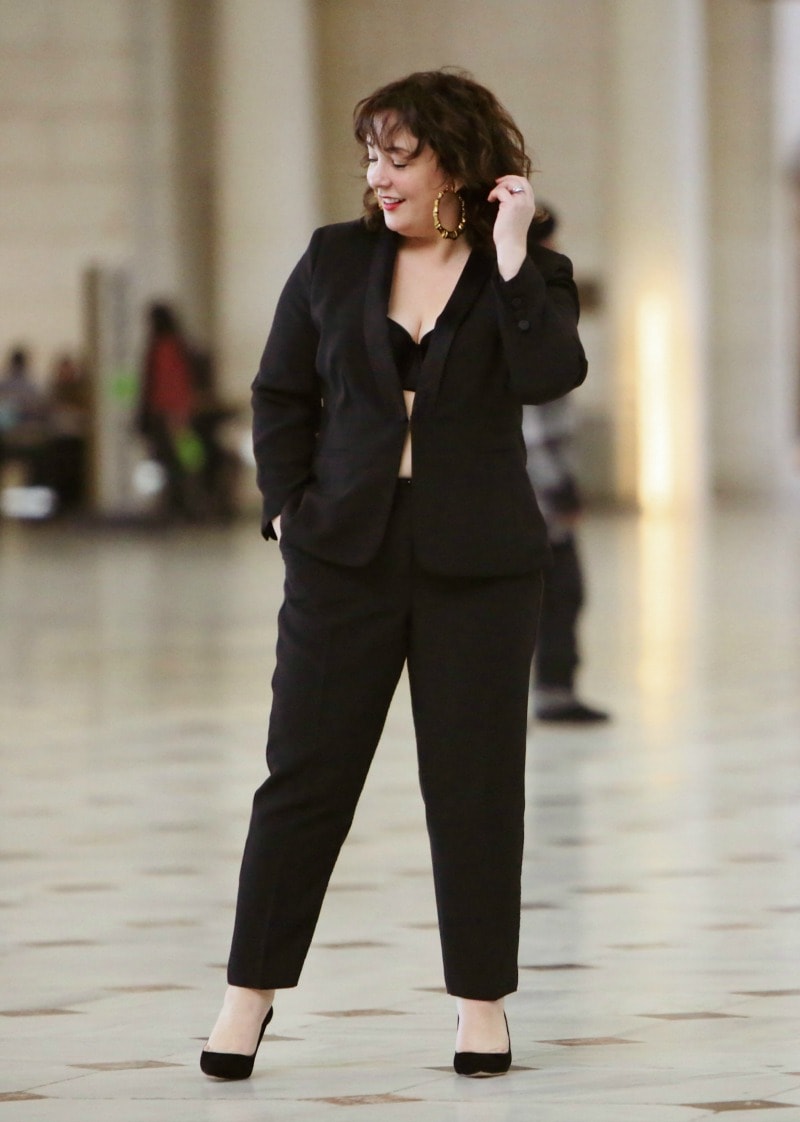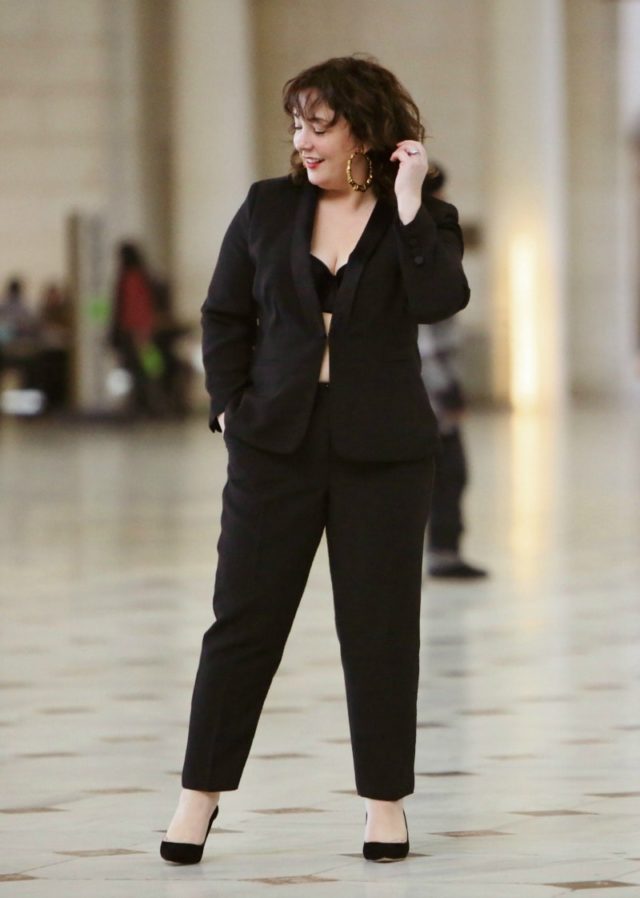 The Benefits of Tailoring
I challenge you to go through your wardrobe and find something that is almost right. Maybe the sleeves are too long, the buttons are gold while you wear only silver jewelry, the pockets bulge, the legs are a bit too wide. Instead of wearing it and not liking it or spending more money on a replacement, take it to a tailor or seamstress and see if they can make it great. When I went to my tailor I told him the suit was too big. He shortened the sleeves but otherwise left the jacket as-is because I didn't want it so fitted I couldn't fit a blouse or lightweight sweater underneath. For the pants, he did a lot of work. He nipped in the waist, contoured from the waist to the rear to accommodate my booty, and narrowed the legs above and below the calves so it gave a straight line even though I have very curvy gams. He was able to do all this without sacrificing the satin tux stripe down the sides of the pants or ruining the way the pockets lie. I found my tailor thanks to recommendations in my community's Facebook group. If you don't have a tailor, check online communities for your city, Yelp, and ask at a local bridal salon or anyone who participates in pageants or community theater. Test drive a tailor with a simpler project like hemming trousers or shortening the sleeves on a blazer. A good tailor is more valuable than any garment currently in your closet.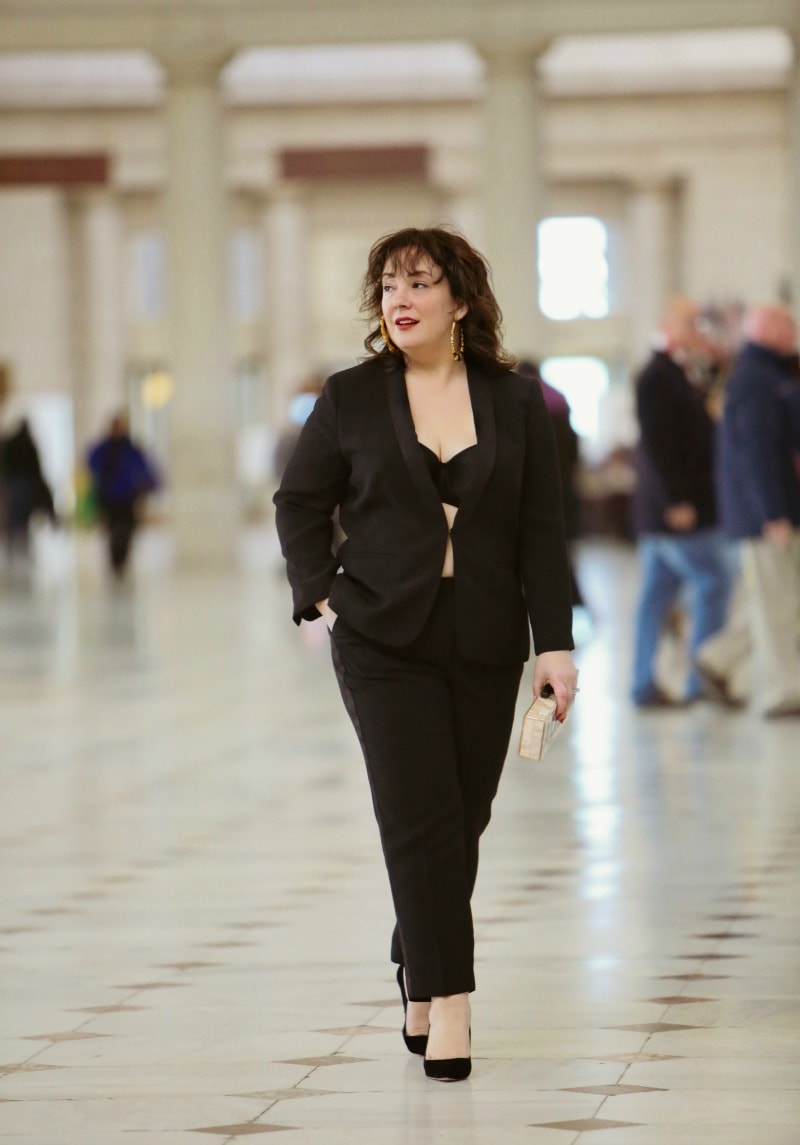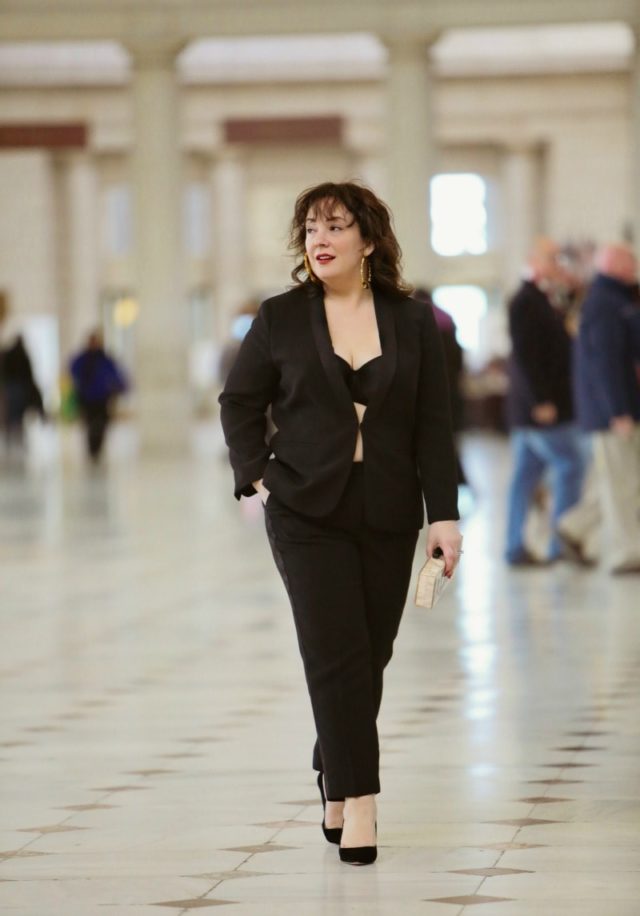 If you can't find clothes that fit off the rack, there's nothing wrong with you or your body. Everybody is shaped differently, mass-produced clothing is a general idea of a size that never truly fits anyone perfectly. Nine times out of ten, when you see a woman in something that looks great on her, it's been tailored to fit her. Tailoring can make discount look designer while also making your body look its best. Tailoring can give you the confidence to stand tall in just a bra under your jacket in the middle of Union Station at noon on a weekday!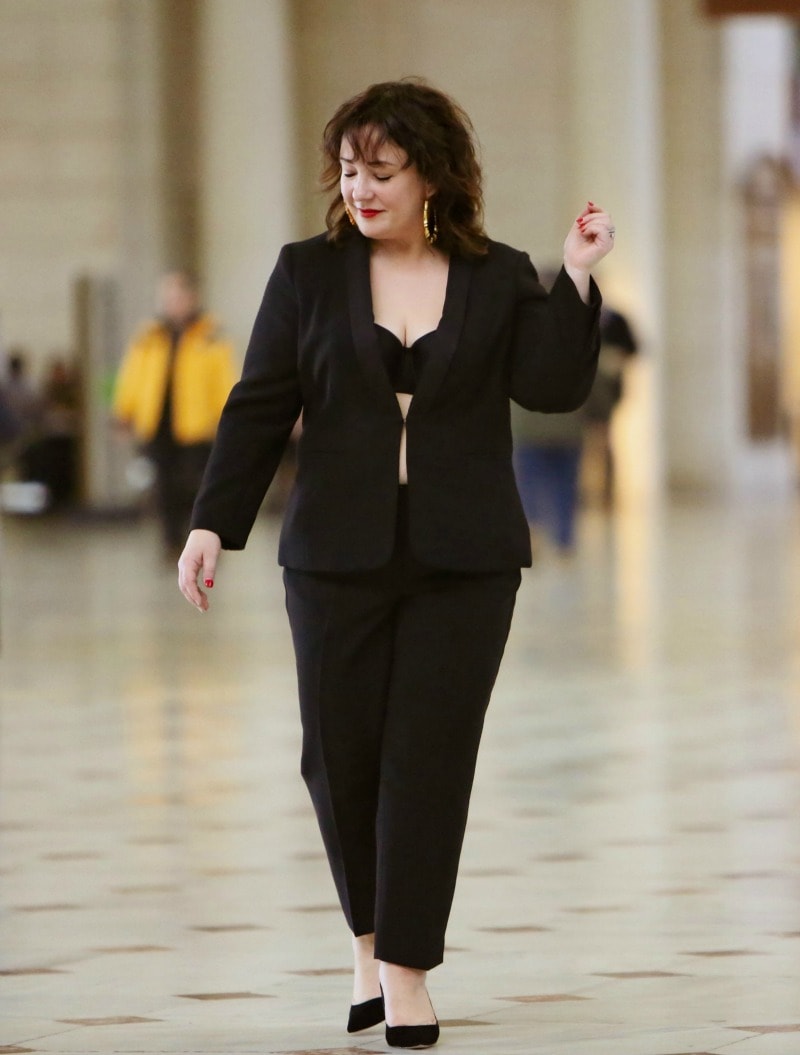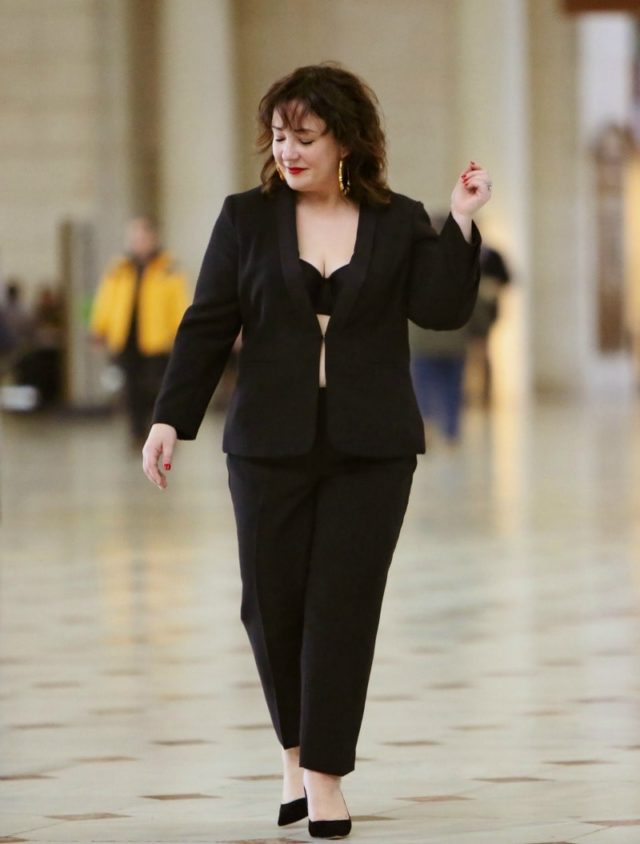 Stay tuned, this week I will be sharing ways to create a base formalwear wardrobe so you're not caught last minute without anything to wear. Also, it will help you restyle the same things over and over so you can achieve more style with fewer items in your closet (and therefore, fewer purchases!).
Shop the Post: